The narrow strip of land is jammed by sea from one side and by mountains from another. Where are no mountains are hills. There is no flat piece of land in Liguria. All life tightly situates on that strip.
Train goes on a seaside.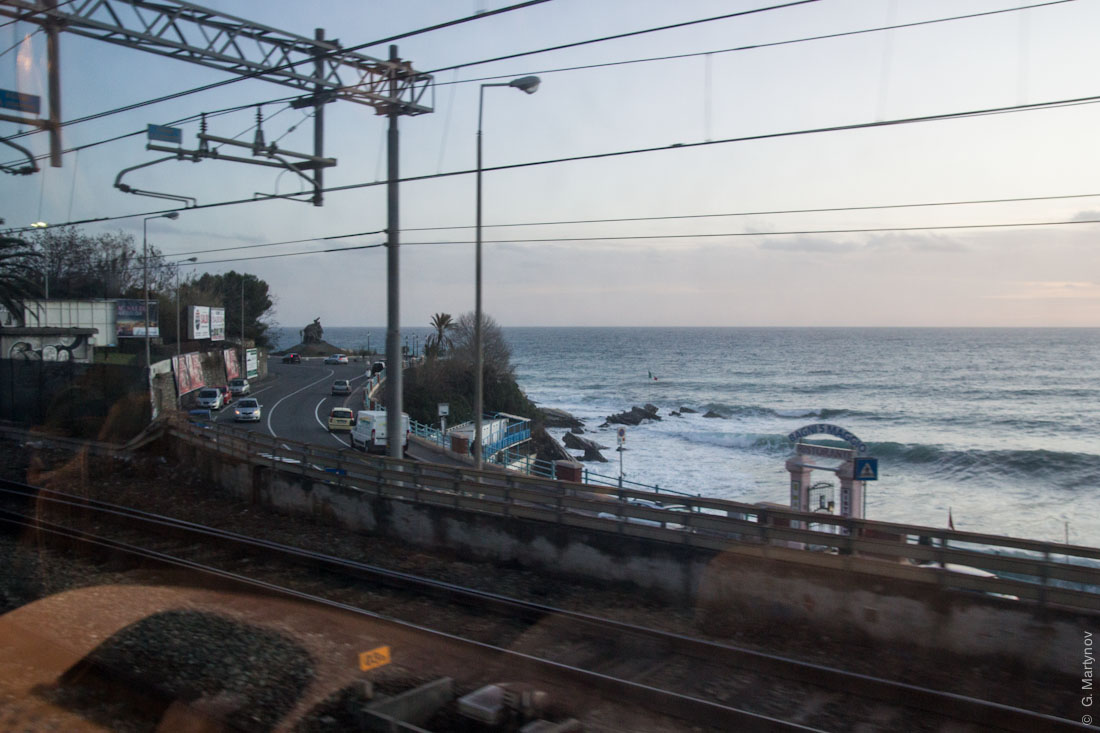 Genoa
Close to the city train starts go in tunnels. At one moment it slows, leaves the tunnel, stops on a railway station all surrounded by high buildings. And then, again, goes into the tunnel.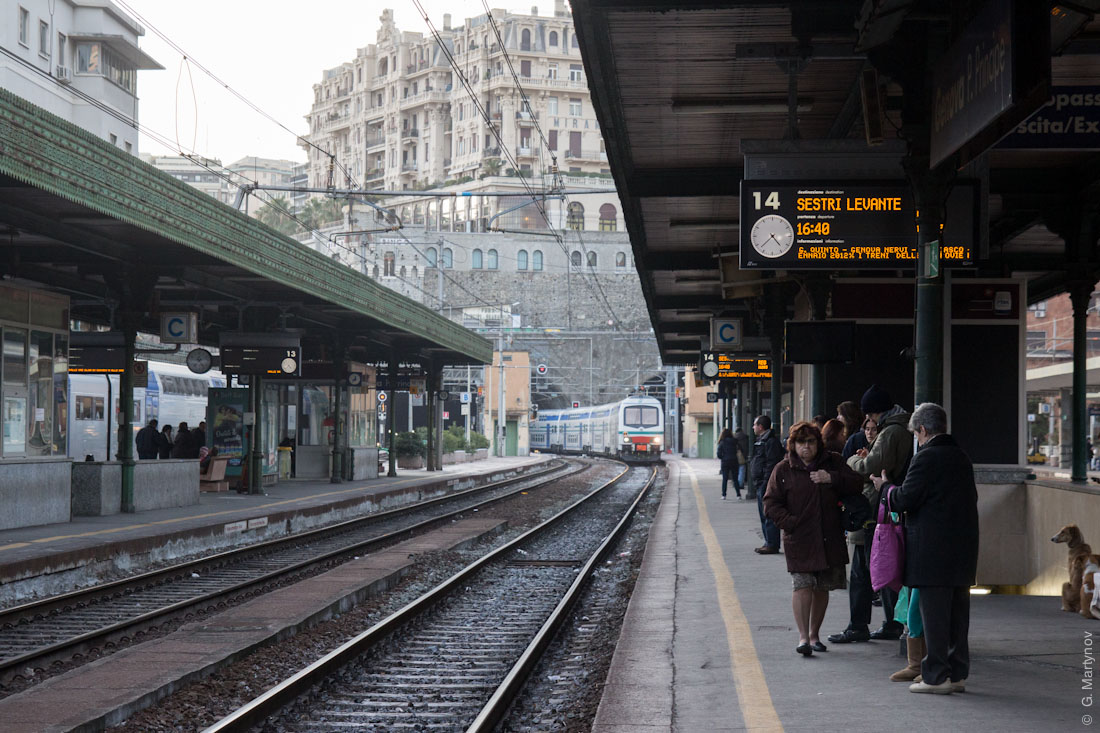 Streets are empty. Why?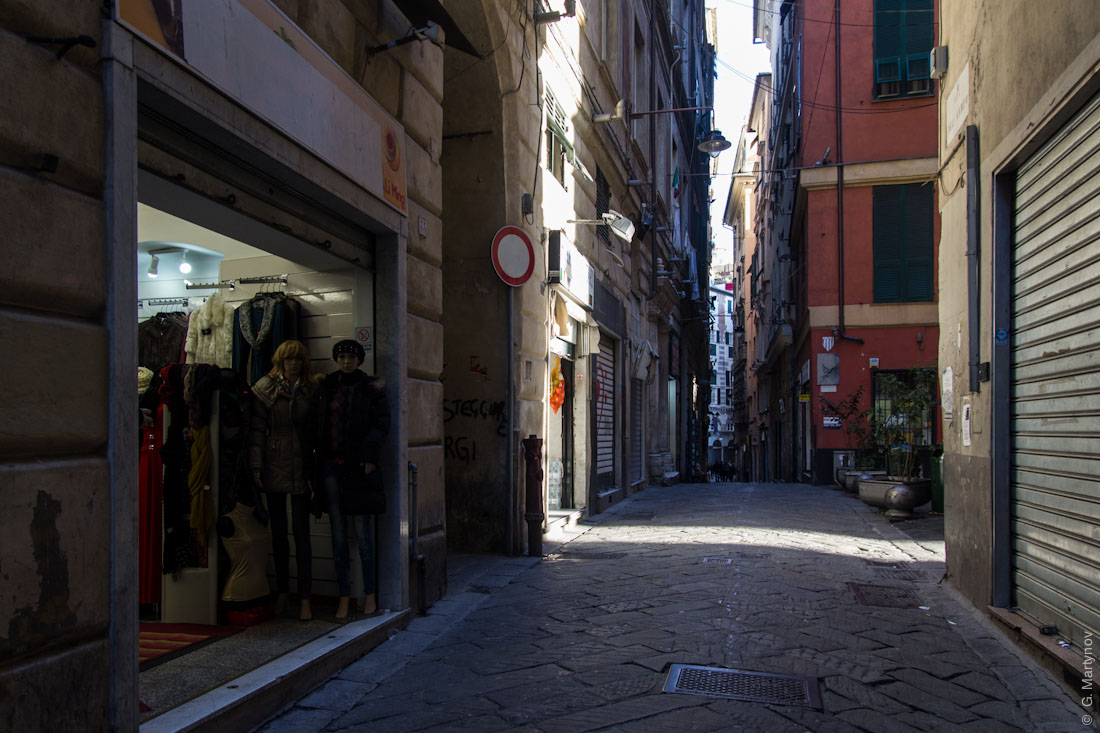 Right — everyone watches football.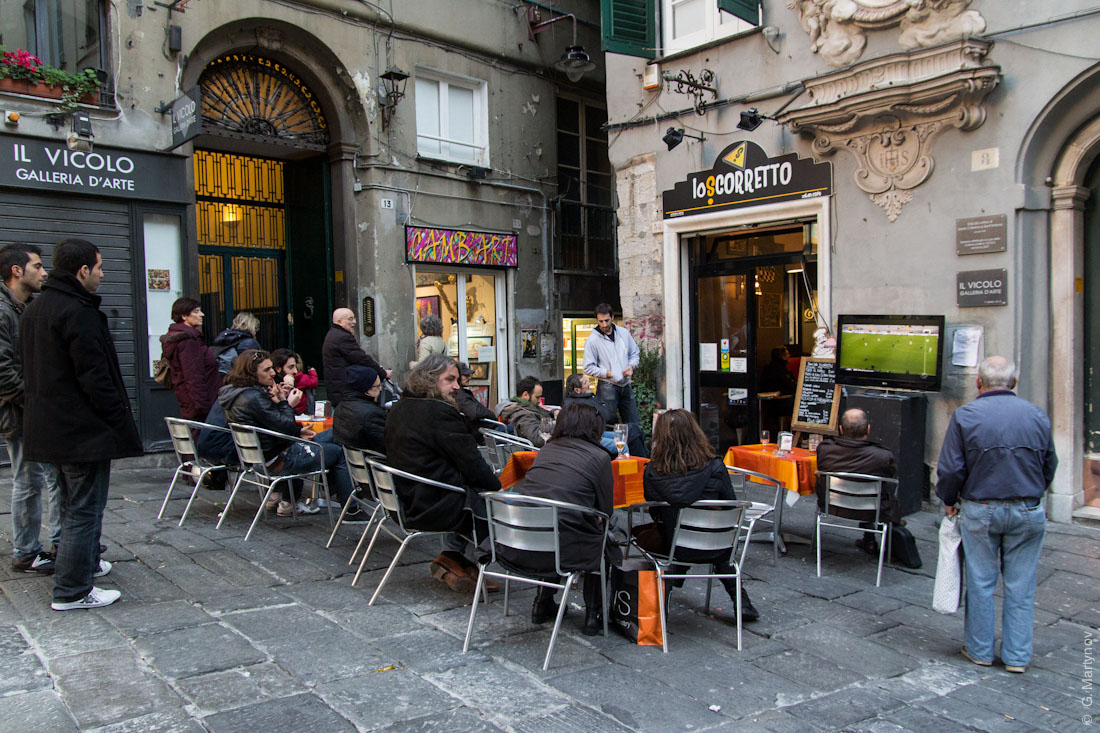 I've been to Genoa several times. That kind of place you wish to come back. But this time just a short stop, and move on.
Camogli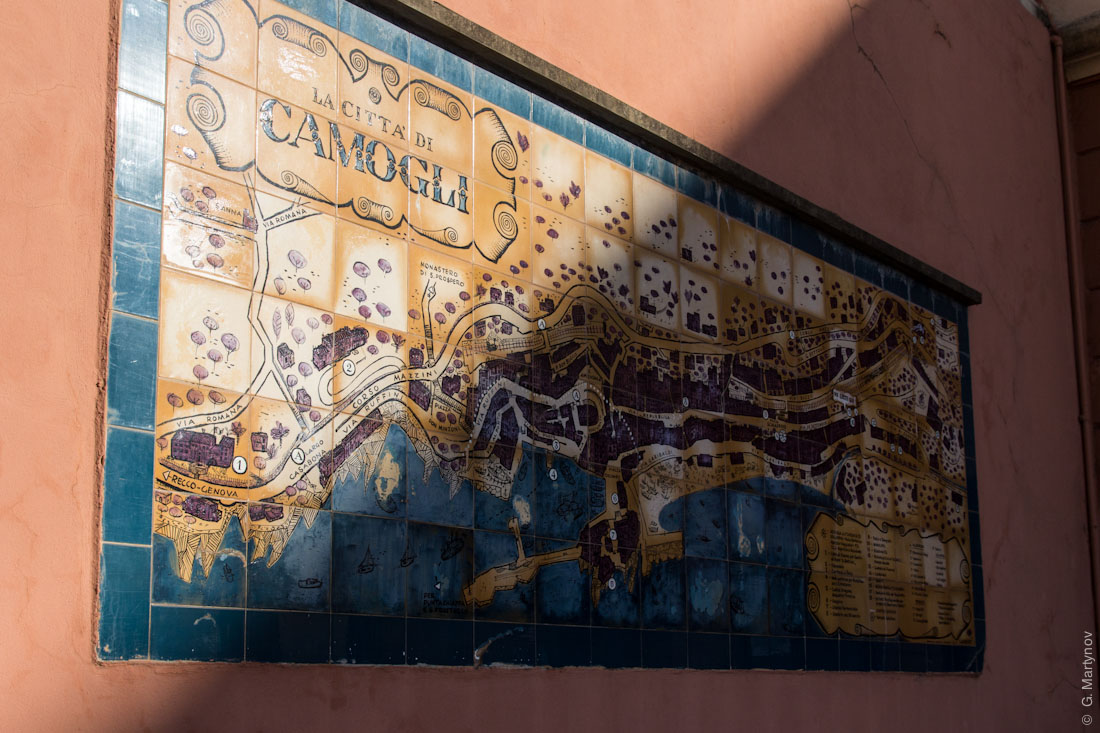 A multi-level fishing commune.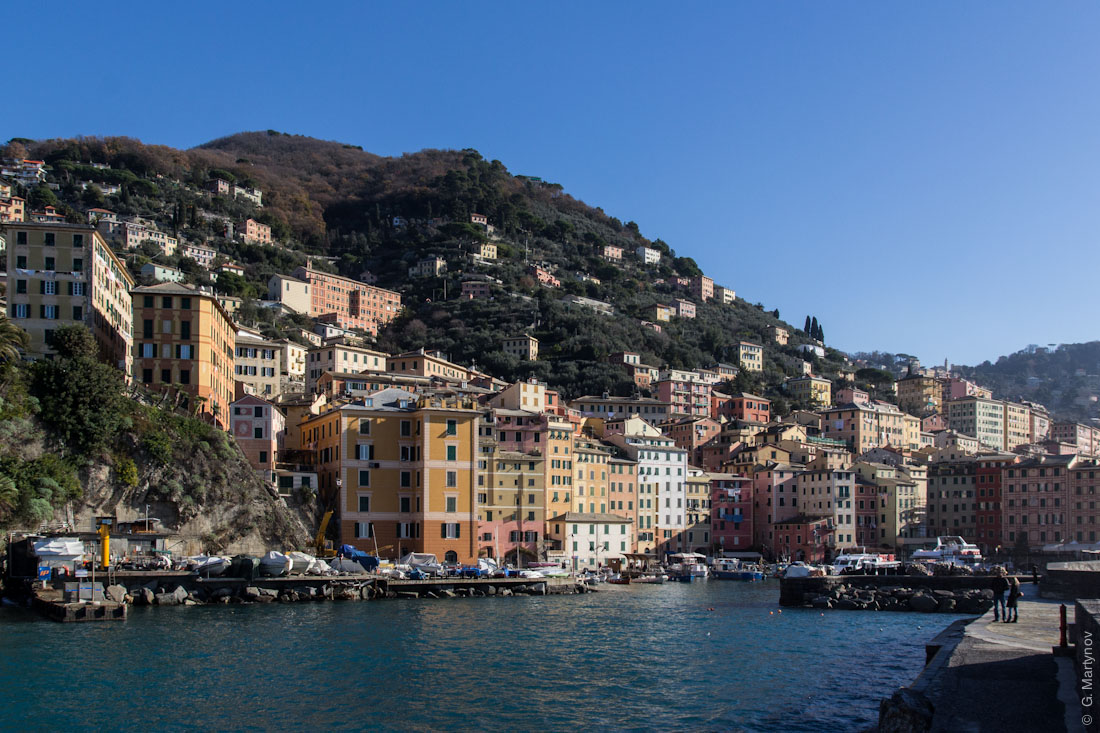 Here all is about sea.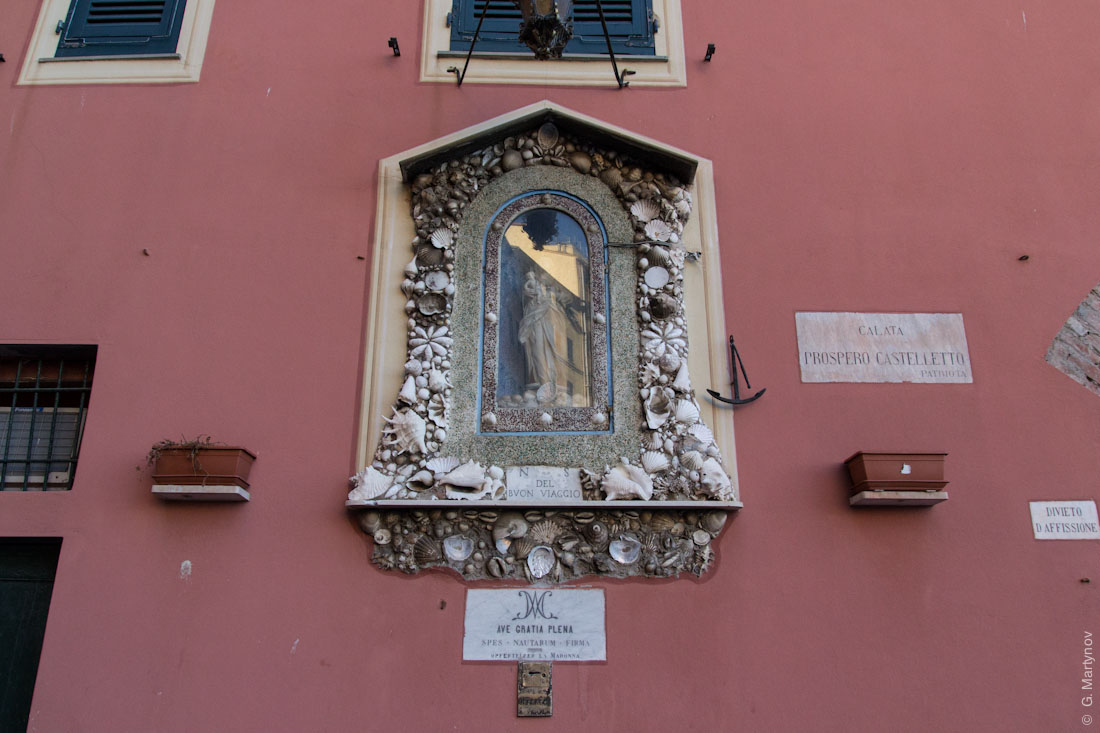 Boats are parked next to the door. Same as in Cinque Terre.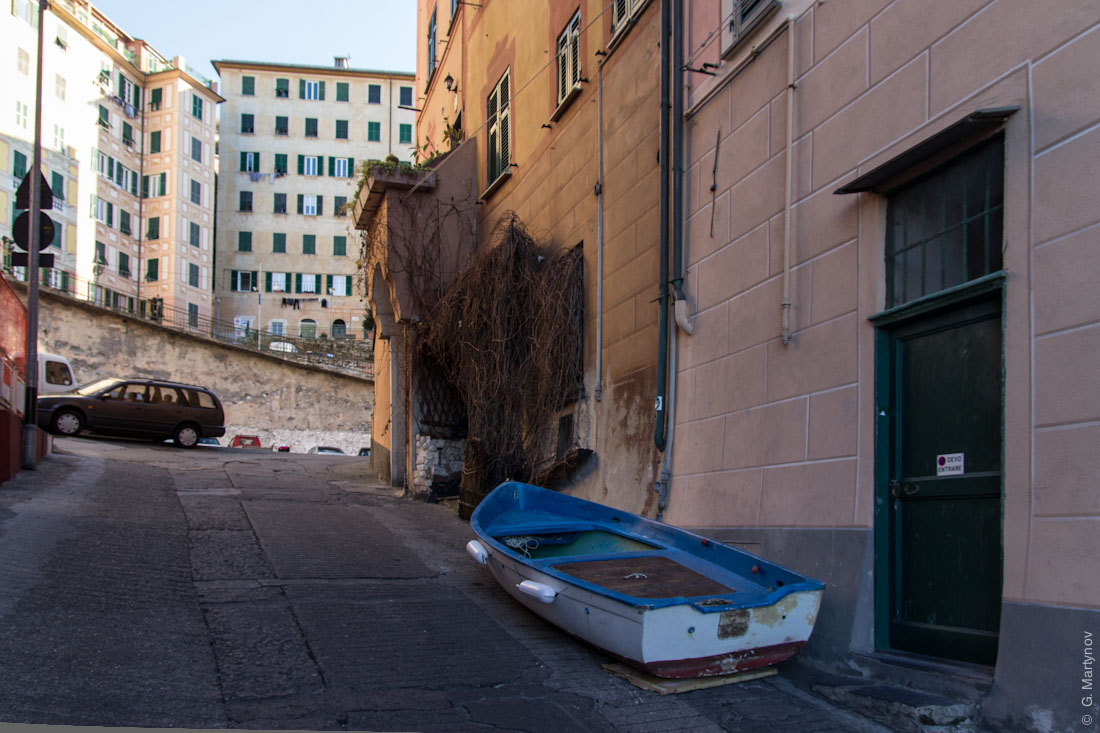 Or on a public parking.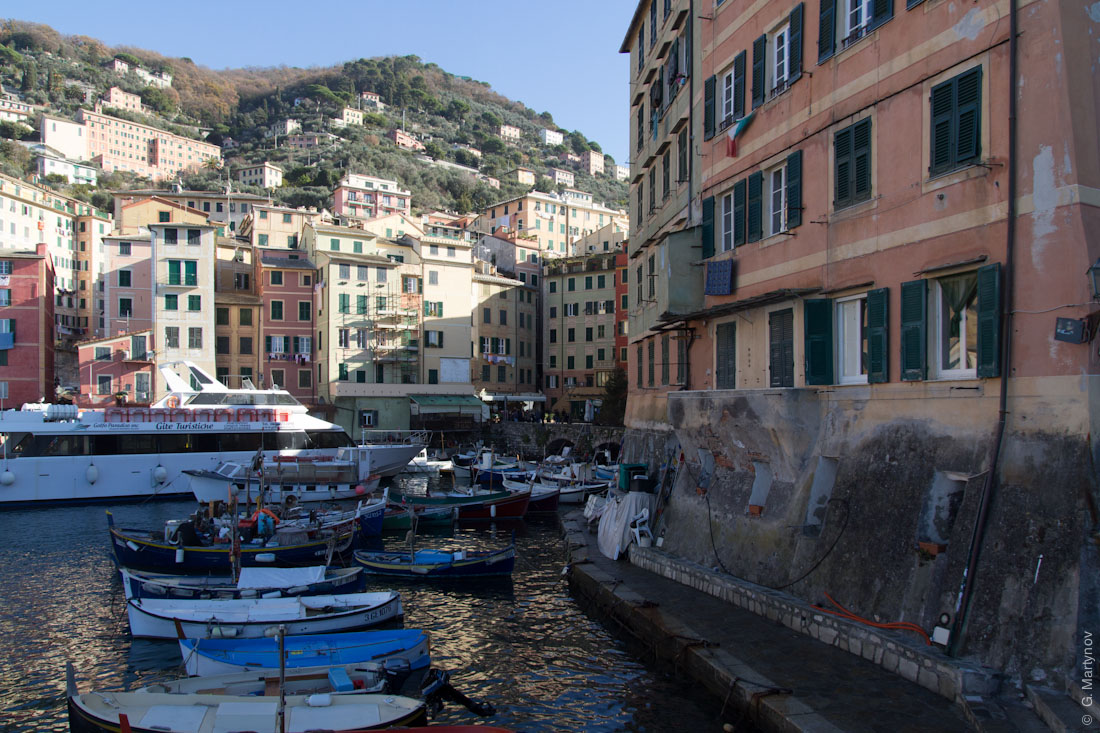 What is better to construct decorations or decorate constructions? While the rest of Italy chose the first way Liguria choose the second.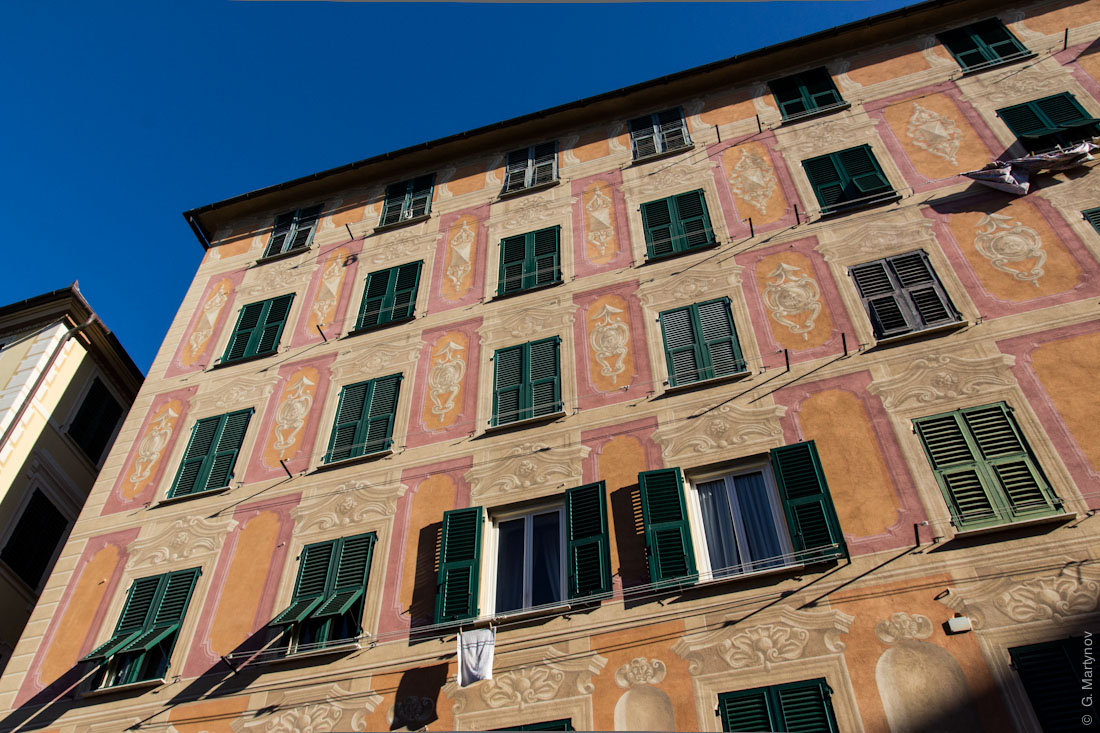 Some painting are done so well that almost look real.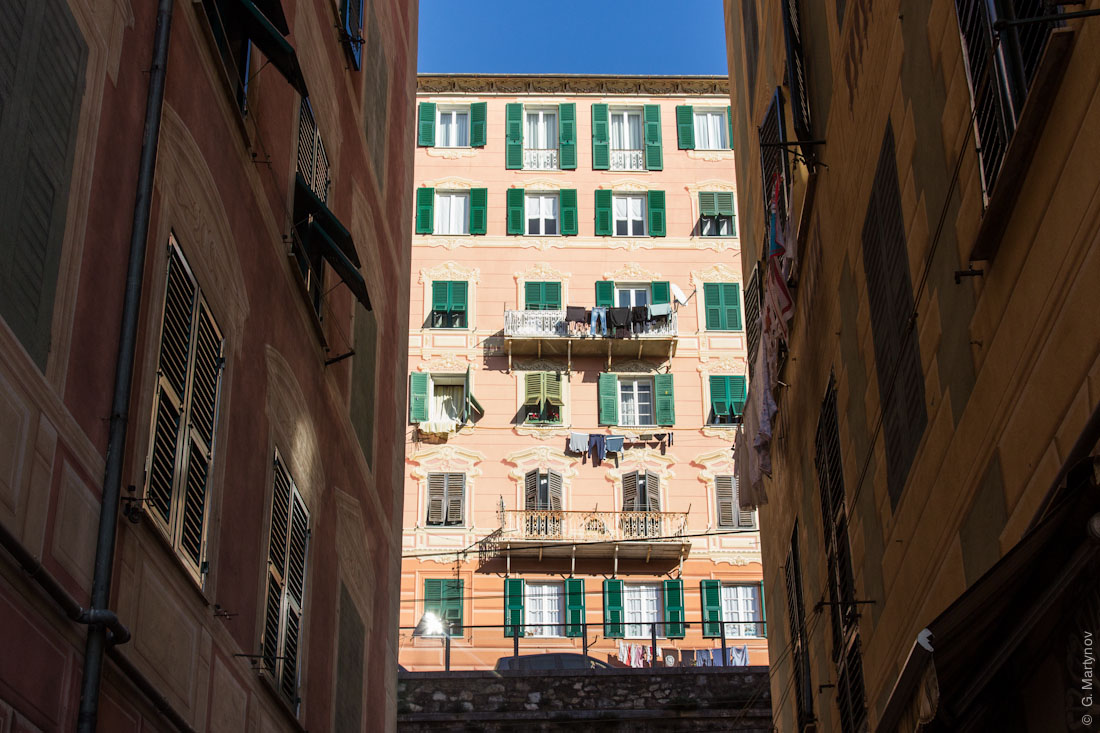 Main street.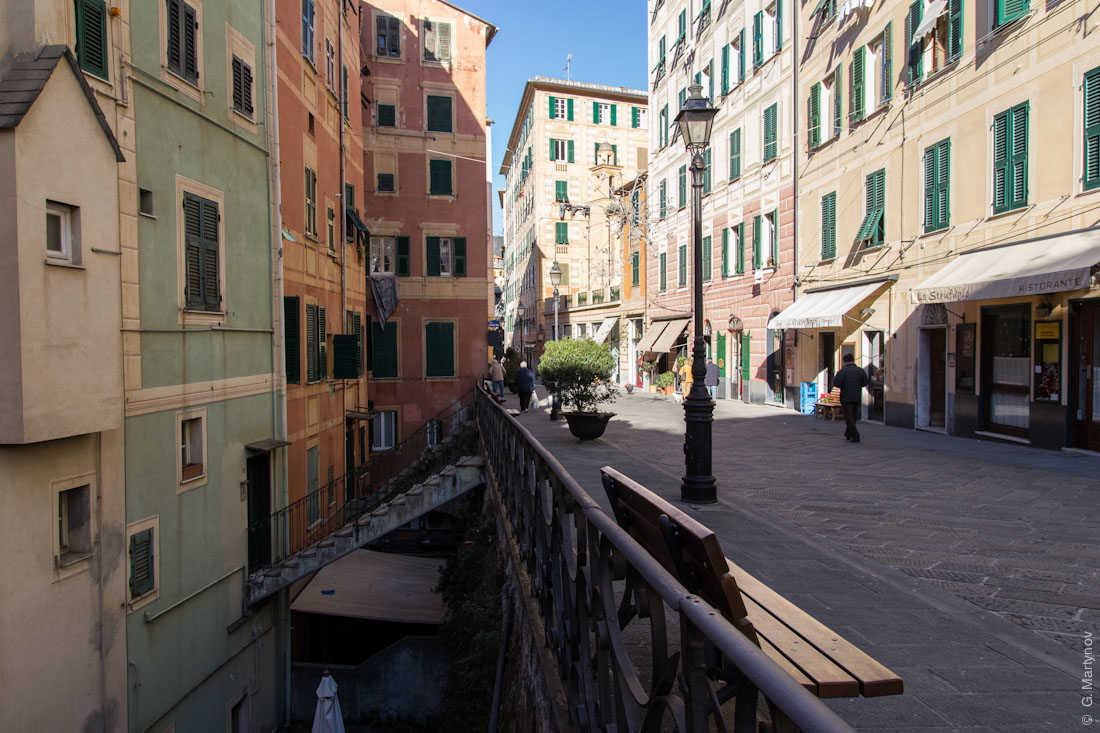 A sundial on a building is in the shadow now and doesn't function anymore, but still remain. Moscow (Mosca) is there. Cute.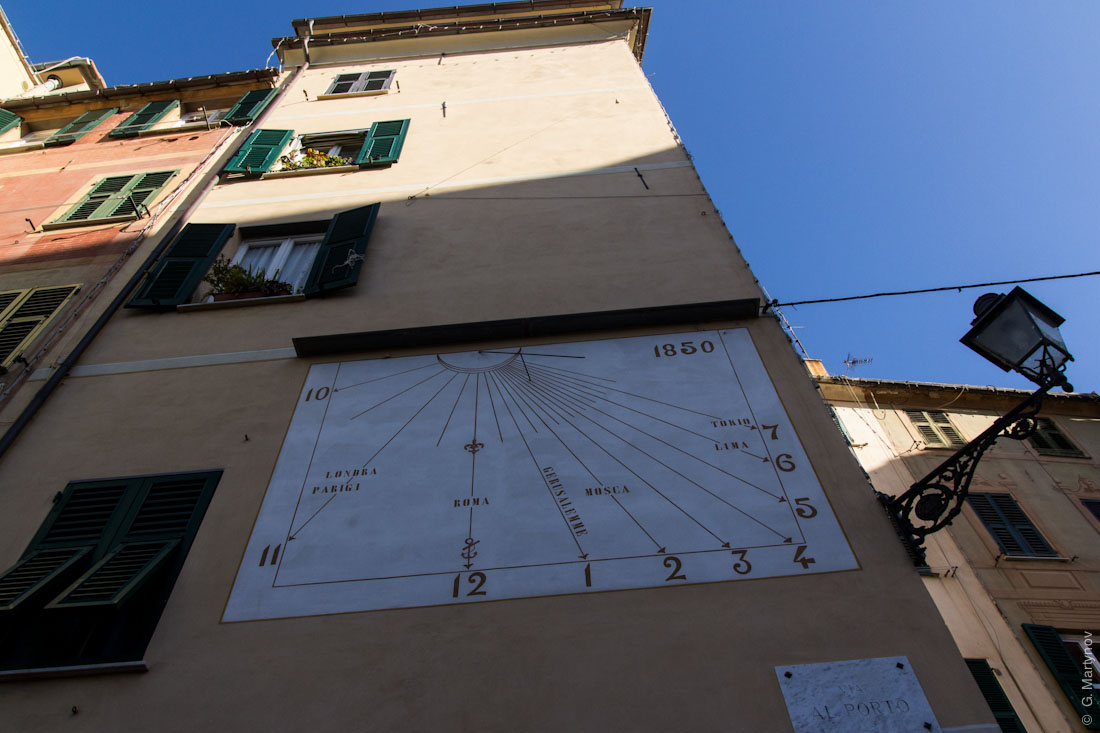 Some houses weren't build in a time.
Everyone wants to have a view on a sea.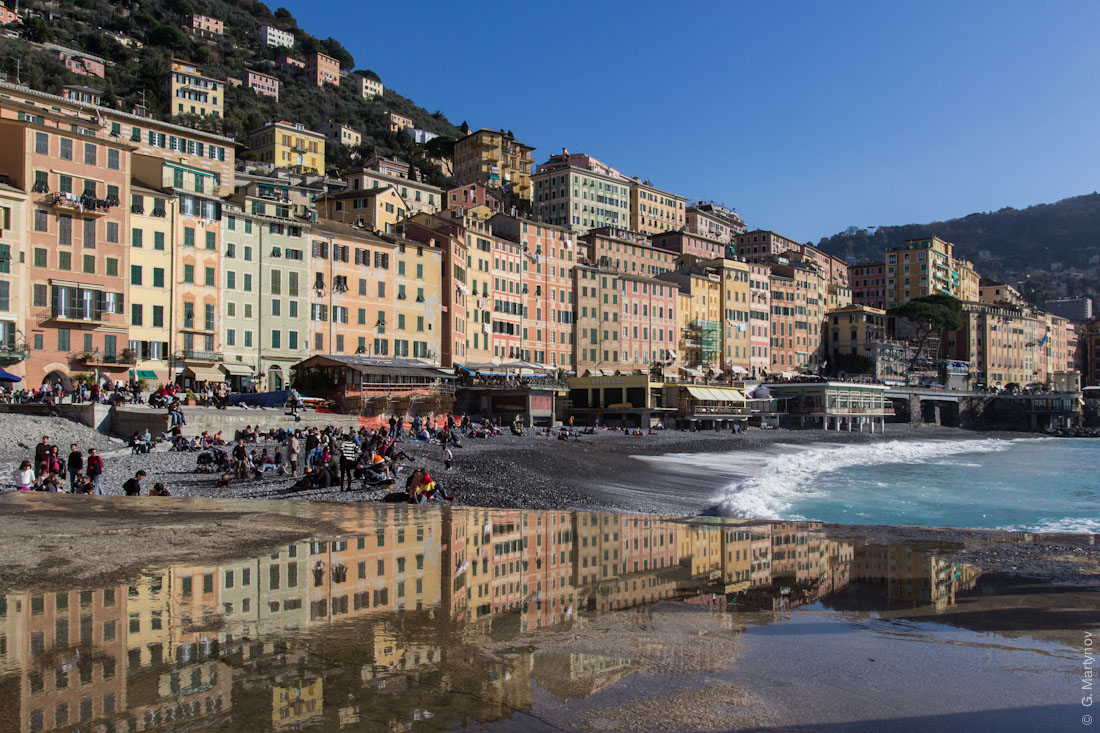 So, narrow gaps are between the buildings.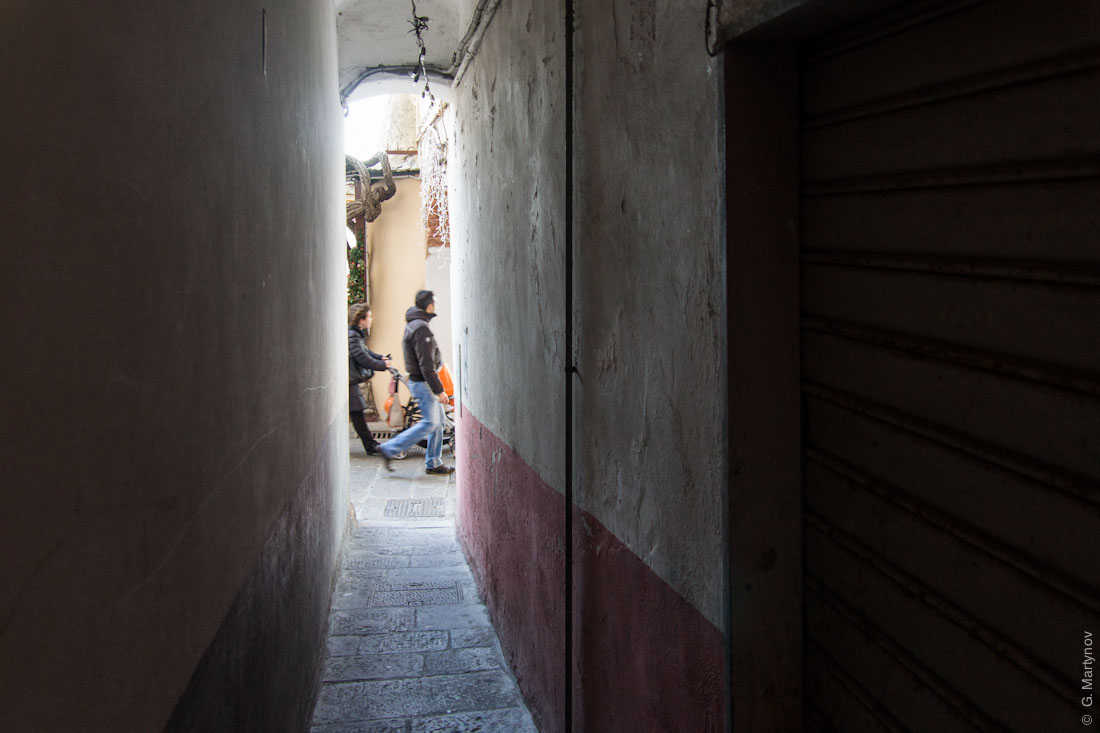 Windows with a sea view.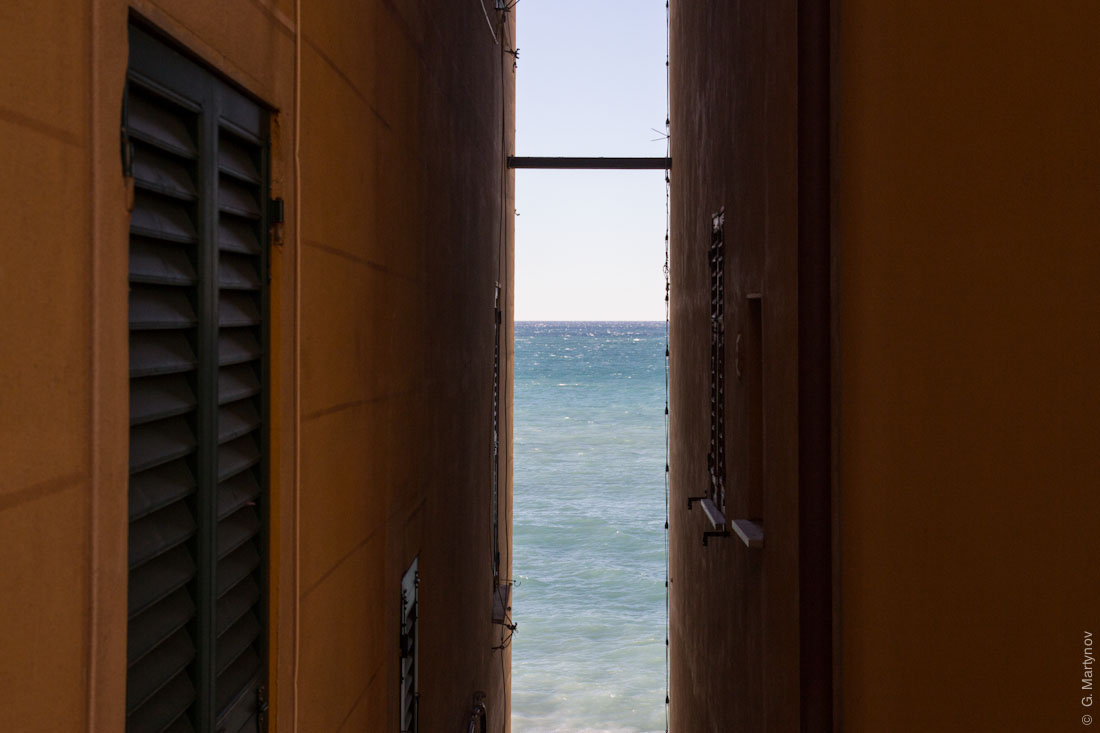 Even if there's not much sun on a street all windows have shutters still.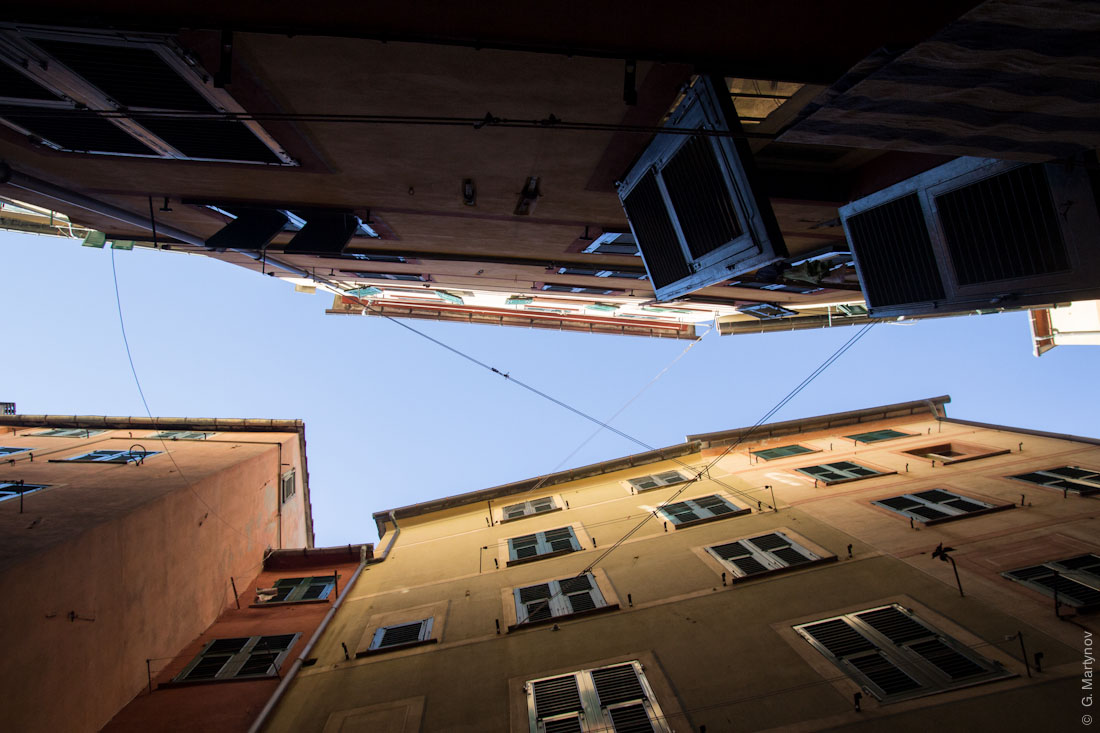 Courtyard.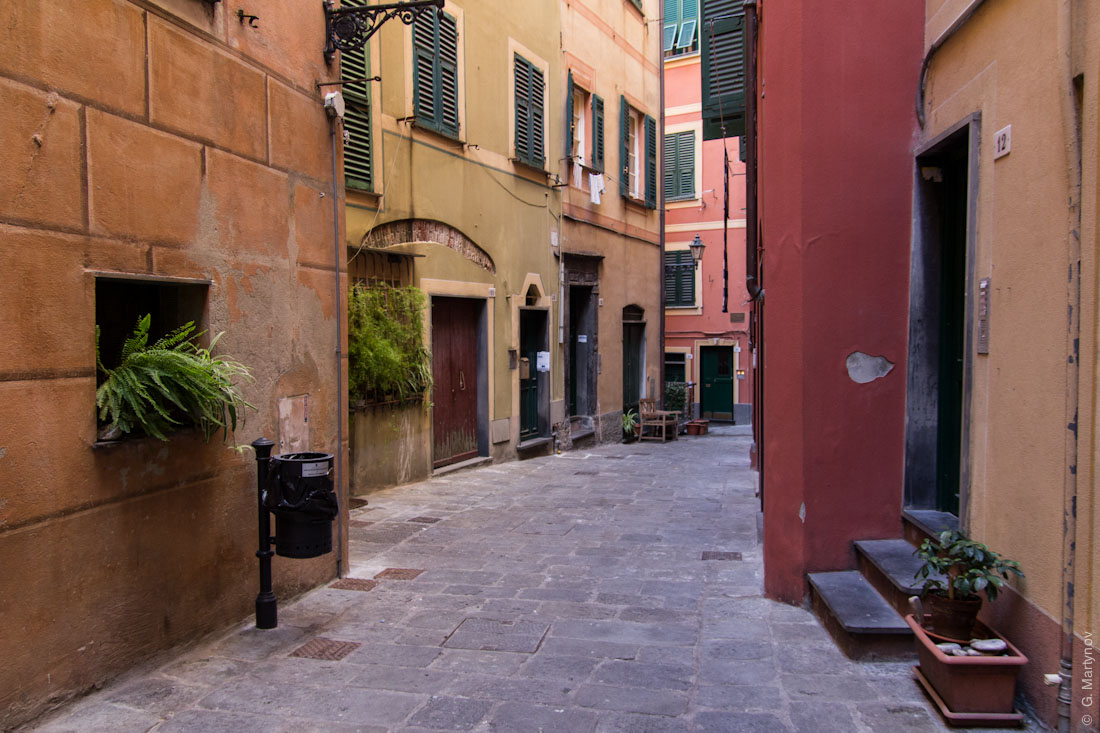 A trash bin.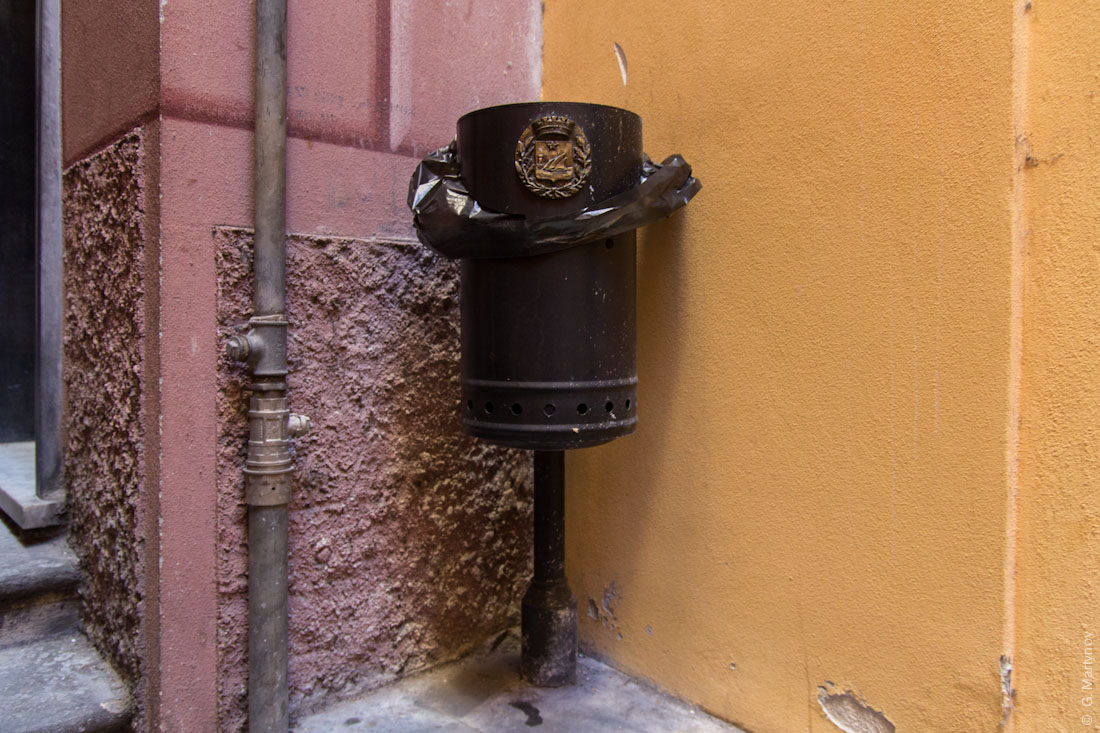 Another one.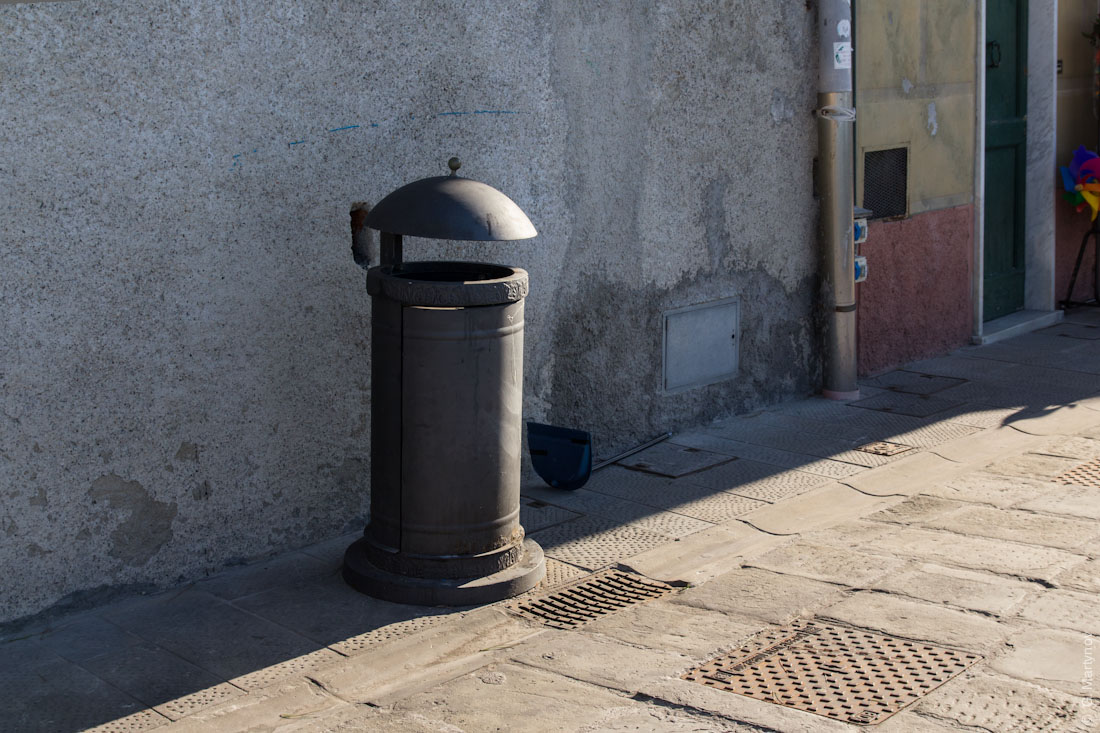 Shops.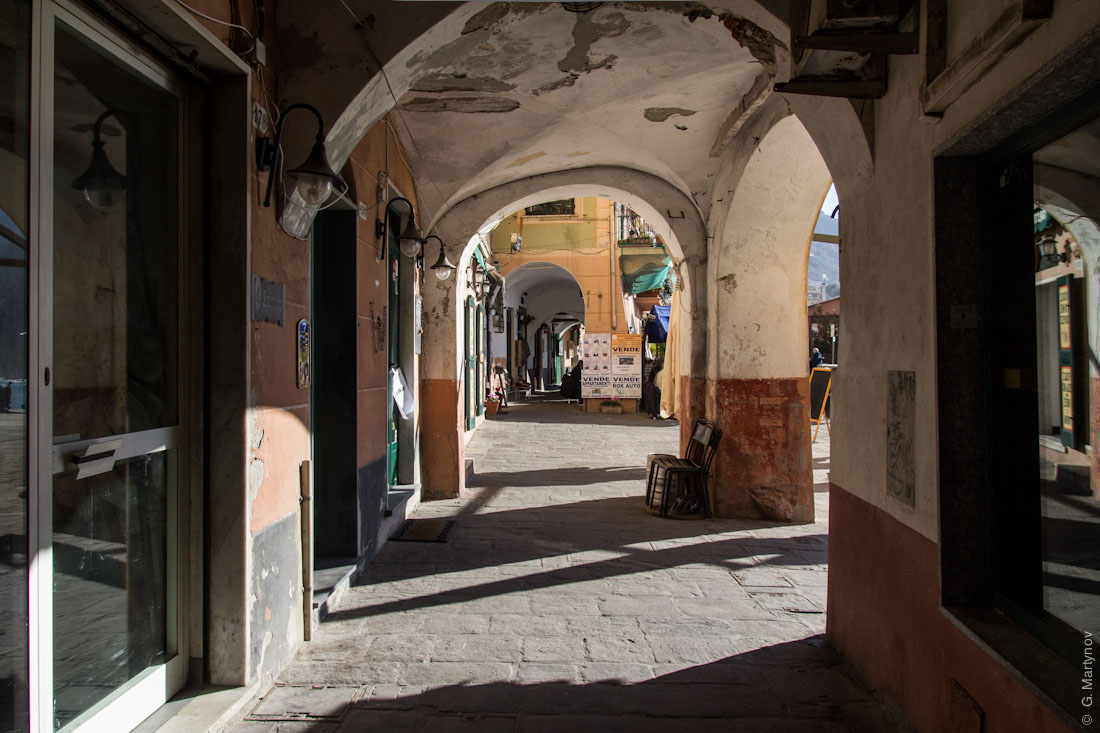 Parco Naturale Regionale di Portofino
Between Camogli and Portofino there is a natural park closed for any vehicle. Almost in the middle of the park, on the seaside, situates San Fruttuoso abbey. It accessible by no other transport but boat, or walking in the mountains. Boat wasn't available that day and I decided to take a walk to the abbey with no idea about the road.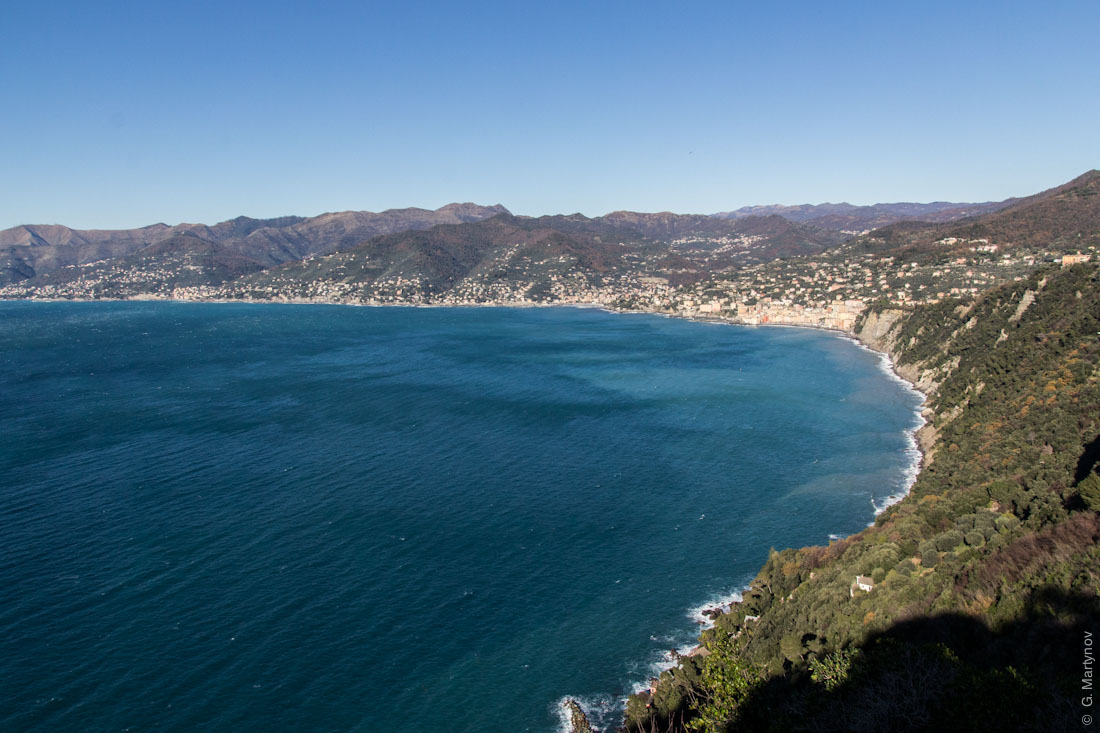 Road goes up. Till the park border territory is build over with cute houses and gardens.
Really, villages there are cute.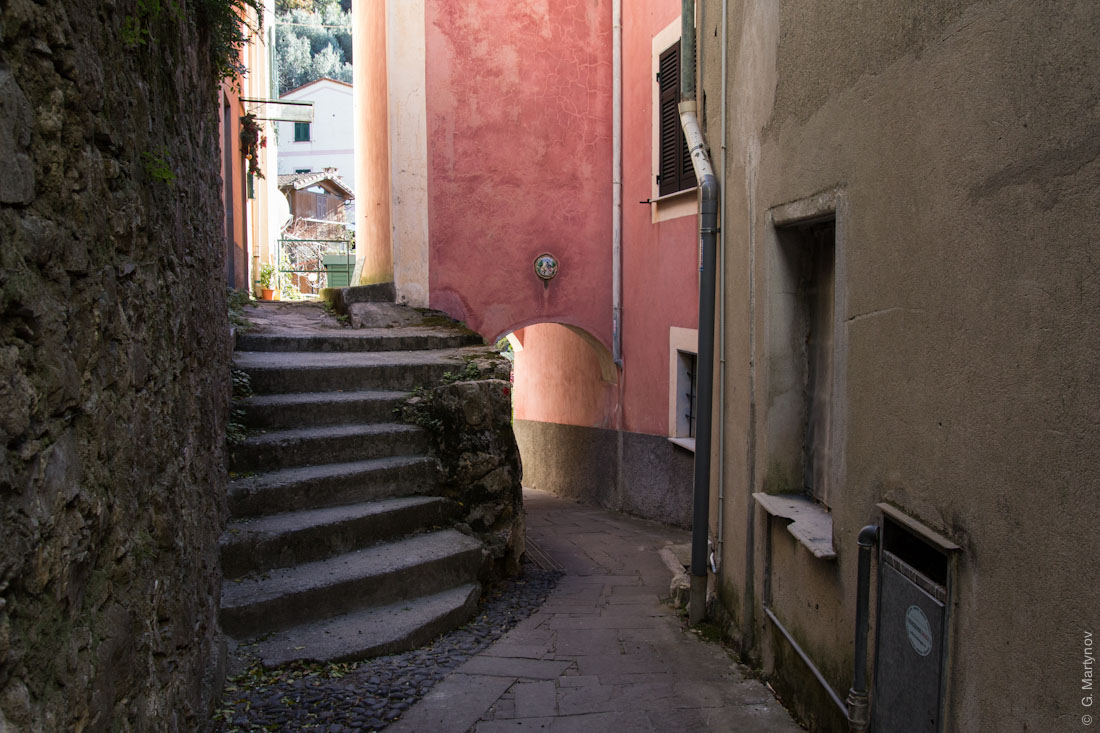 My friends were telling how tired is to have a house there — to walk up and down all the time.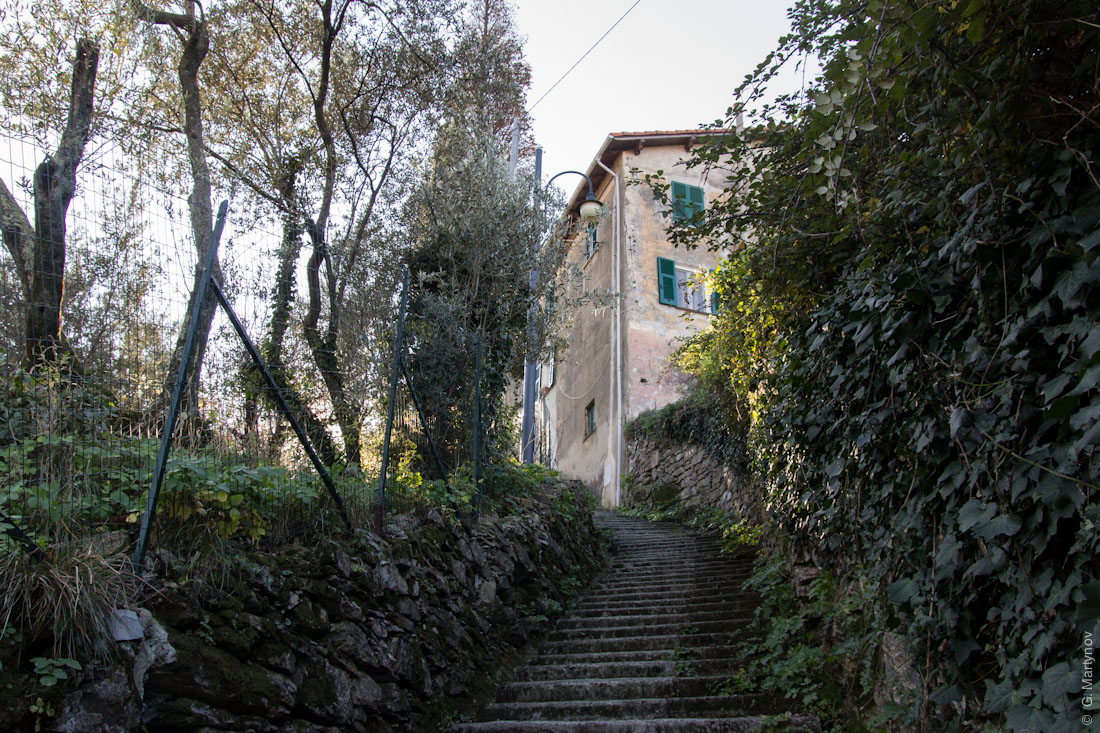 Up and down.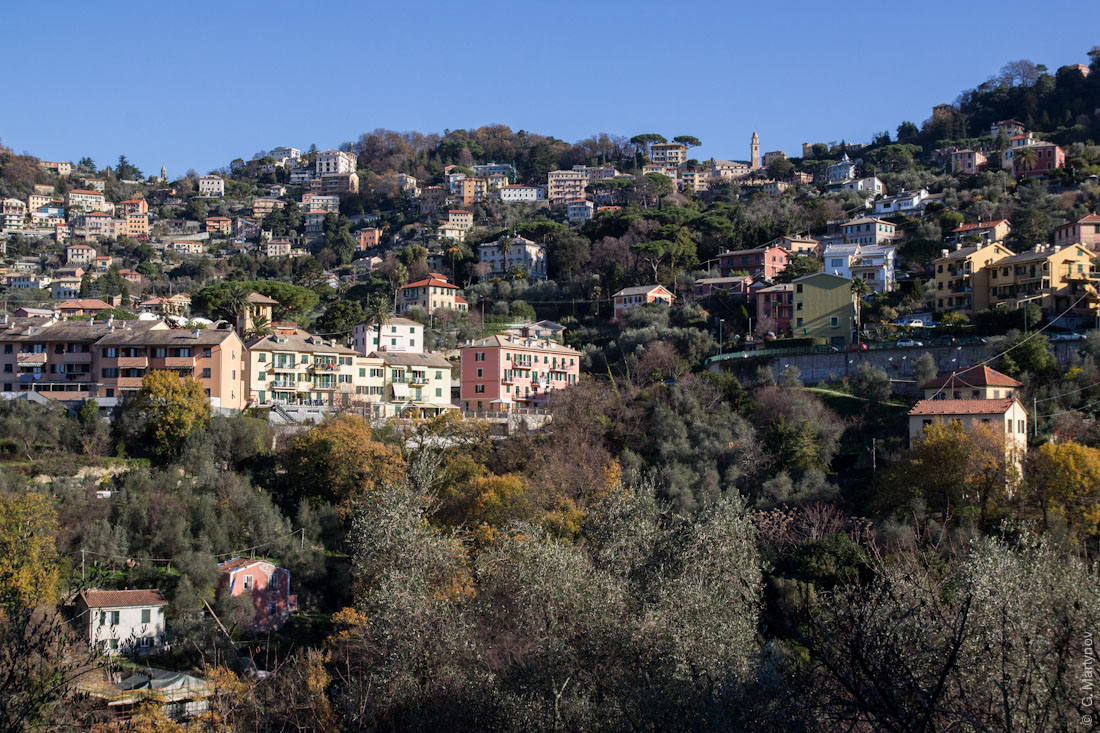 Salt prepared if the stairs get iced.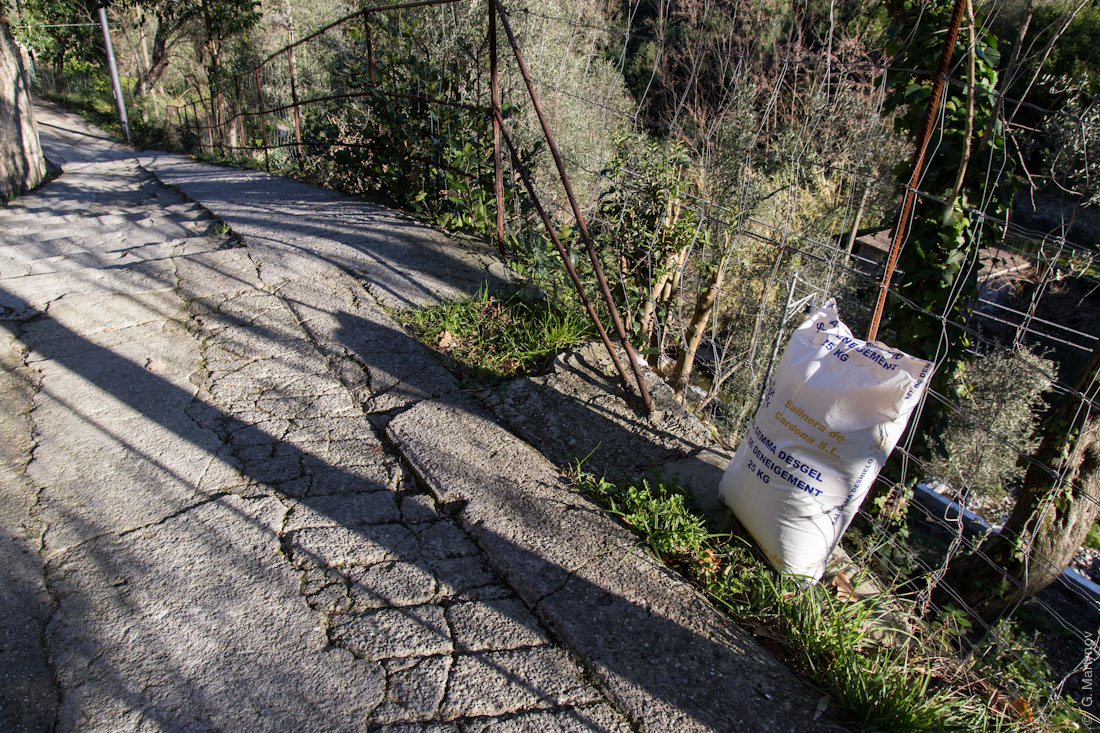 View from someone's garden.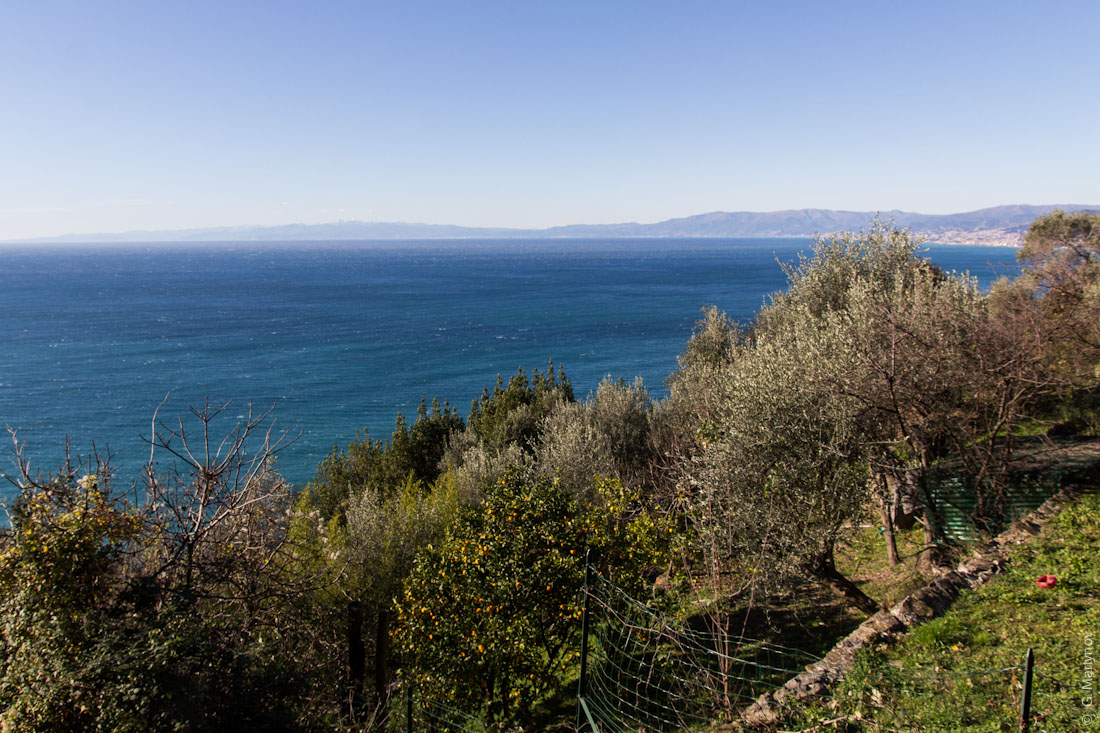 Then the park starts.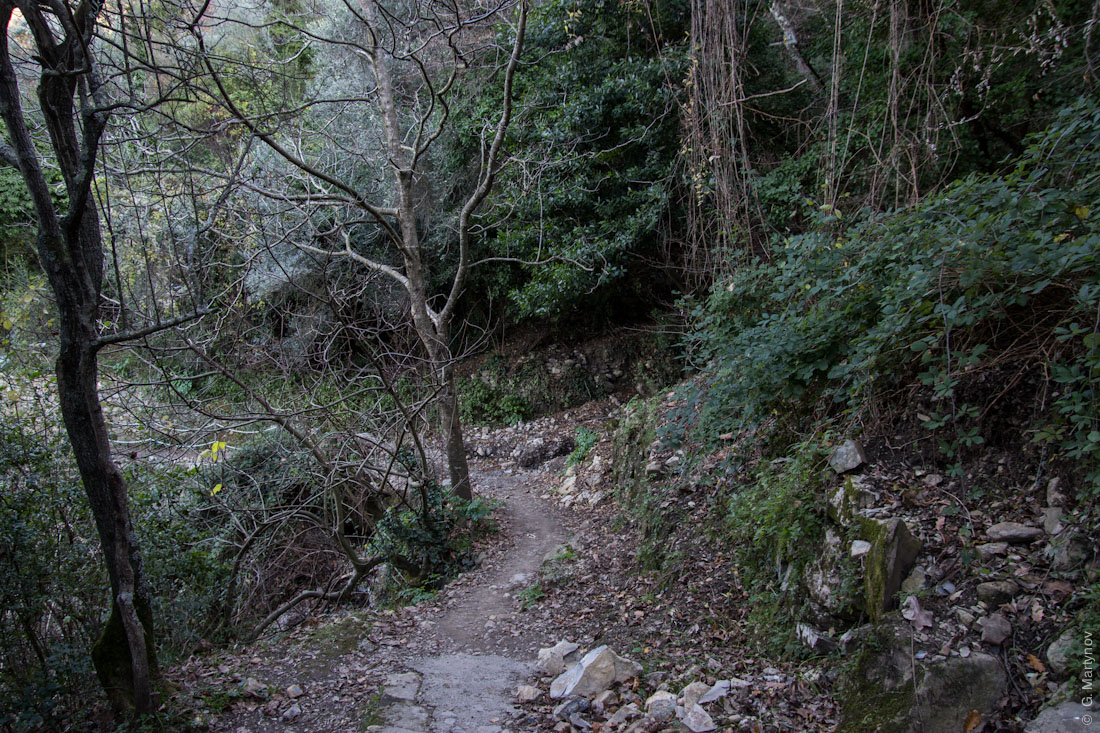 It always happens in best location there is something from militaries.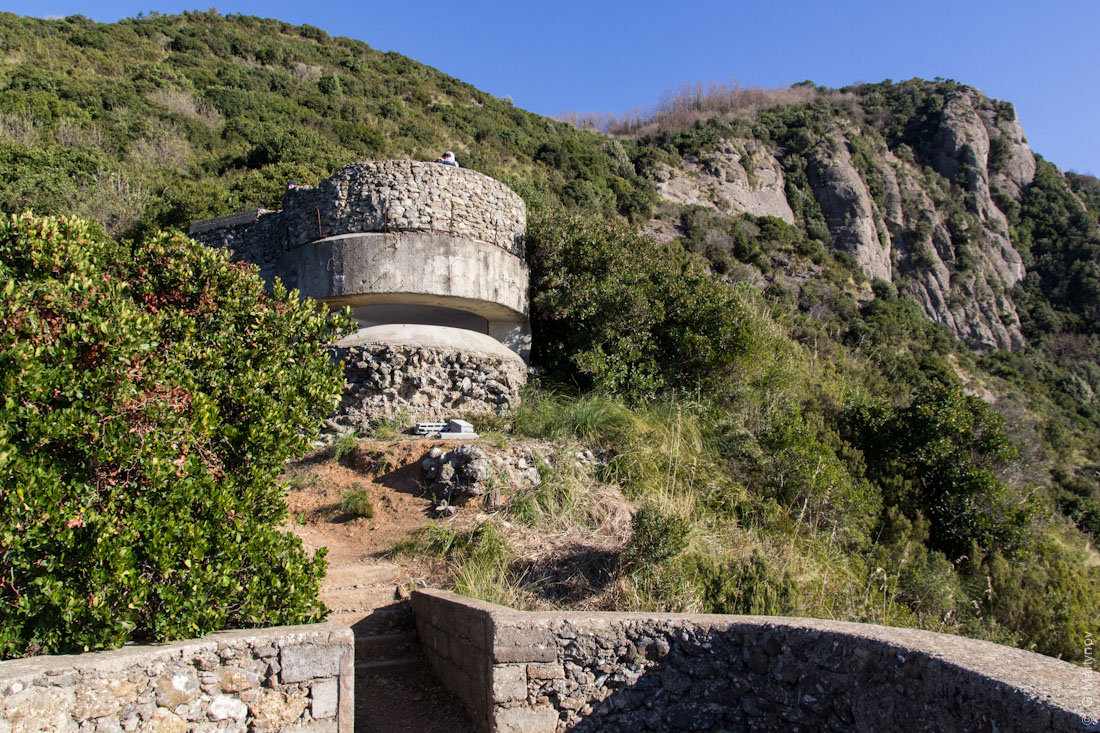 That time abandoned bunkers.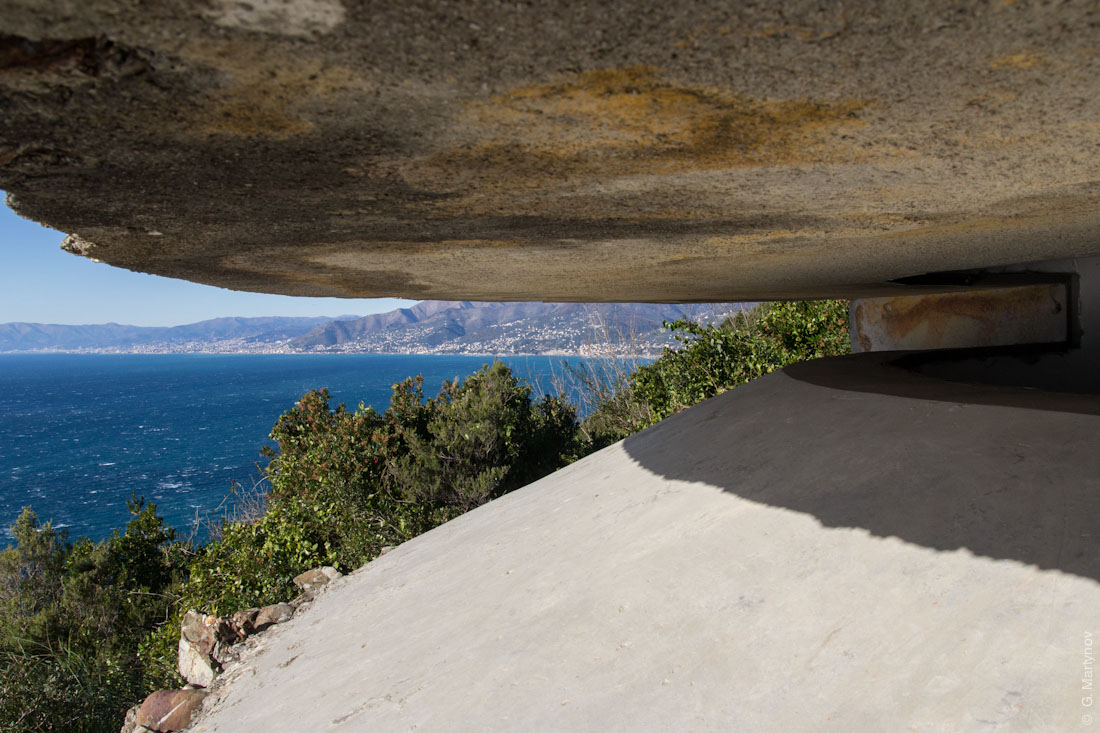 At a certain moment normal path ends. A sign declares a start of no cellphone network area.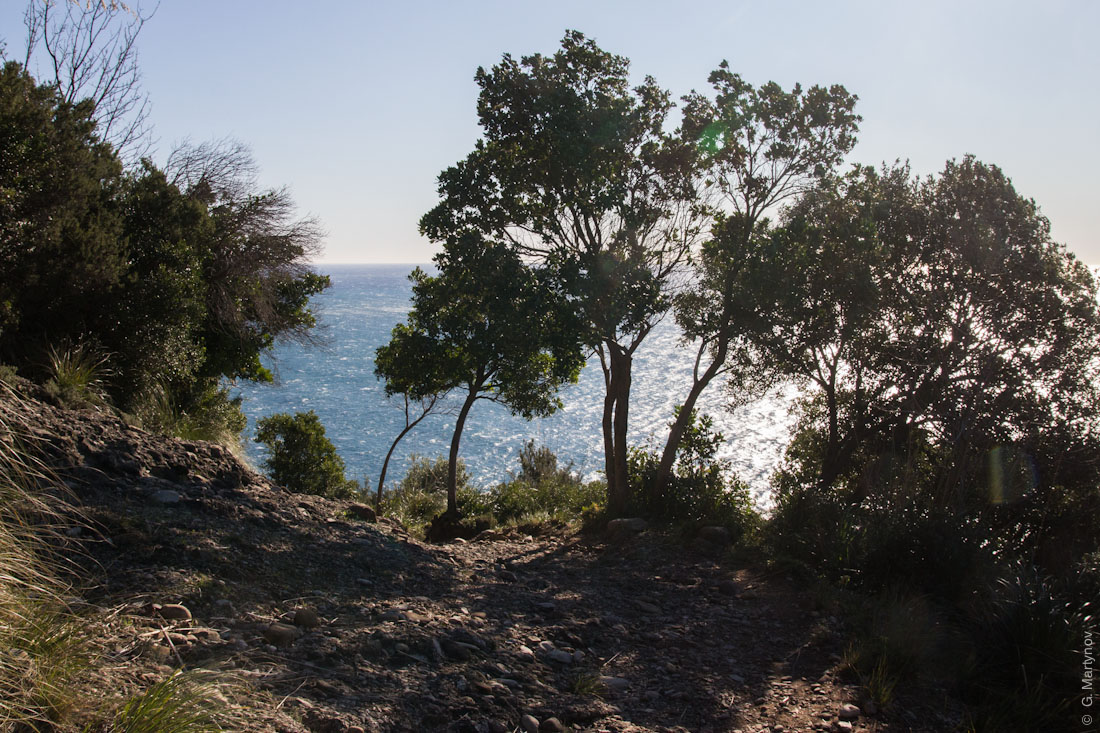 A mind-reader can try to find a walking path.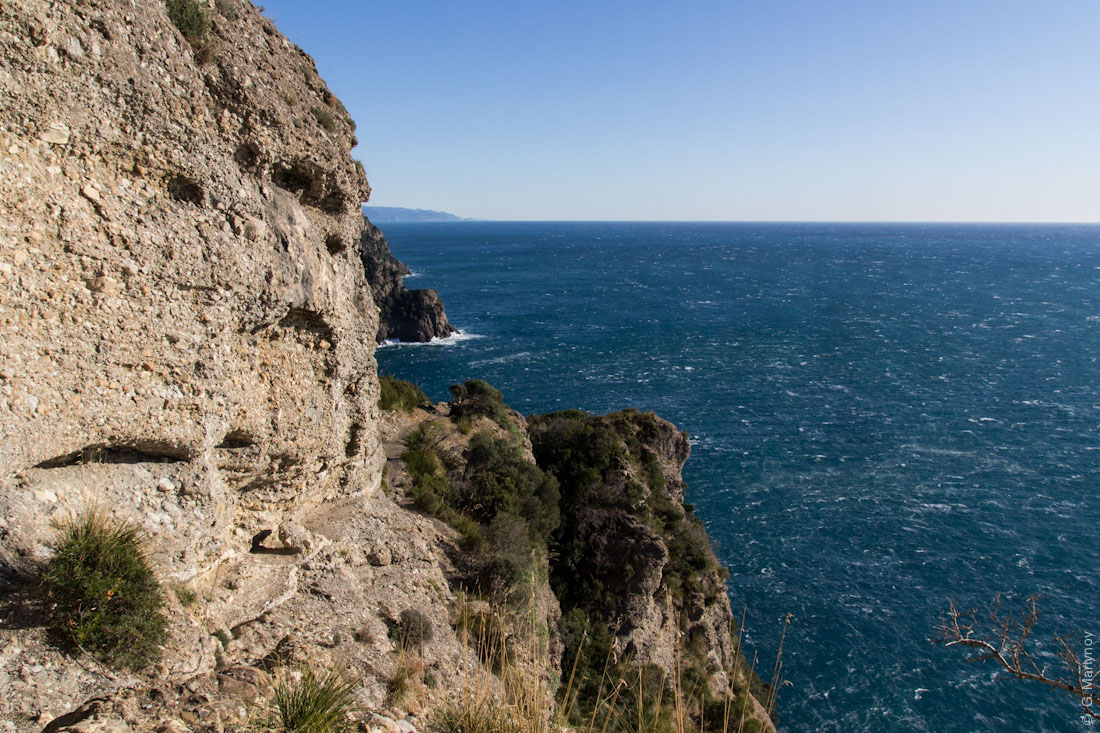 Walking on mountain side.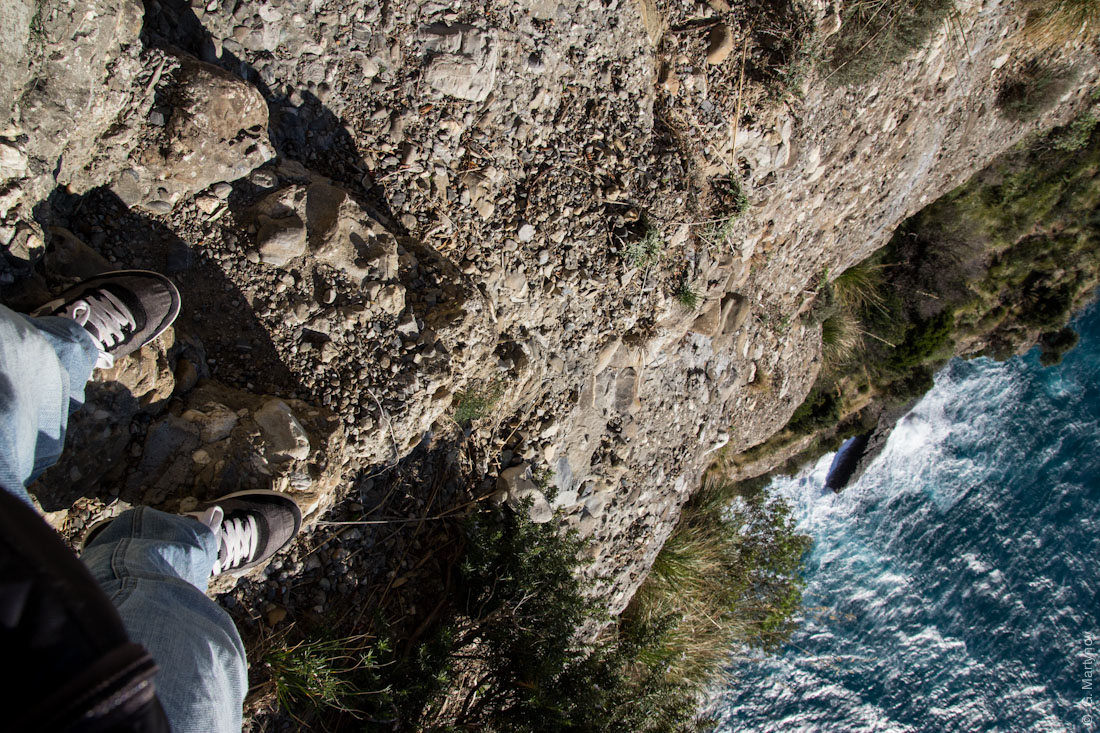 Some hours after view doesn't change.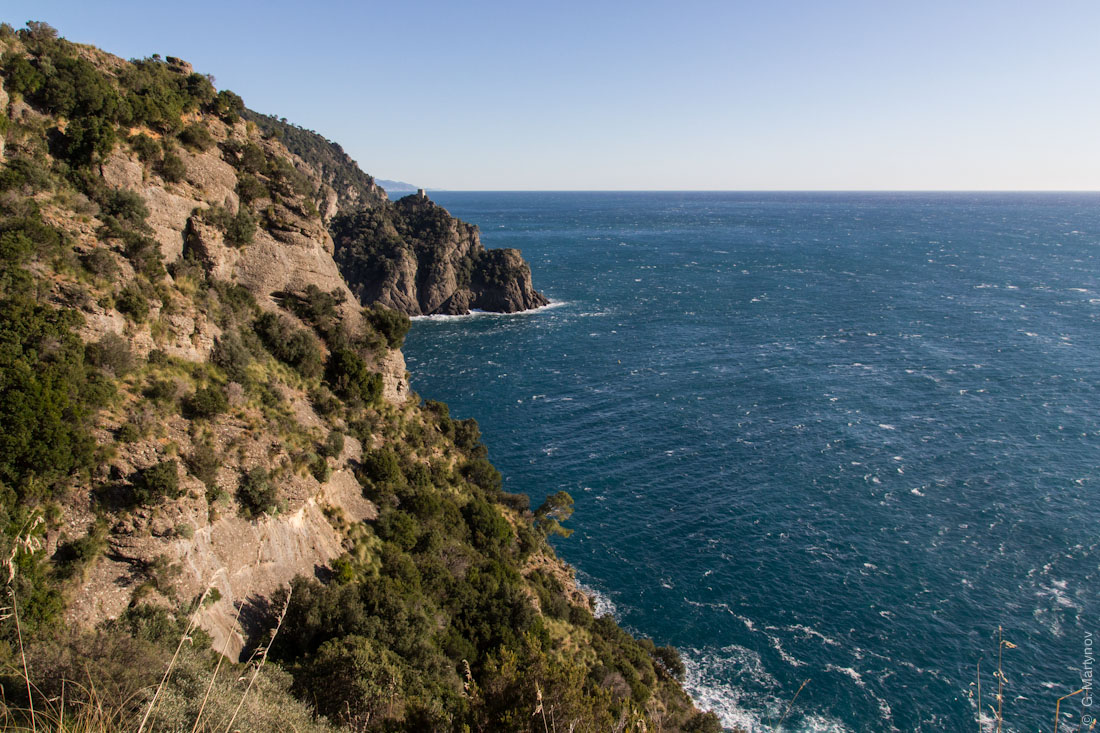 San Fruttuoso
Finally, abbey.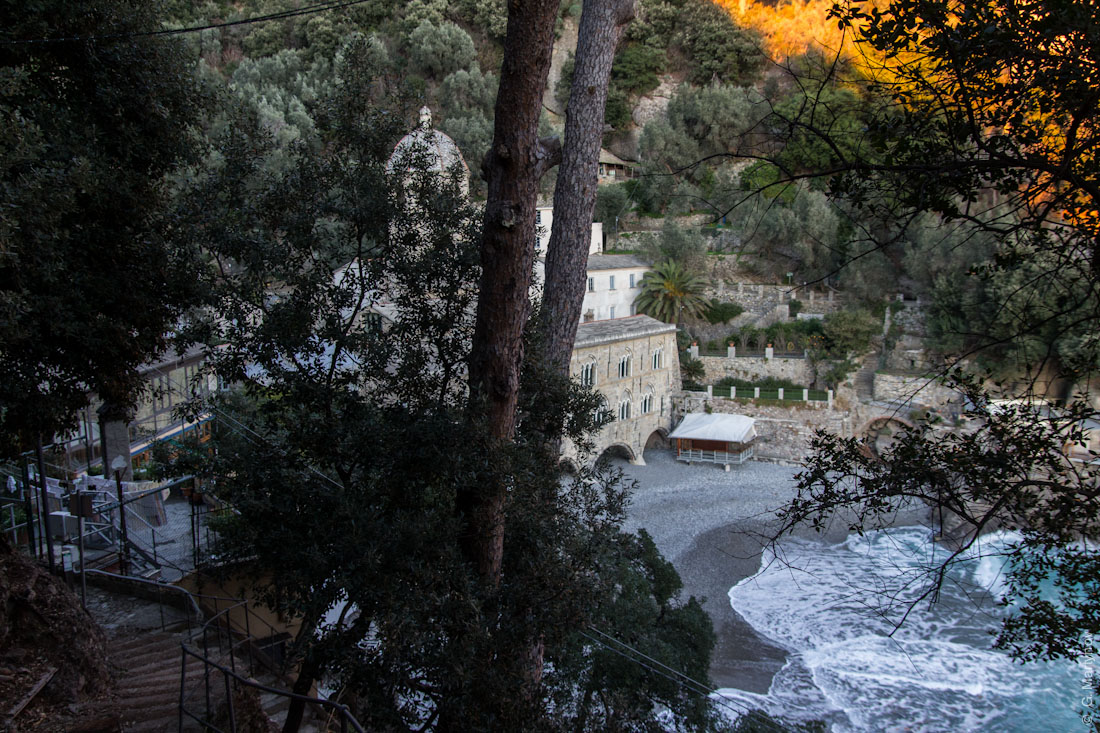 To my surprise there were no people out. Not a person.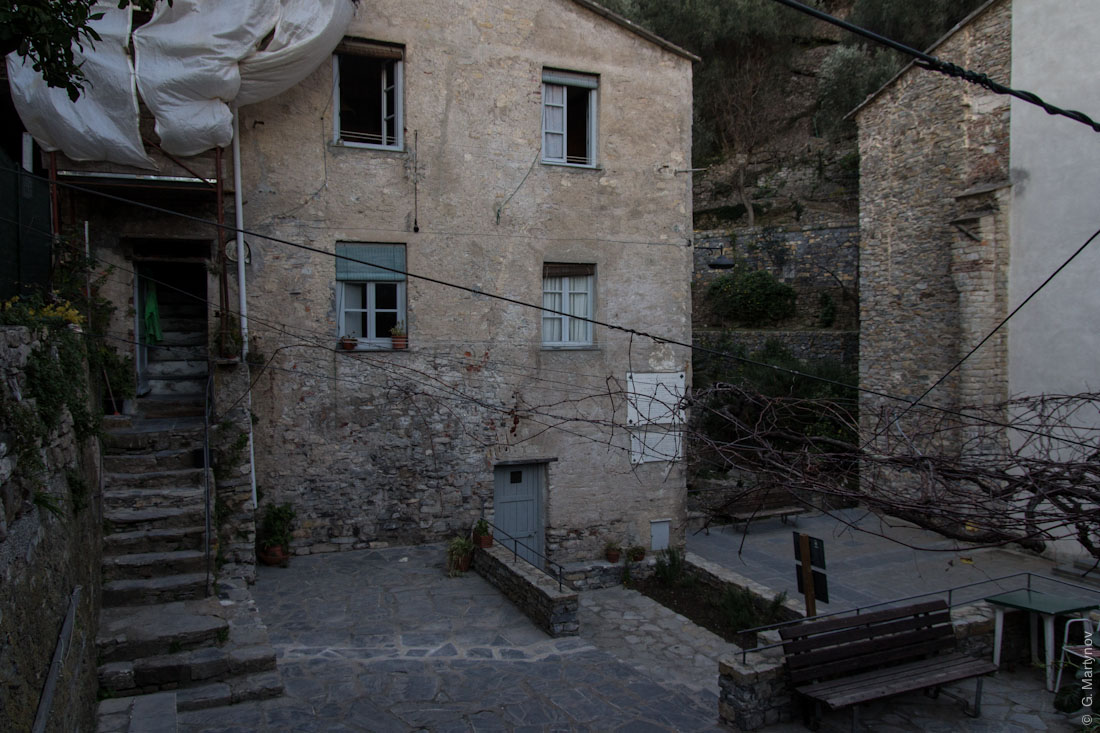 Cellphone didn't work.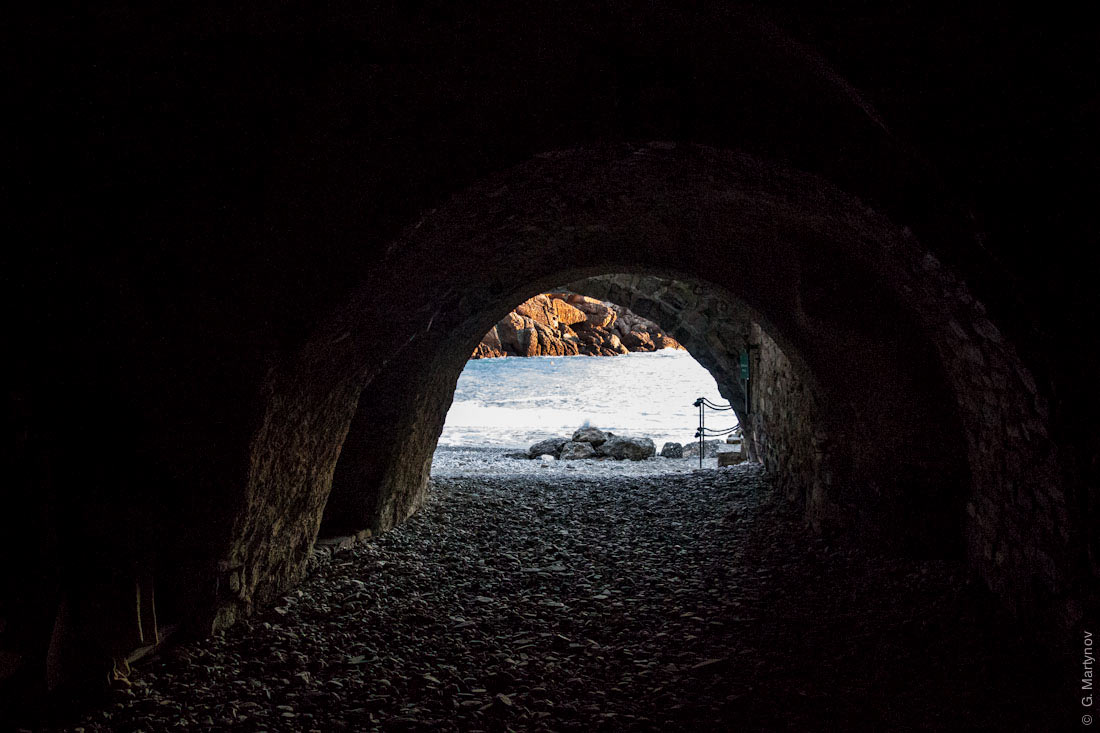 Was getting dark. To the closest town Portofino was at least three hours of hiking threw the forest in the mountains.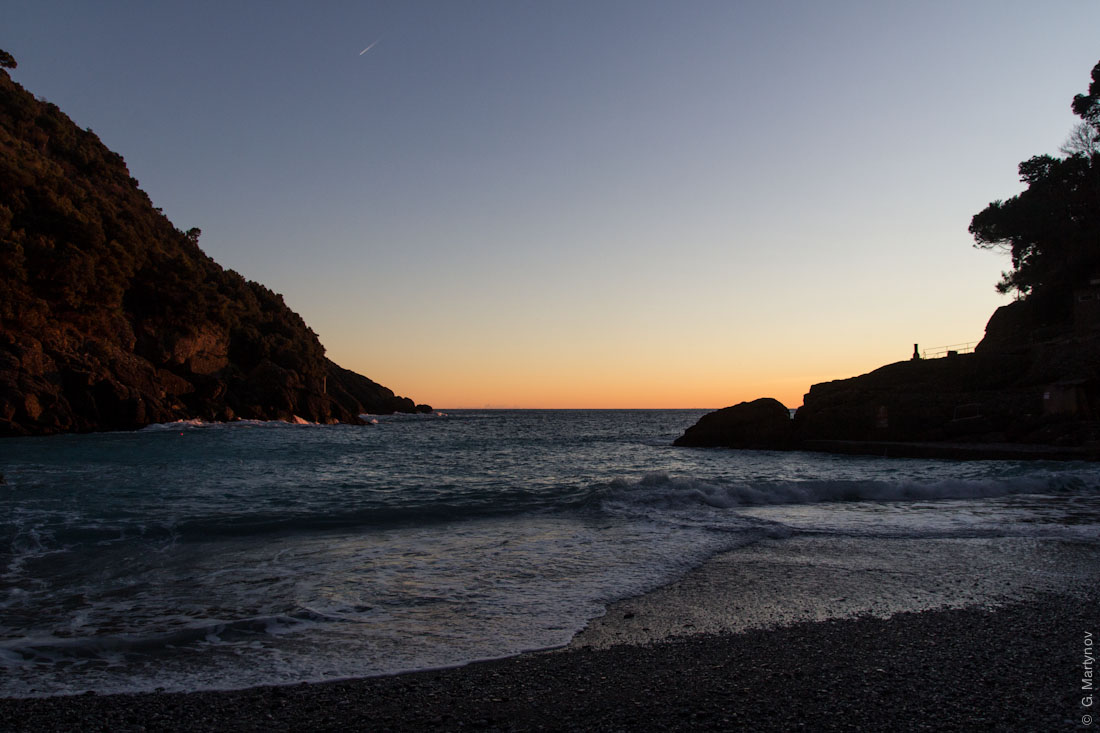 The night.