Second part of the road from Camogli to Portofino. View on Santa Margherita Ligure.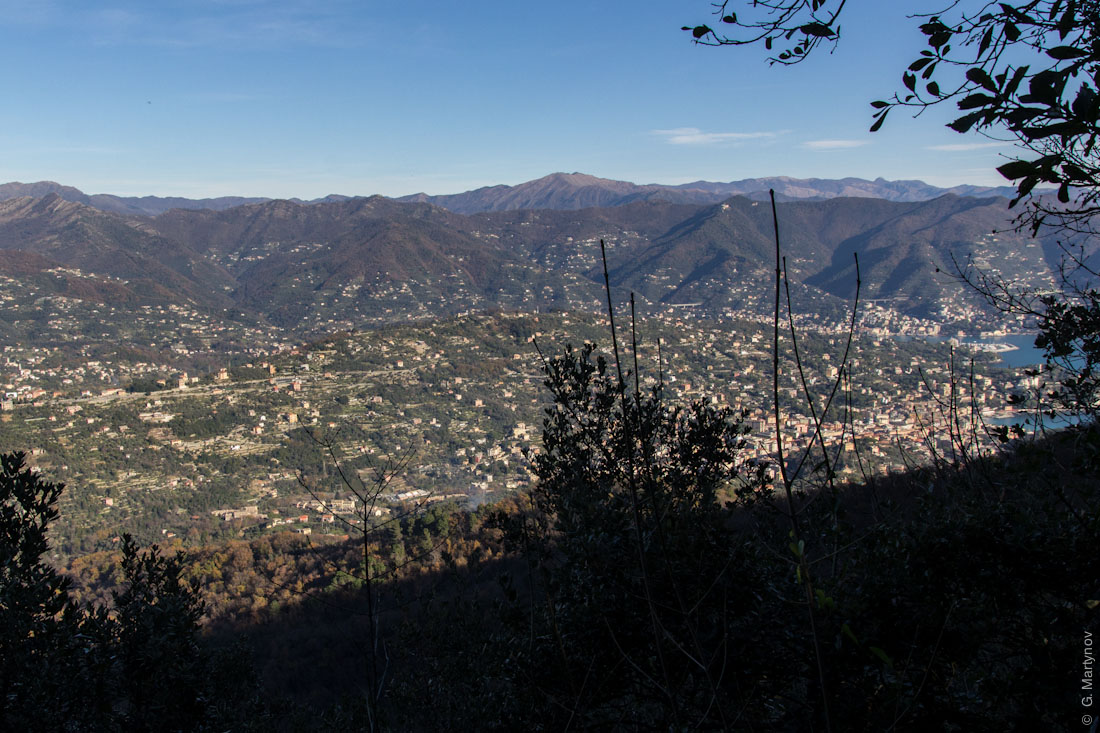 All arround is occupied by villas. Some choose this place for rest.
I understand why.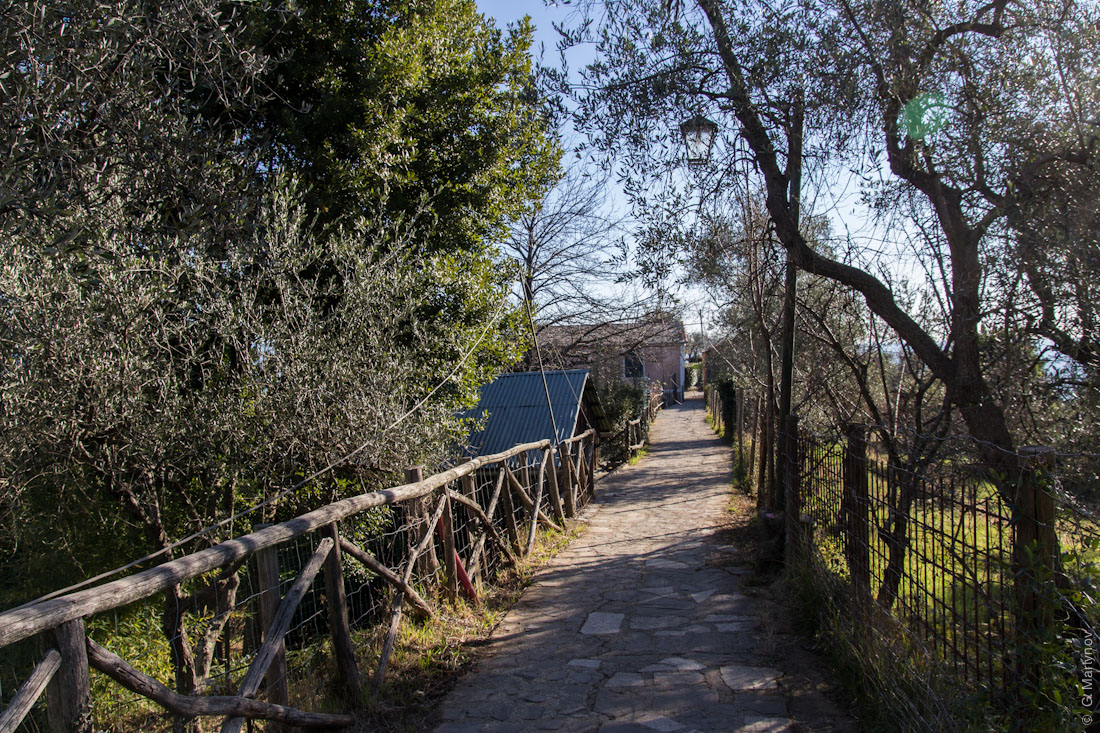 Portofino
The only natural closed bay on that seaside.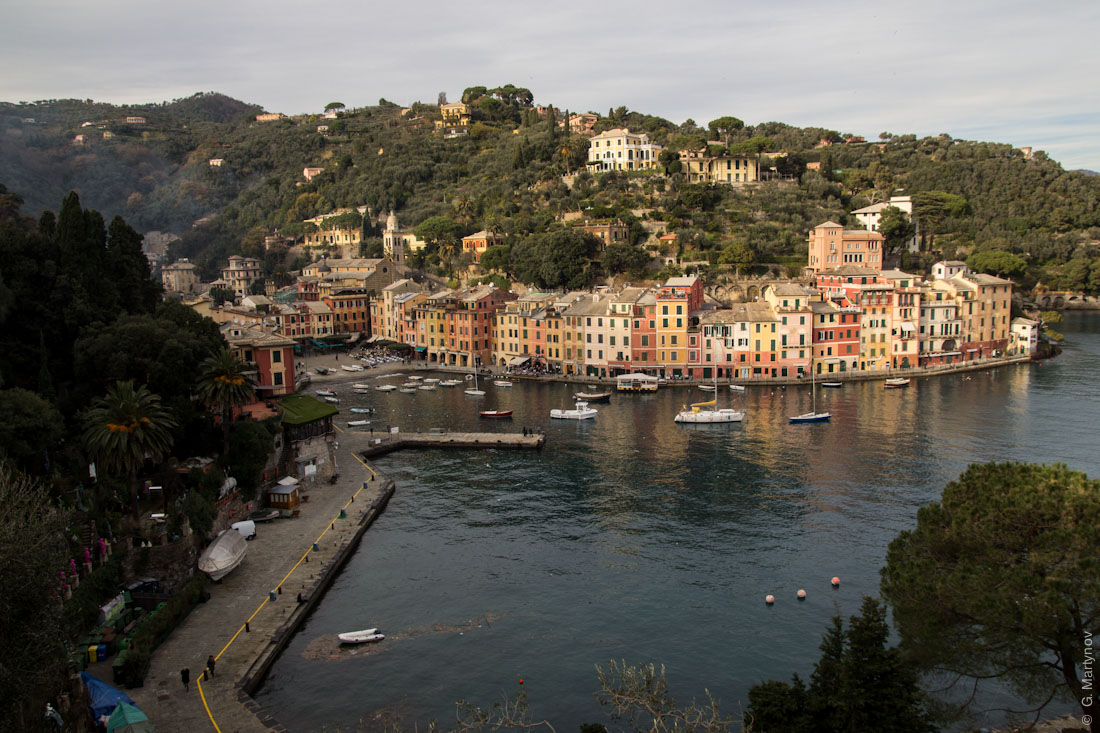 A picturesque view.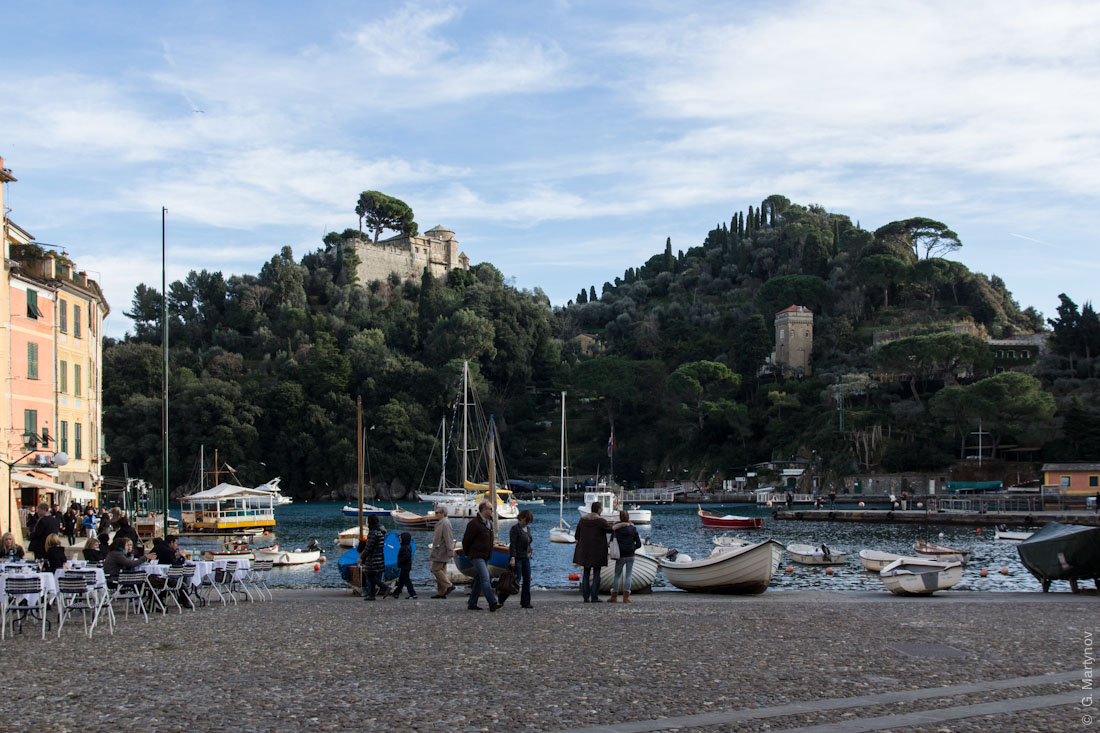 A picturesque view from any point.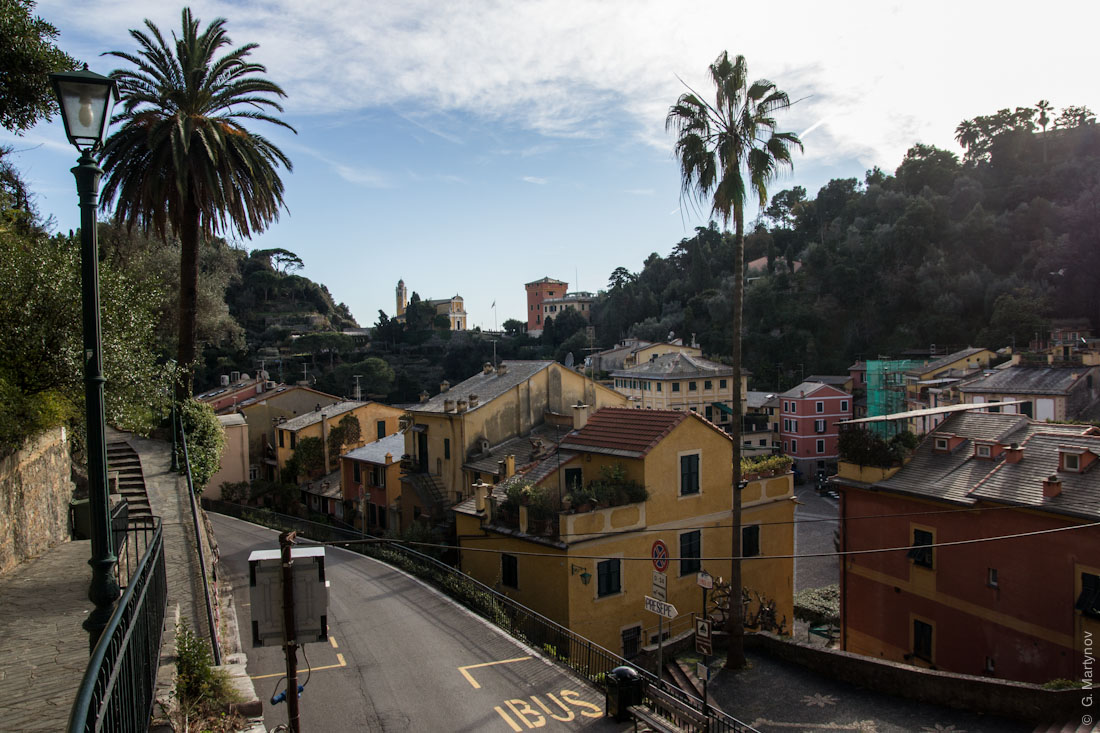 Roof tiles are gray here.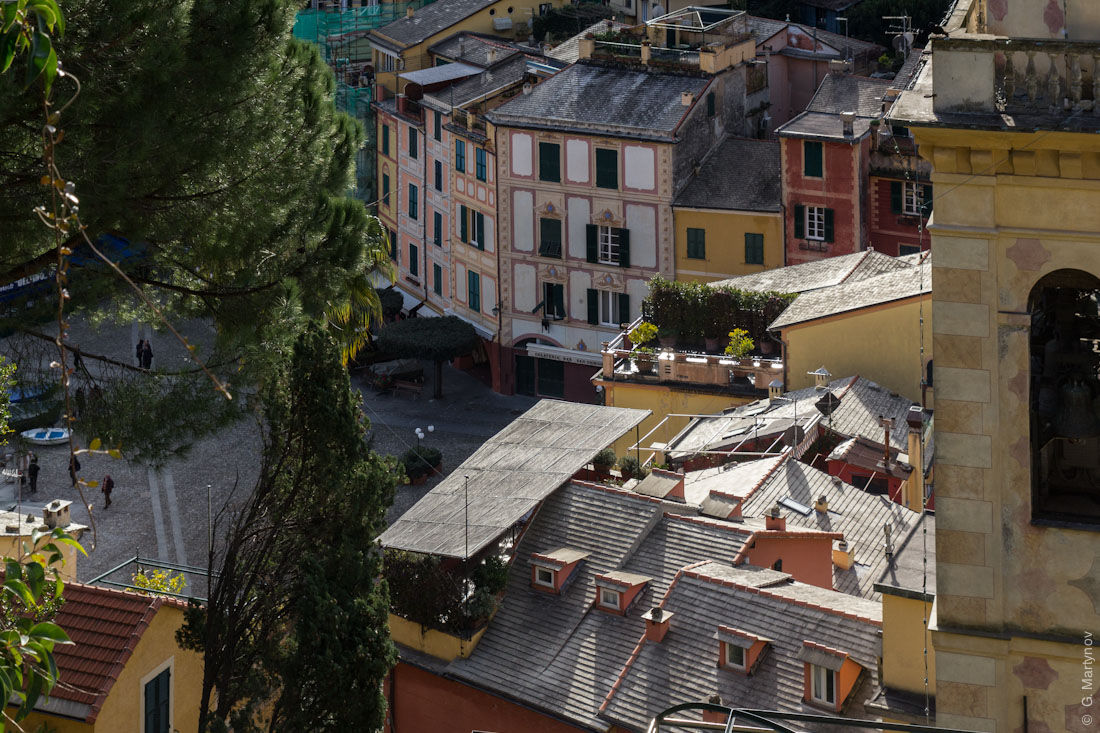 Painted houses.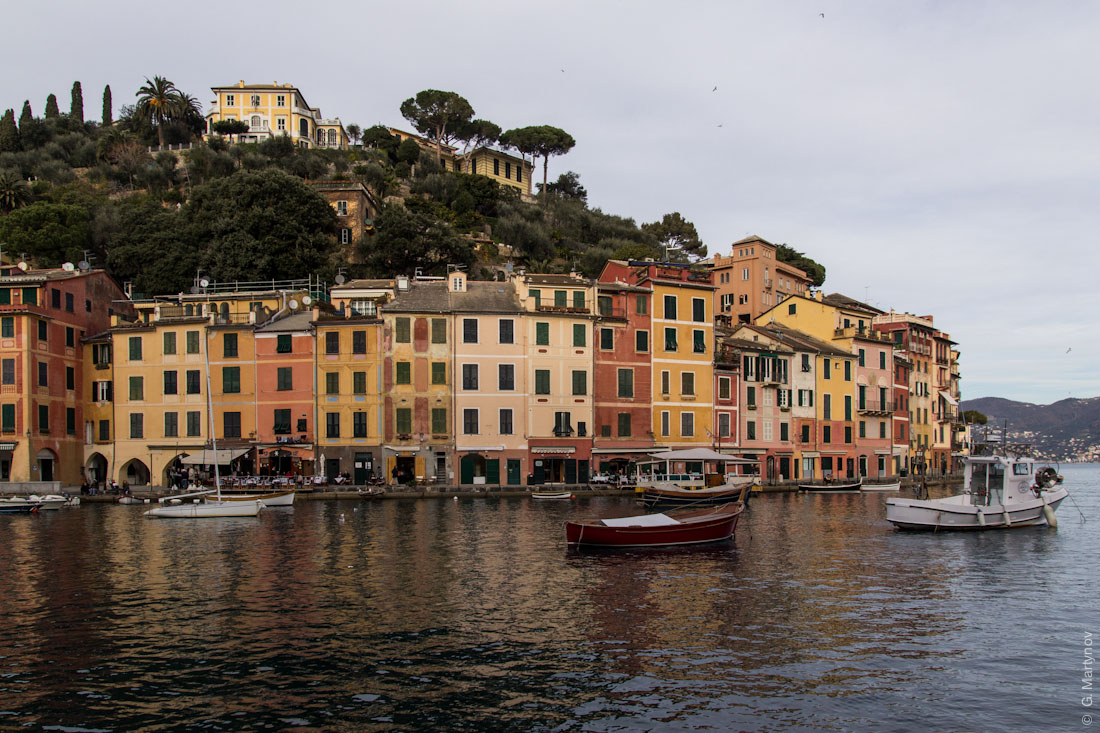 Nice street with stone walls.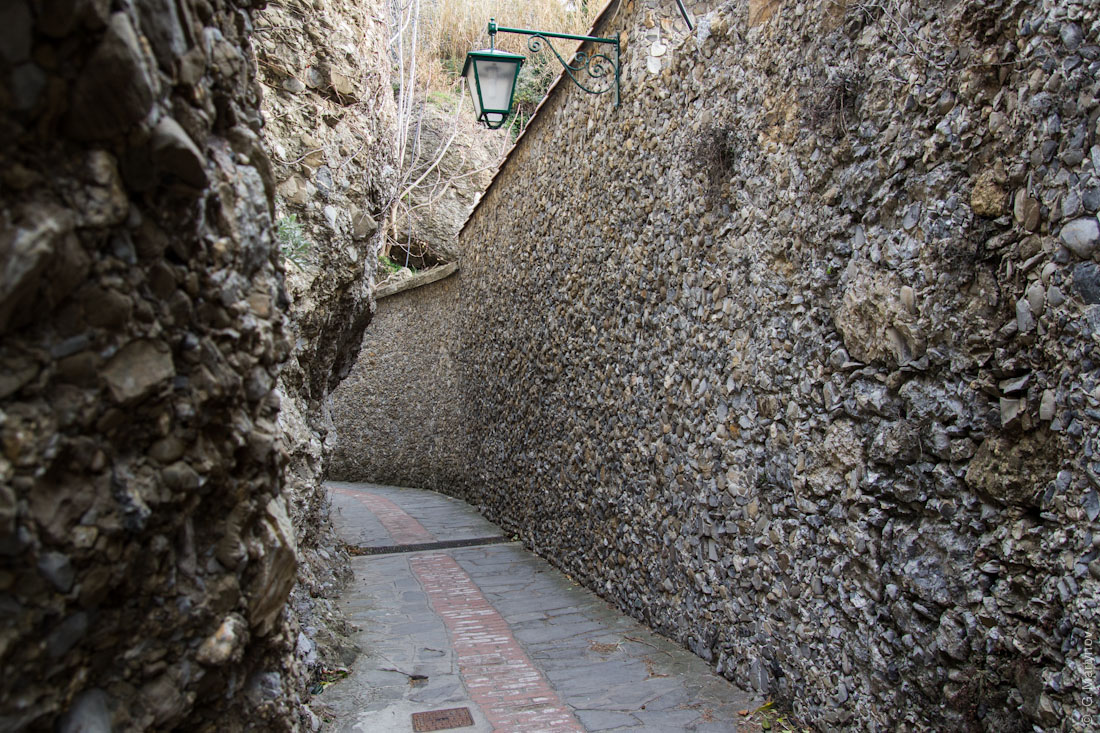 Manhole cover with a flower.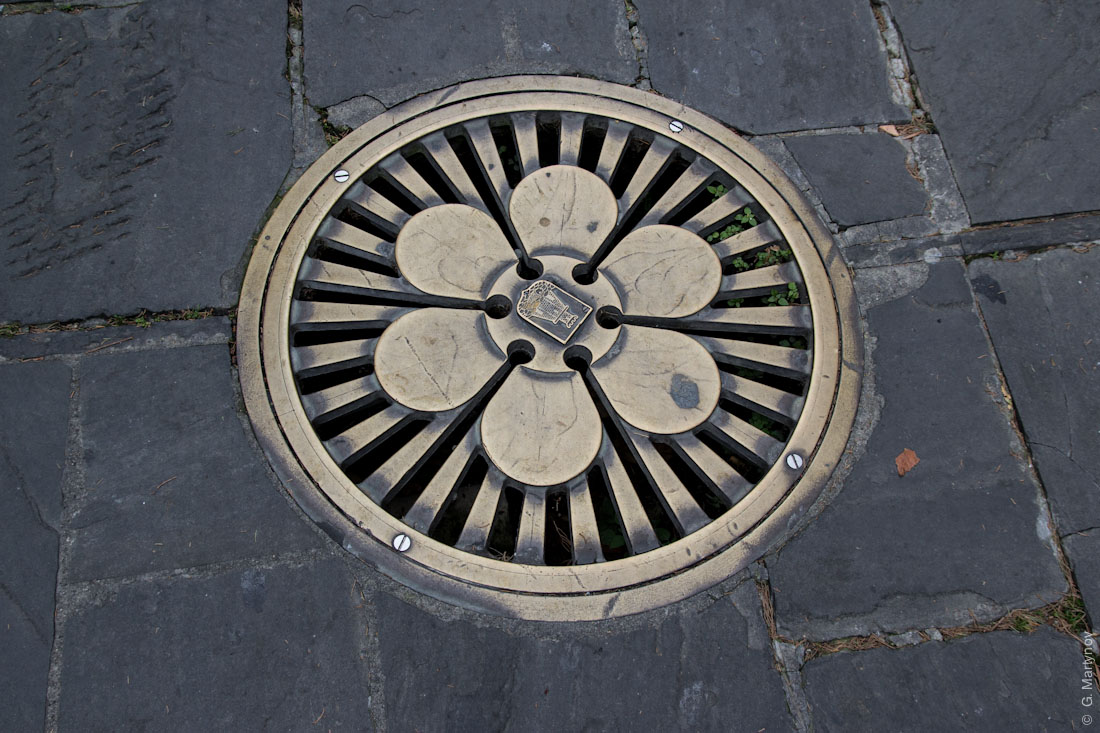 Local newspapers stands.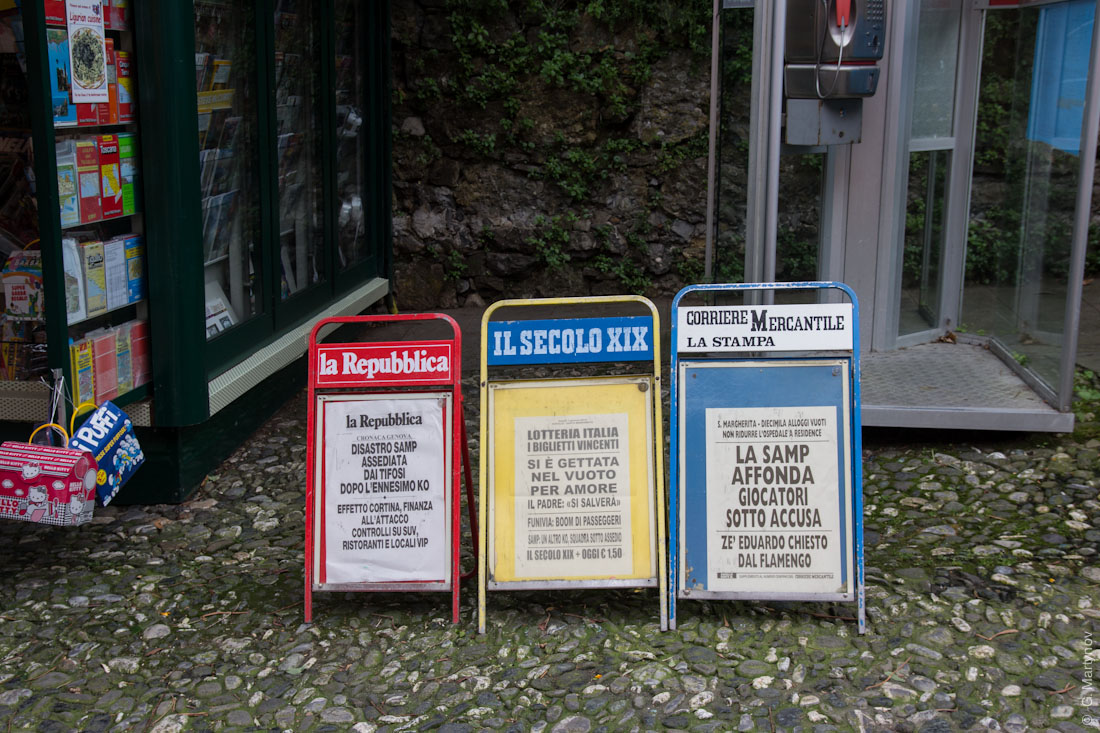 Shrouded air conditioner.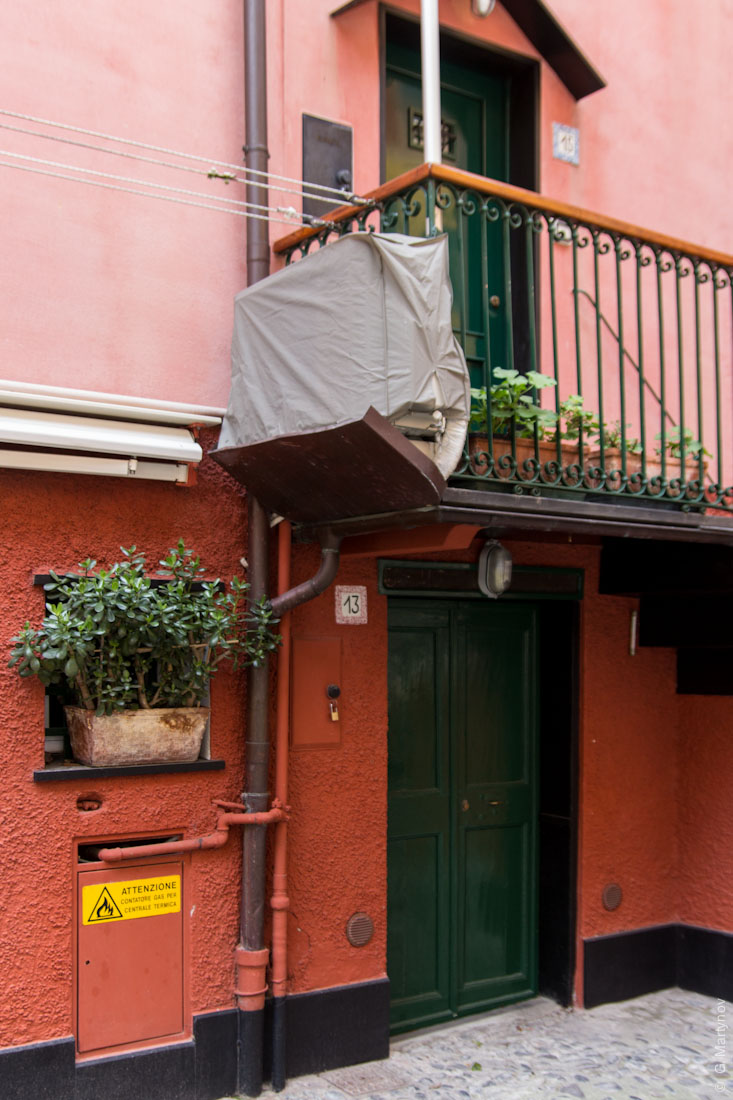 Waste container, same as in Mantua.
People waiting bus.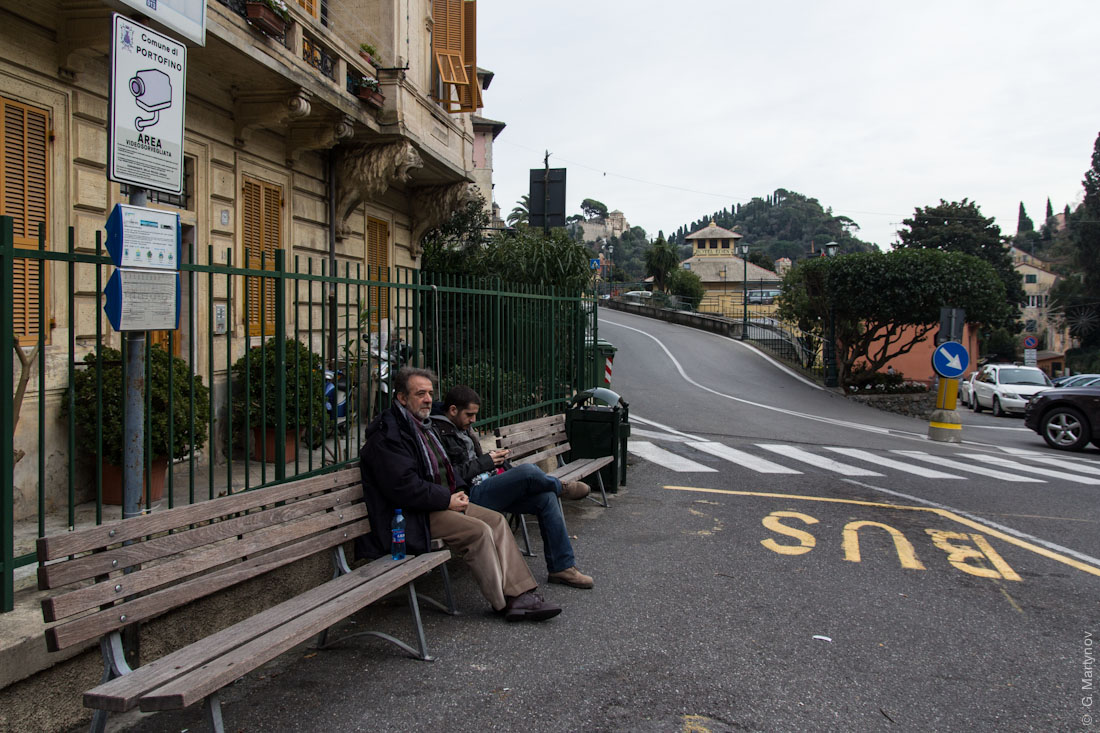 One of the most boring places in Italy I've been to.
Santa Margherita Ligure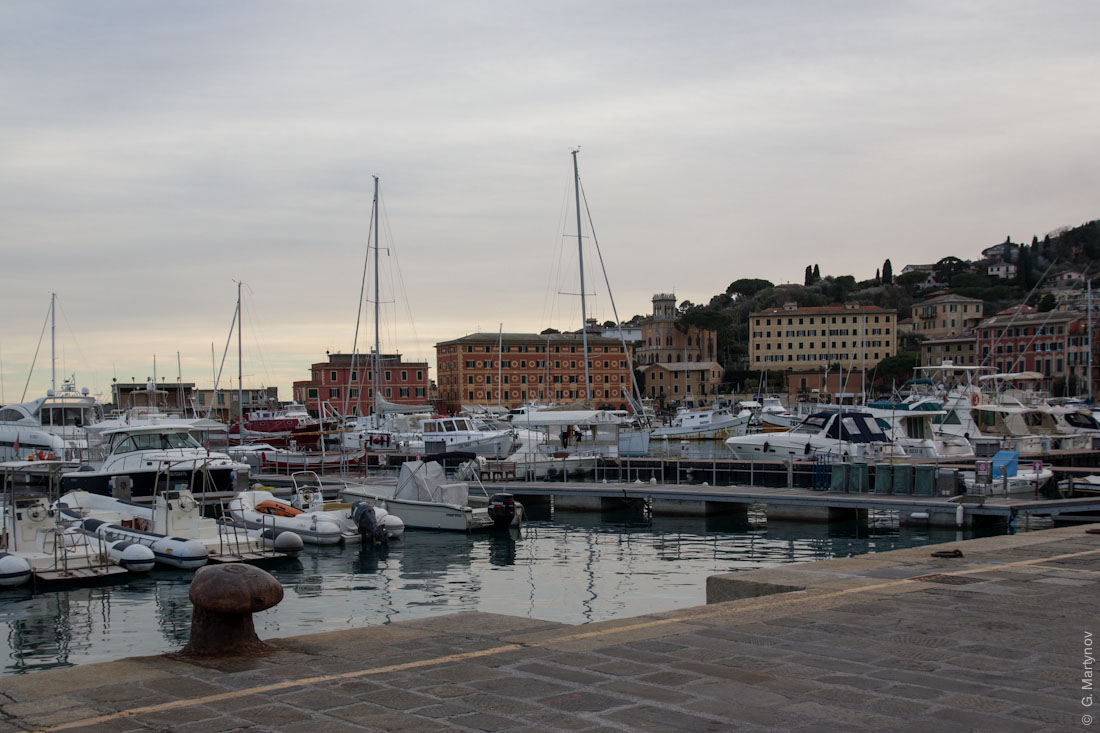 An open ice rink. Strange to see it on a seaside, surrounded with palms.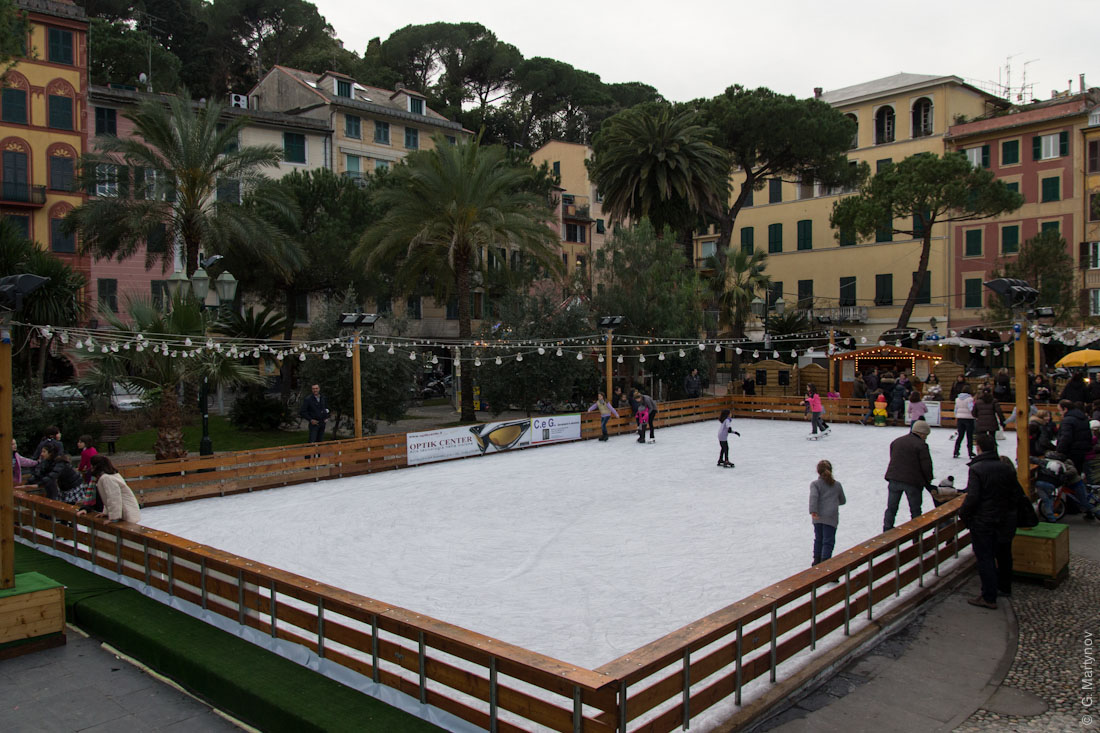 Waste container.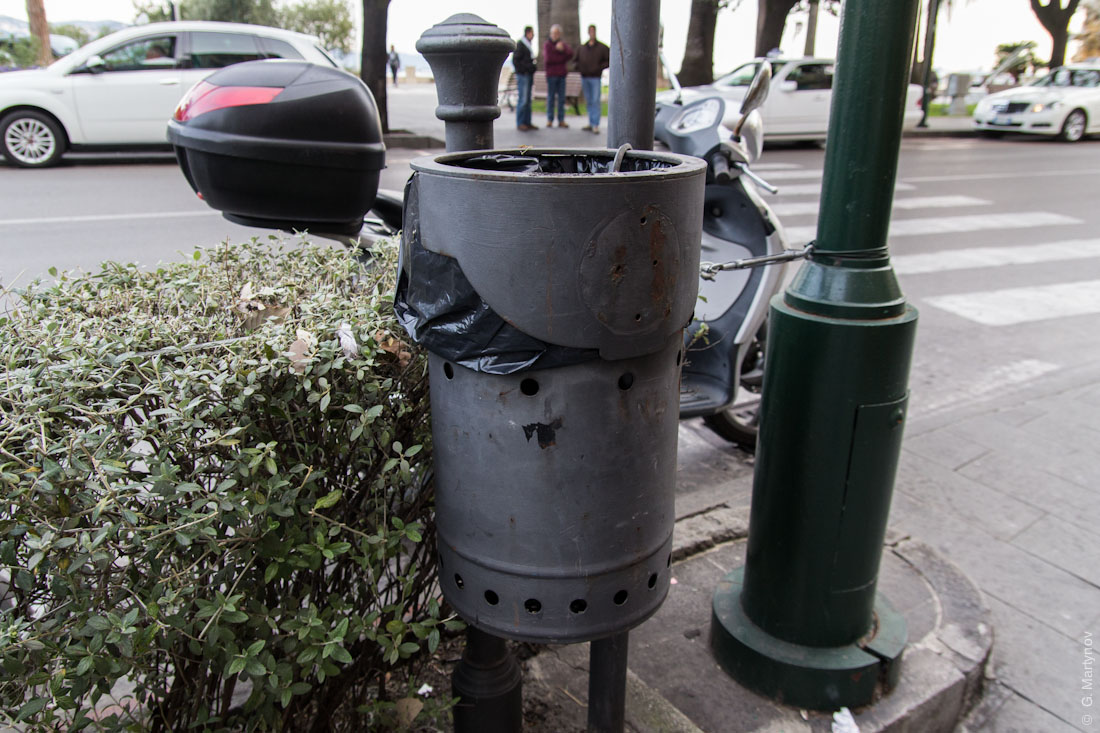 Good and bad tastes adjoin here.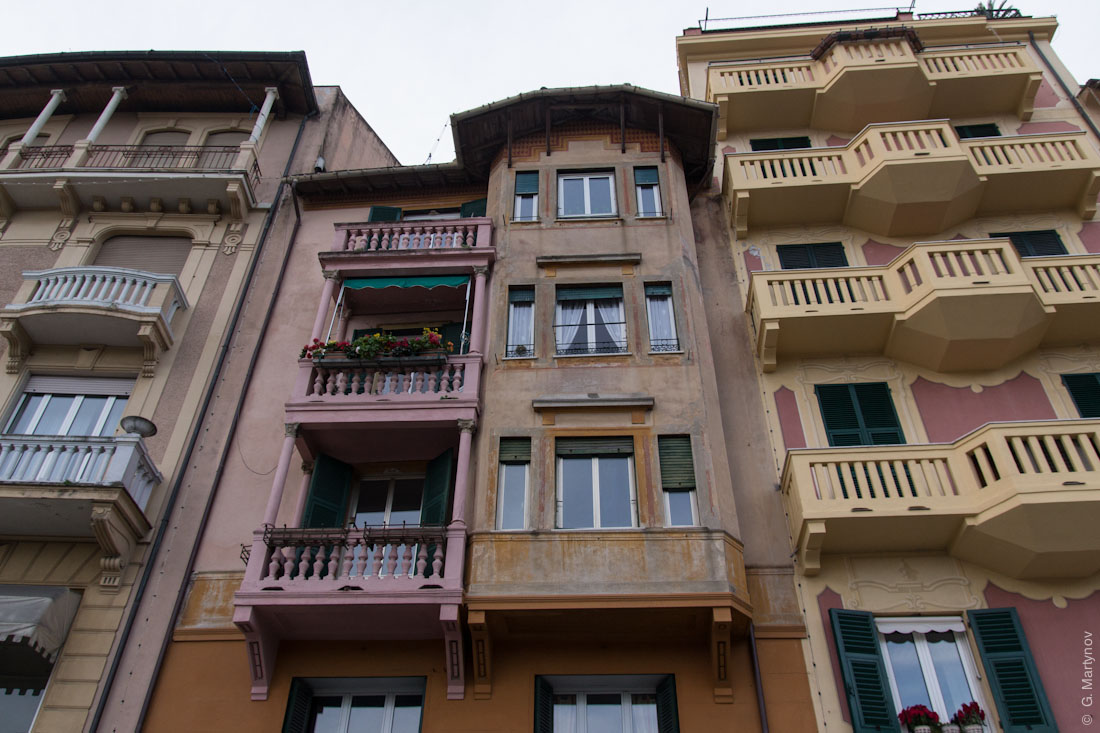 Shop has change its purpose, but the beautiful sign of the formal print shop remains. Italians know how to save heritage.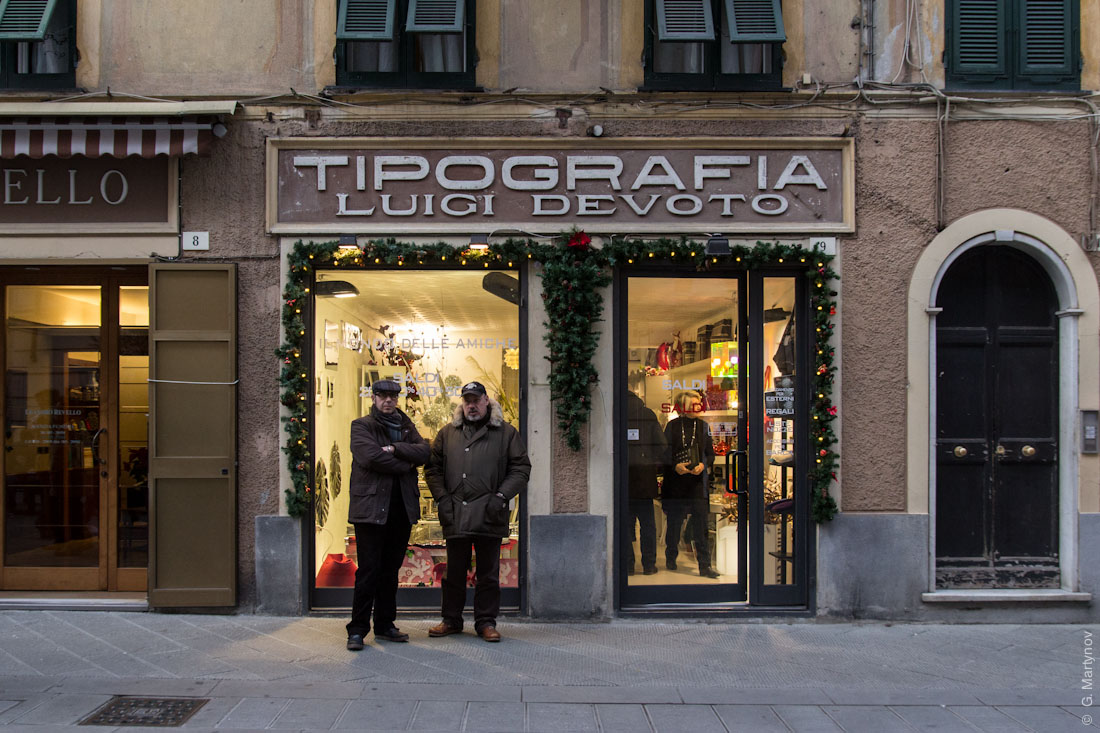 Street in the center reminds Innsbruck in Austria.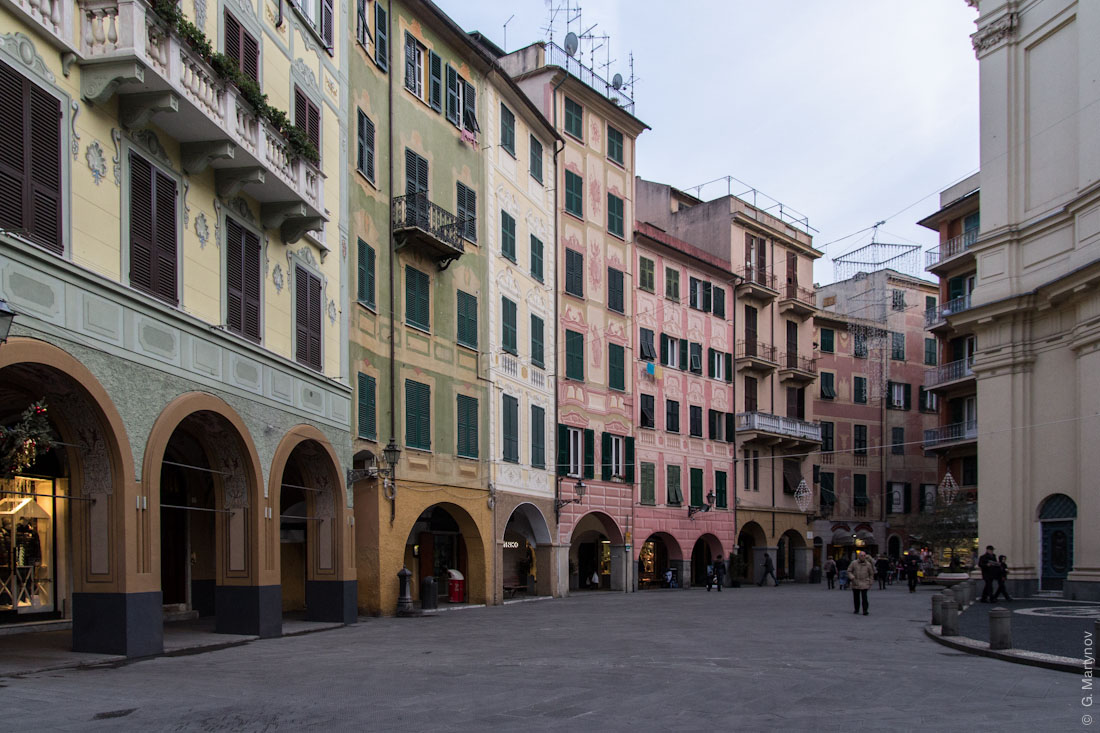 That's all. Don't stop yourself to come to Liguria.