Milan
A common opinion is that there's nothing to see in Milan. But, certainly, it's a place to discover. After three years living there was interesting to find out one day ancient ruins. Not many know about it, even it's in the center of the city.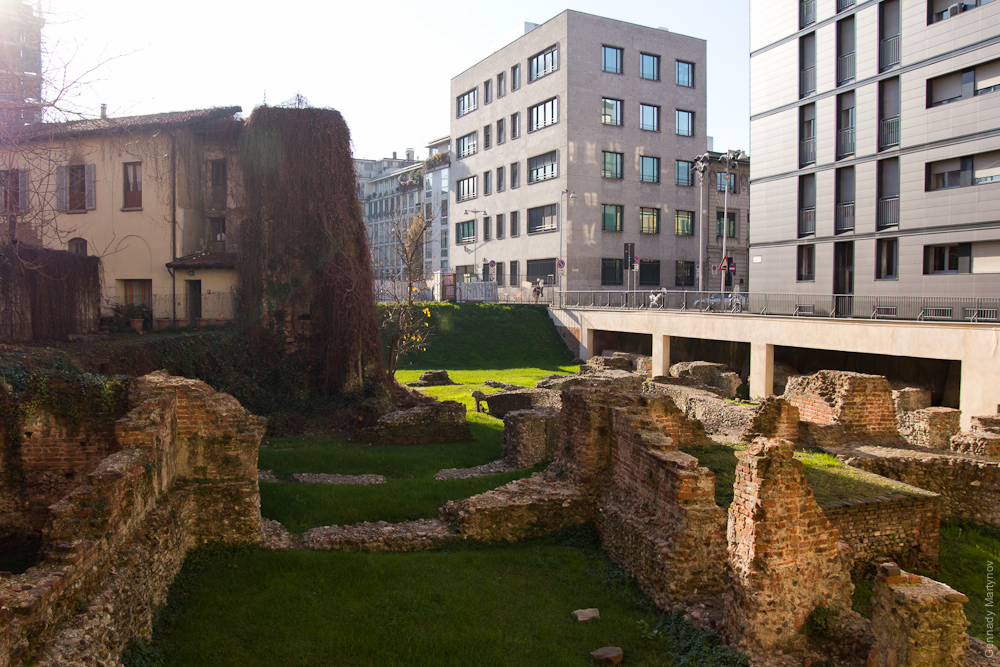 Monument in front of the stock market.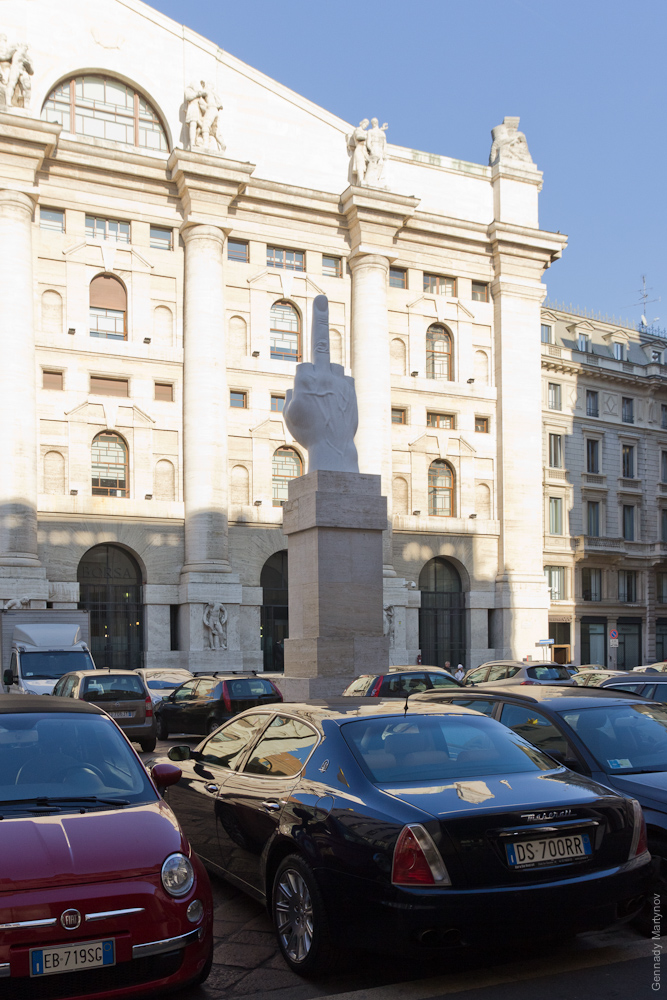 Water column.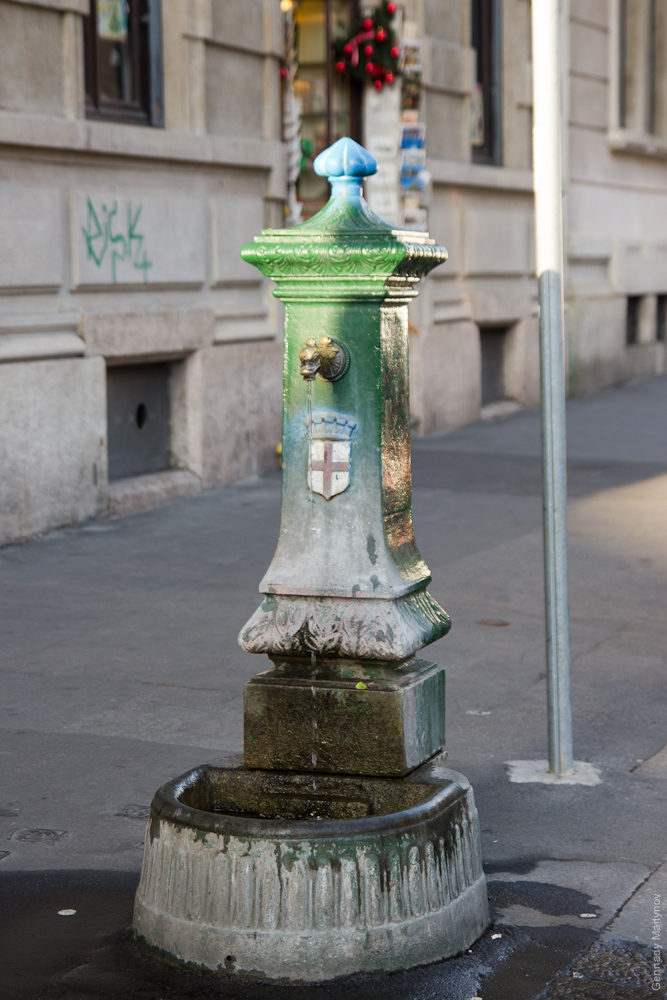 Parma
Since last visit in 2010 nothing has really changed.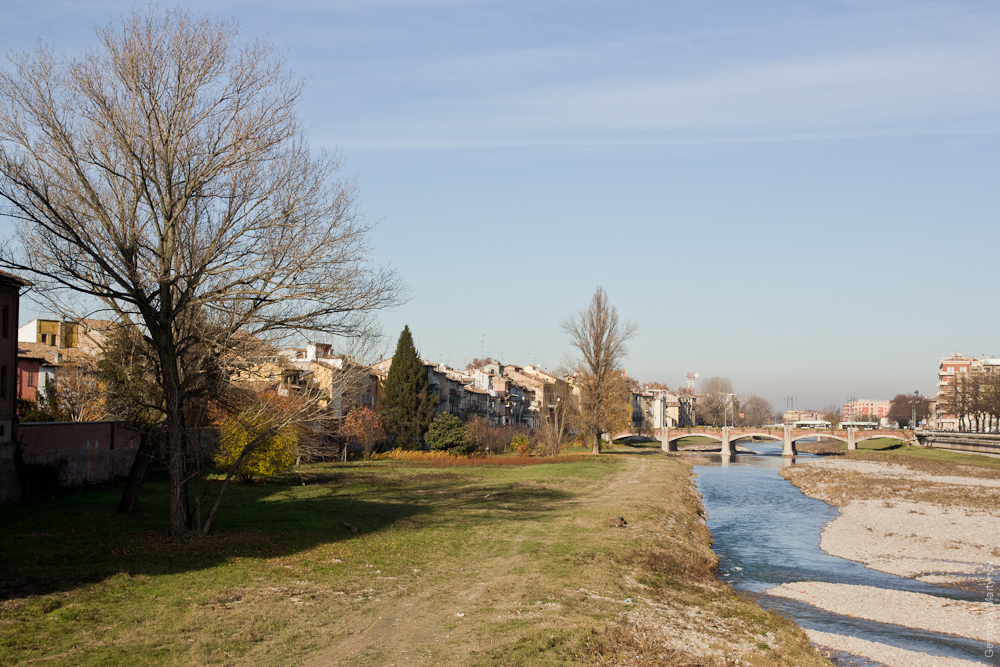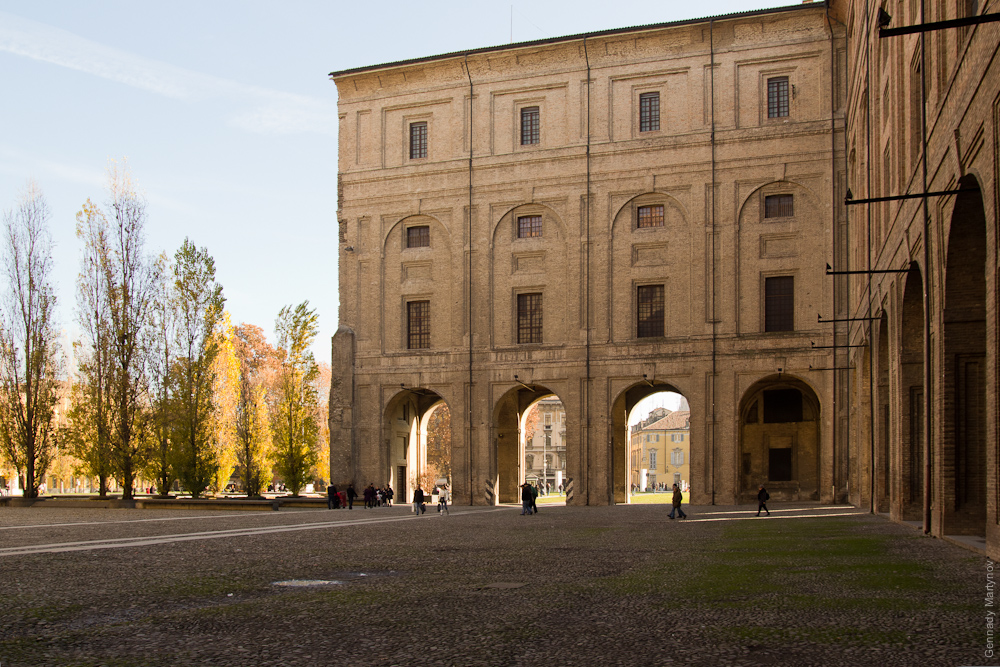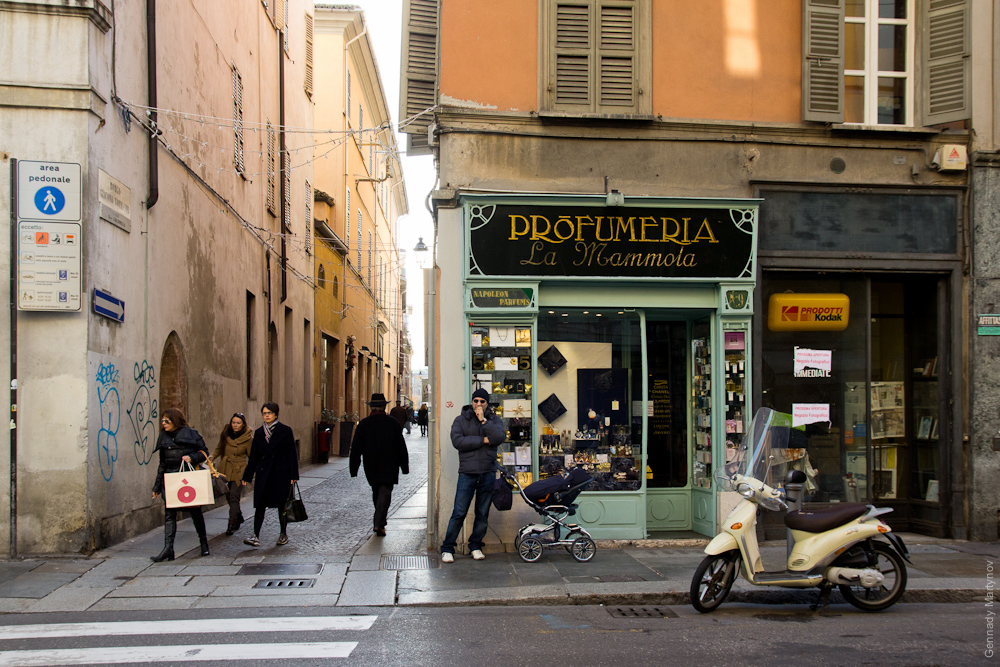 Houses on a river side remind Girona in Spain.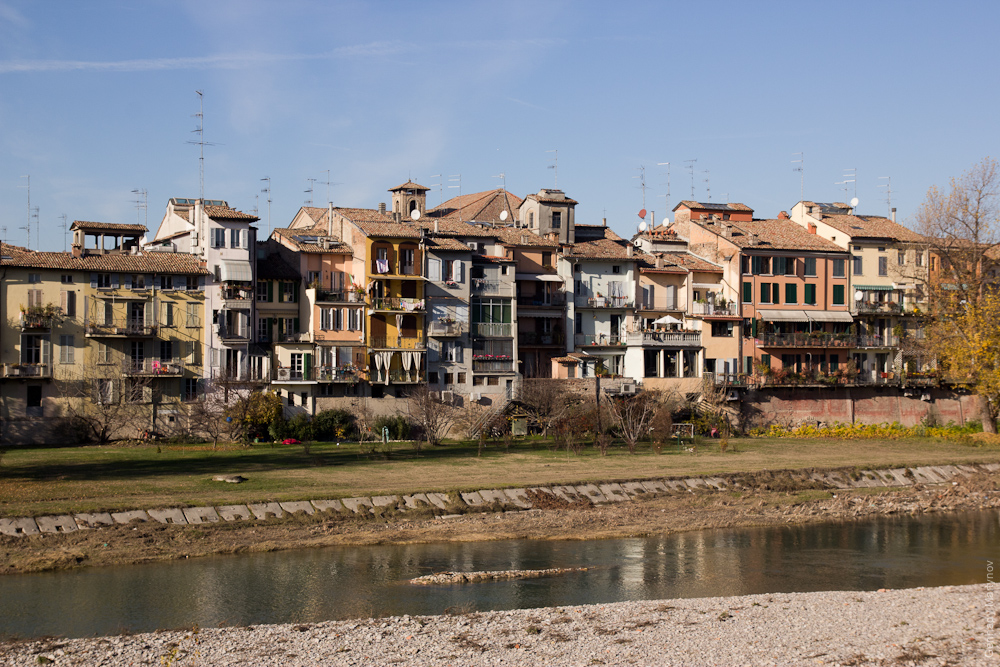 Florence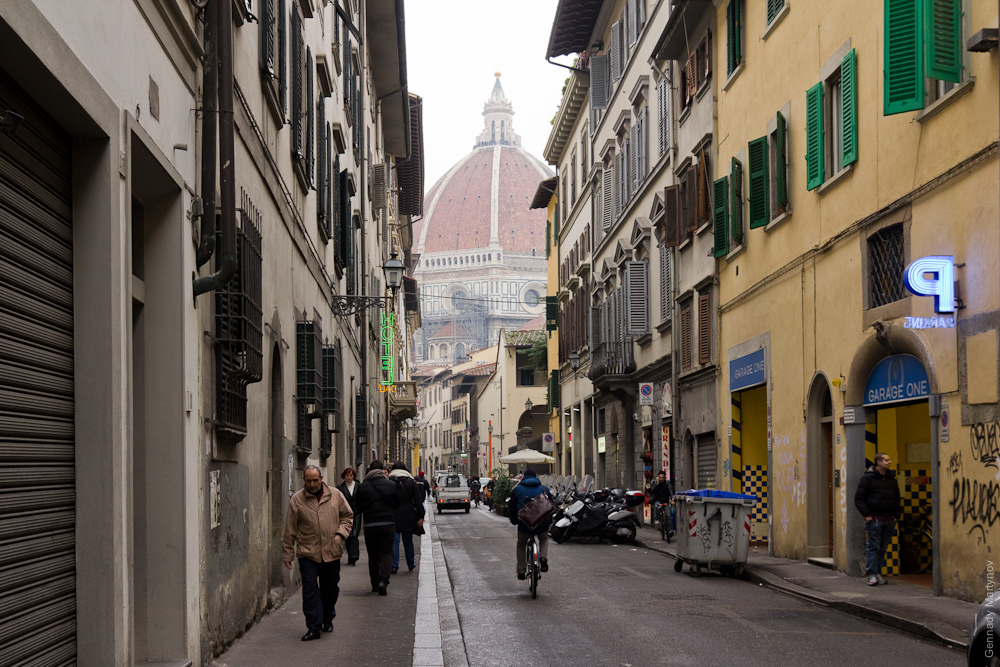 Cathedral is huge.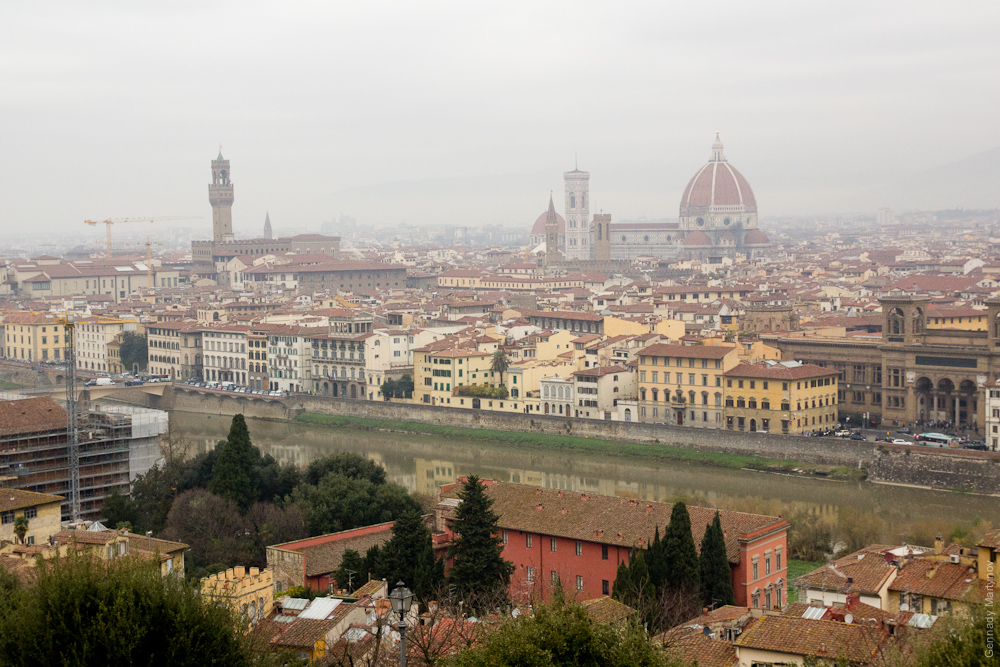 City centre.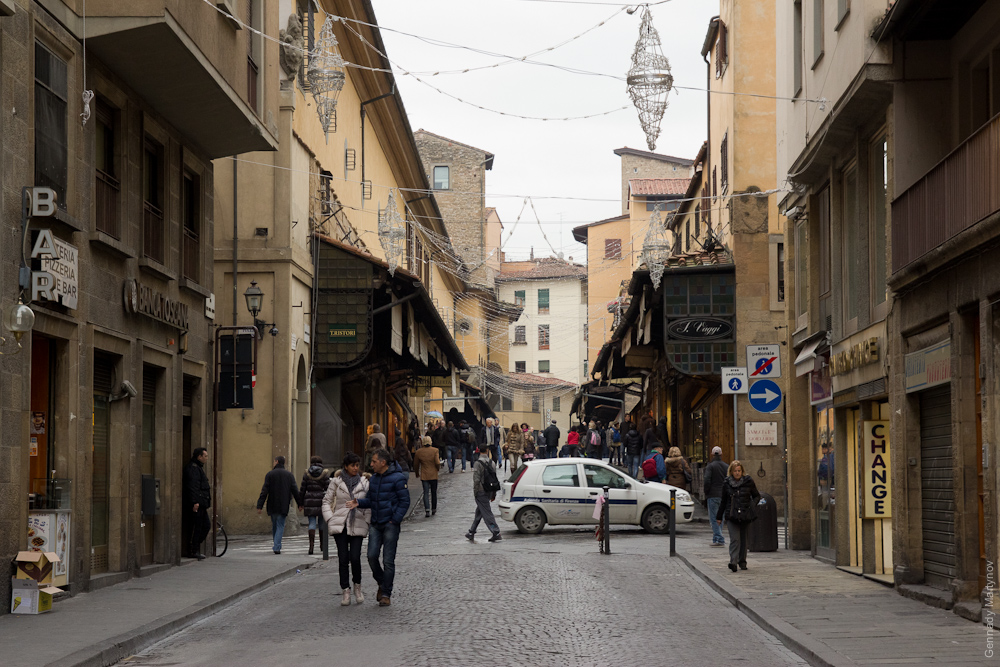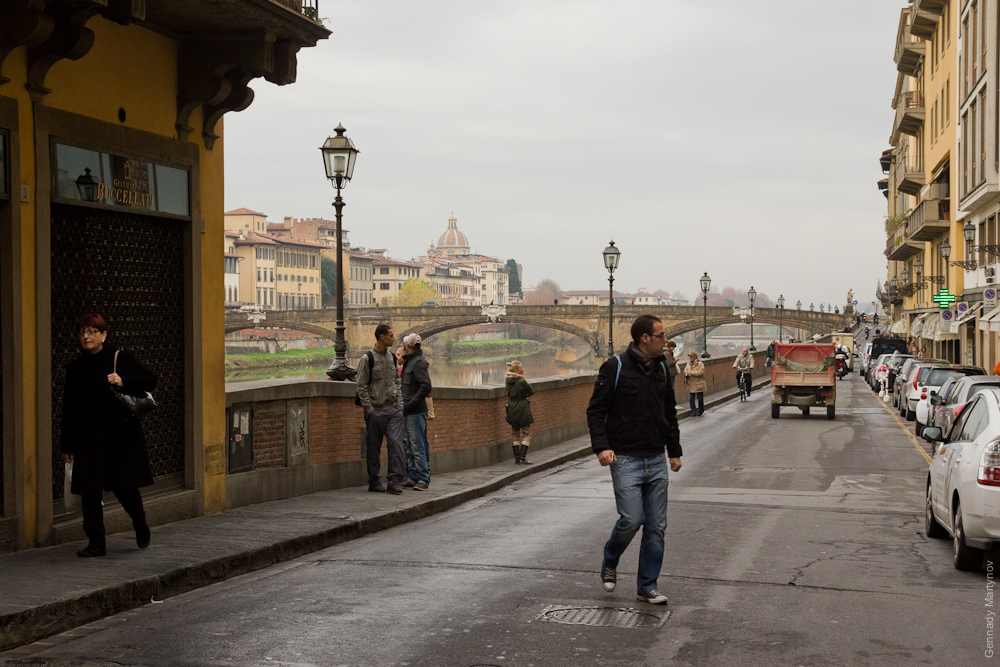 Posting prohibited.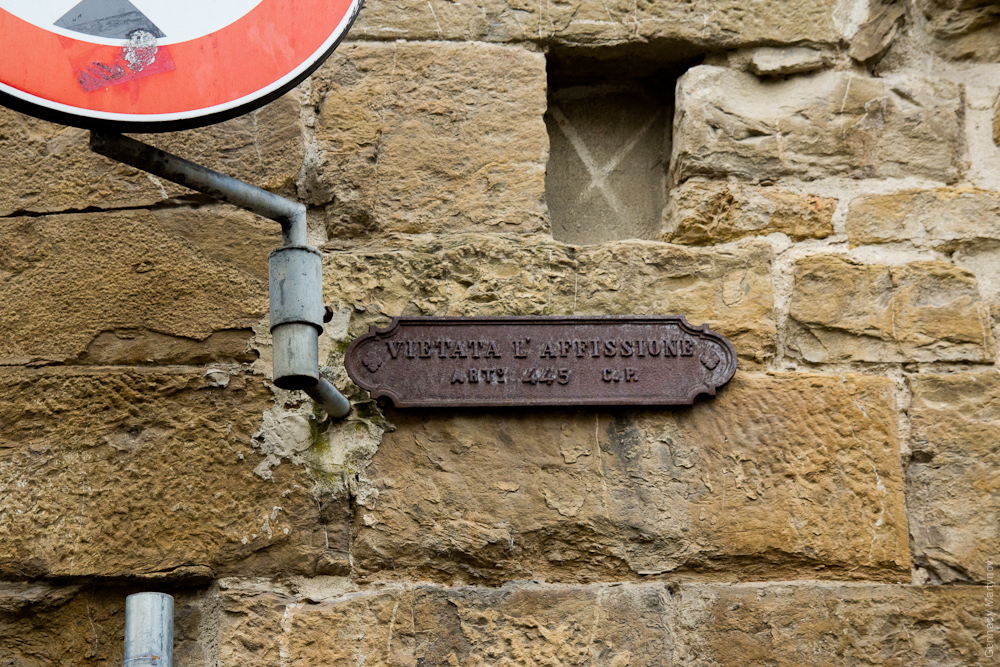 Trash bin.
Nice drainpipe.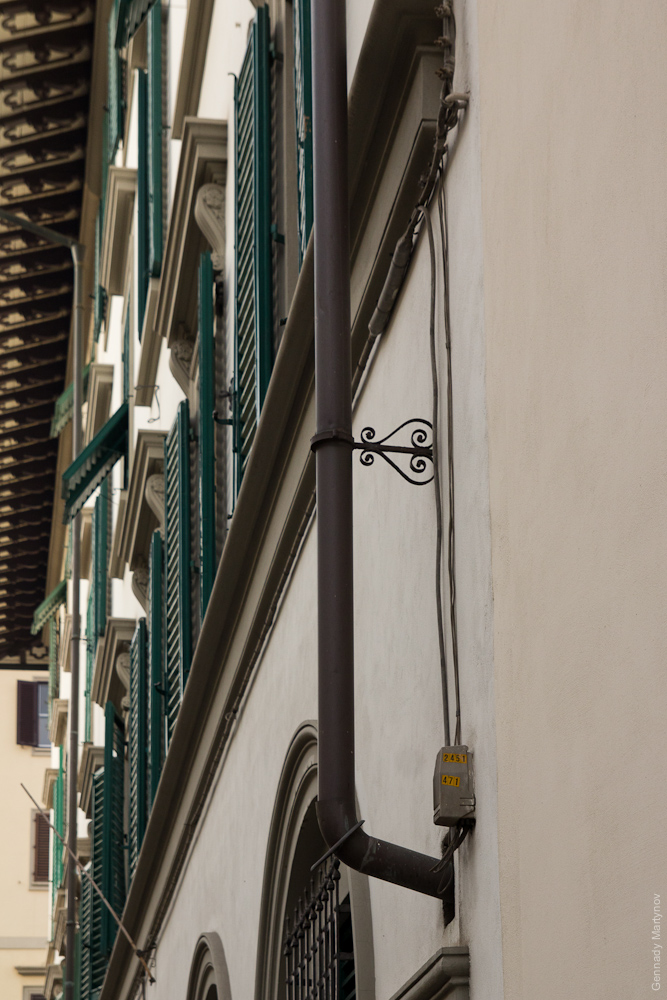 Typical Florence horse wall ring locked, and left as decoration.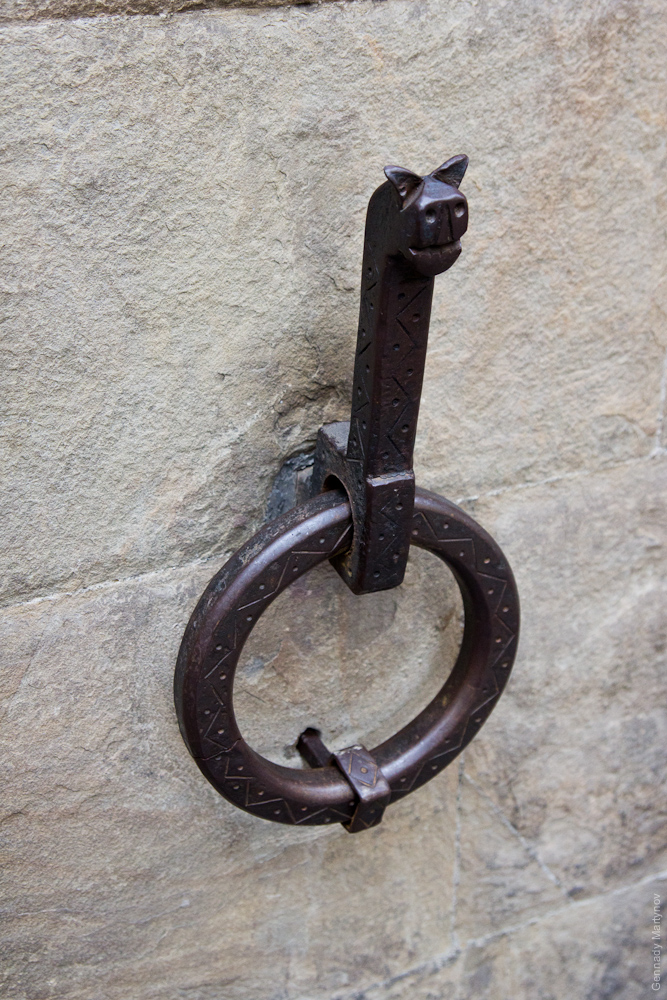 On the streets special kind of public minibuses operate. Like a normal one only cut half.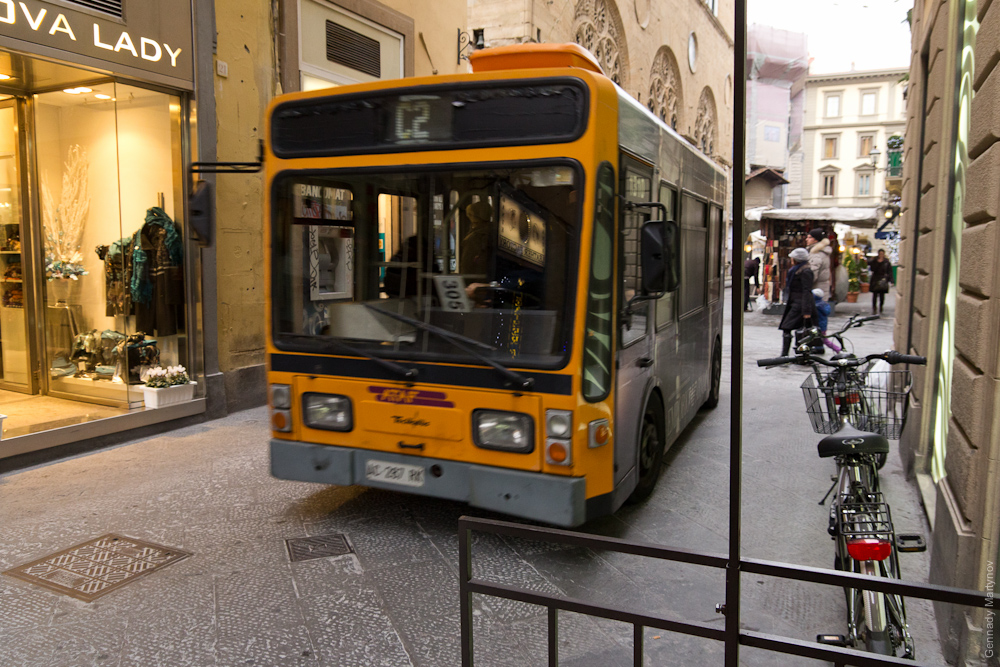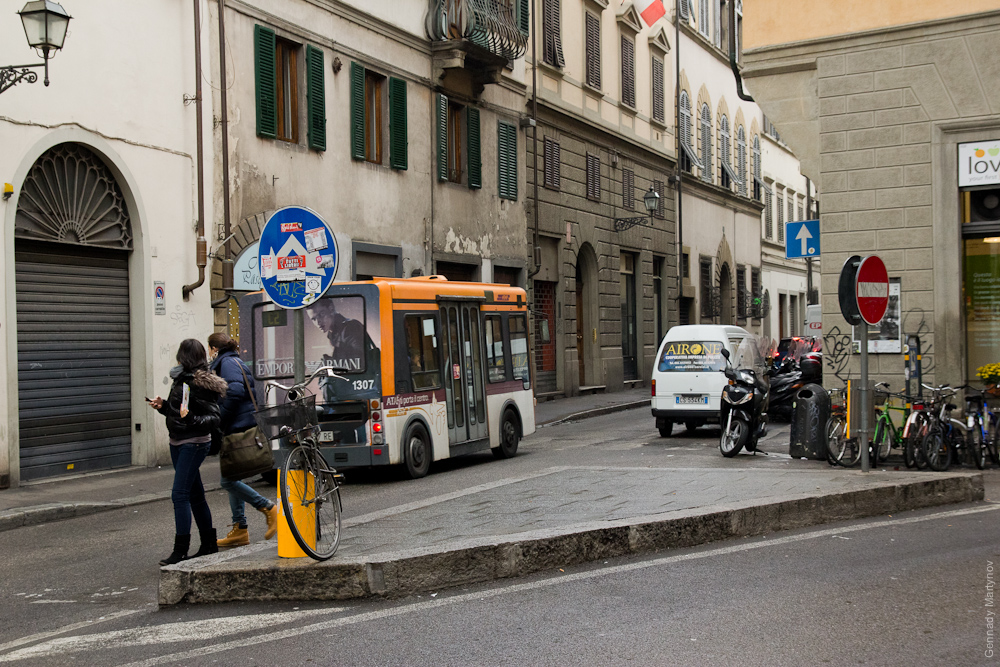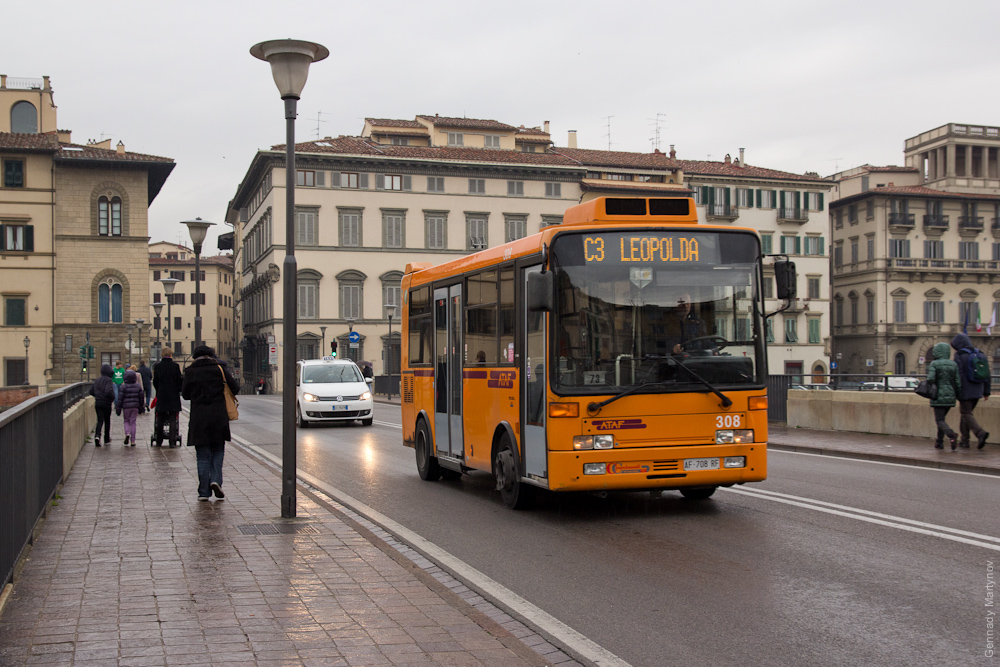 Many customized street signs.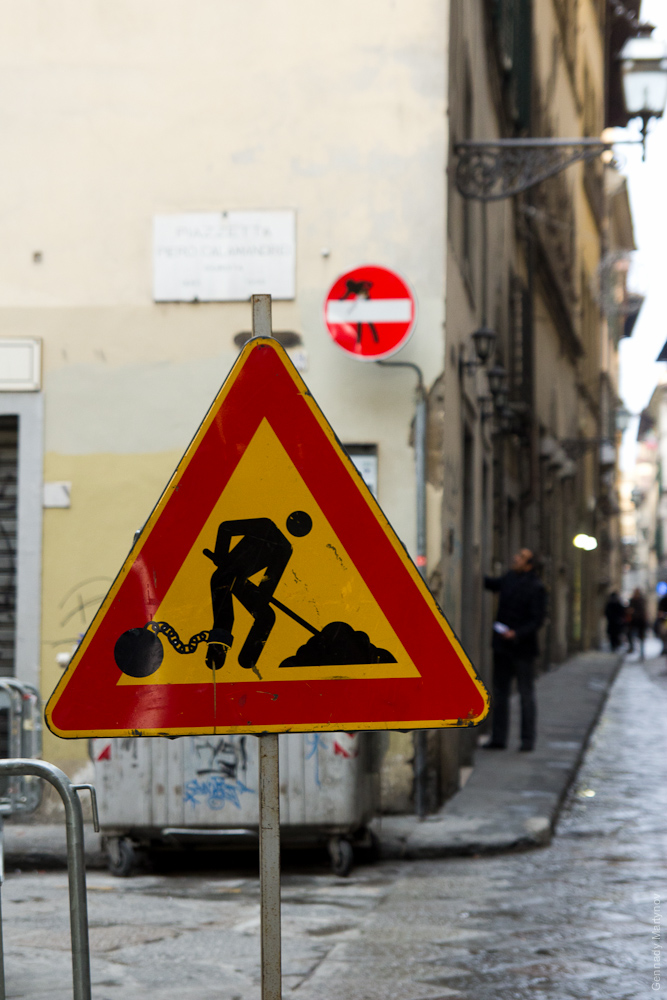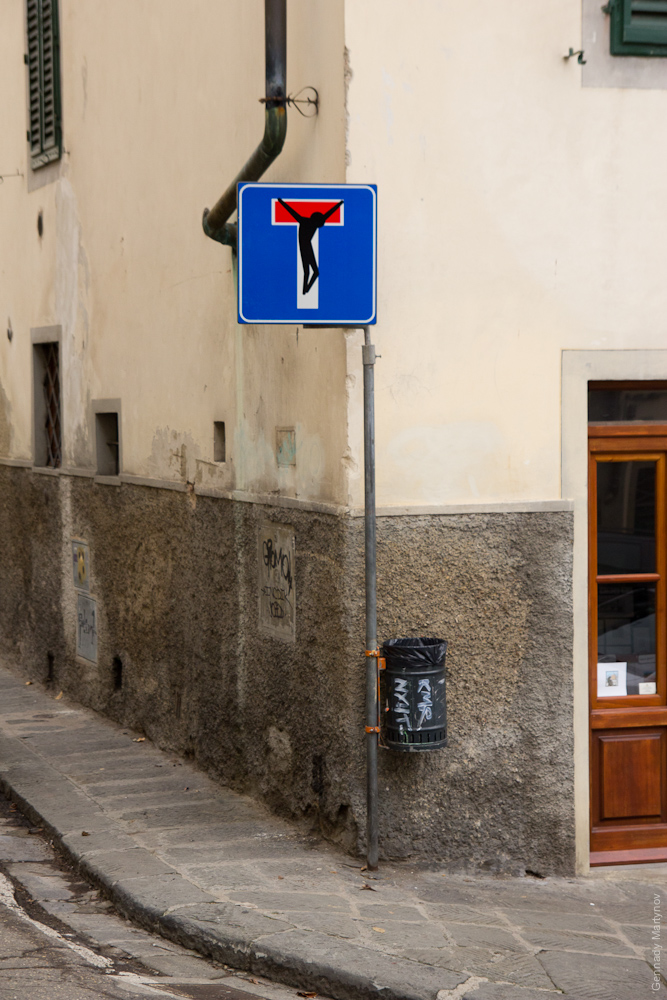 Workshop.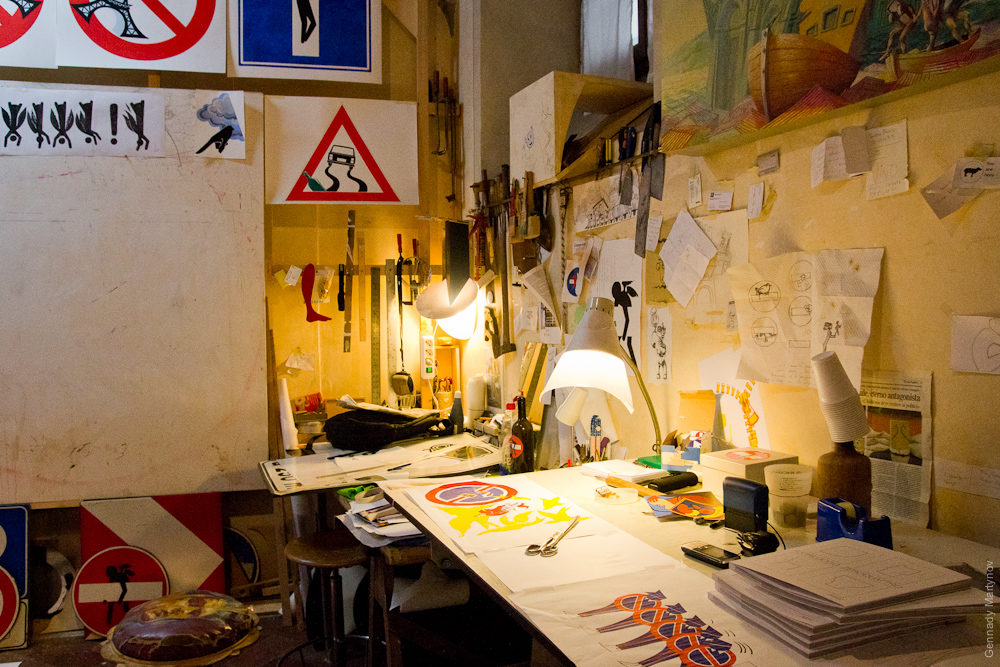 Some vehicle.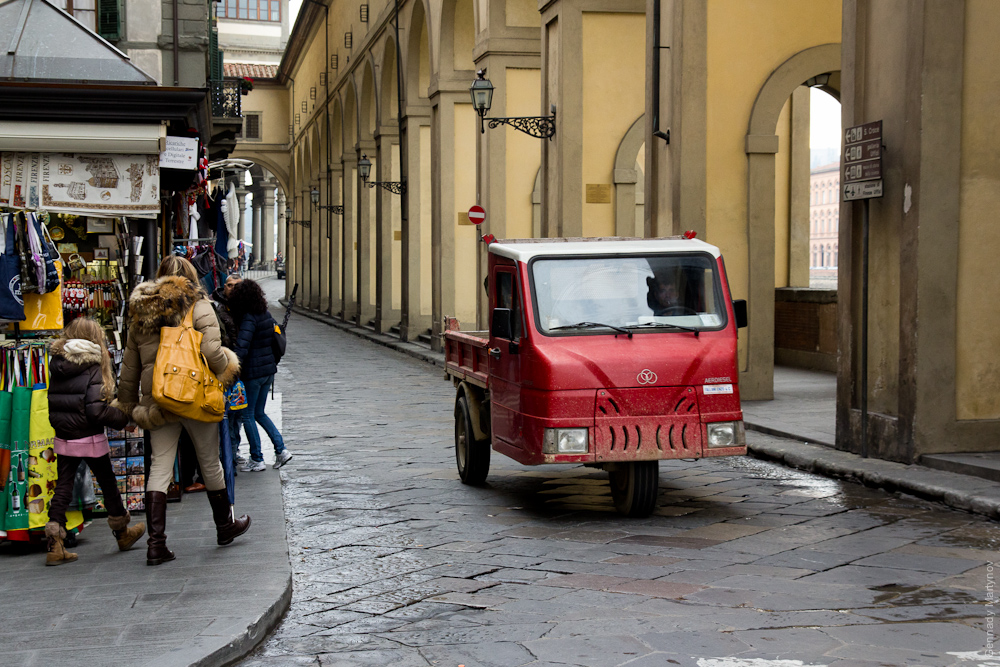 Garbage truck.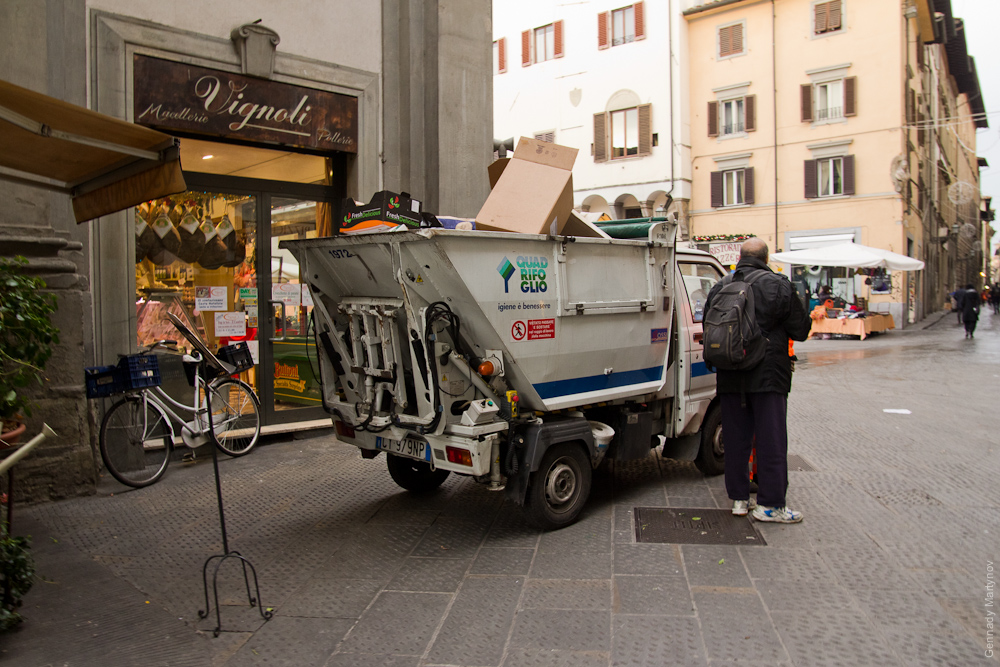 Chritmas decorations.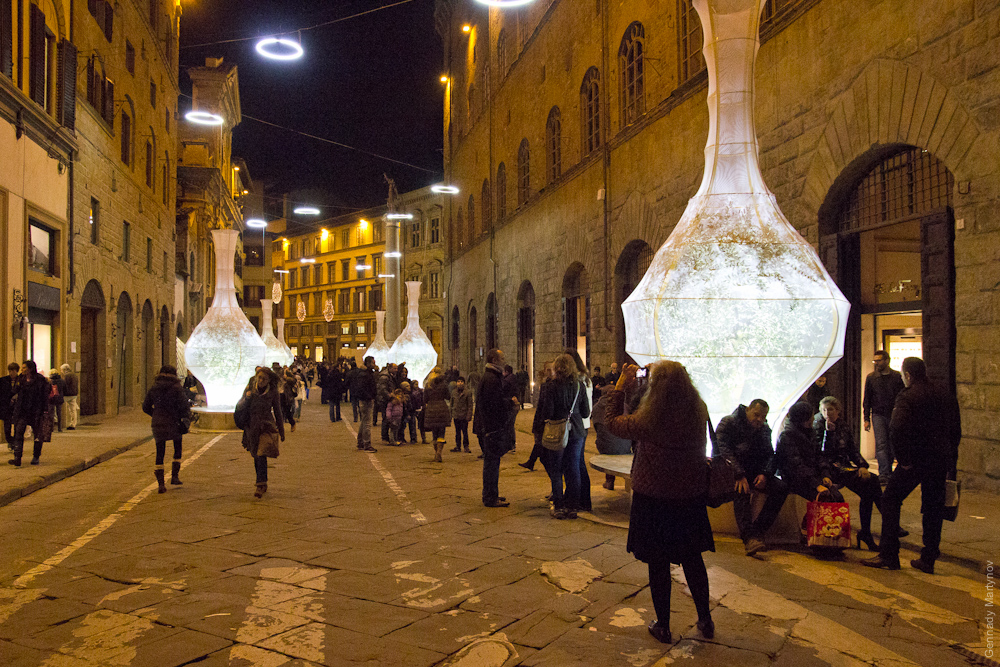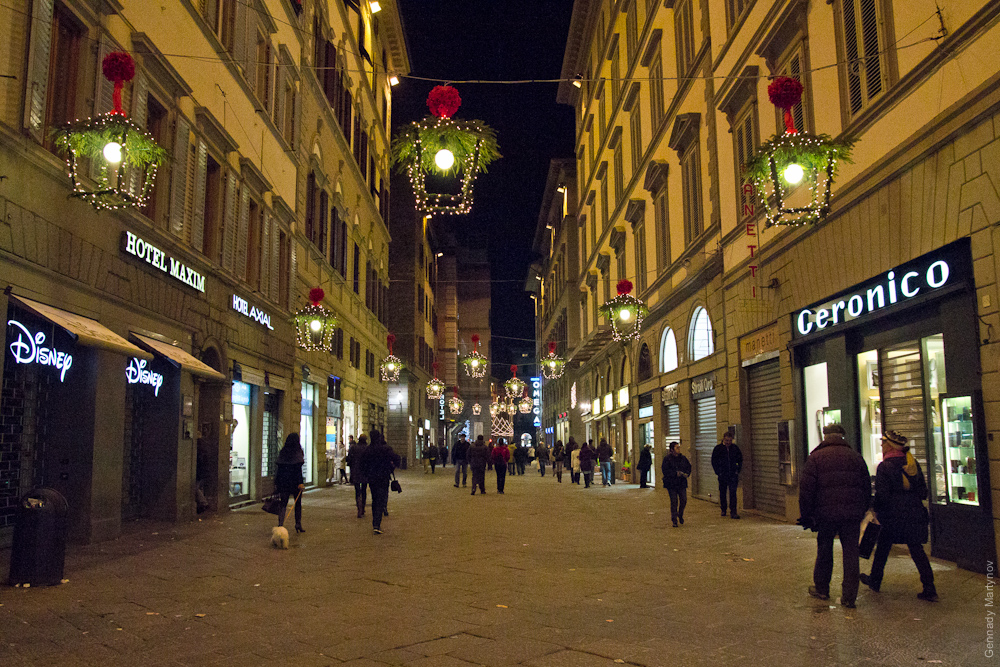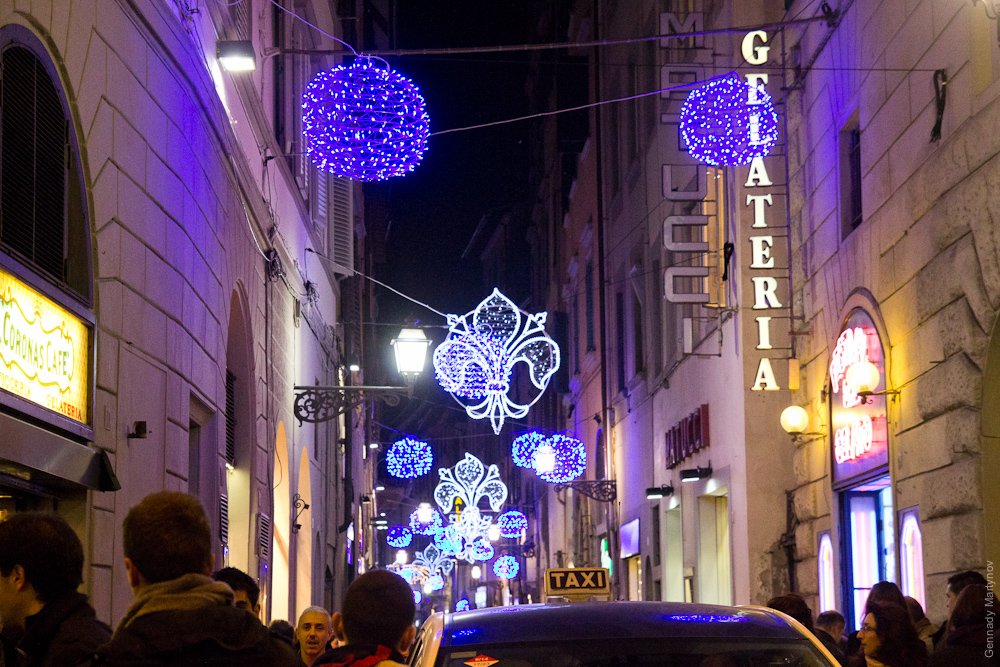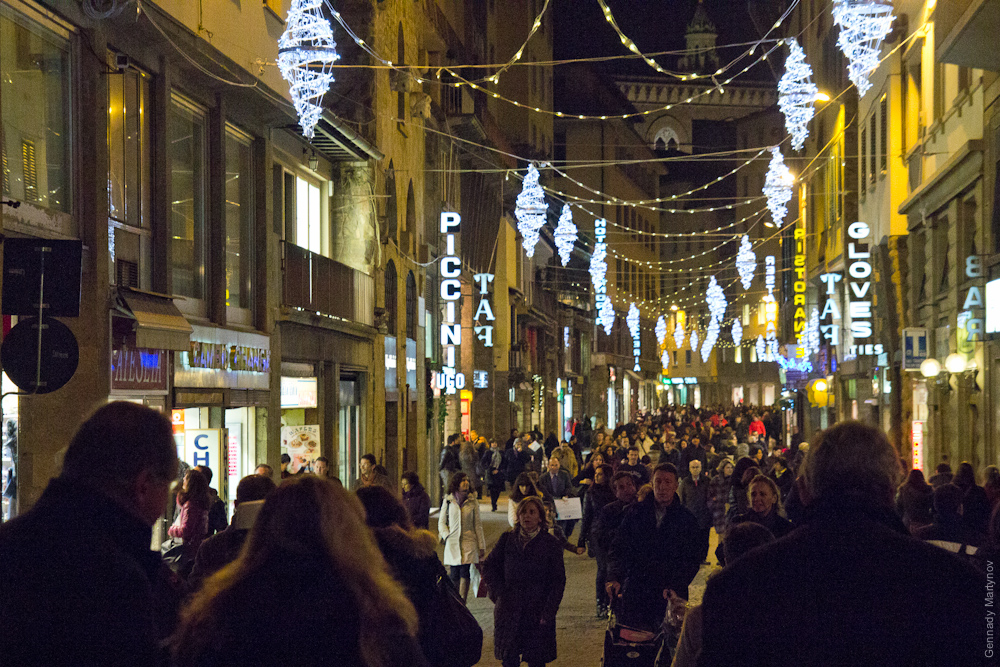 Street artists.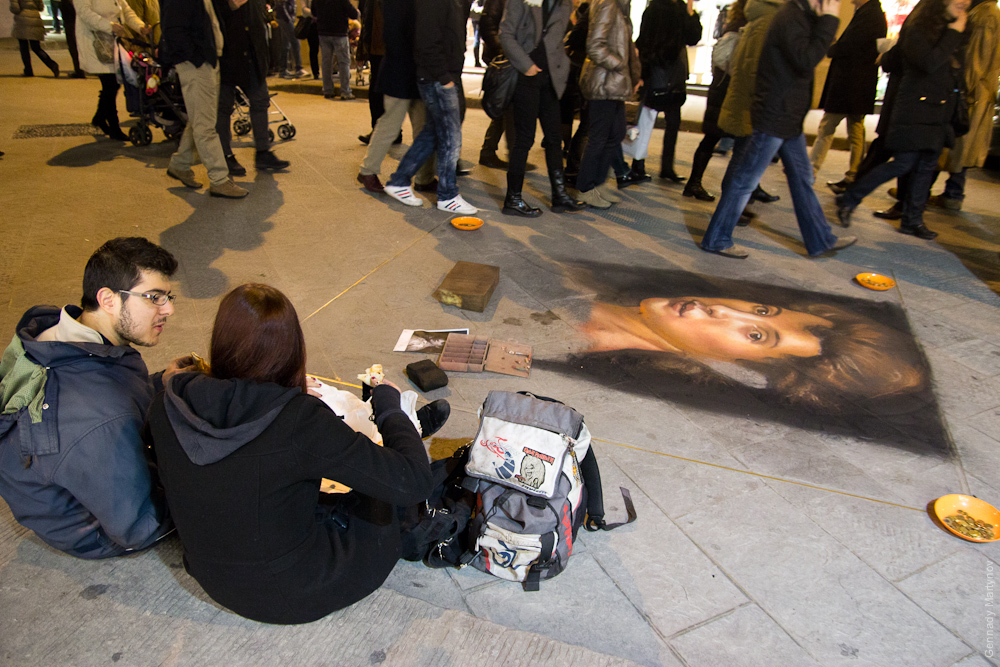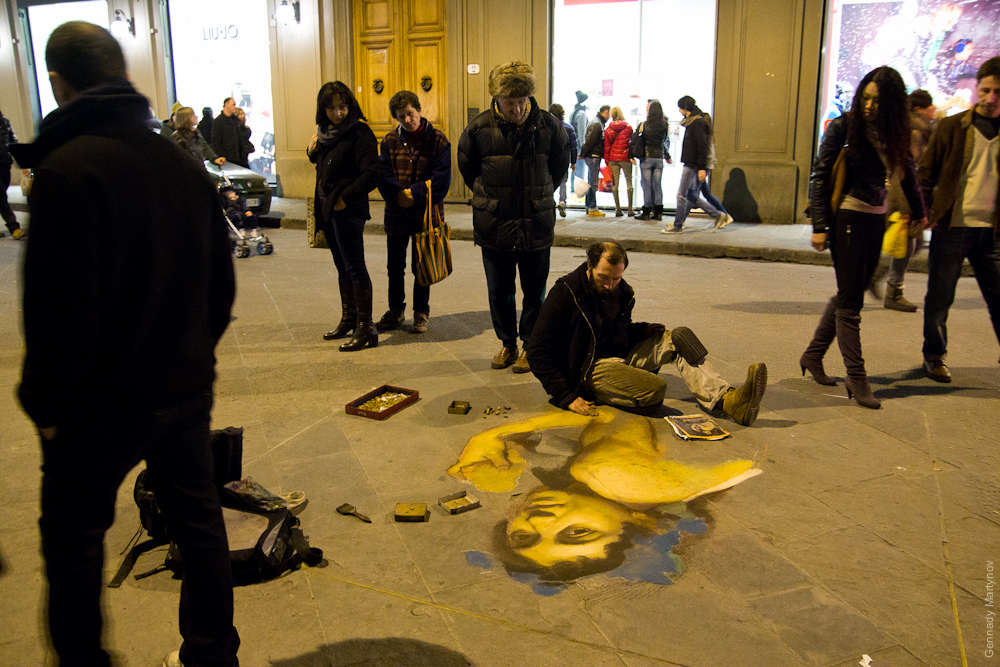 Pasta angels.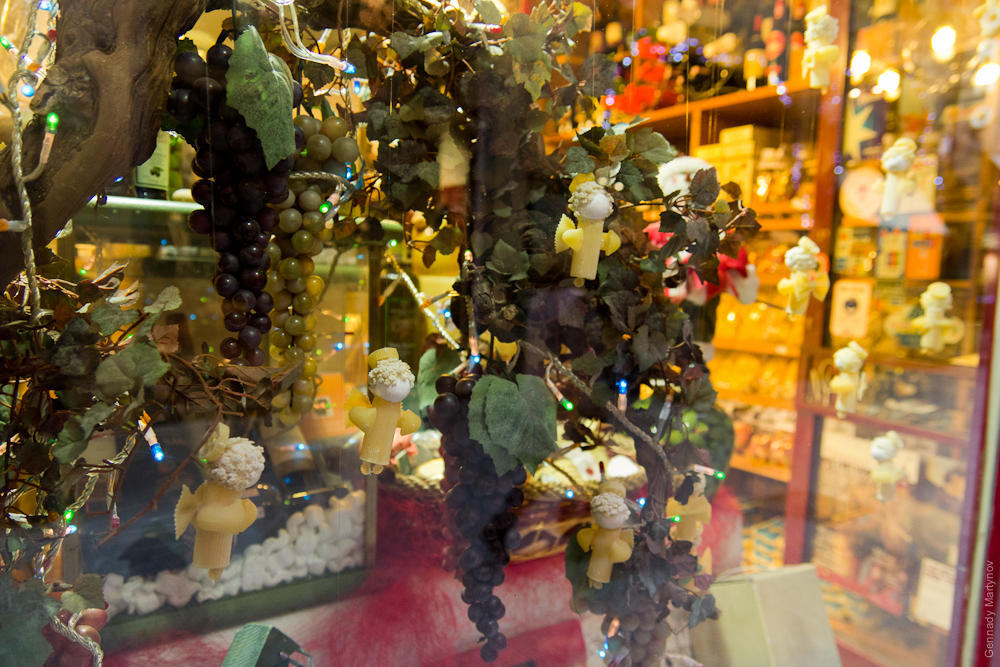 Fir-trees.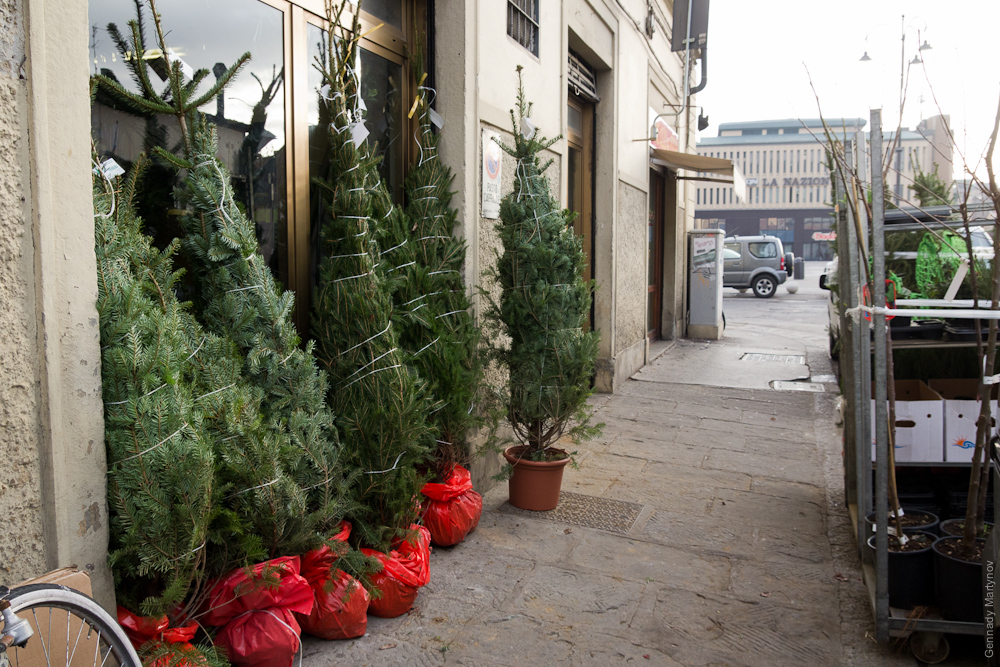 Street market.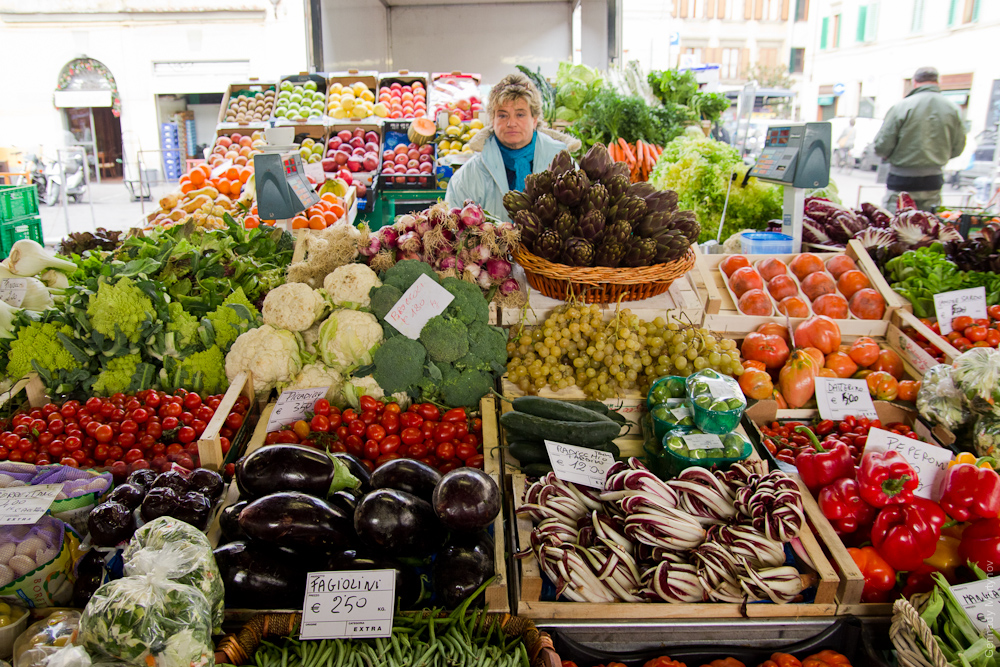 Meat shop.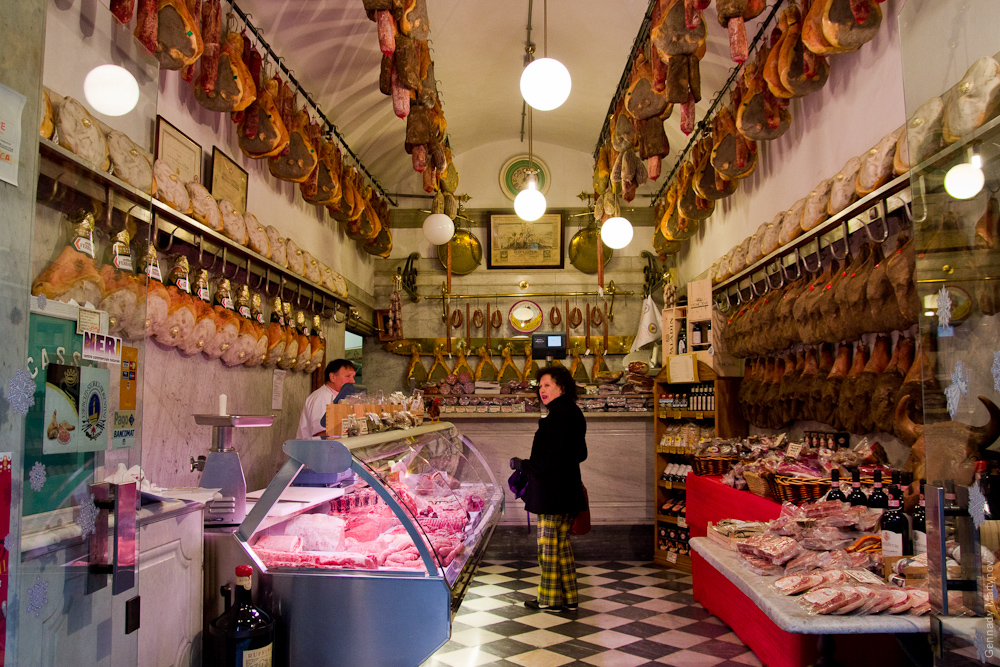 Leather market.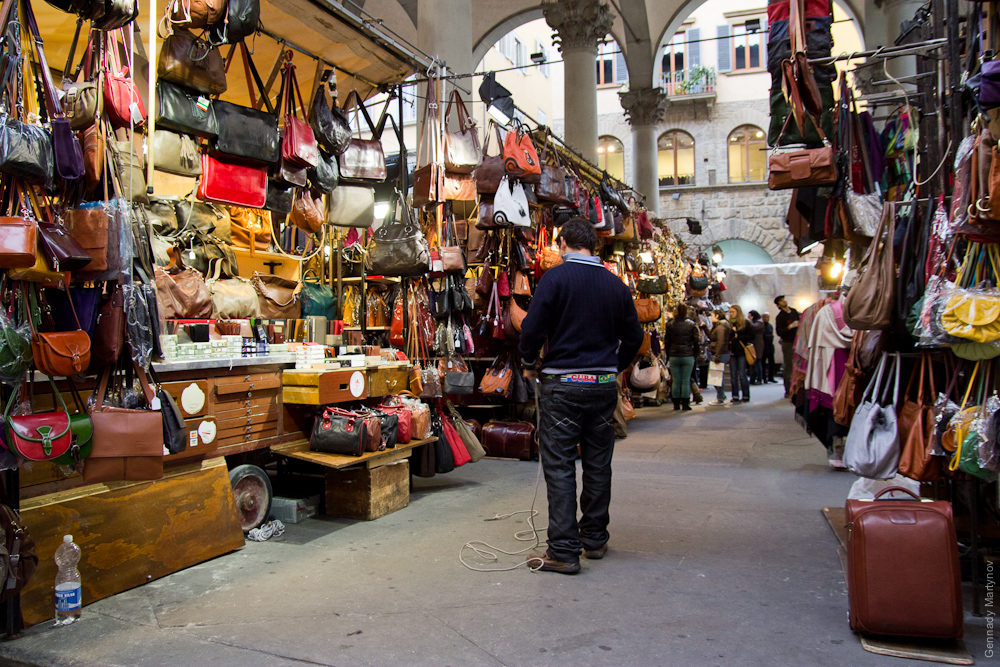 Antique shop.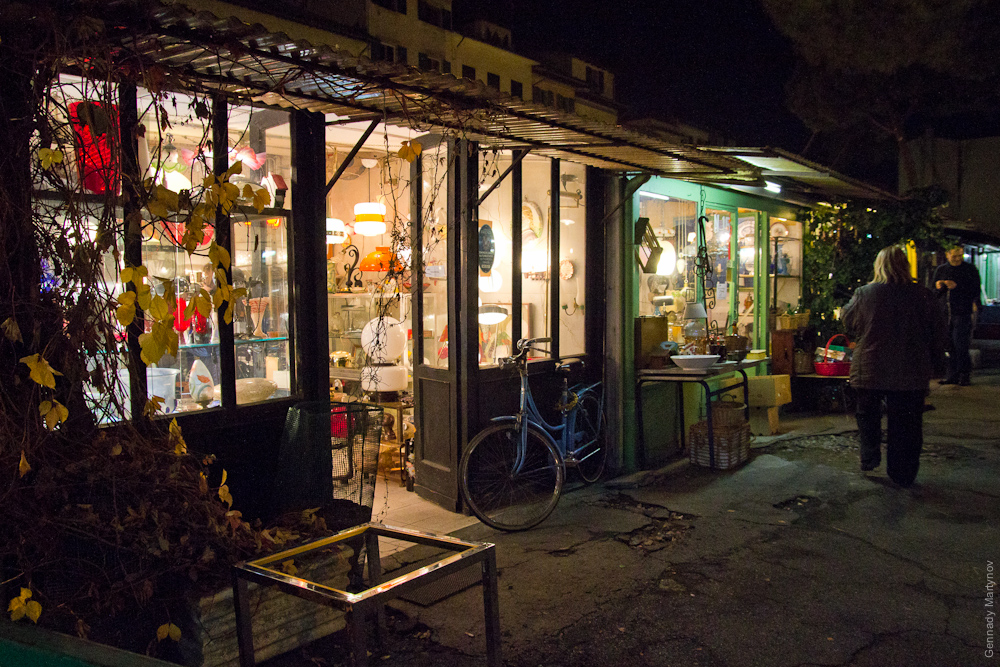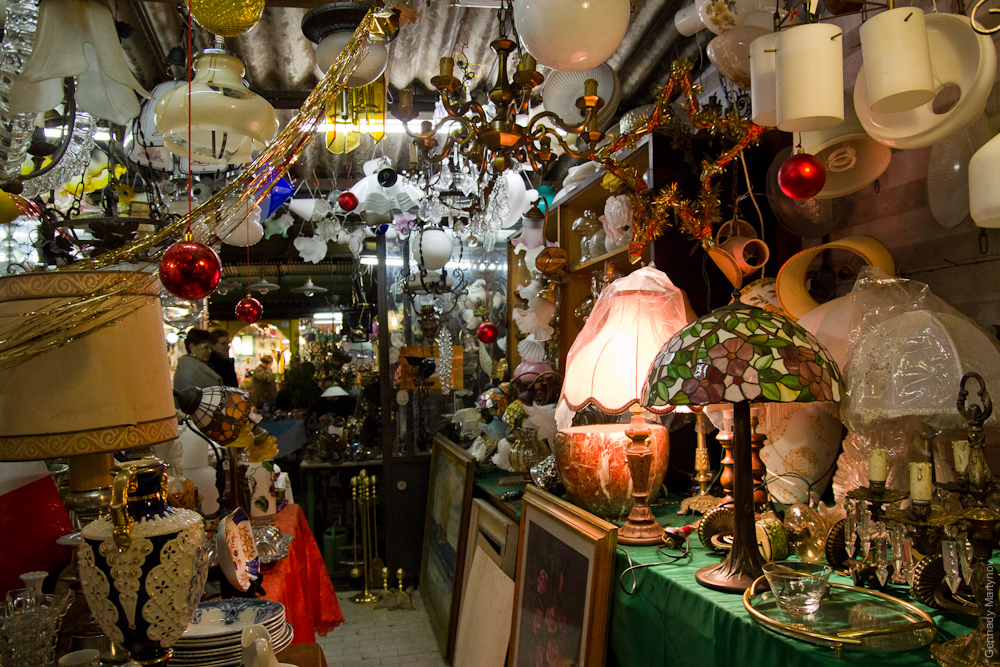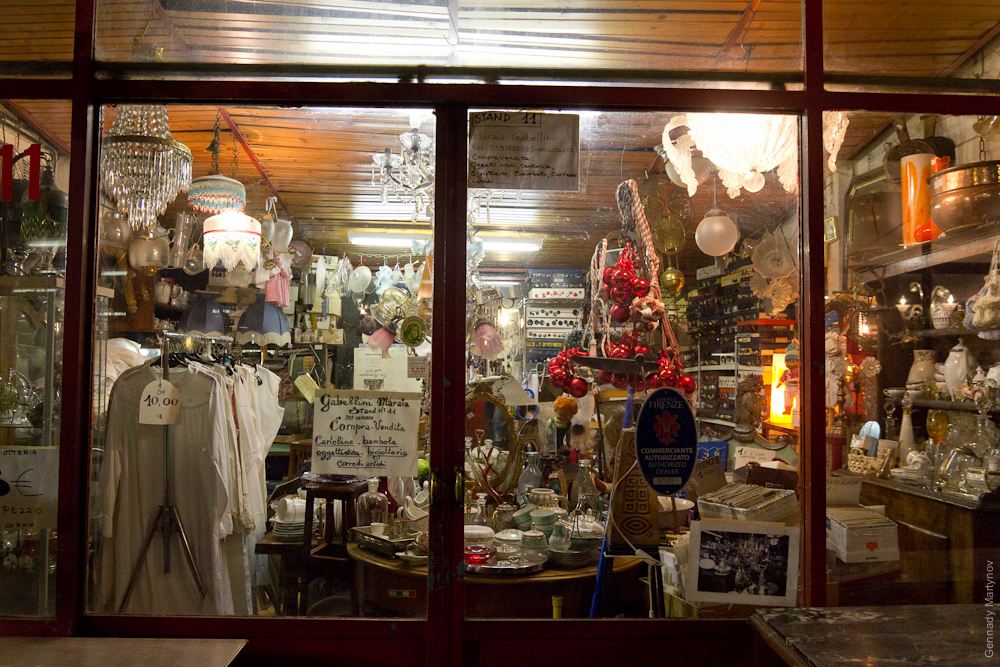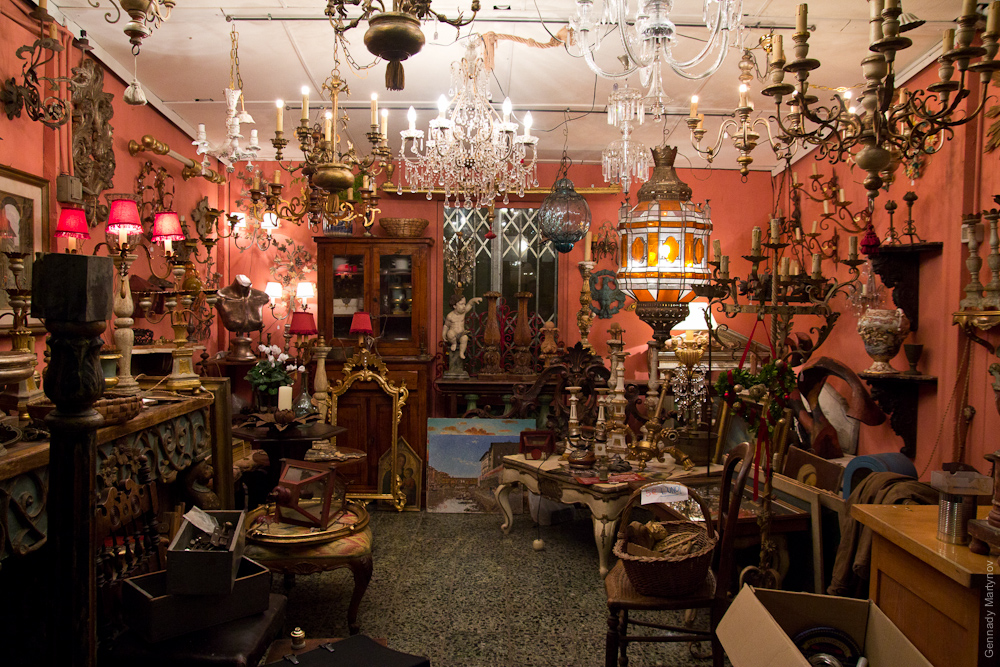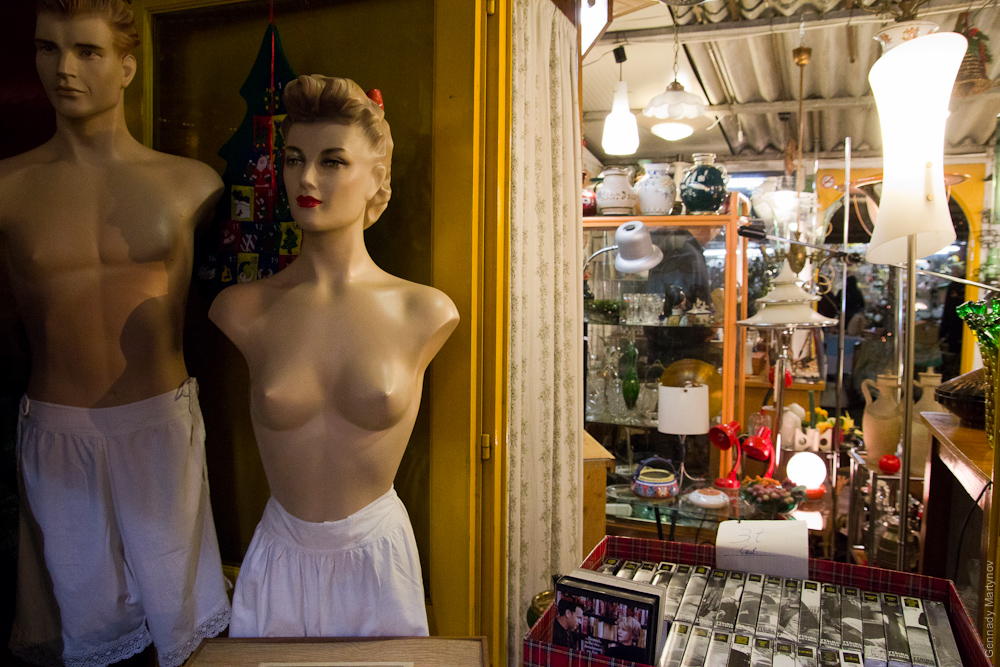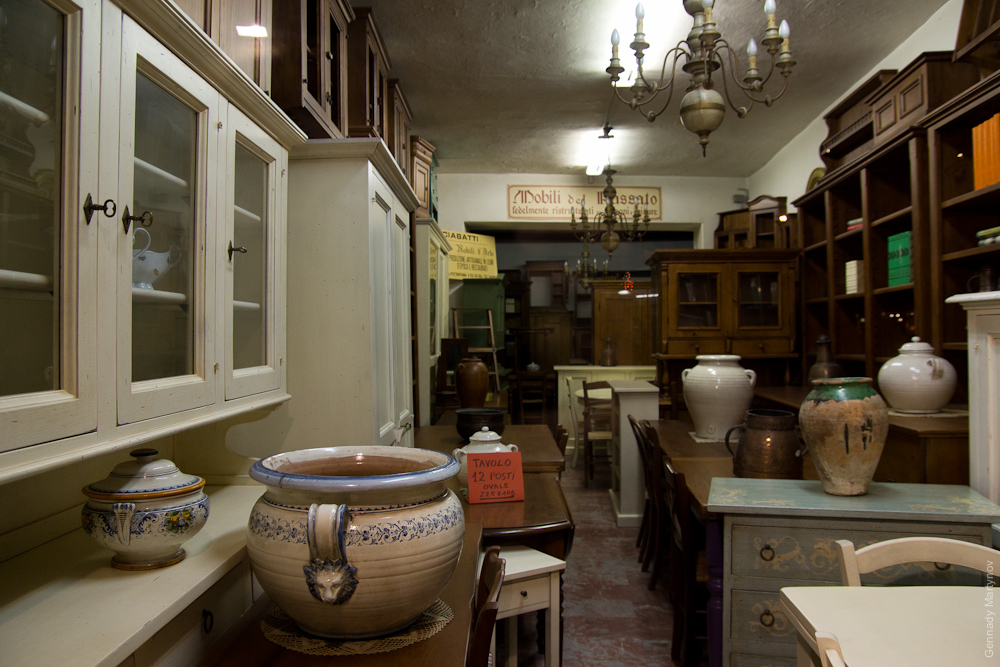 Pisa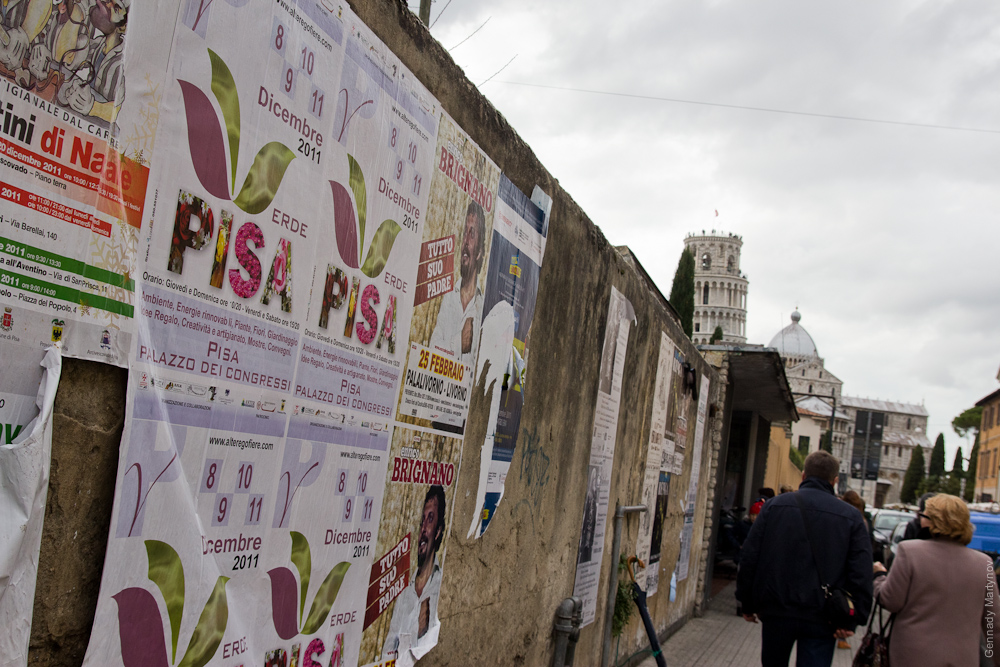 Certain views remind Saint Petersburg.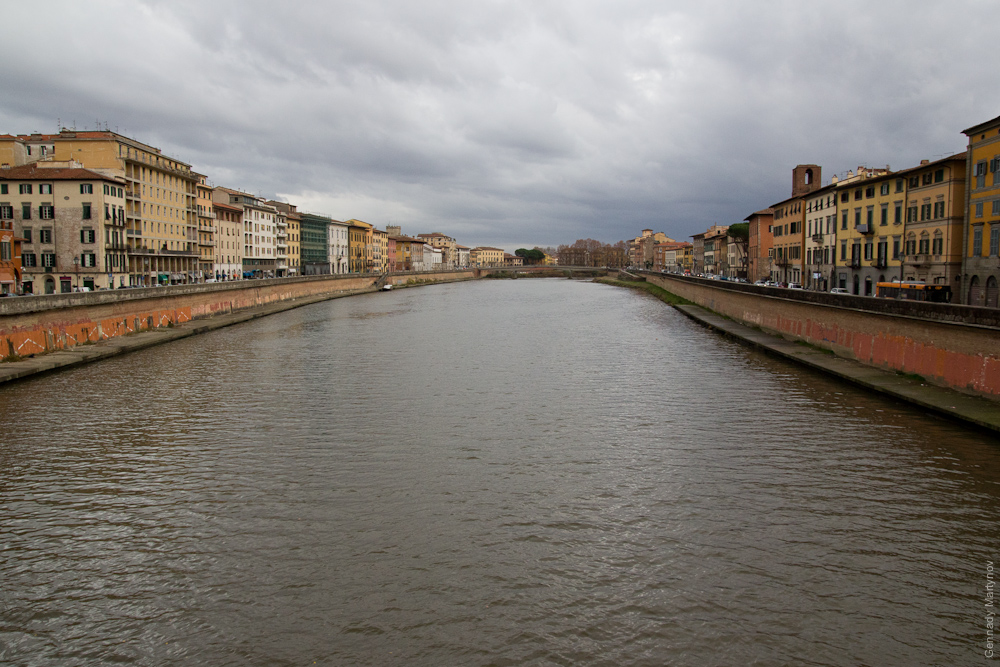 Works on the road in progress.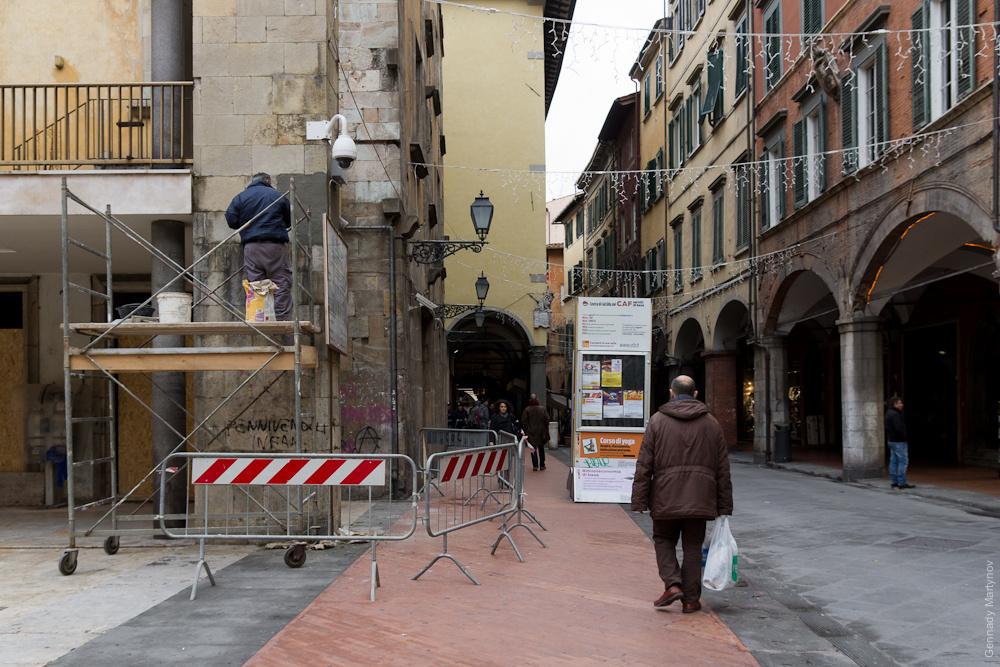 Curtains.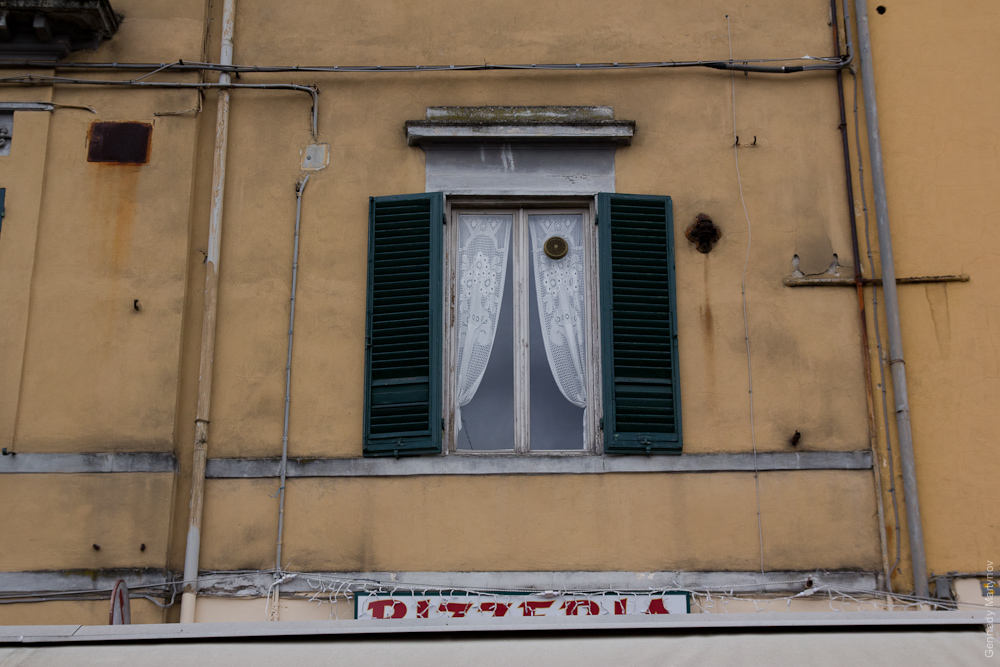 Free city wireless network logo with a tower.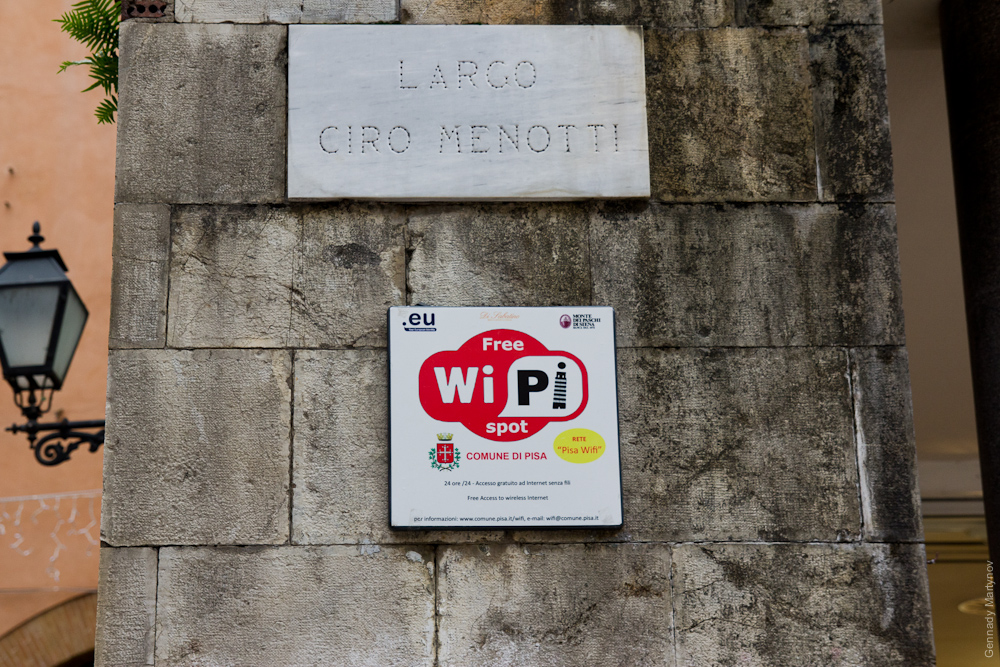 Trash bin.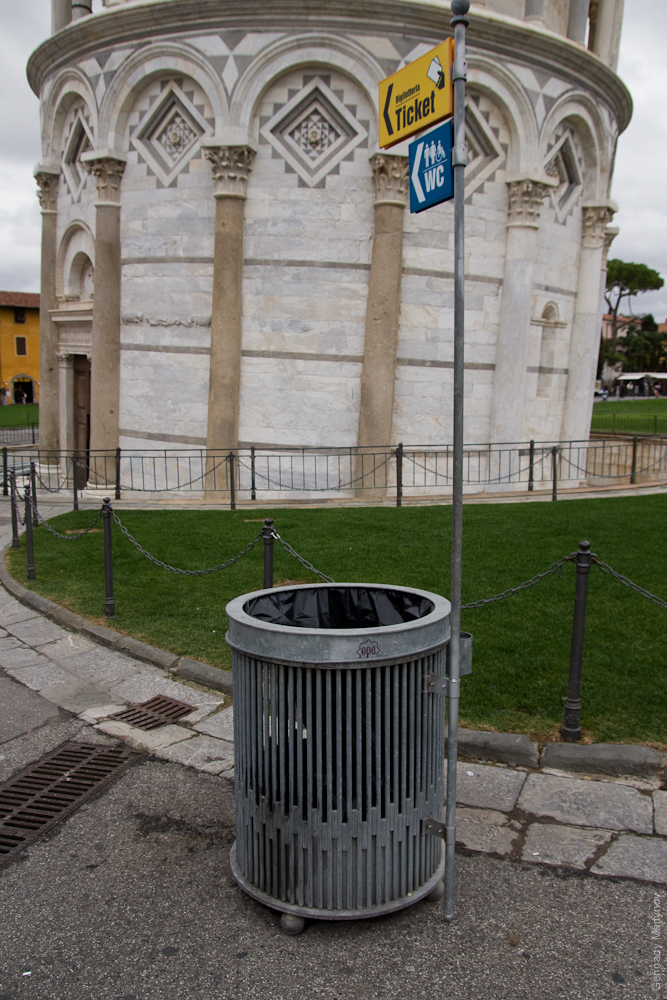 The tower is still leaning. Actually, to see the tower can be the only reason to visit Pisa.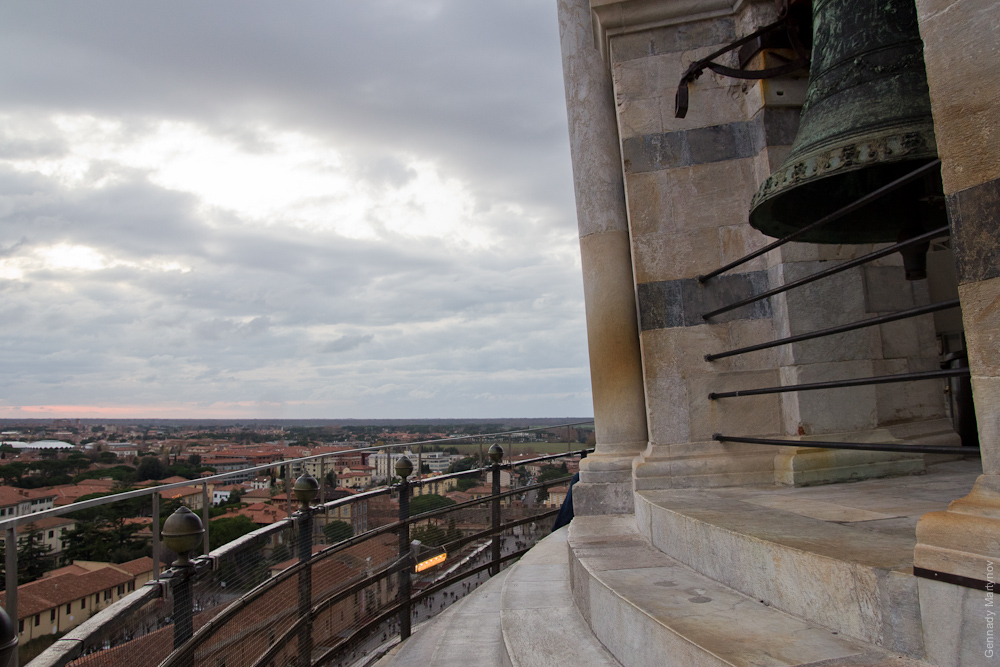 The rest of the city doesn't worth to spent more than few hours.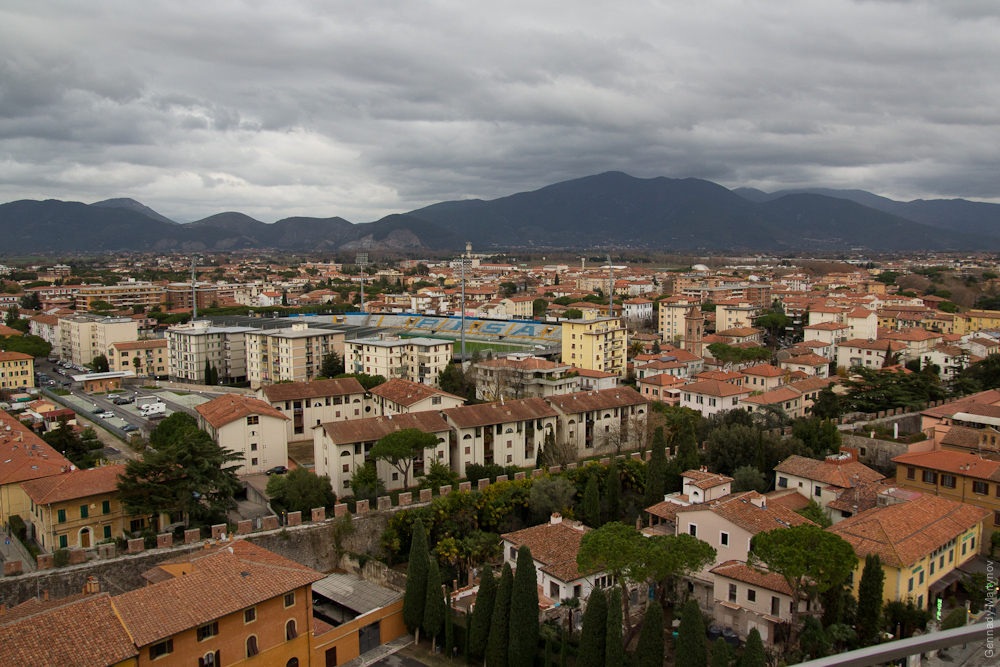 Anemometer on the top.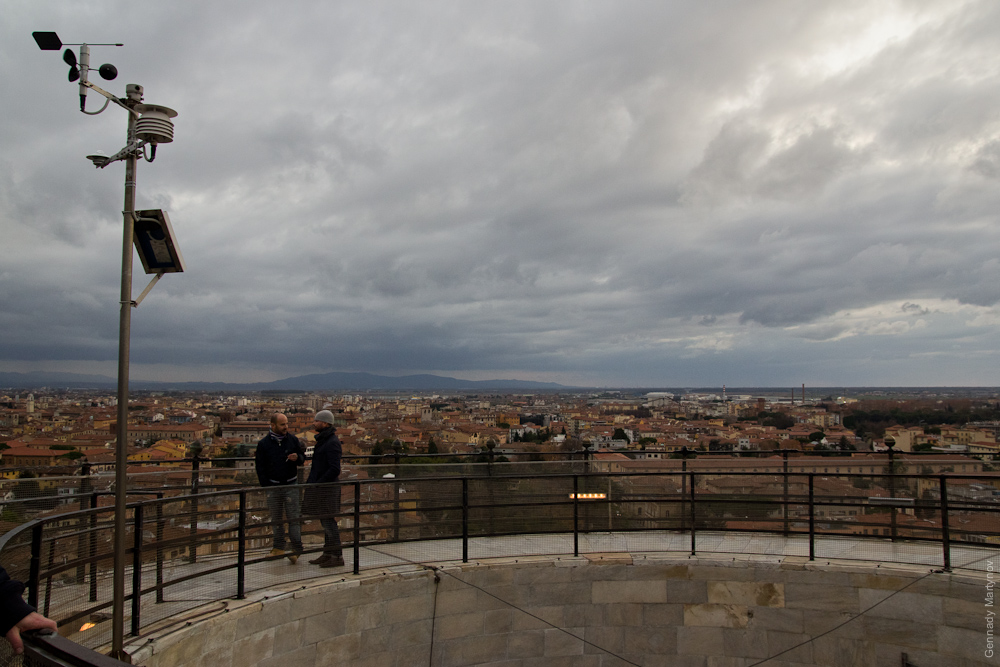 Stairs.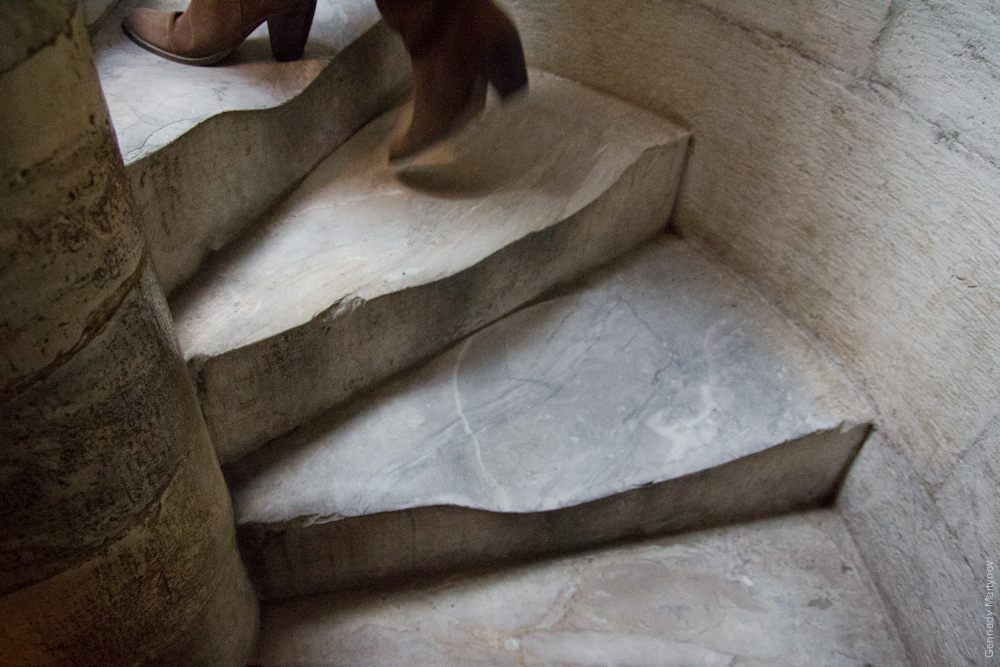 In Pisa center really surprises an open and green area around the cathedral.