On a railway cross on the way stopped right behind a fuel truck. Waiting time was spend to think about an explosion could happen if a fuel truck would crash a train. Little chance to run away. Fortunately, railway crosses are getting upgraded recently with new automatic barriers.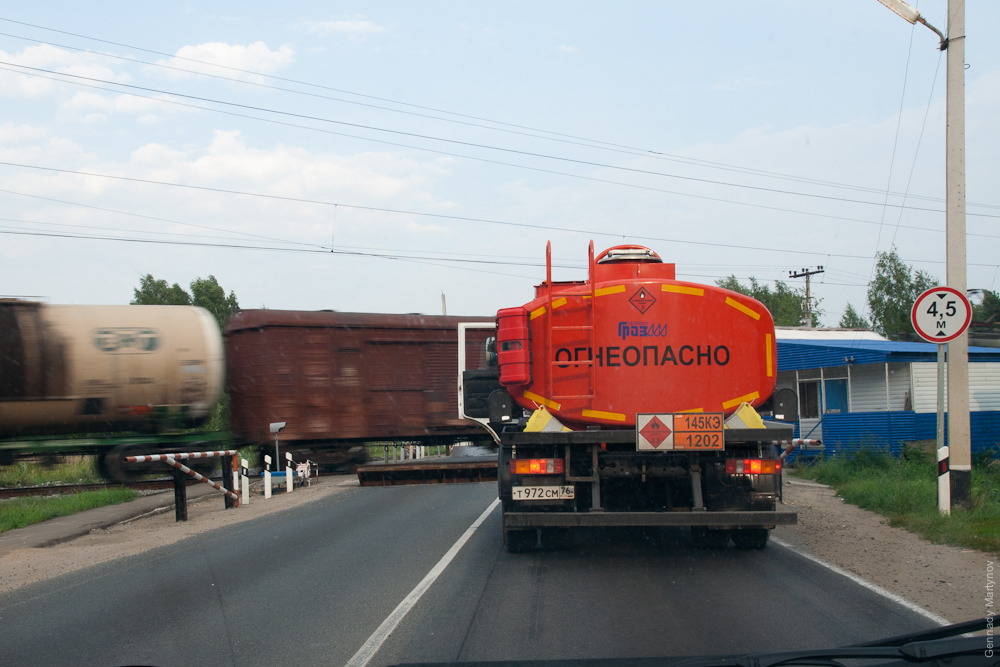 Yaroslavl is in a dangerous closeness from Moscow. The capital brings here all bad modern features like tasteless architecture and meaningless constructions.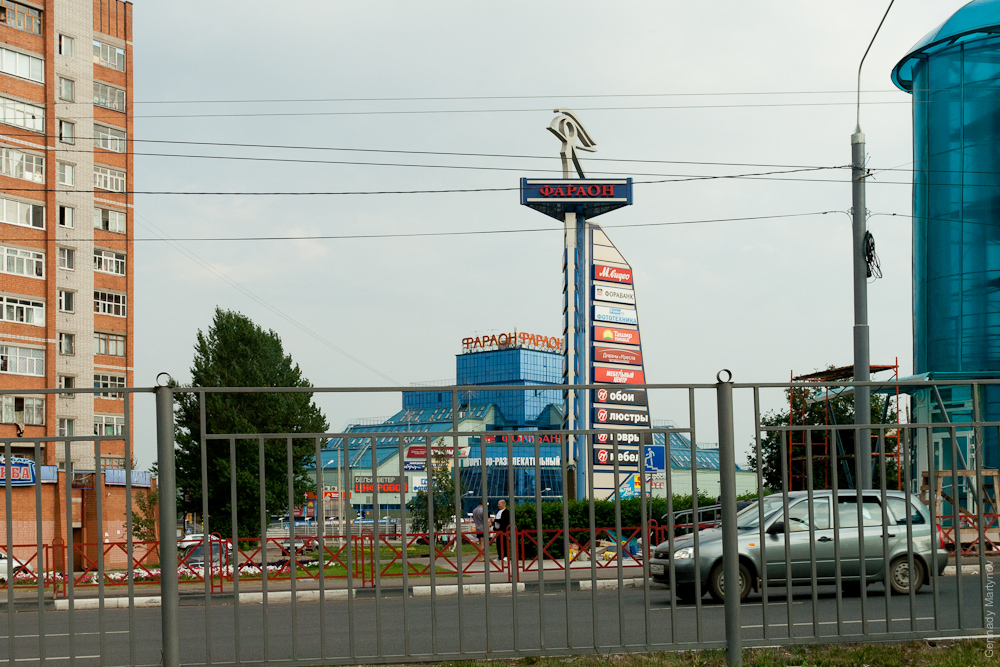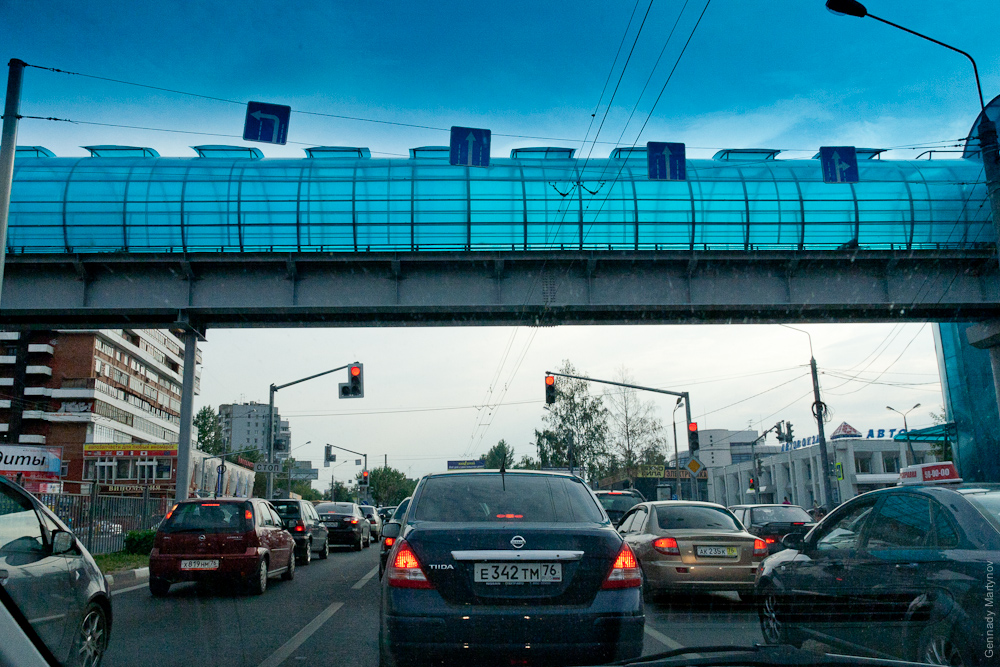 New planetarium.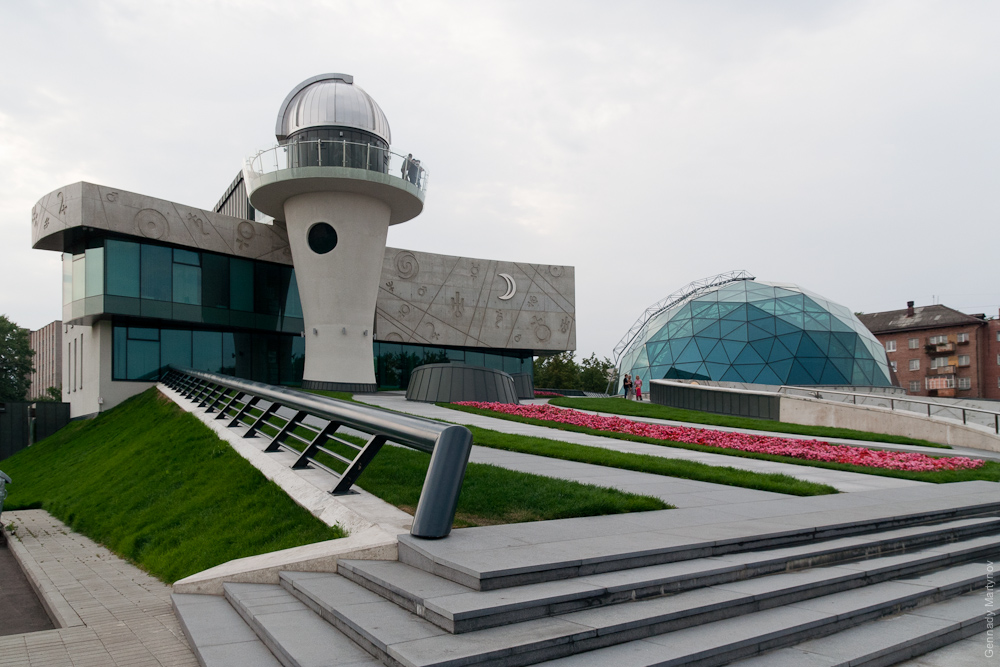 Kremlin and an advert screen.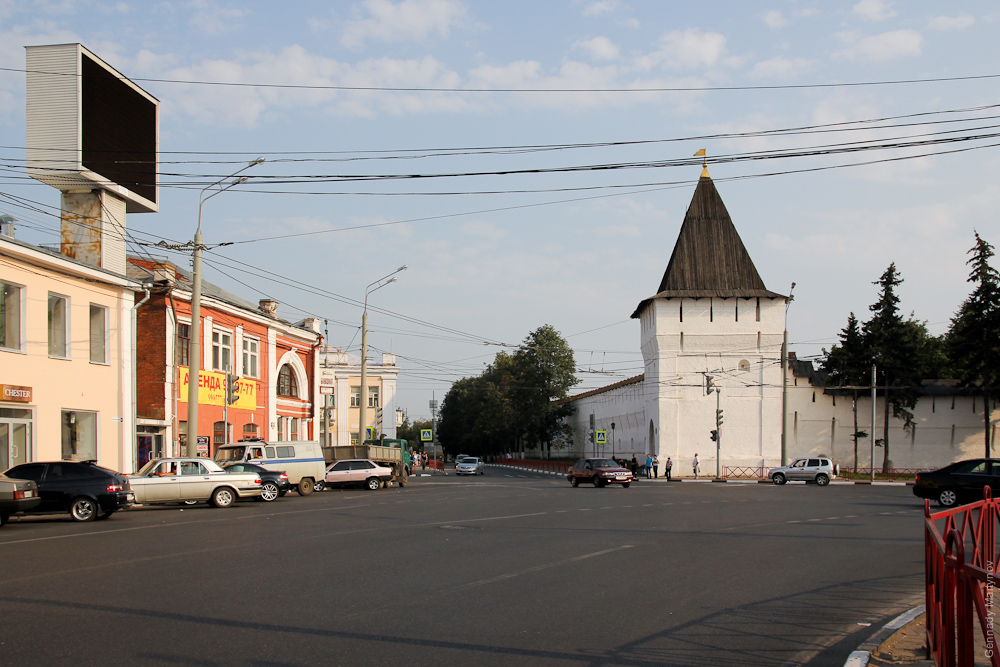 Some walls inside Kremlin remind Venice.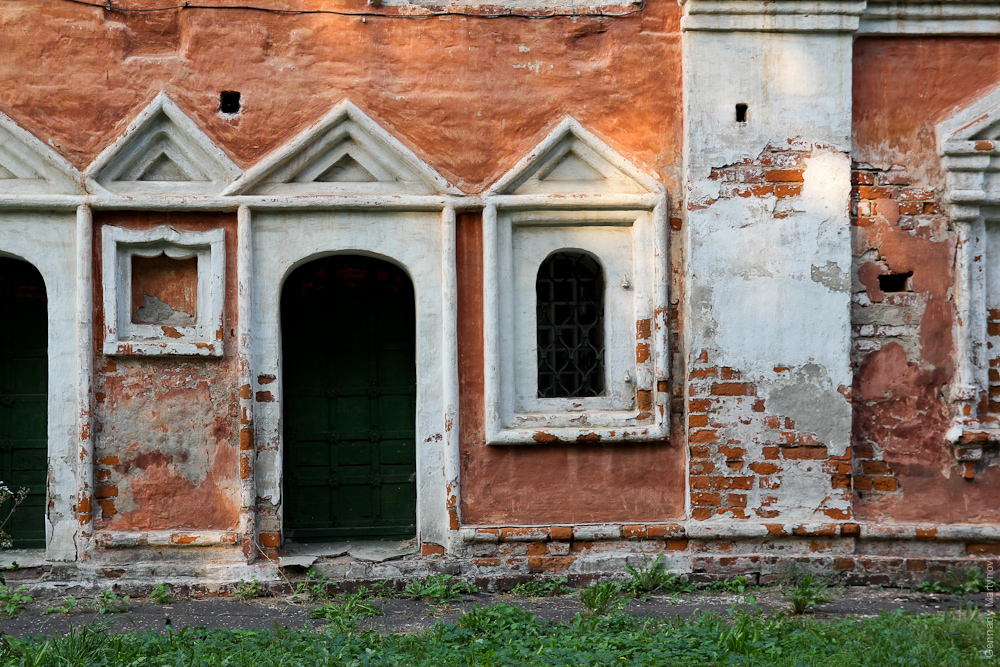 Summer.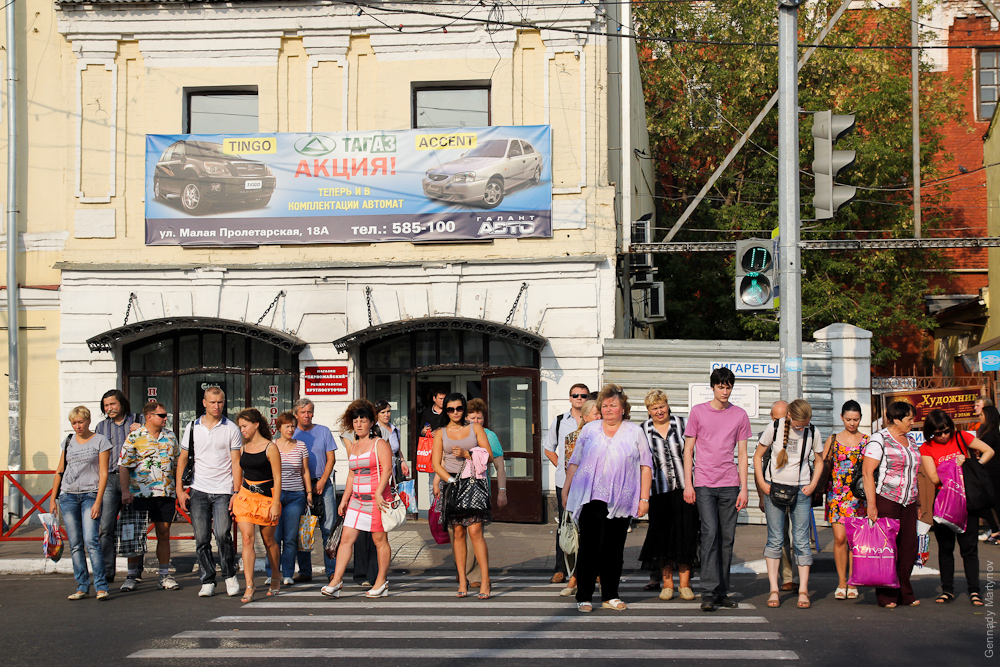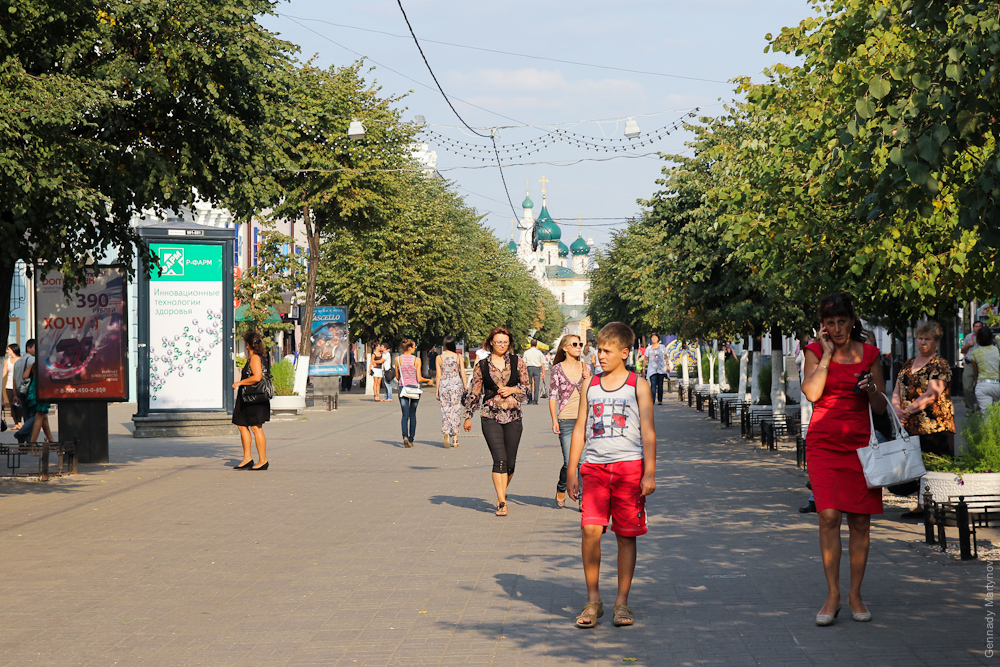 View from the Kremlin belfry.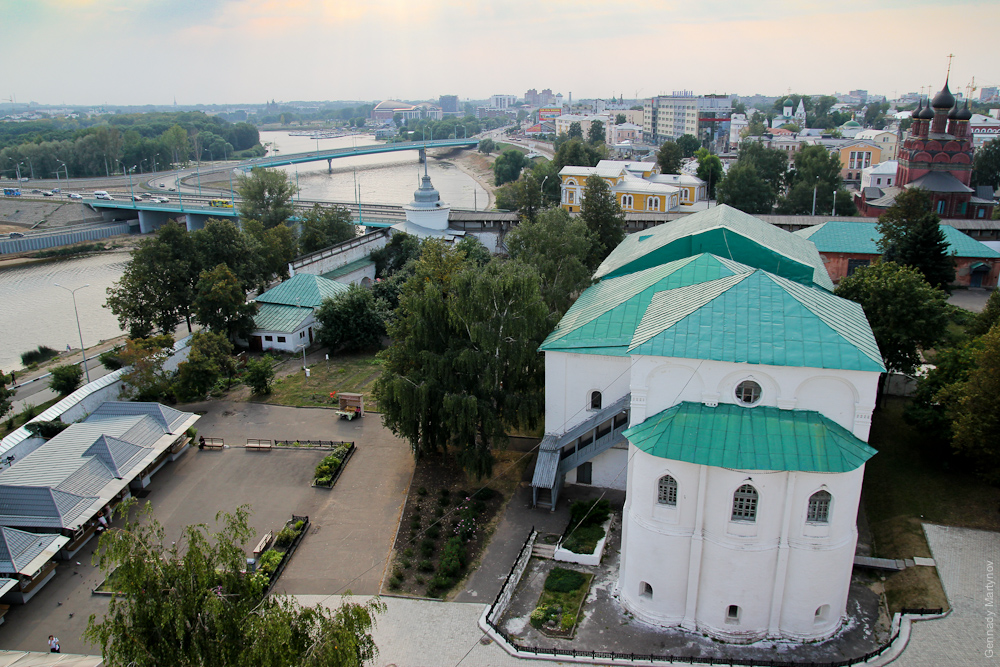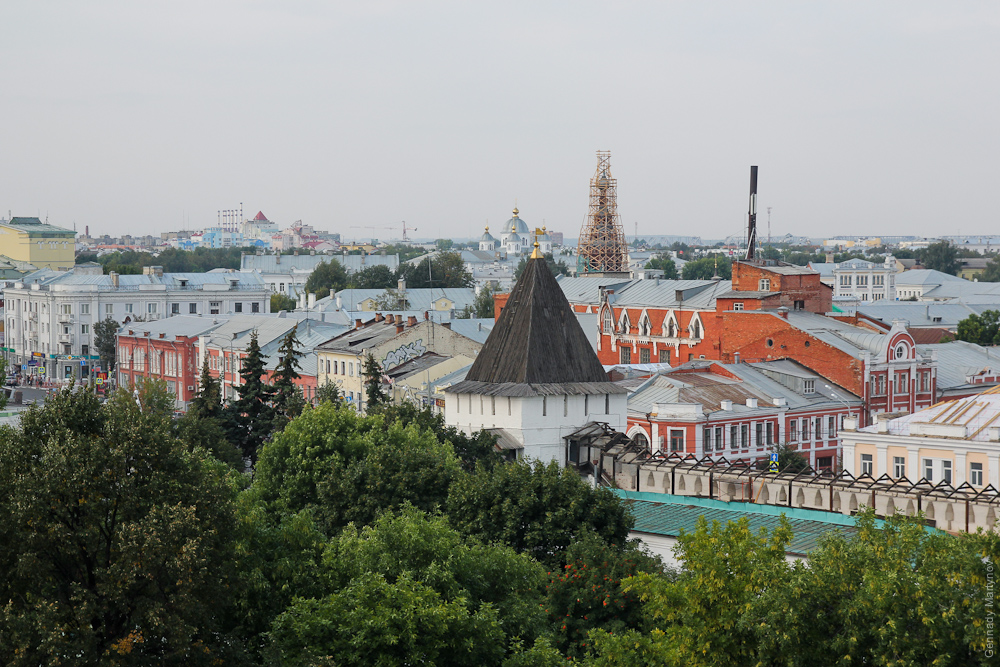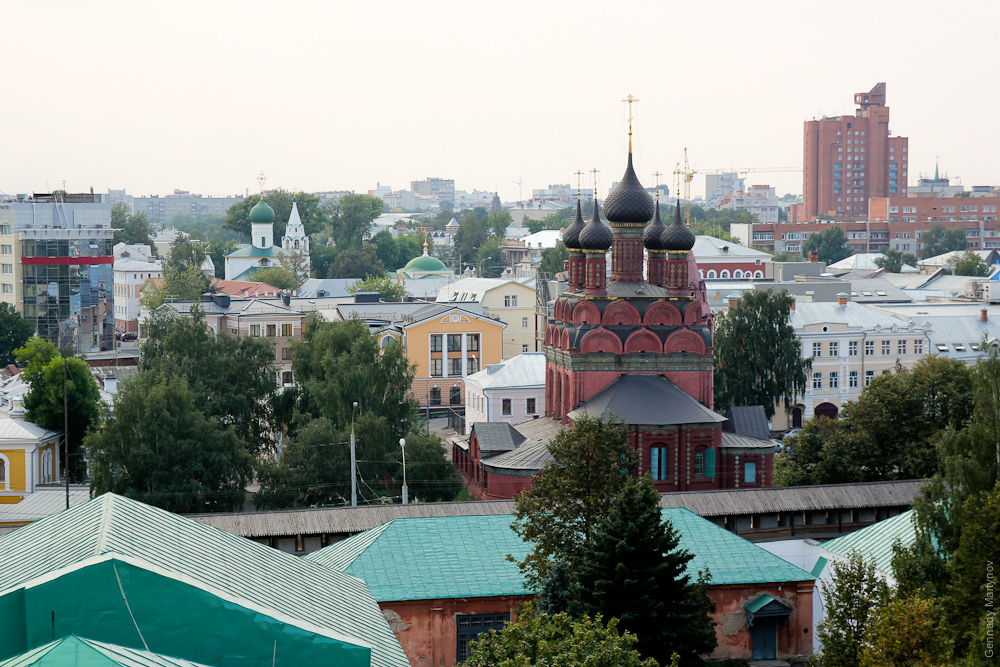 Bells.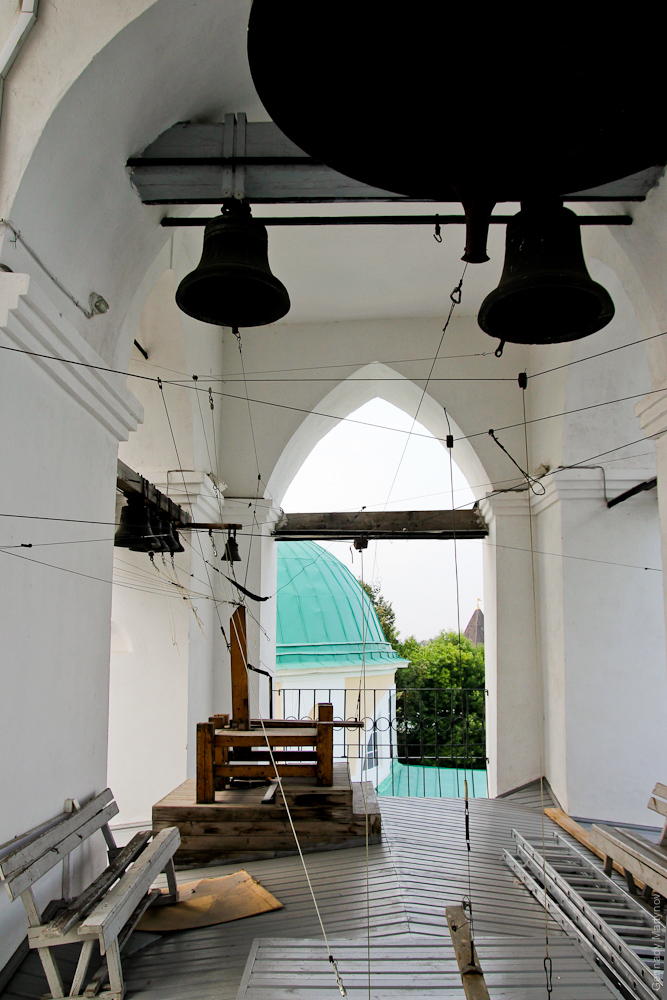 Modern city hall.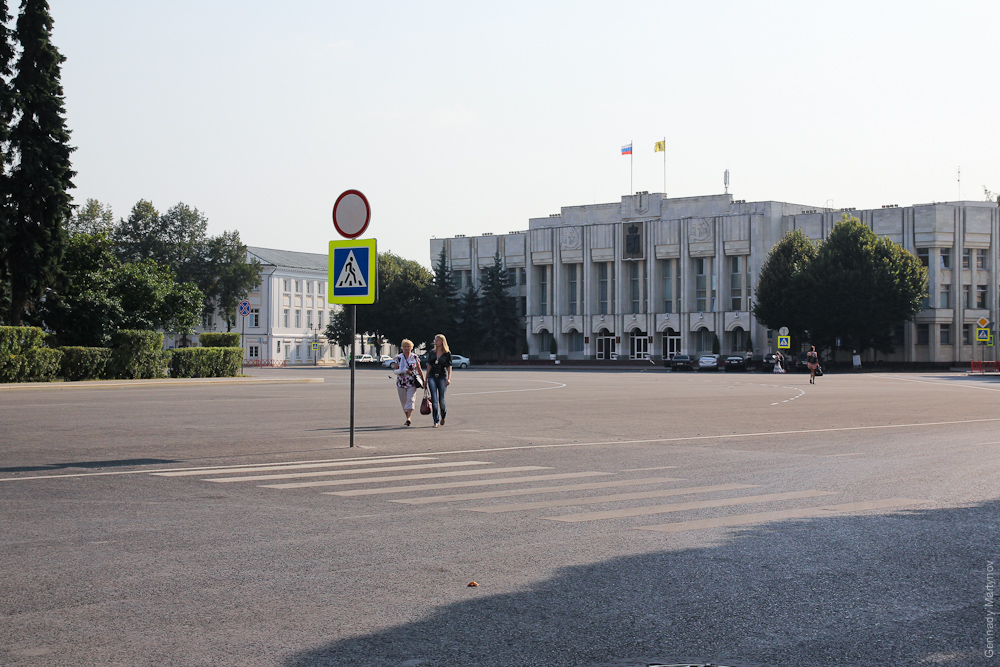 Old one.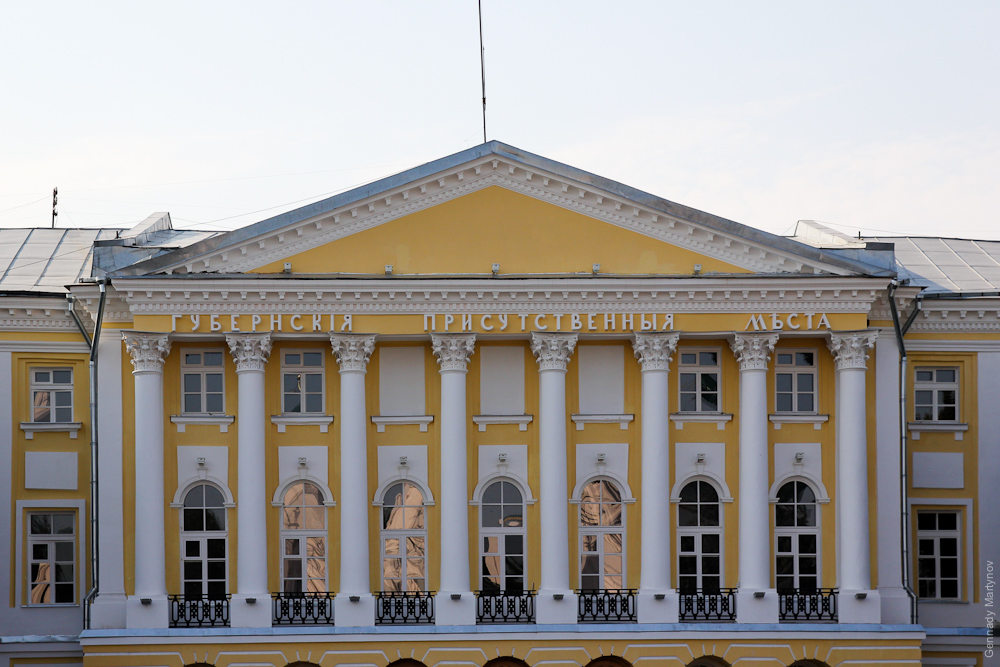 Street in the center.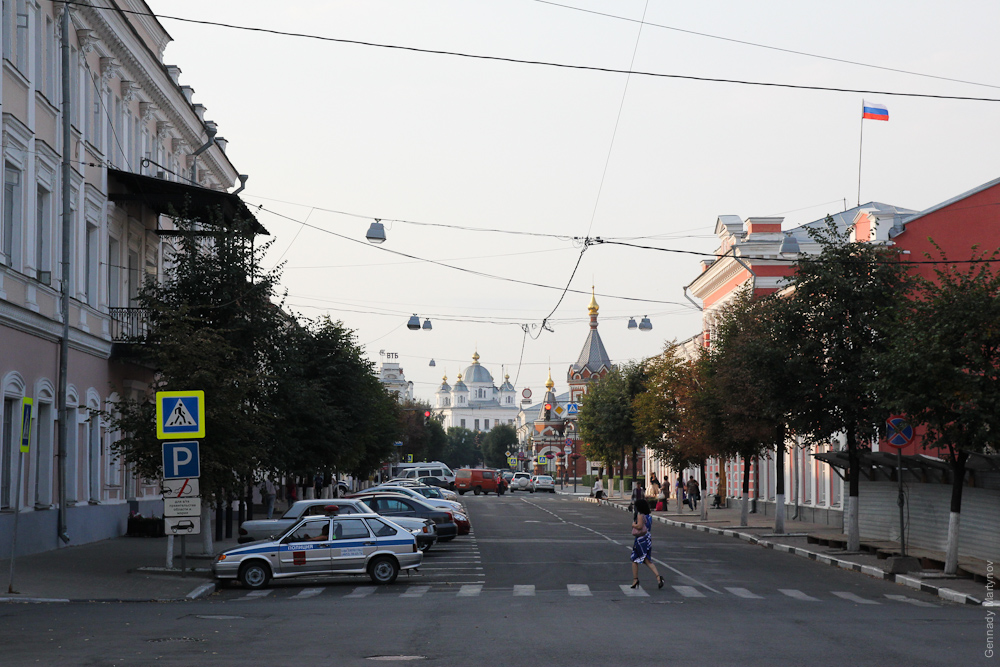 Soviet time artifact.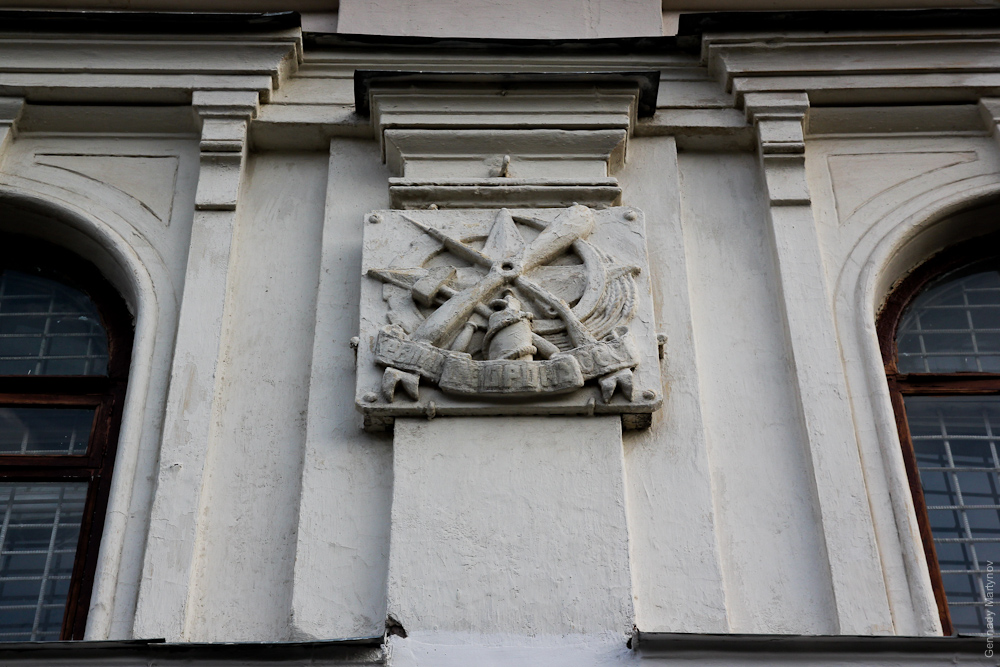 Another one.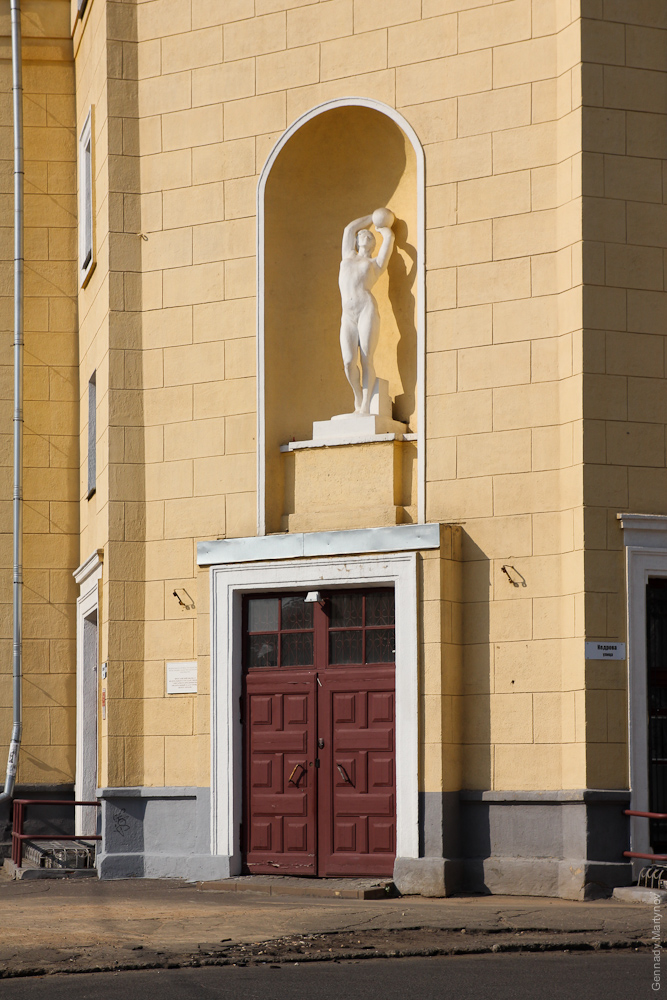 Bird.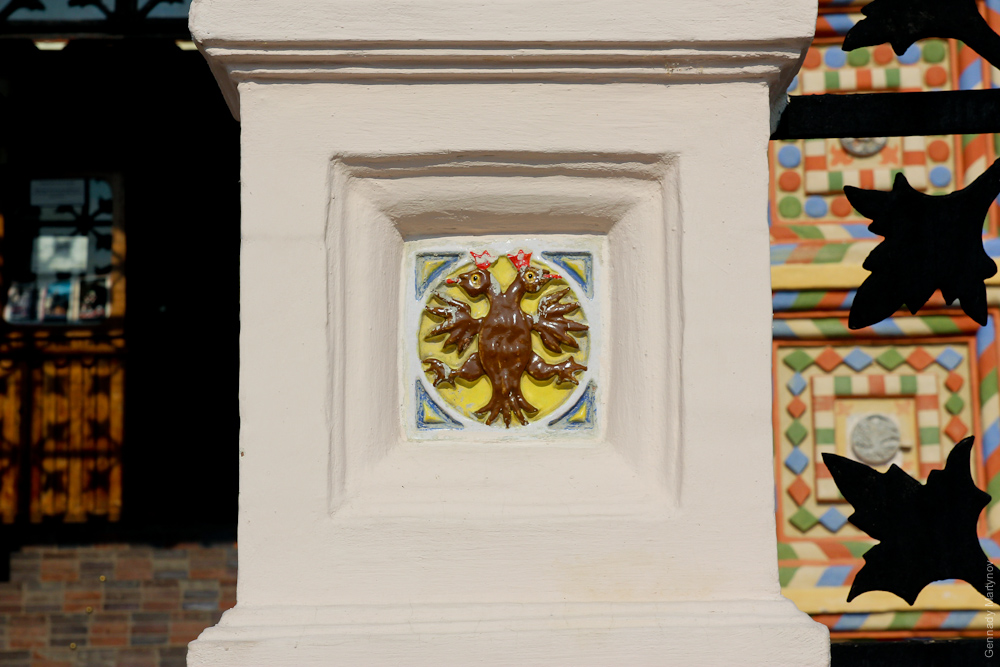 Interesting logo.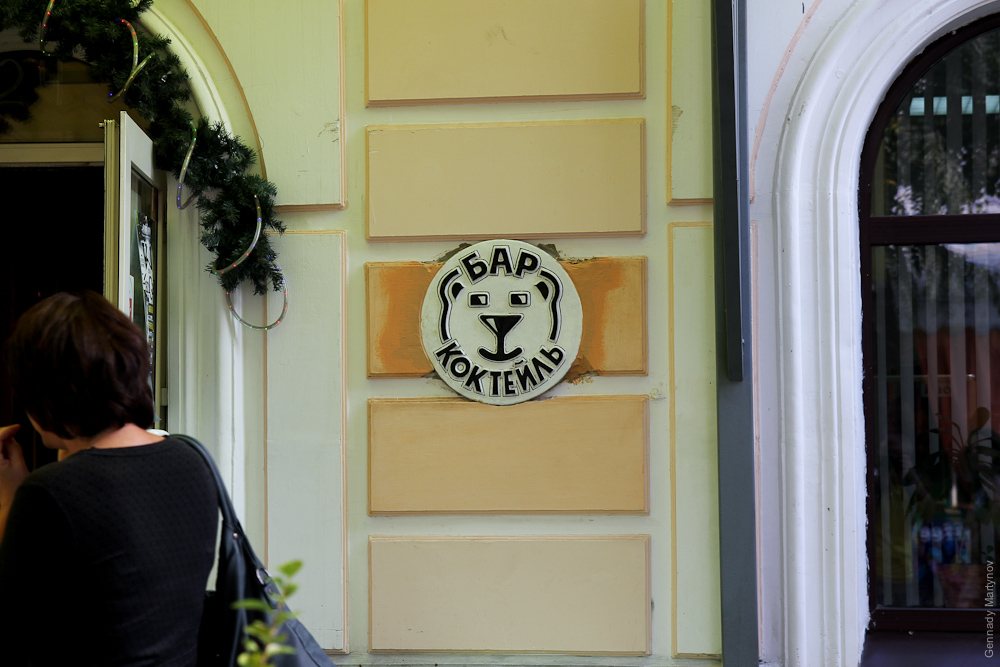 Interesting manhole.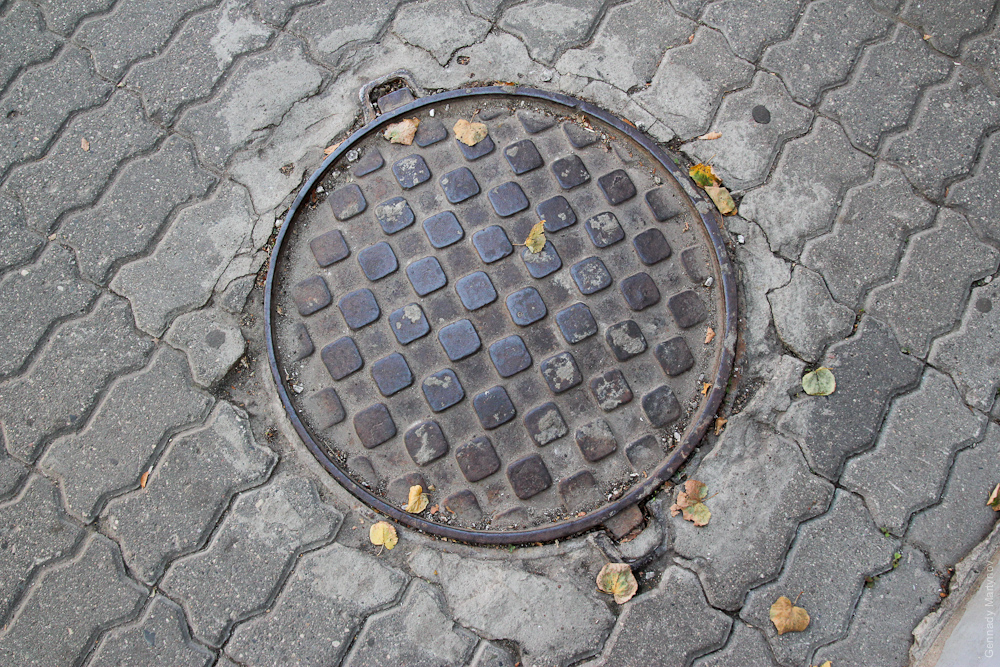 Old toilet sign.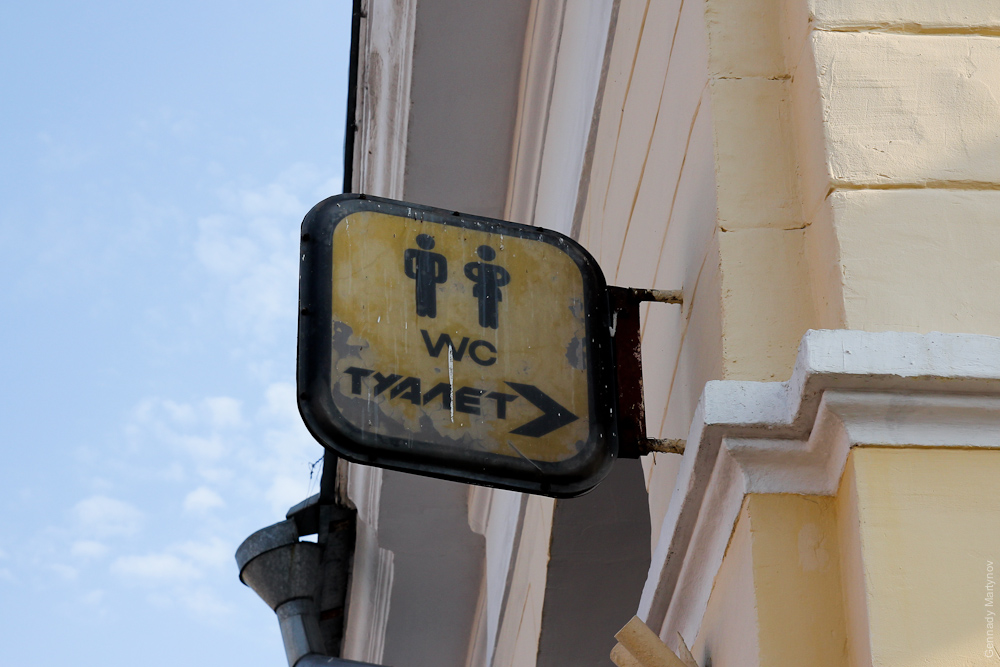 1 000 rubles bank note with a church from it on the background.