A mediterranean island, Sardinia in one of five Italian autonomous regions with a special status. It became autonomous in order to take into account linguistic and cultural differences. Considering, for an Italian the region of origin is very important, in case of Sardinia it turns even more exaggerated.
Island has a developed agriculture, and known for a cheese production.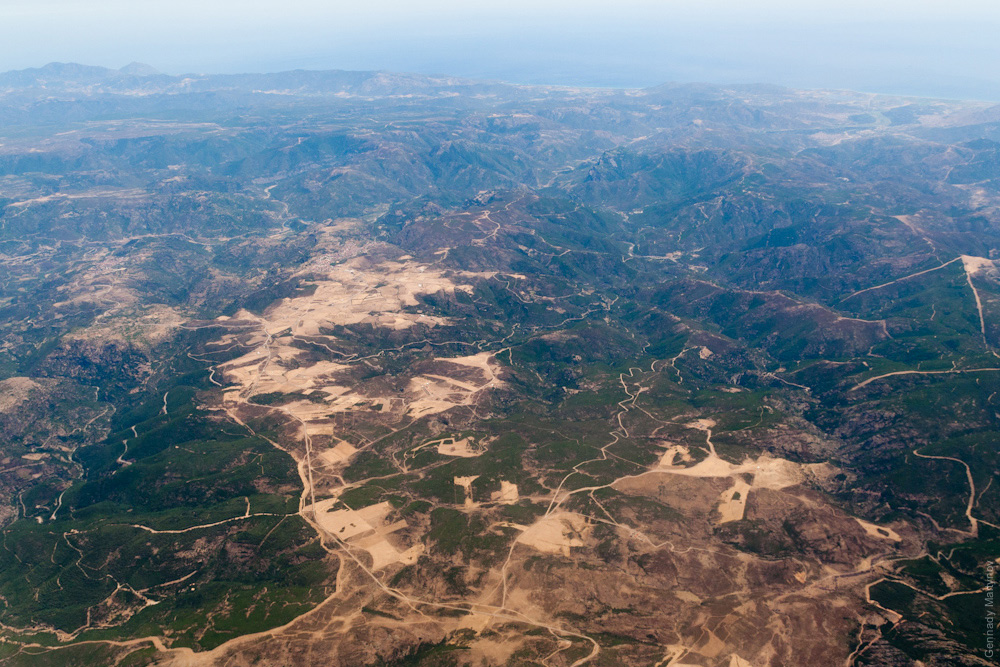 Cagliari
Very homely airport.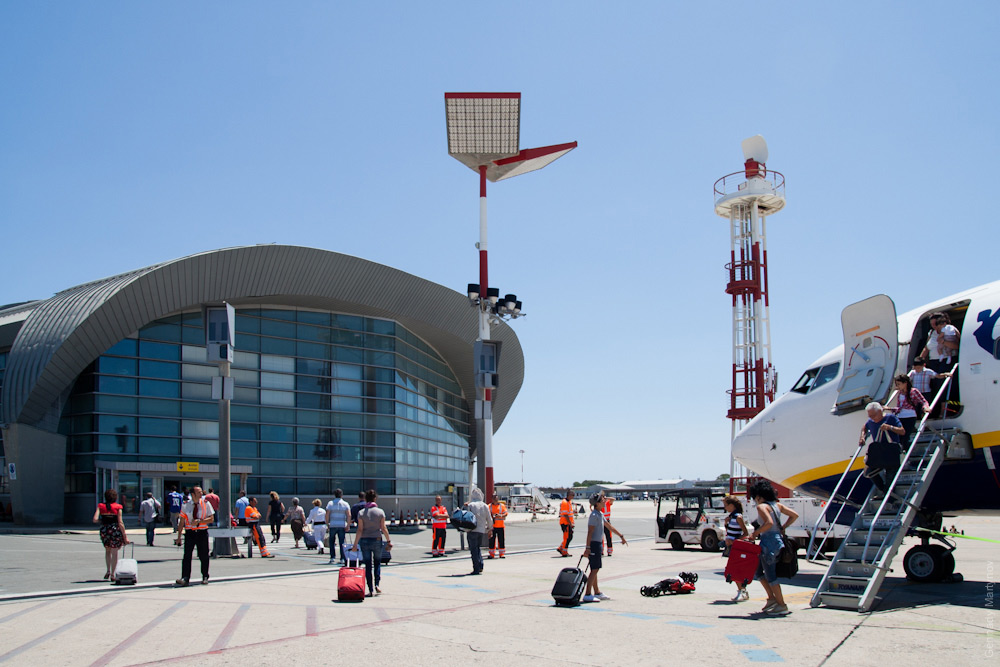 City is diverse and interesting.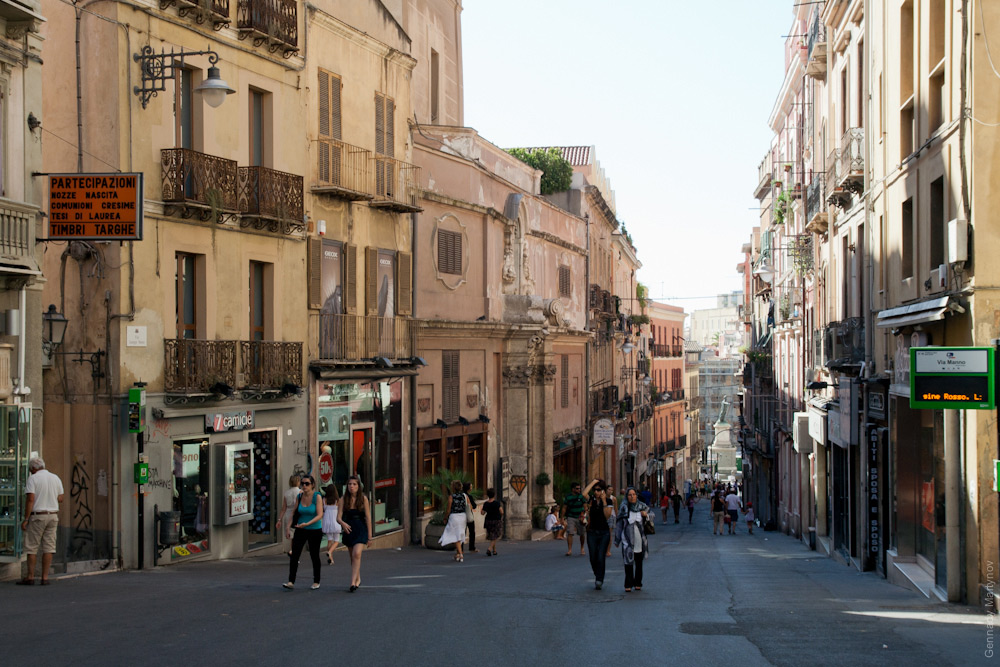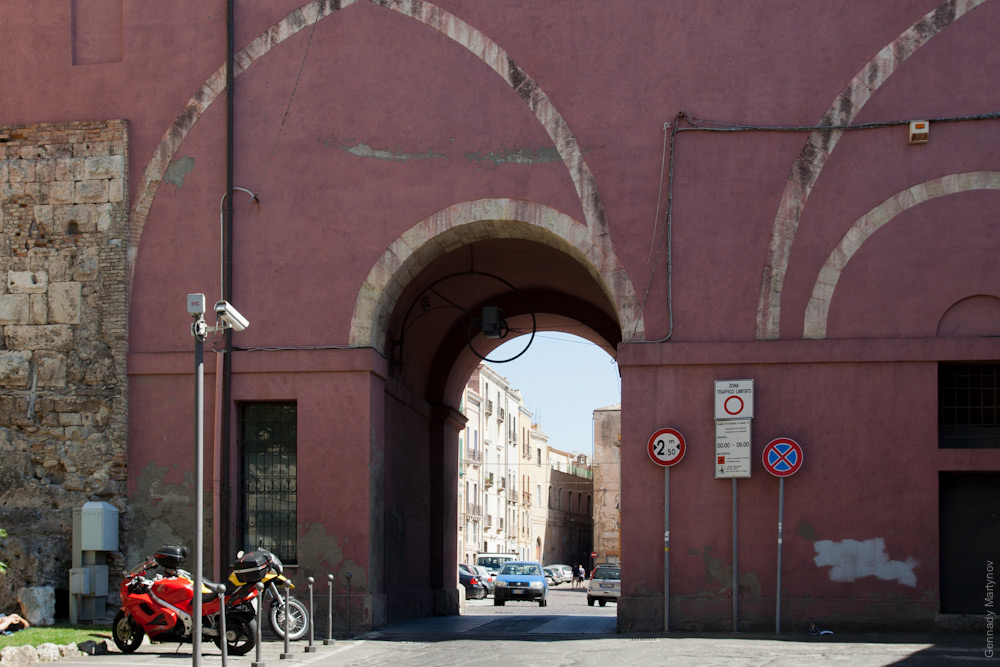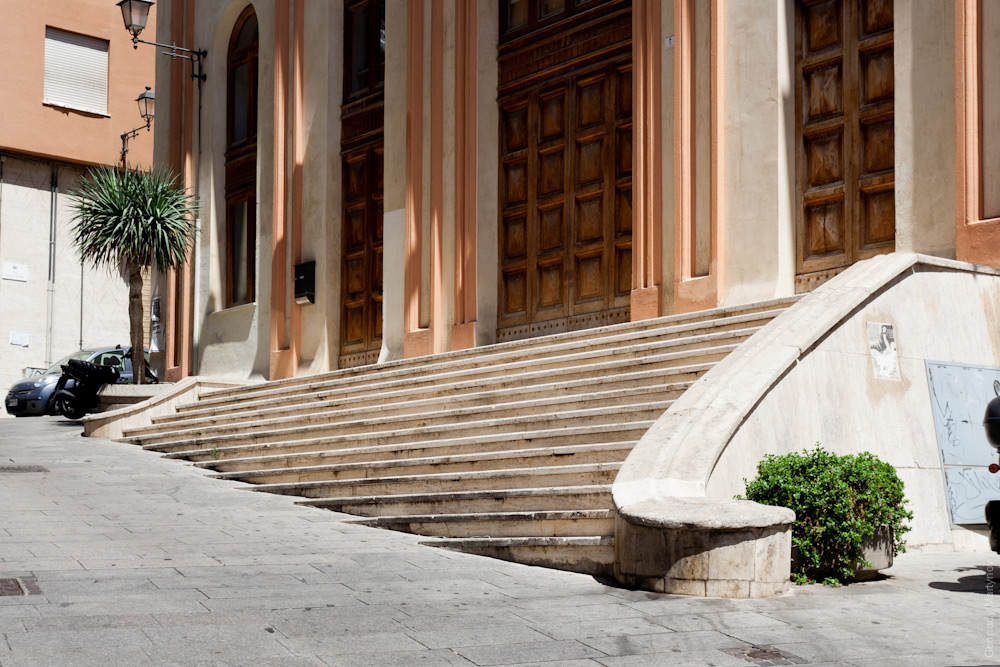 View on a newer part.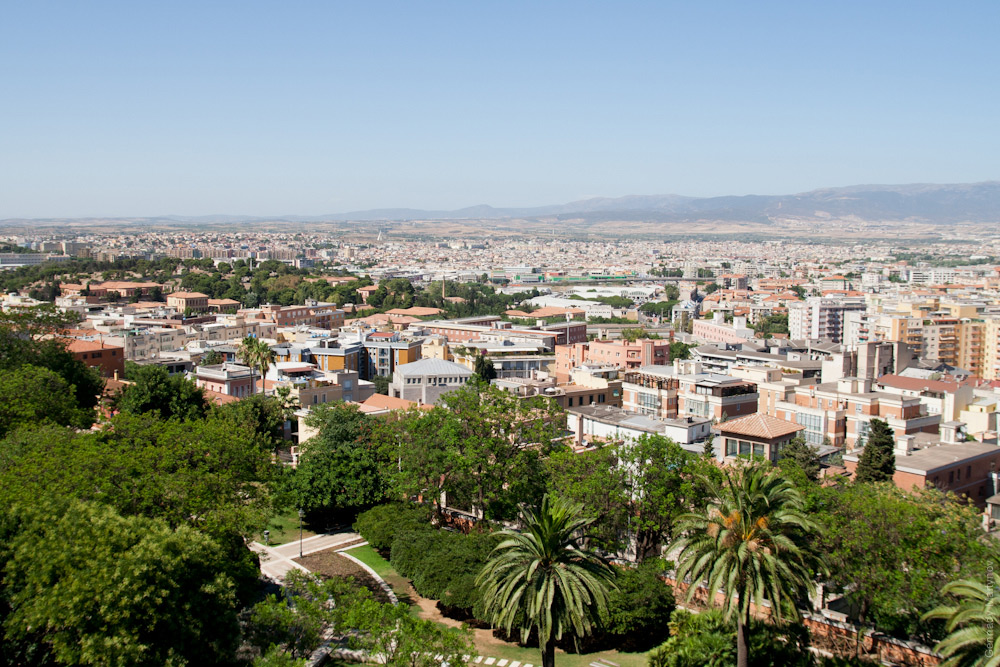 In the old center.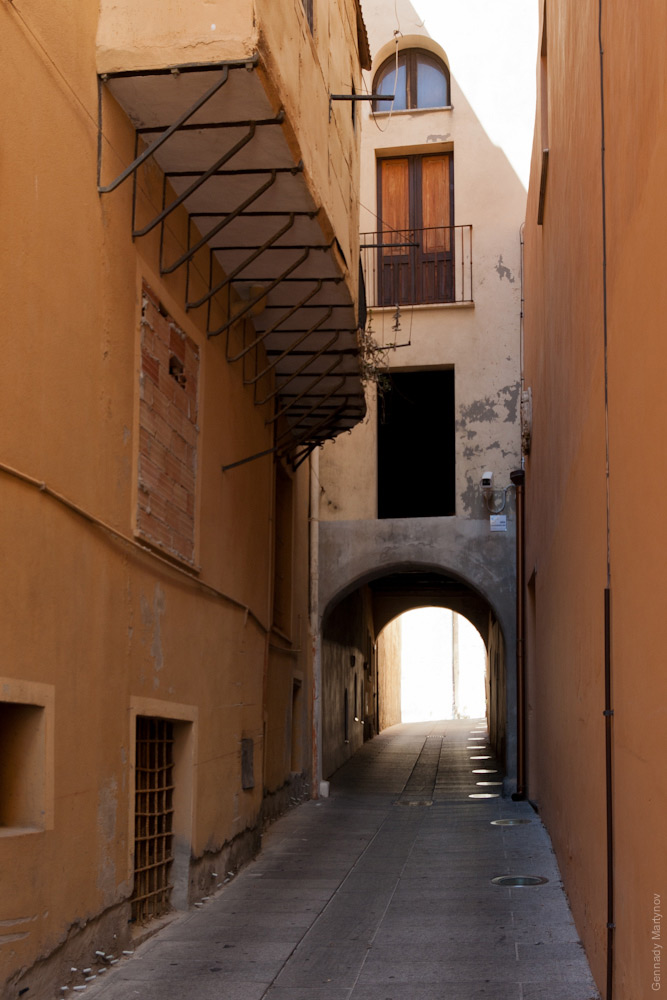 Palm promenade.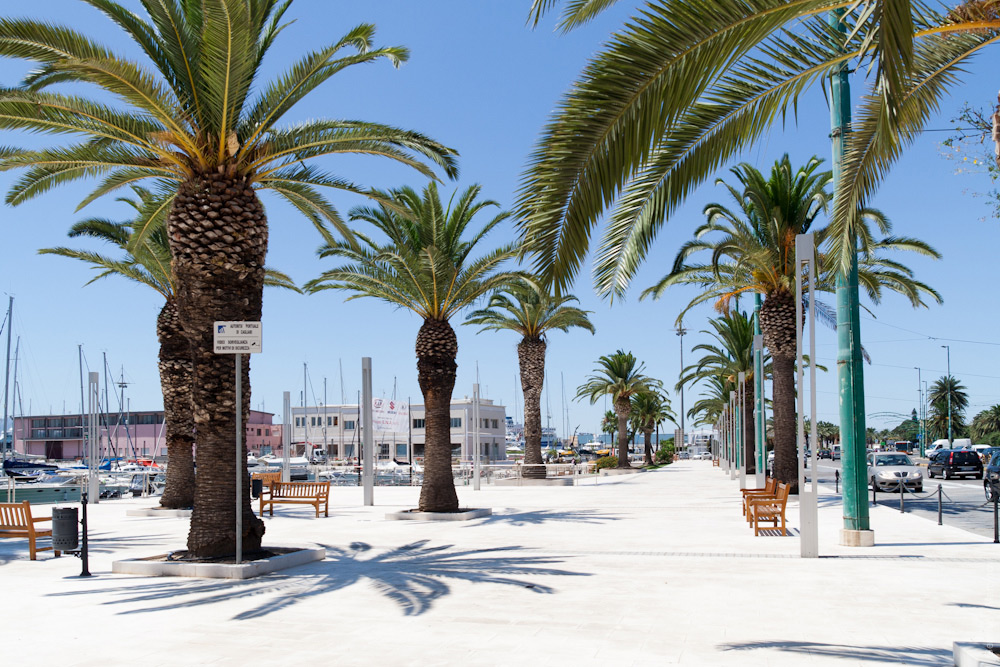 People rest under the shadow of a tree.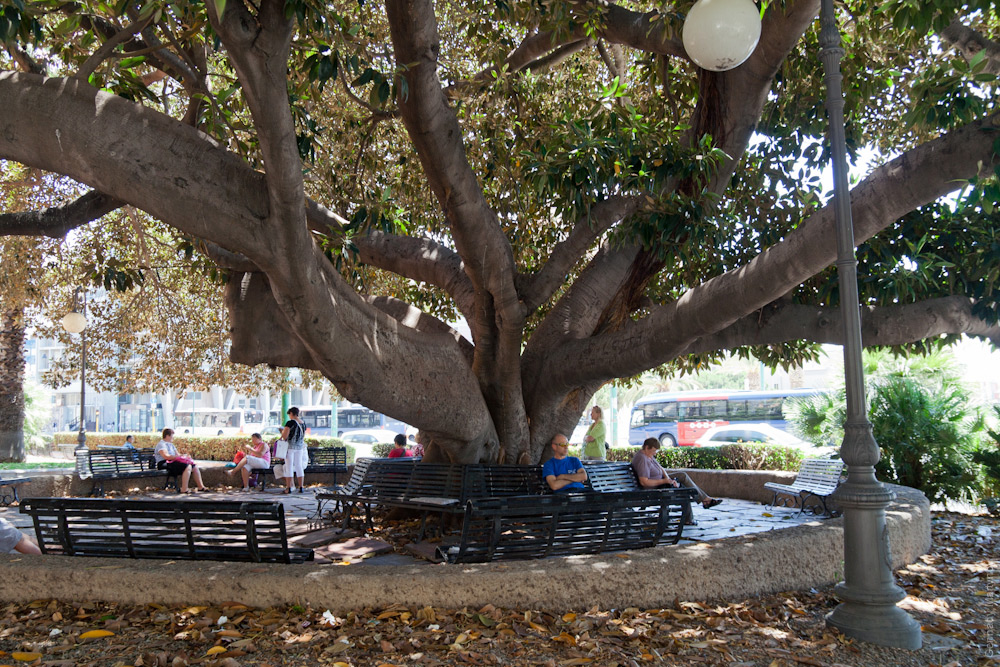 Newspaper shop.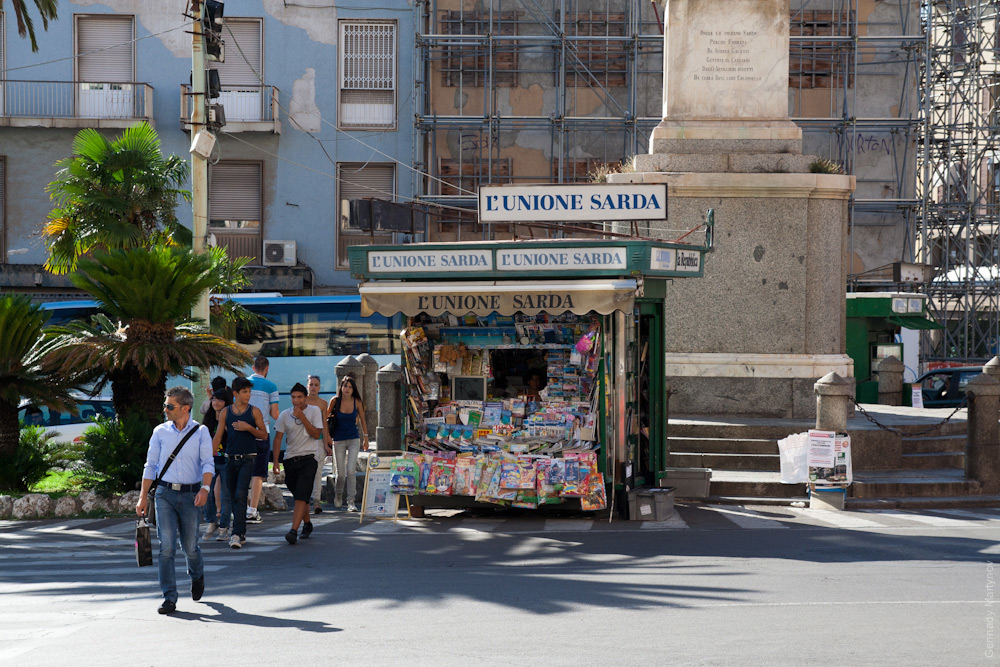 Street vendors.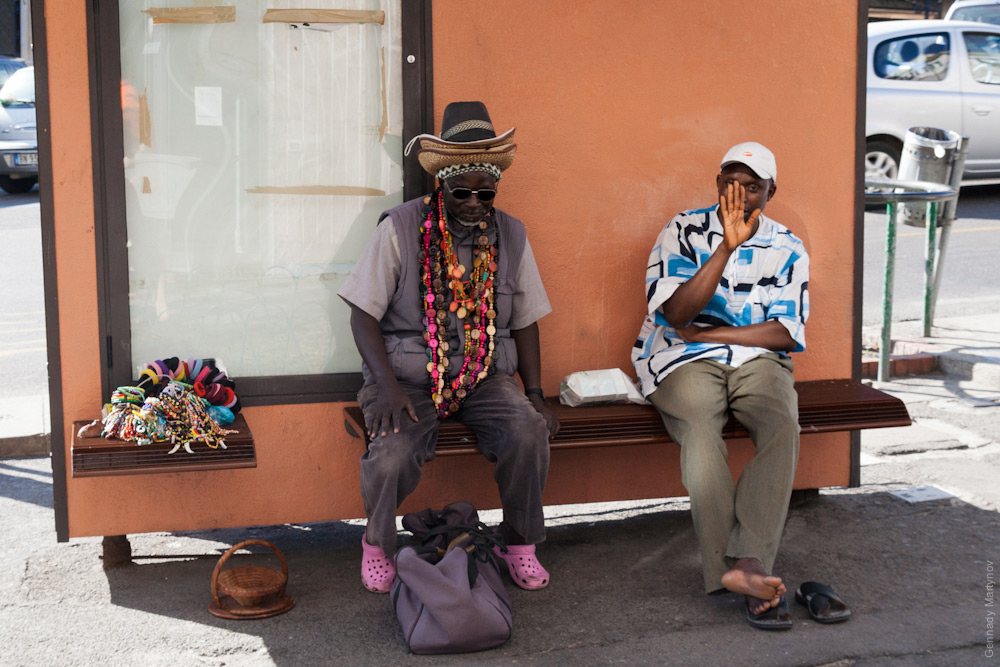 Flag of four heads on souvenirs.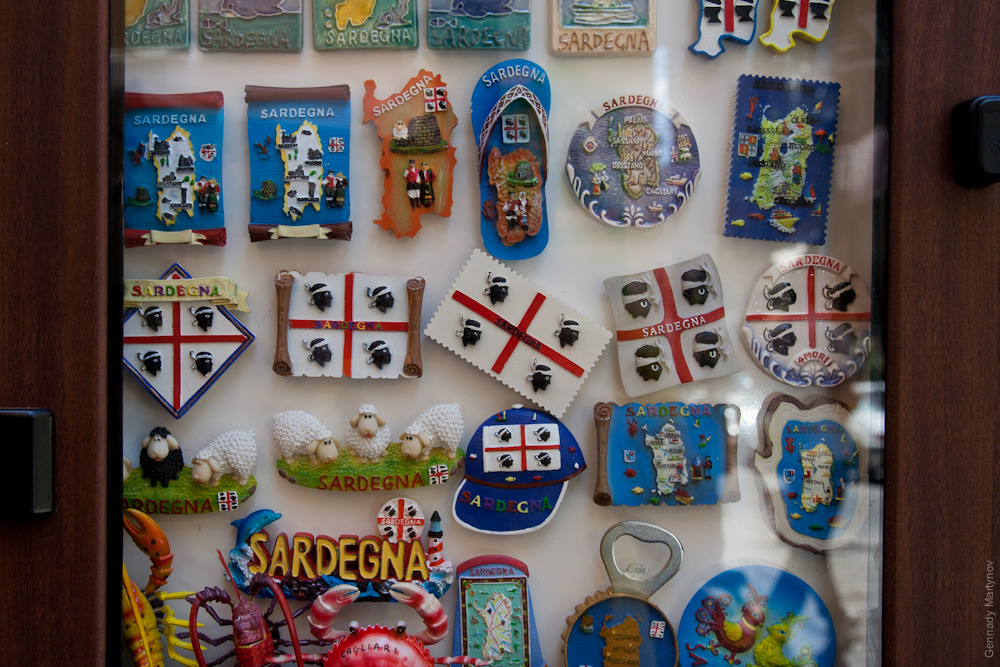 Reference to flag on a city detail.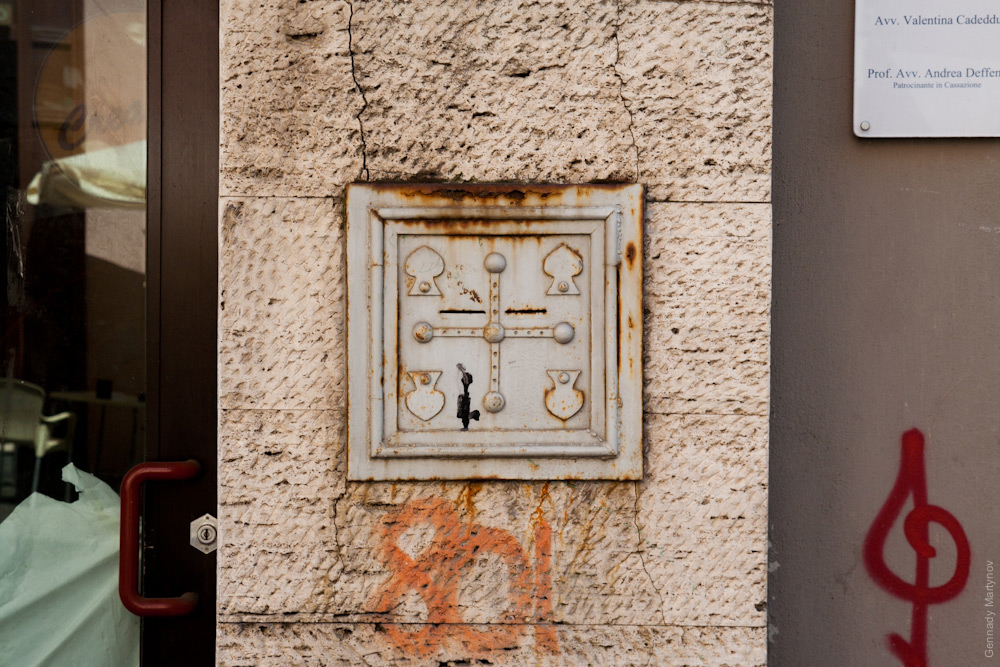 Marble street signs.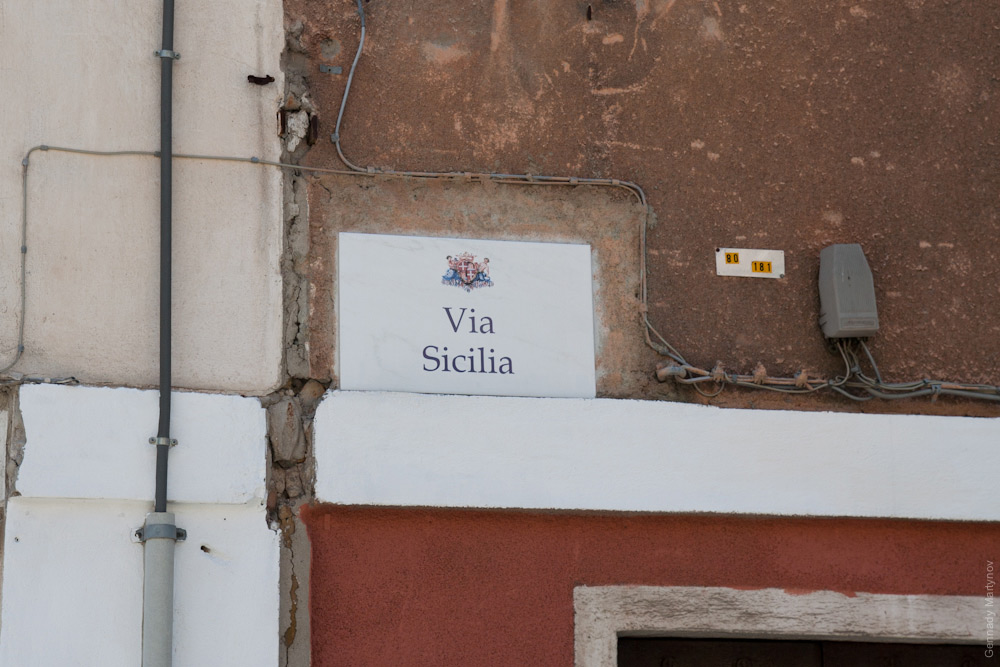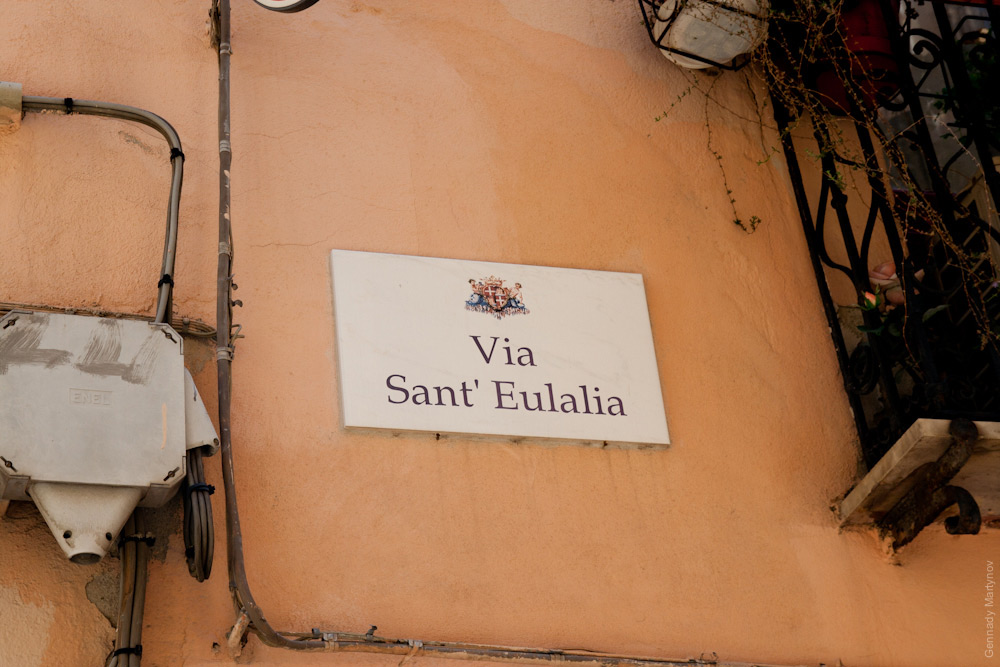 All scaffoldings are covered with a striped linen.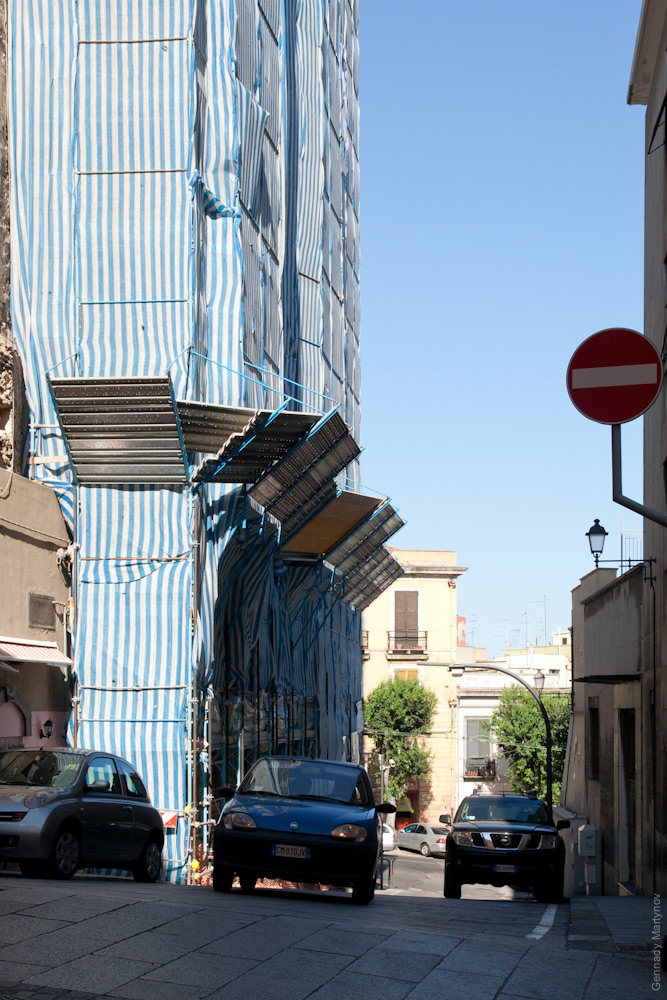 Street trash bin.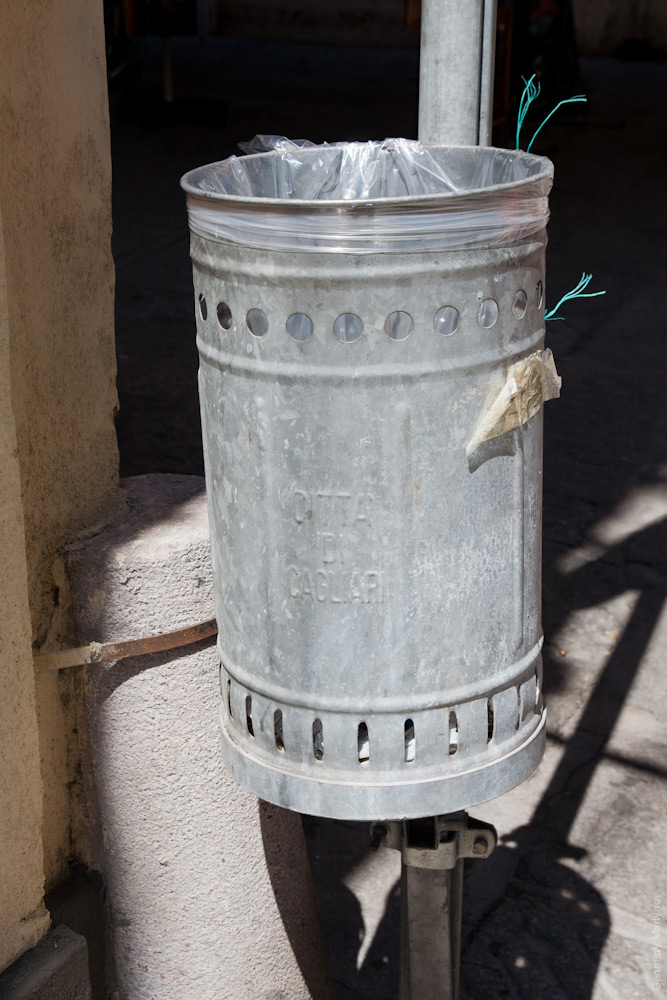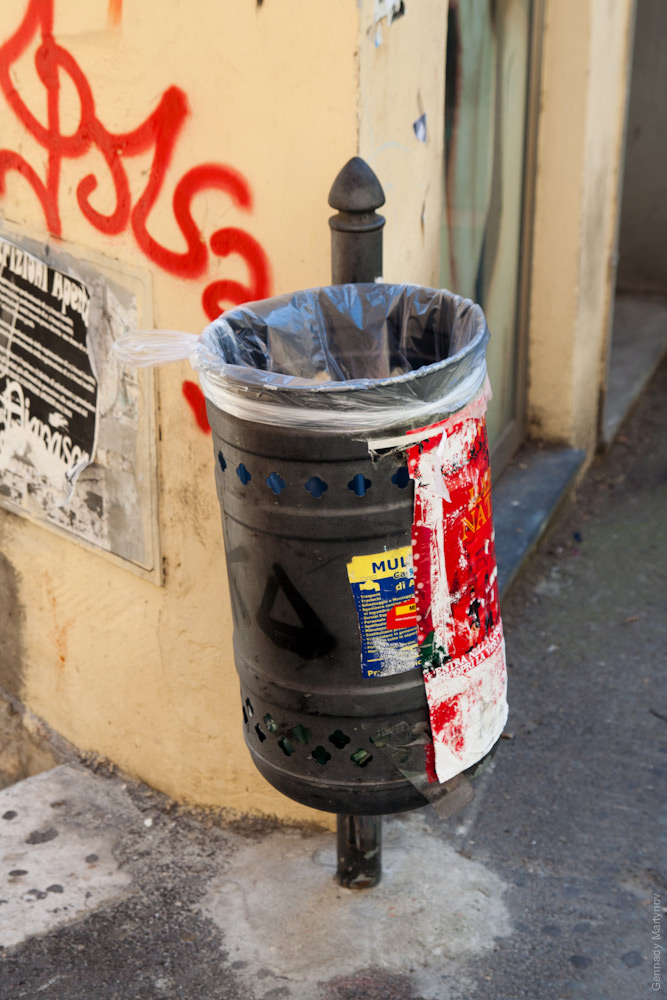 Another one.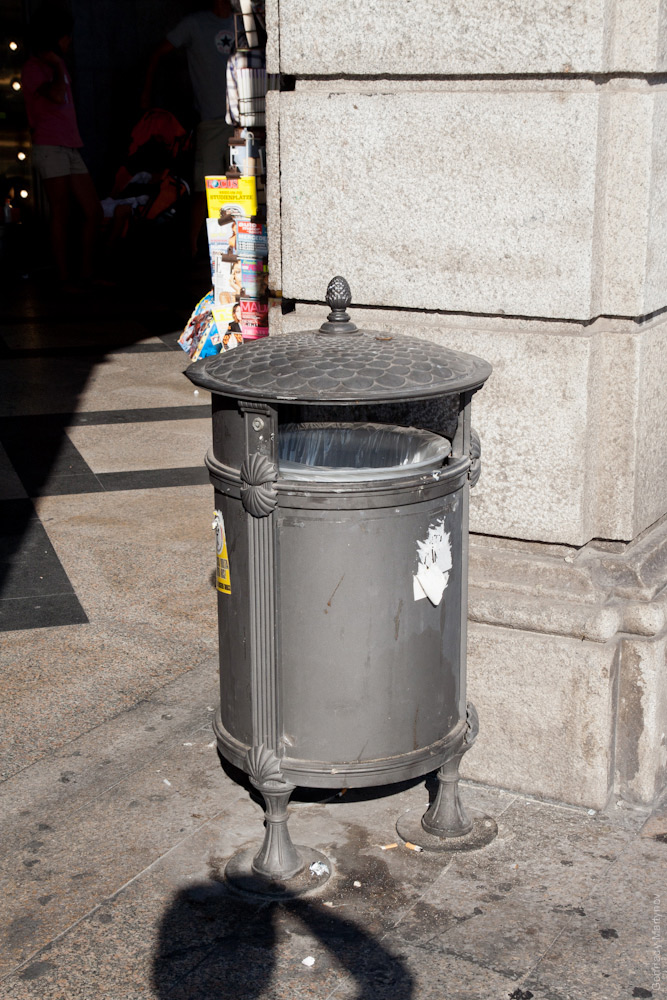 Public waste containers.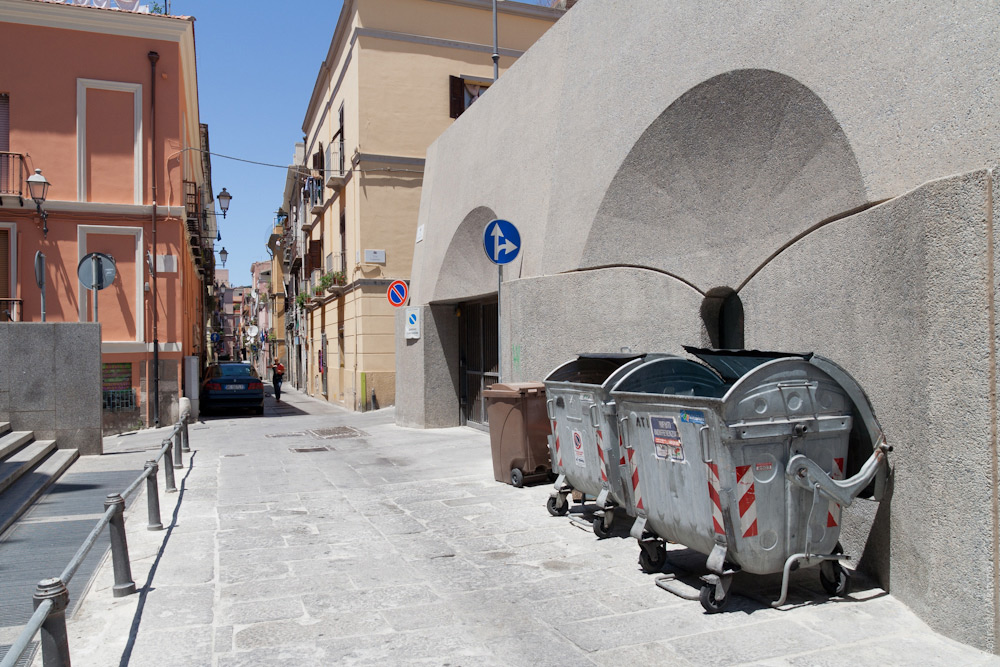 Manhole.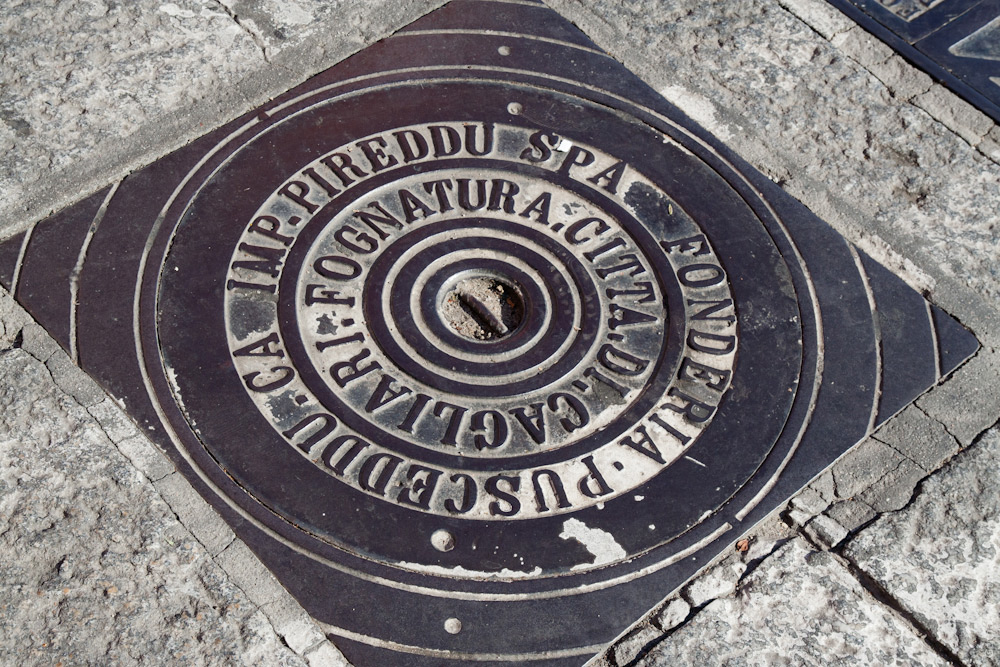 Pharmacy sign with a title in Russian and an outdated flag of USSR.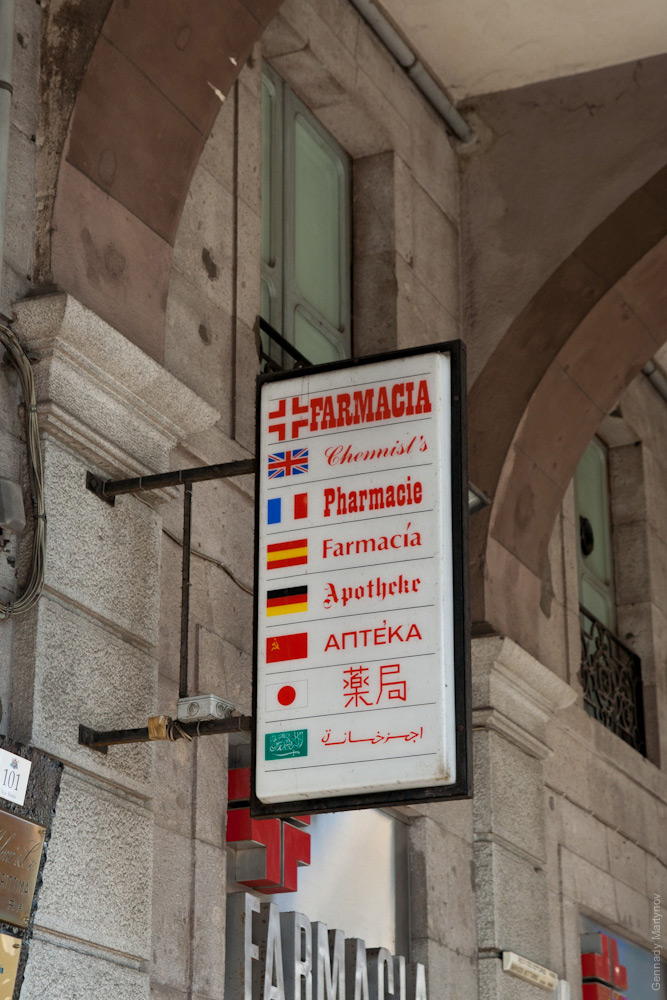 Countryside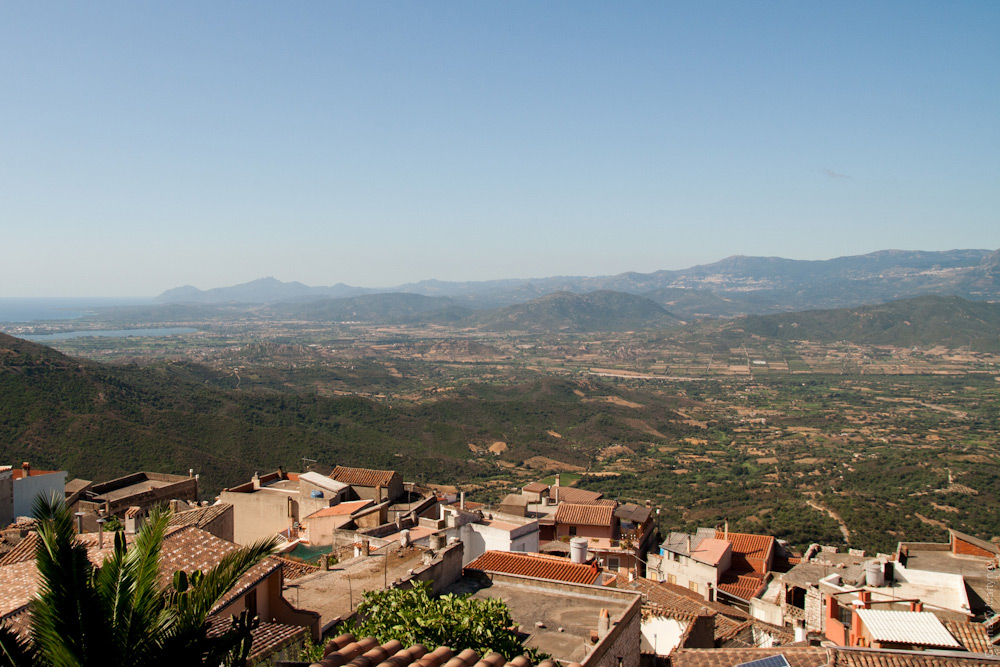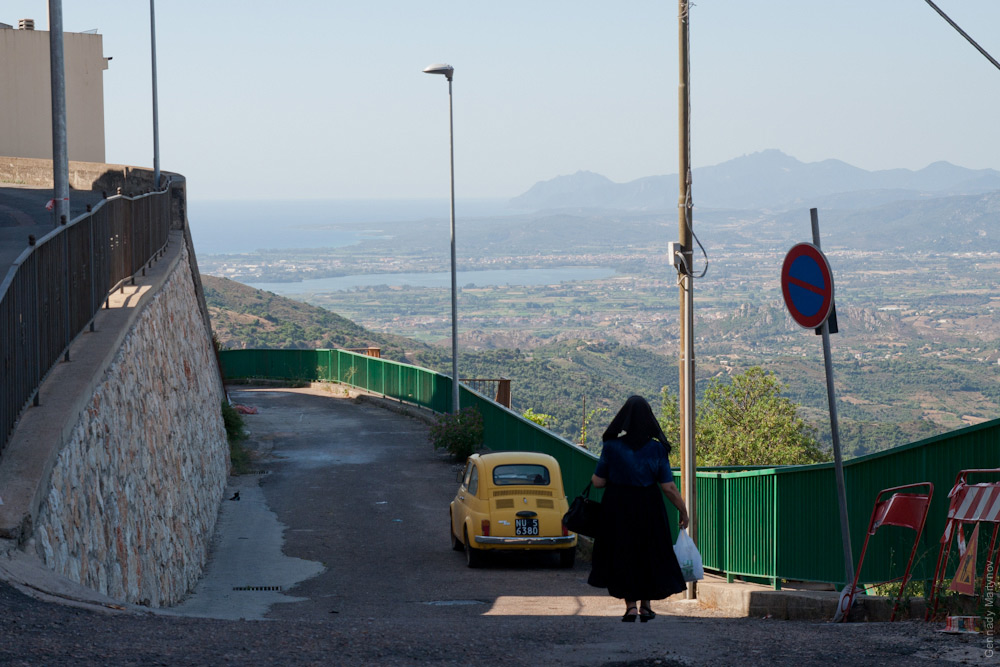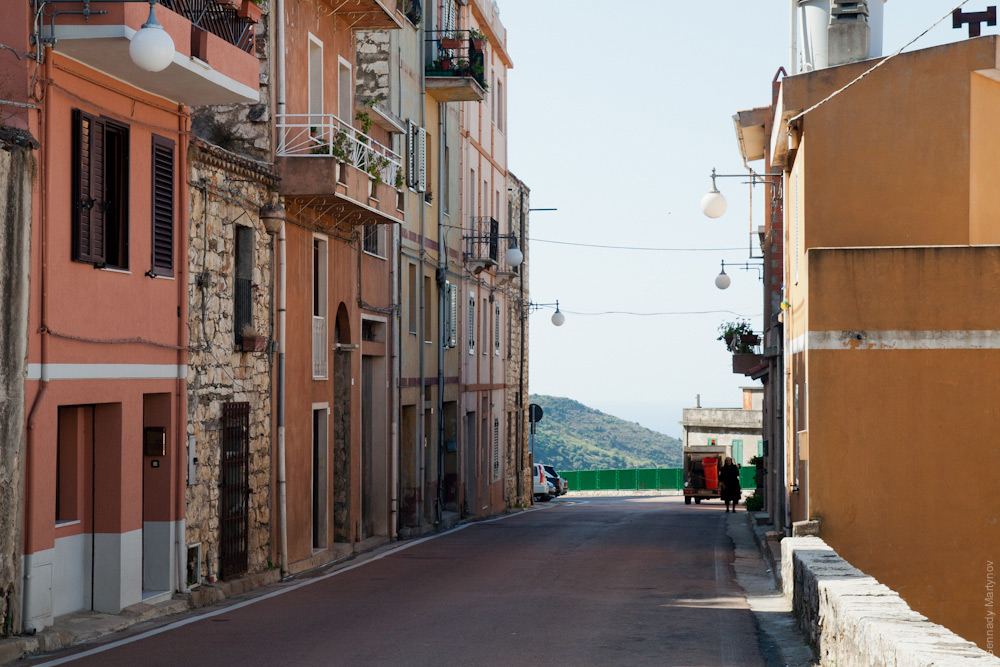 Street sign are ceramic and decorated.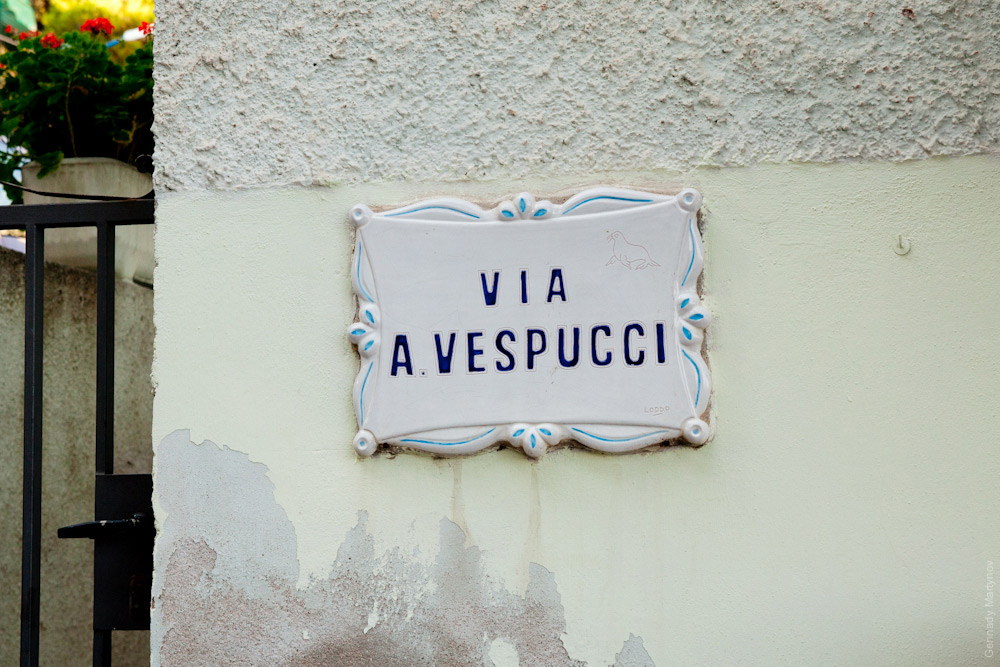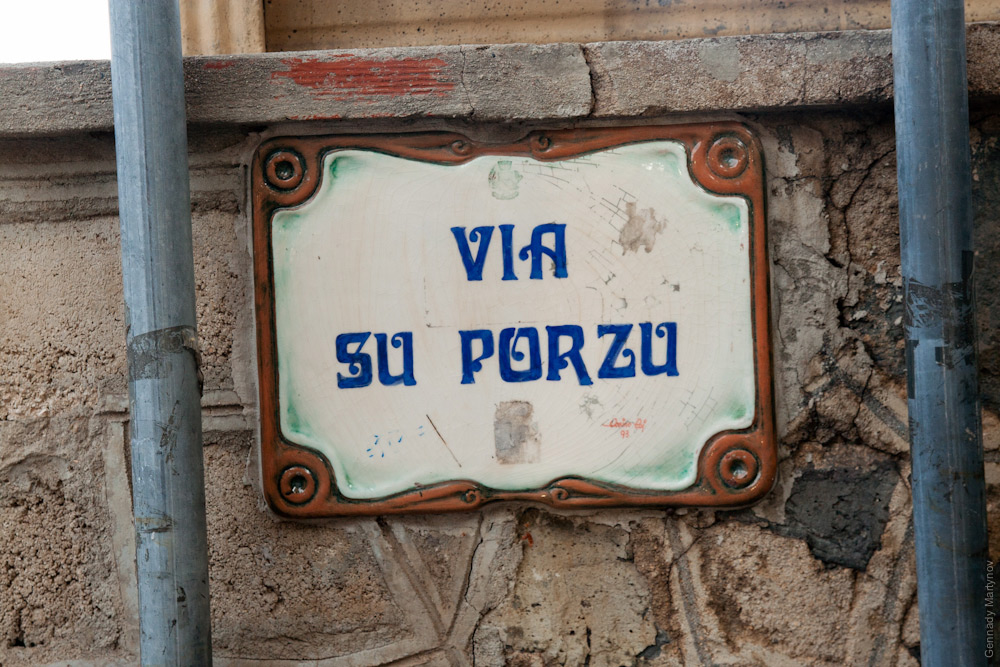 Tortoli, Arbatax
Some geographical data on a wall of a port building.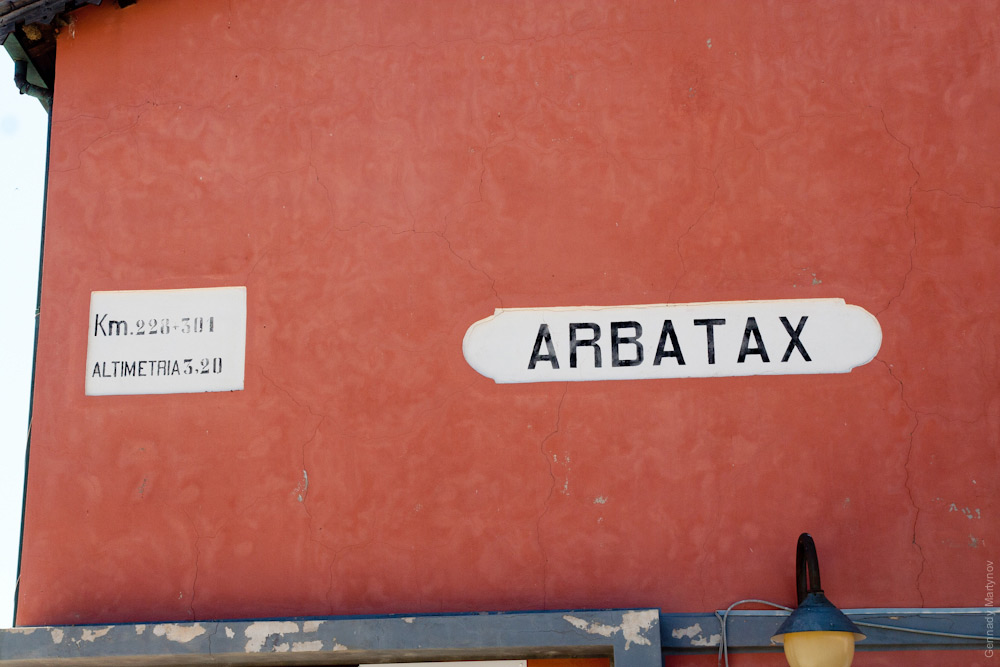 Arbatax is interesting only by ferry that goes Genoa.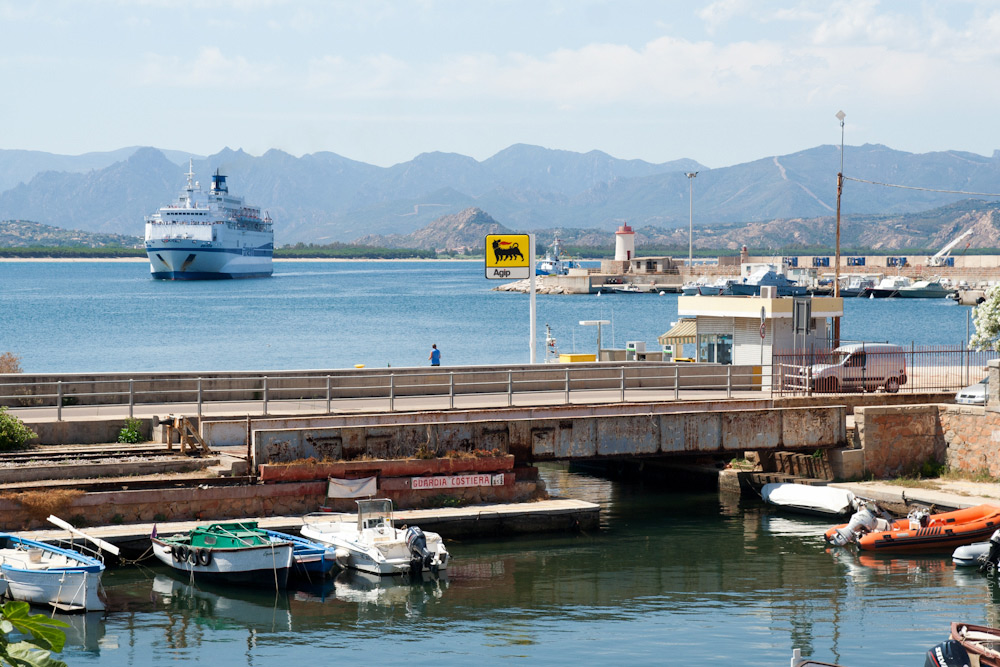 A board with a wrong iconic sign on informs about the prohibition of removal pig from Sardinia. Someone attentive found a mistake and gently commented.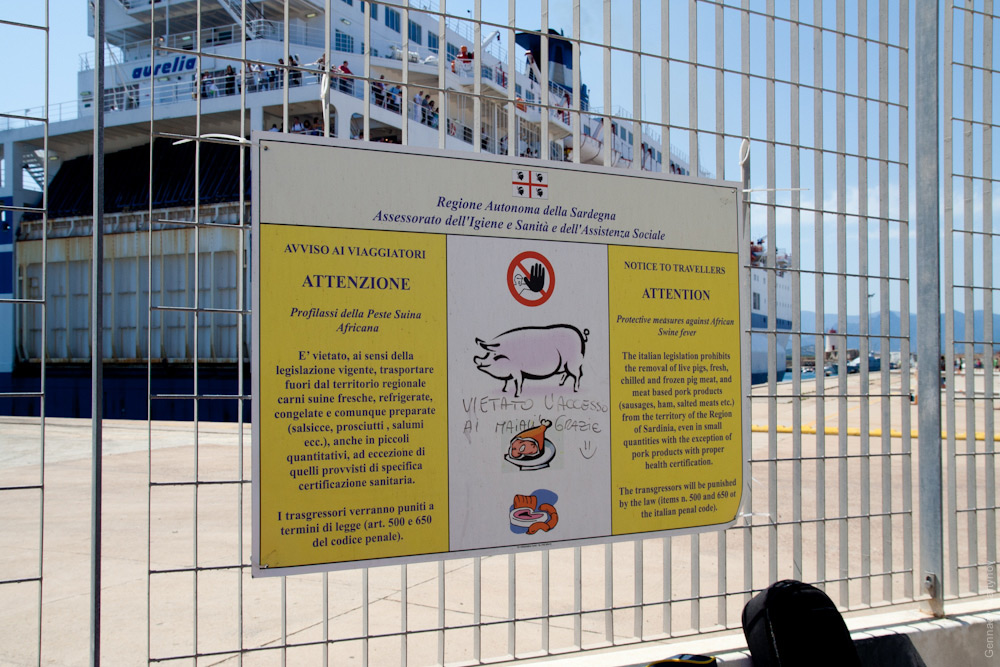 Port of Olbia on the way.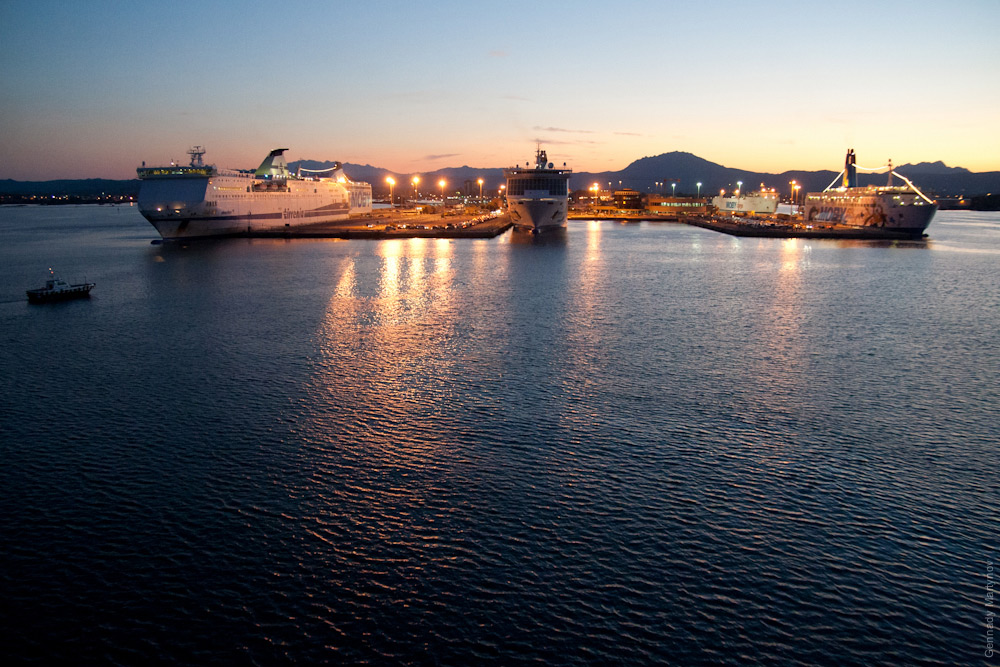 Cars waiting to load.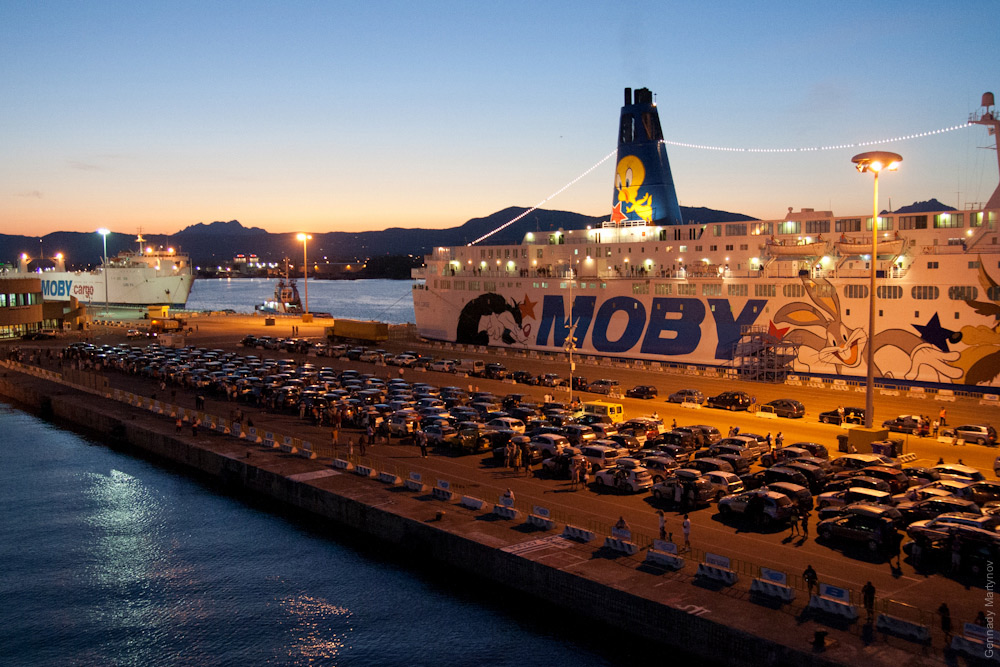 Genoa. Maritime pilots' ship guides every ferry and ship entering the port.