Once there was a wonderful old town.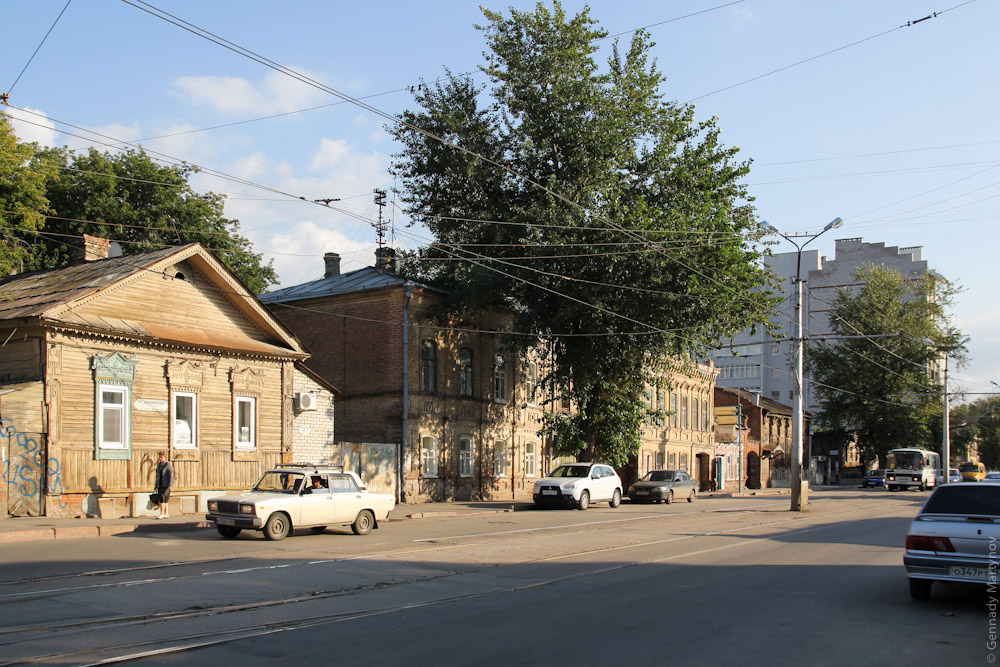 Today, houses in the center are getting old and none restore it.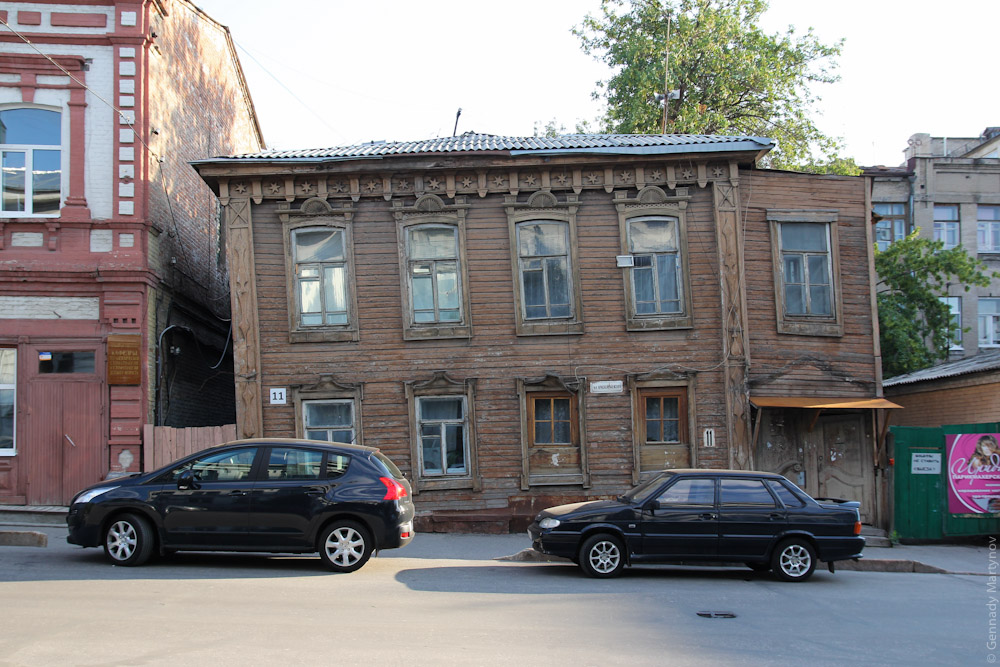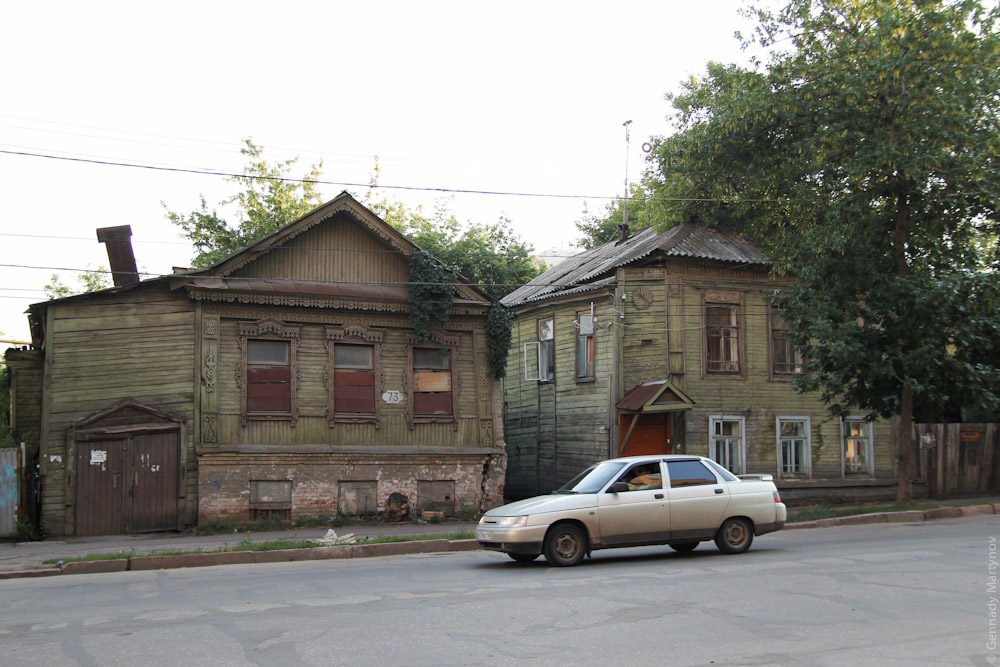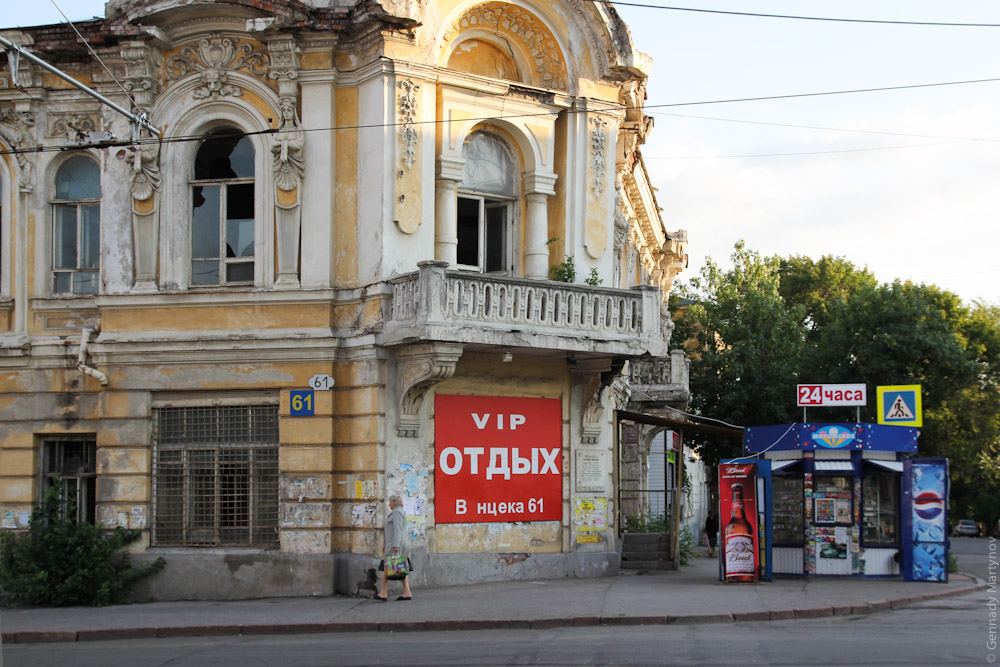 New architecture is coming instead.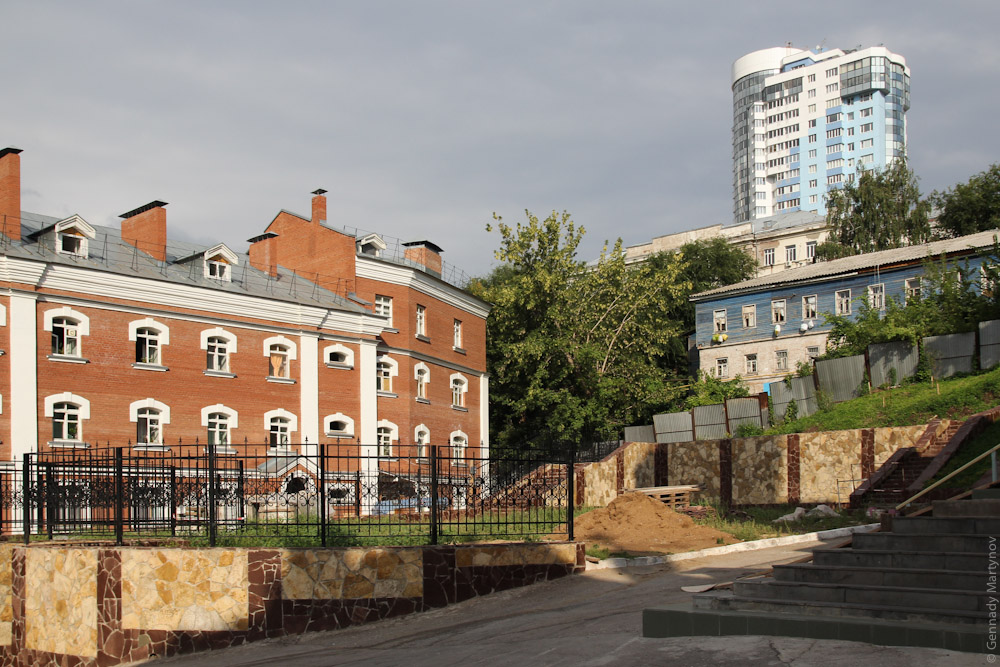 Some even don't care and destroy still okay old facades.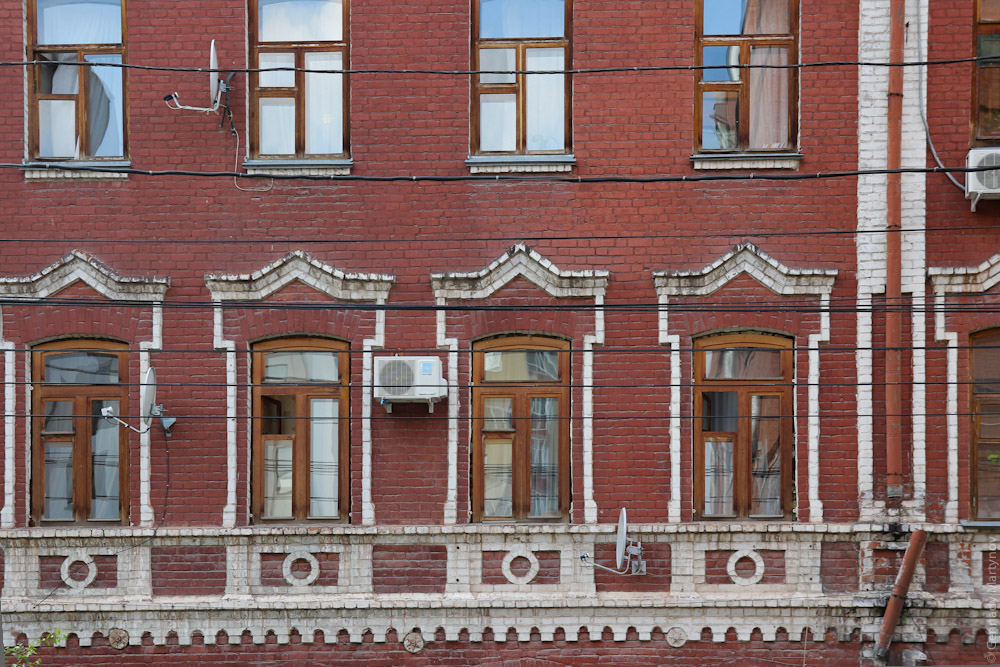 Unique case — on wall painted advertise had been saved.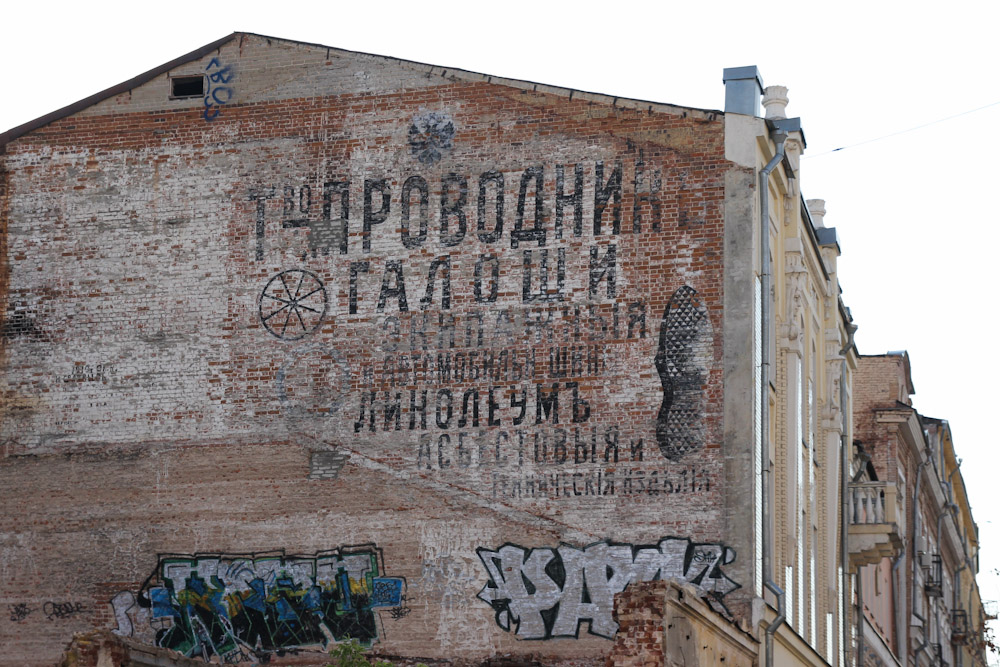 Another one, but construction.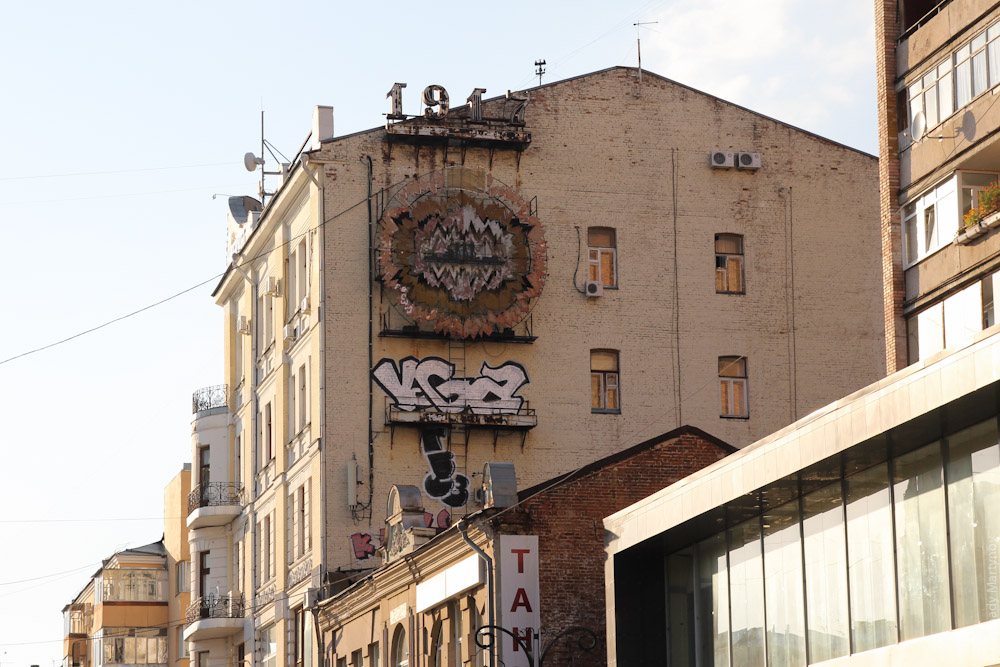 Manhole.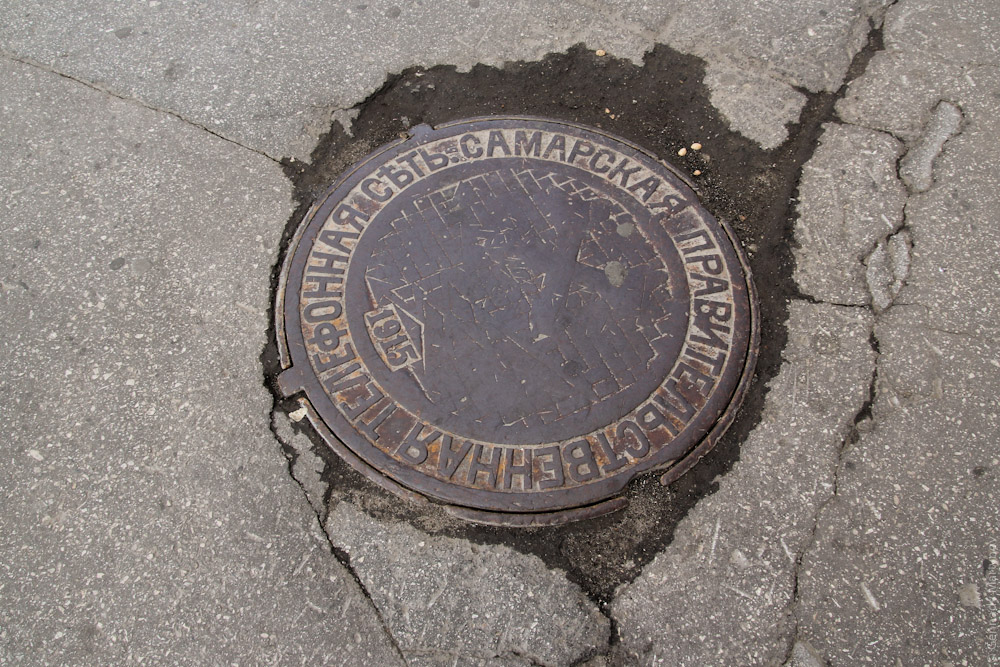 One type of street signs — big, painted on facades.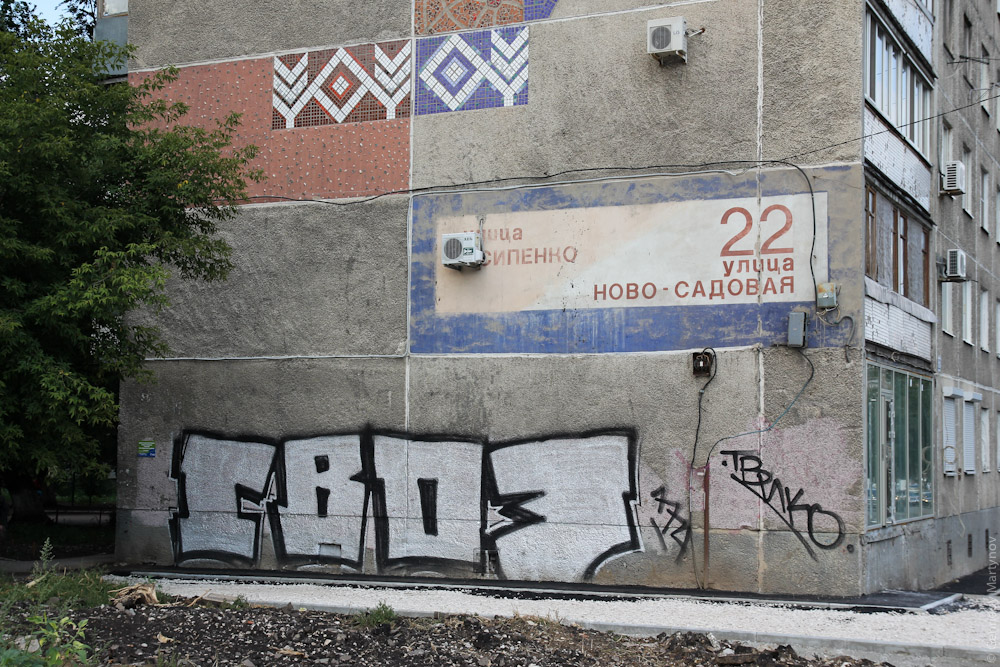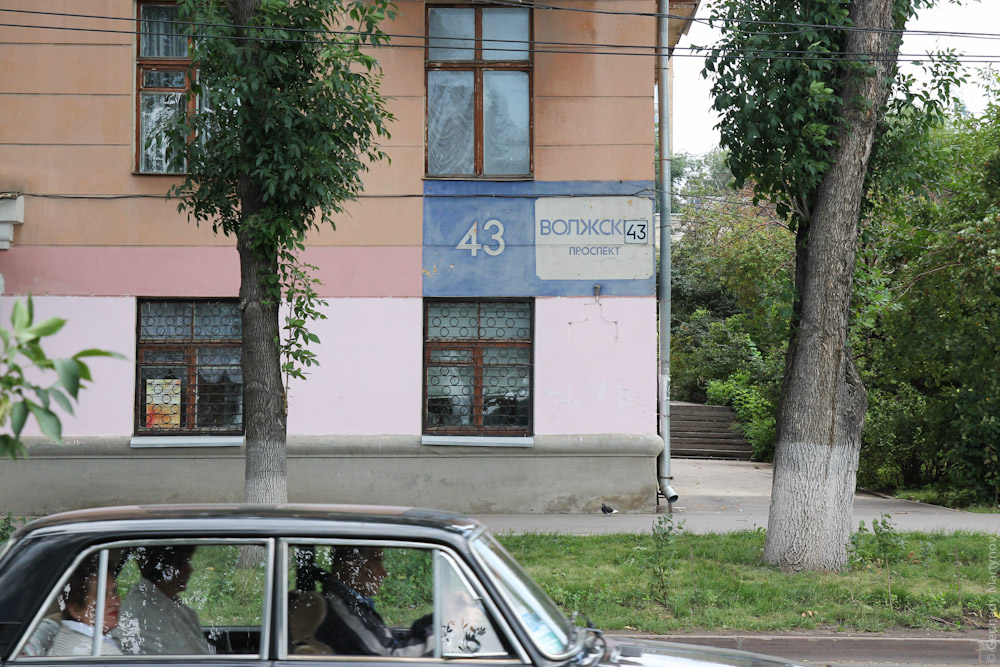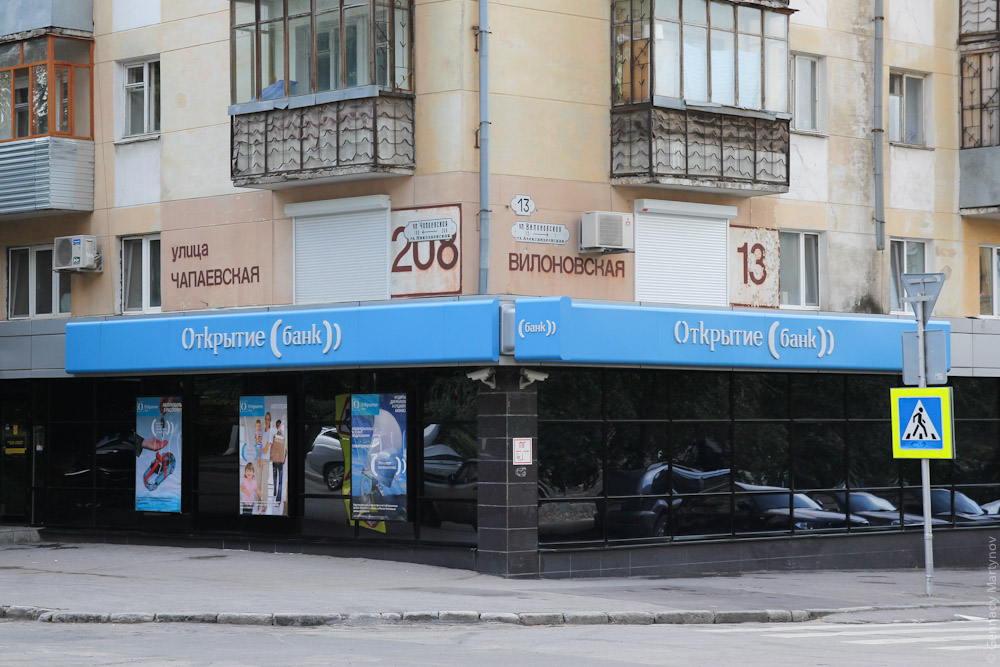 Another today's one, smaller.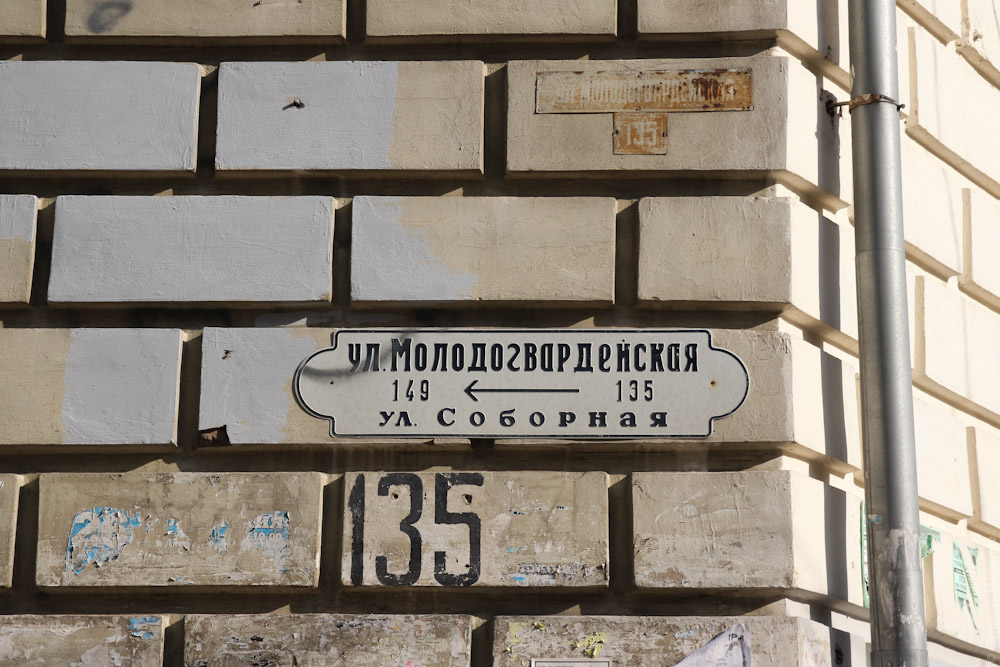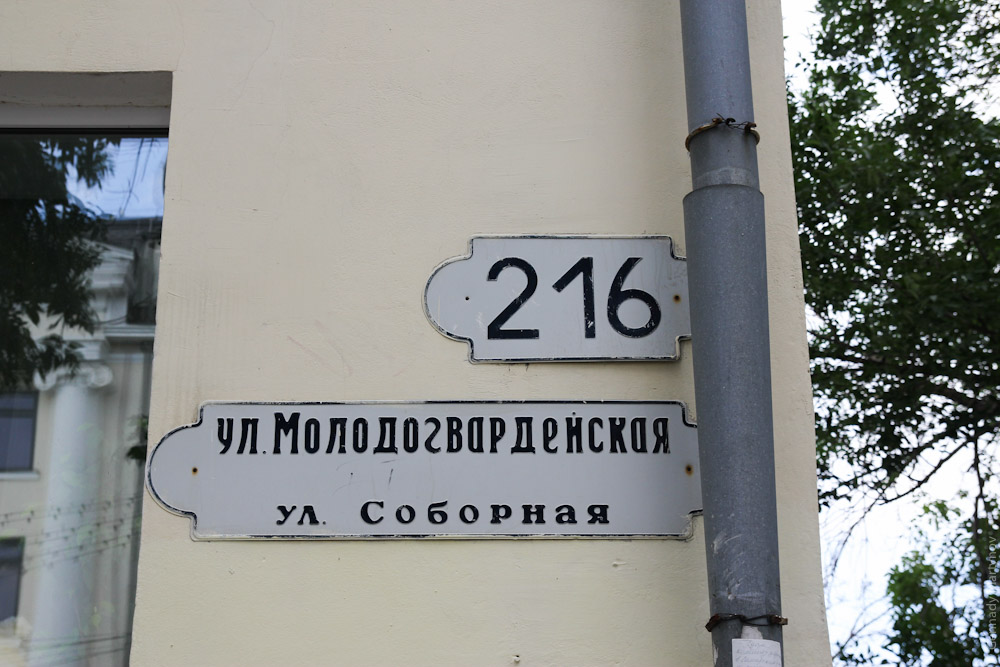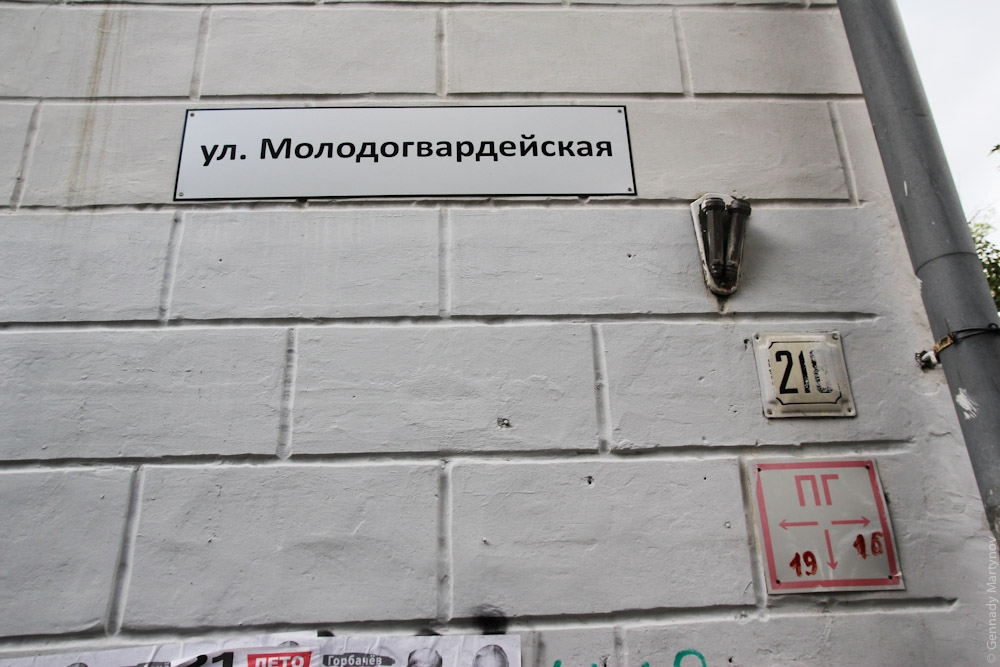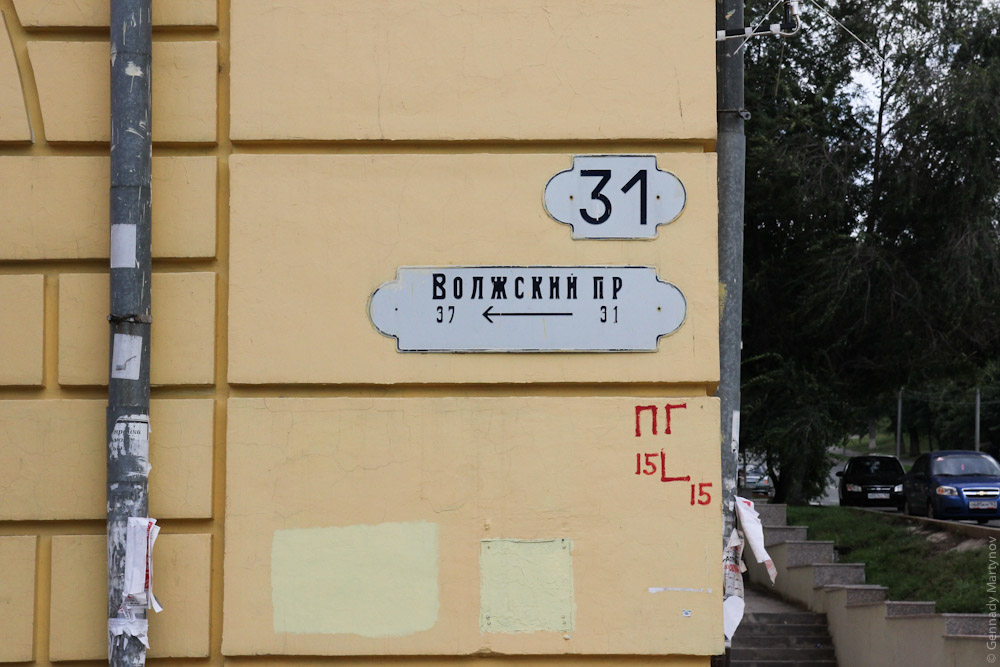 Old street sign, from times when city was a human scale still.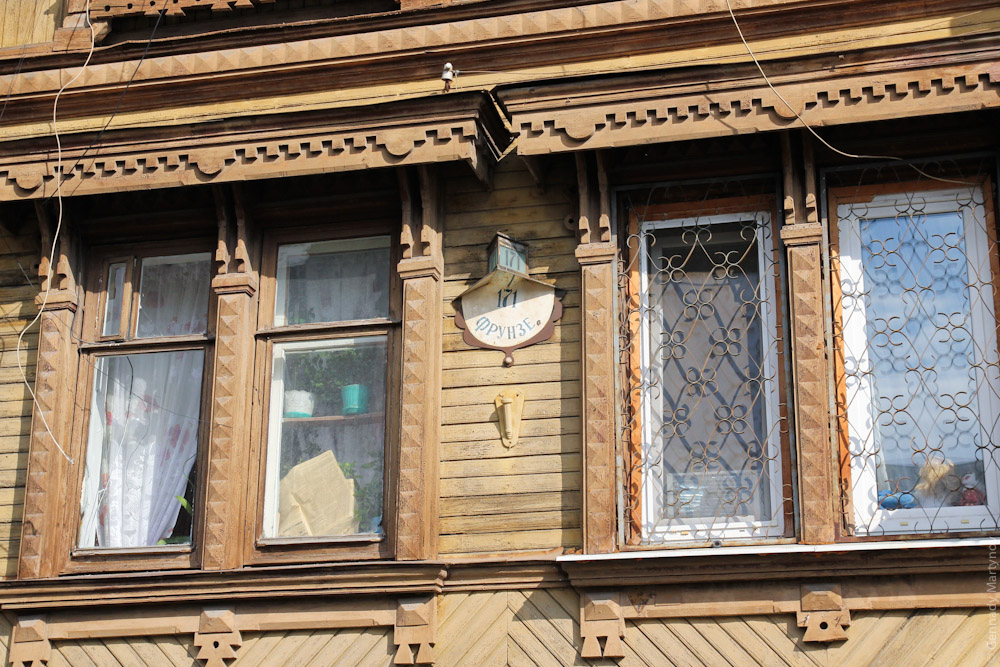 Phone booth.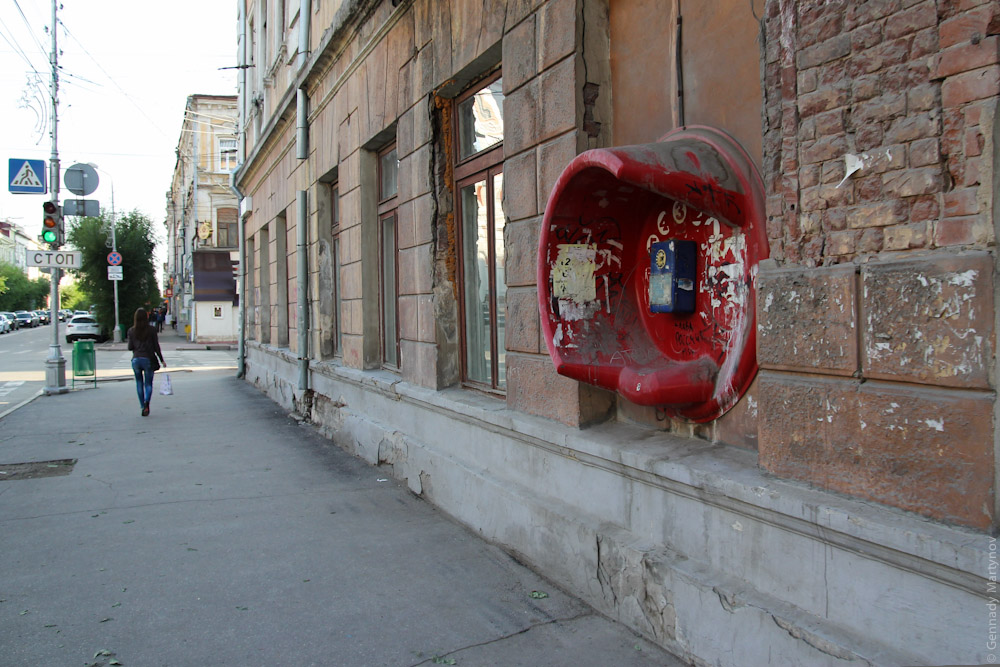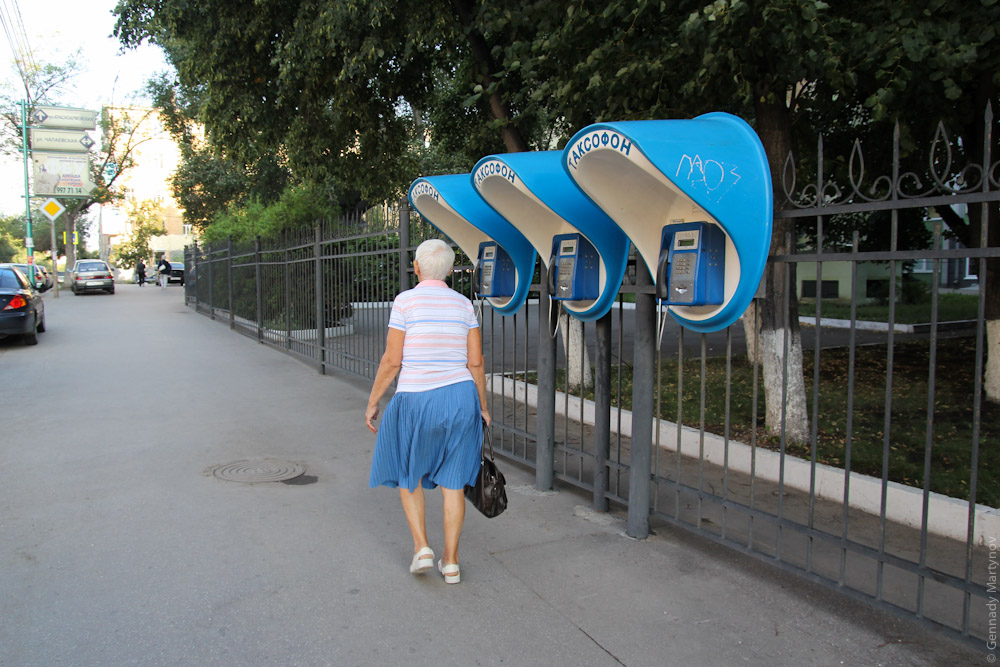 Tram.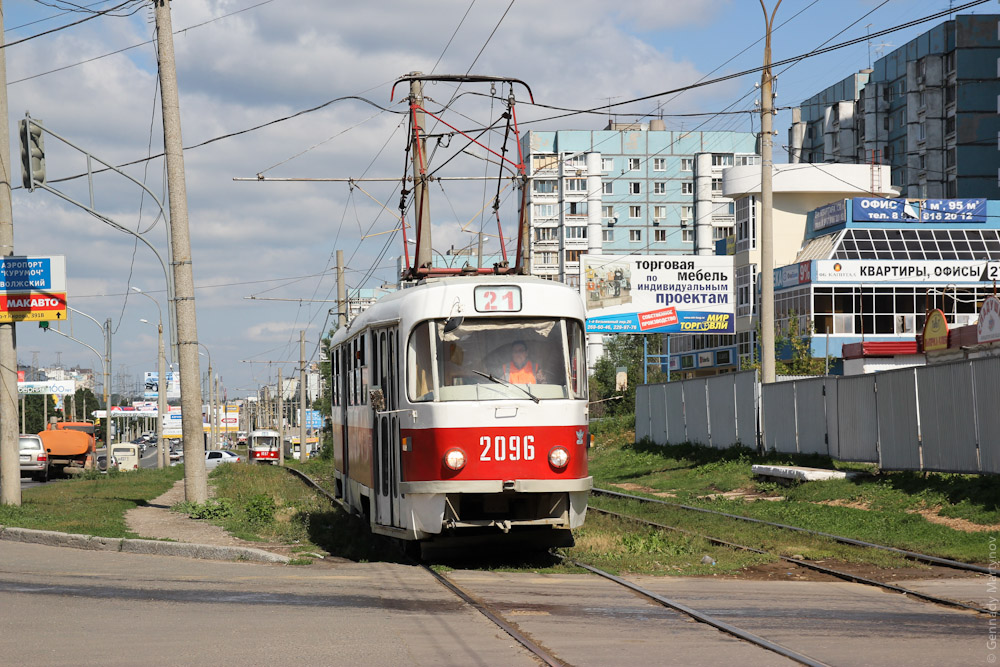 One of square was build with a potential to be transformed into airfield in case of war.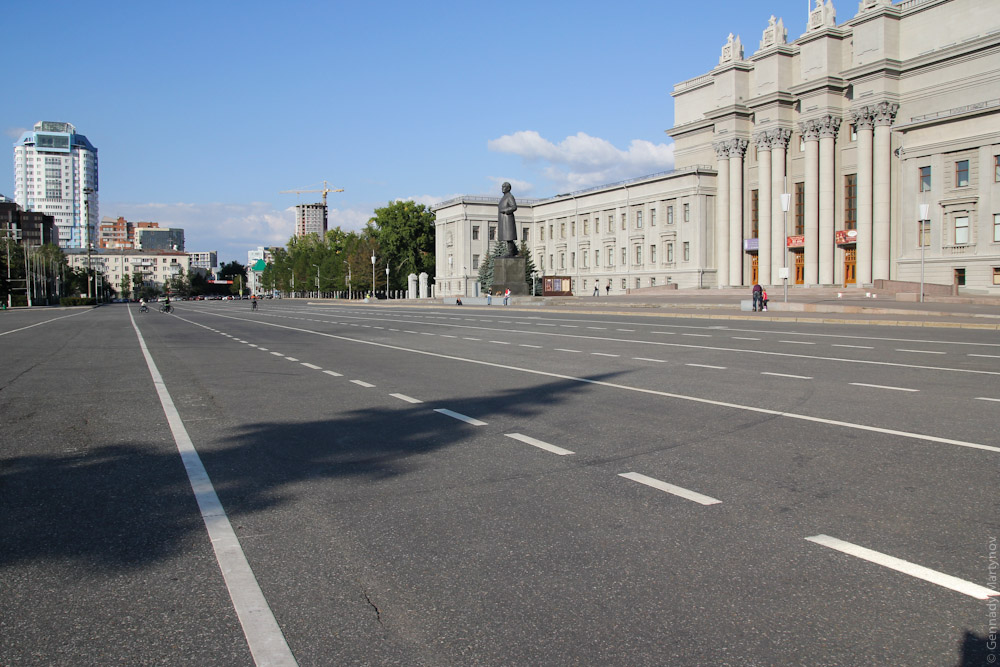 Life.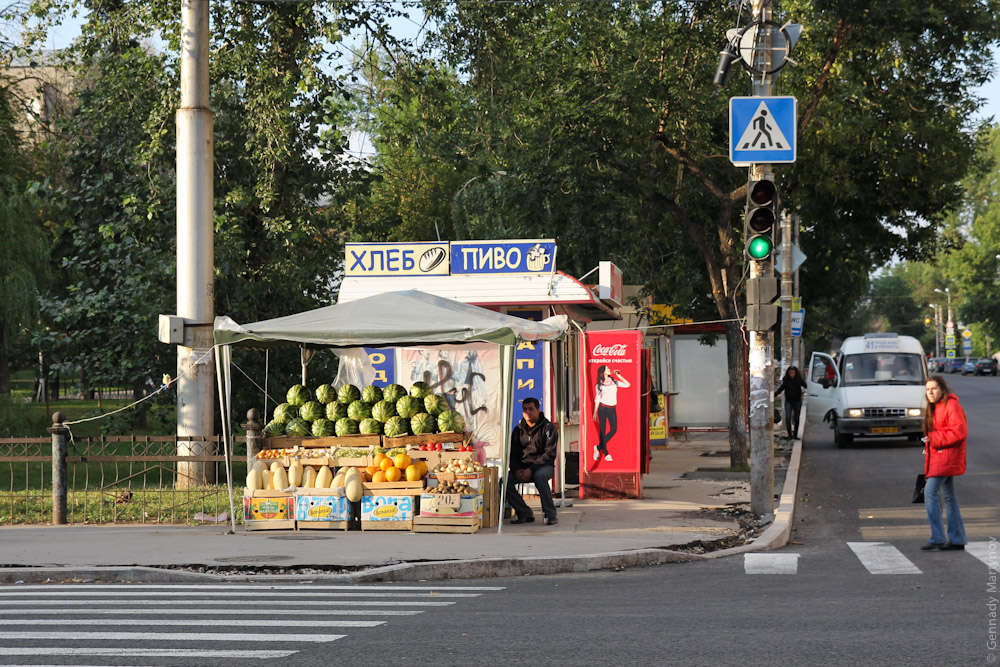 Cheburashka.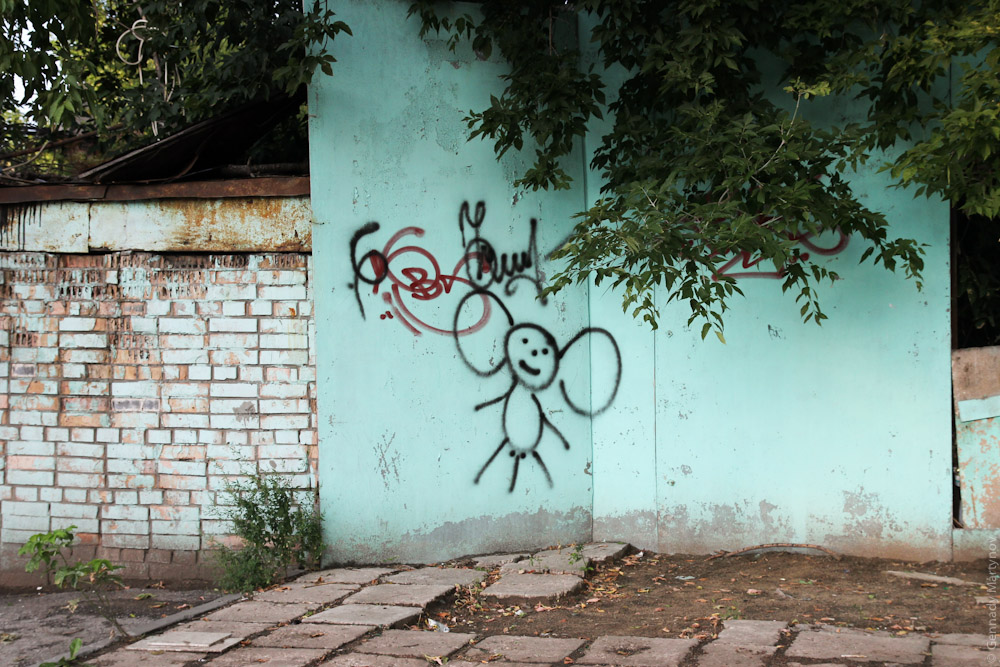 Road works.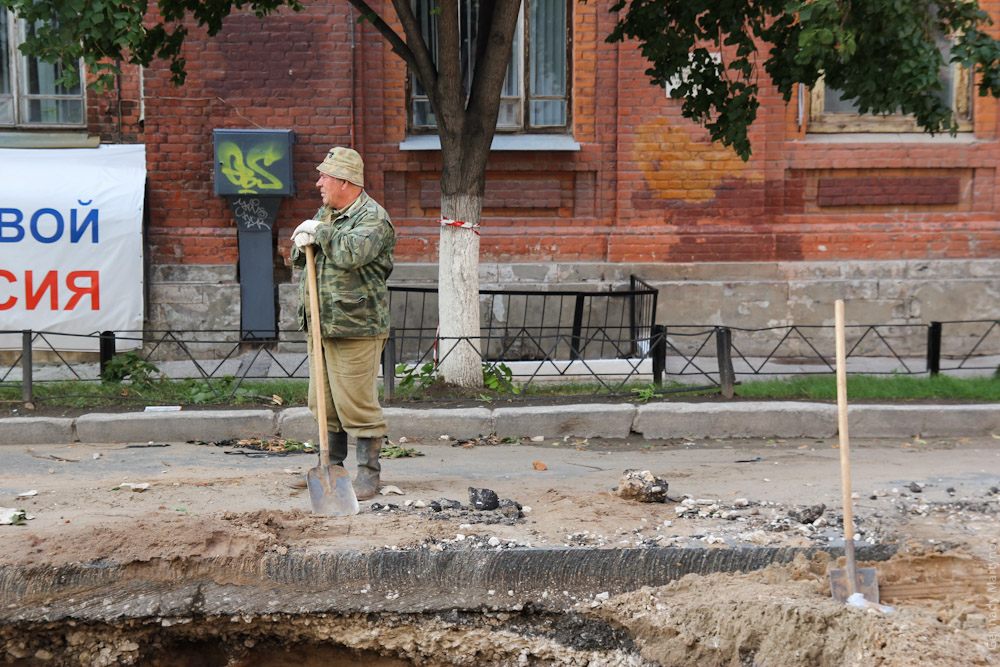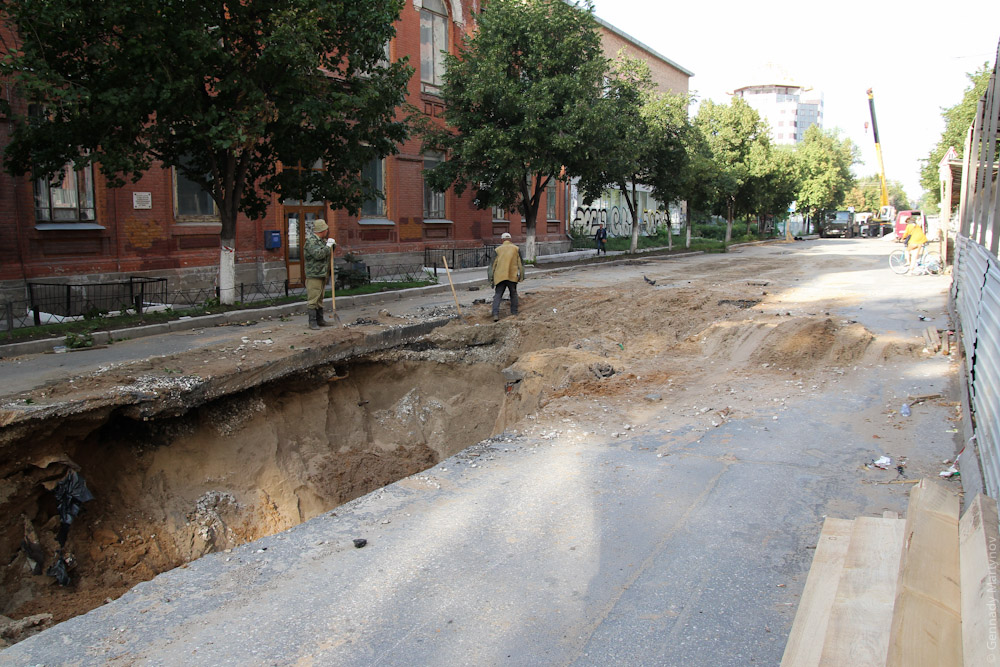 — Hey! What are you looking at?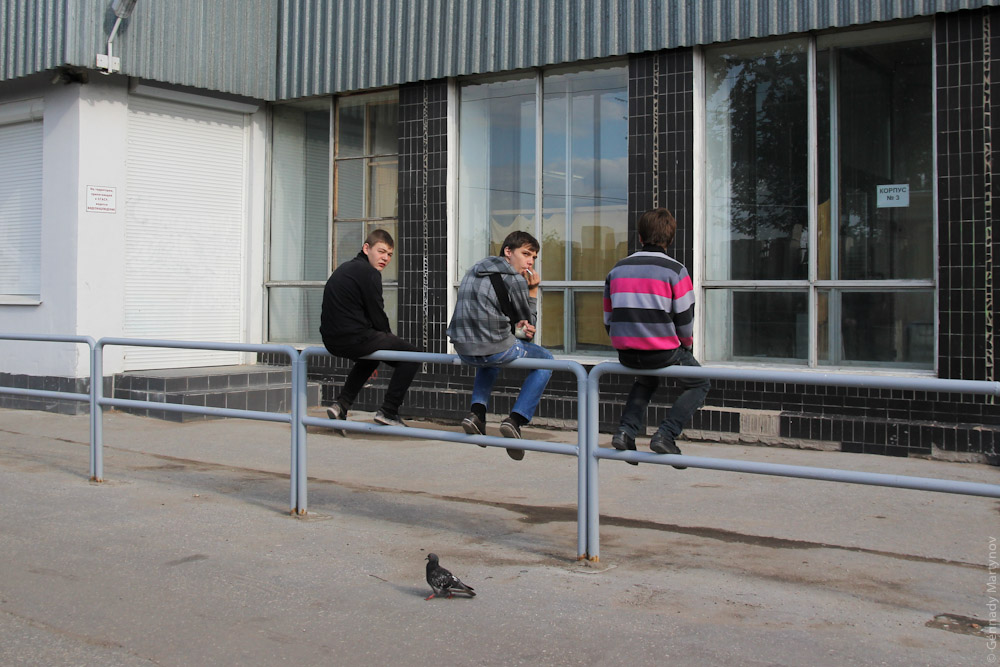 Ferry and a taxi boat.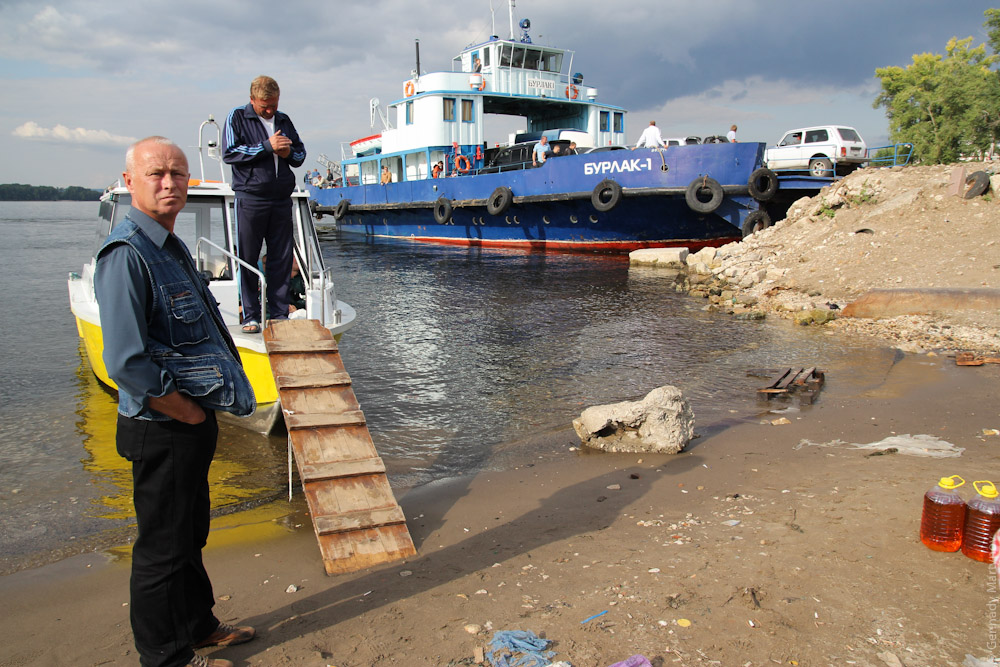 Samara is one of the centers of space rockets factoring. In memory of it one rocket was placed on a square.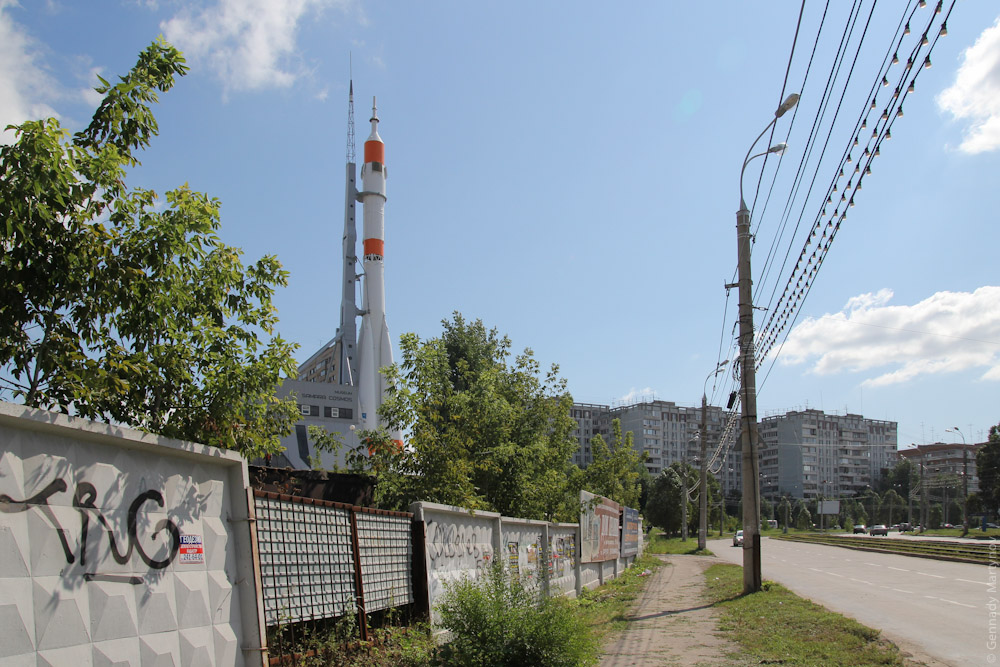 Space rocket, view from below.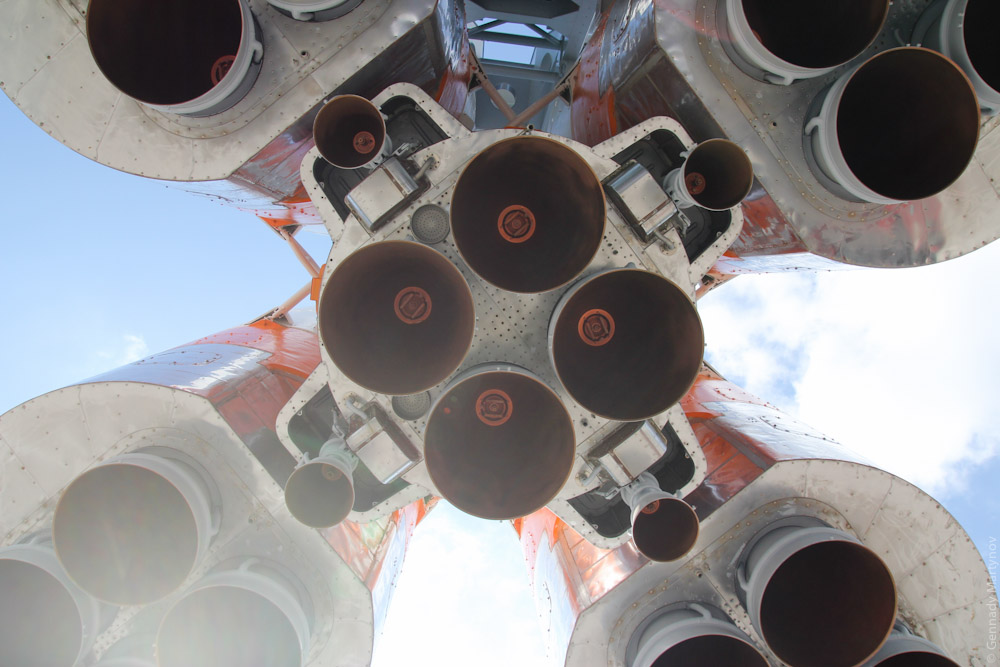 In museum nearby samples of famous astronauts' tube food.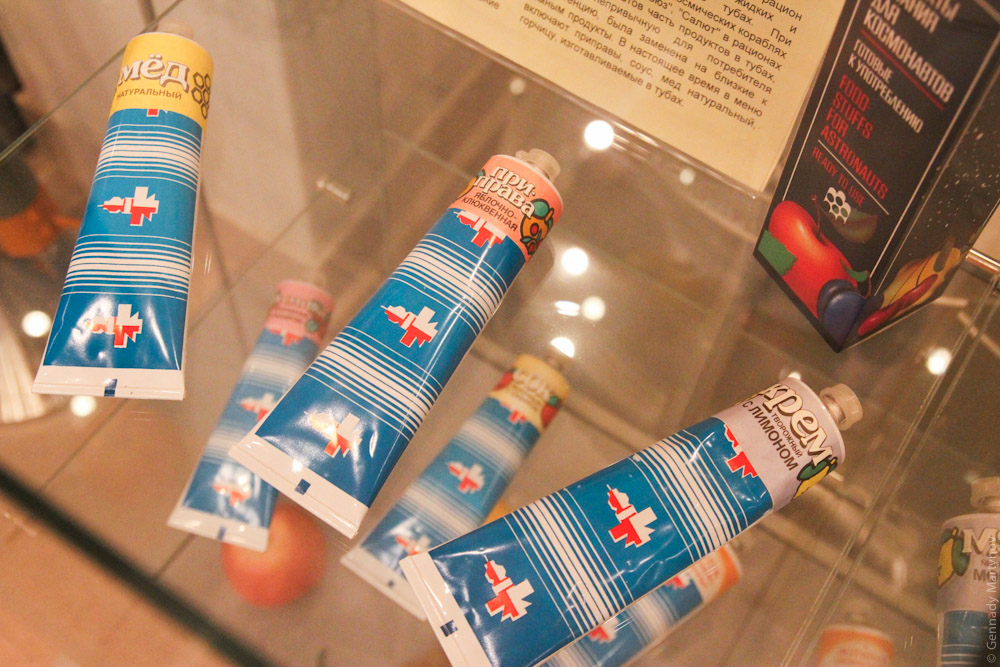 Used landing module.