A little story how I spent a night in Paris. It wouldn't exist if one unexpected thing didn't happen with me one night in May 2011. But before, enjoy some views from the airplane.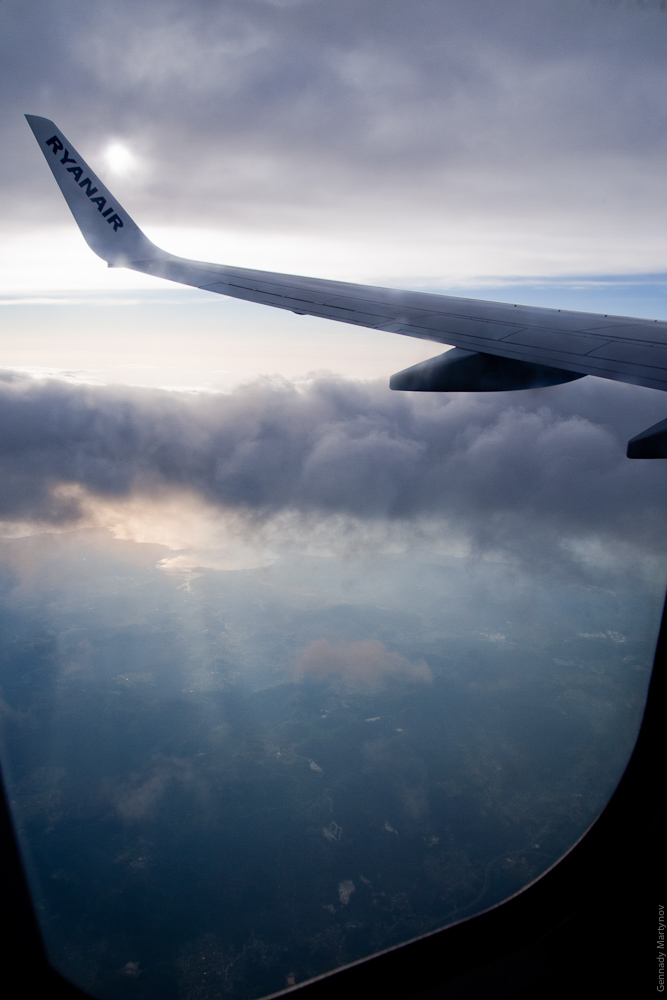 Above the west of France.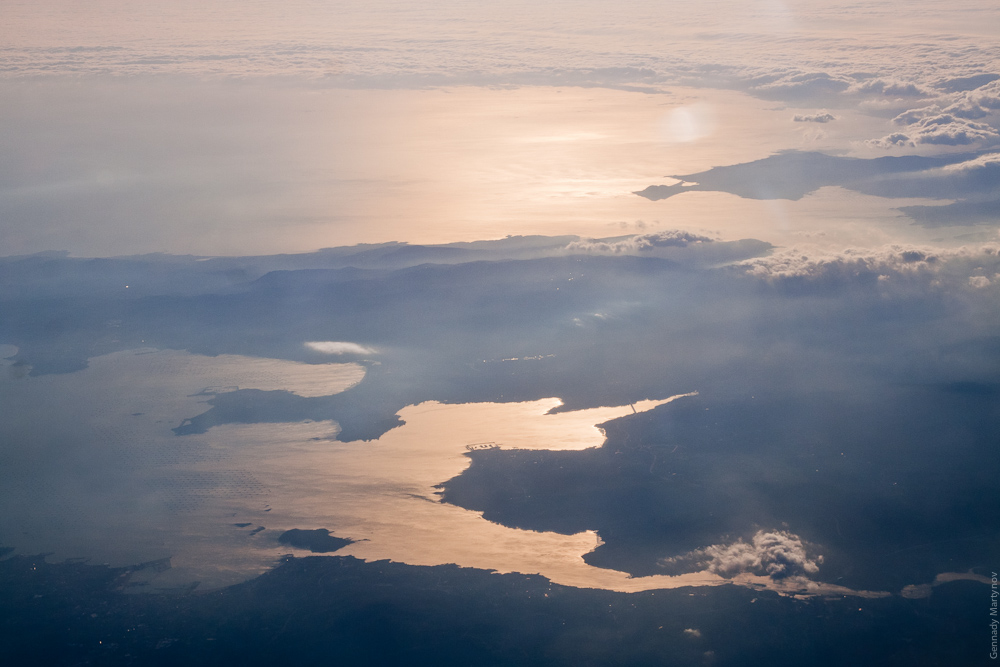 Sunset clouds.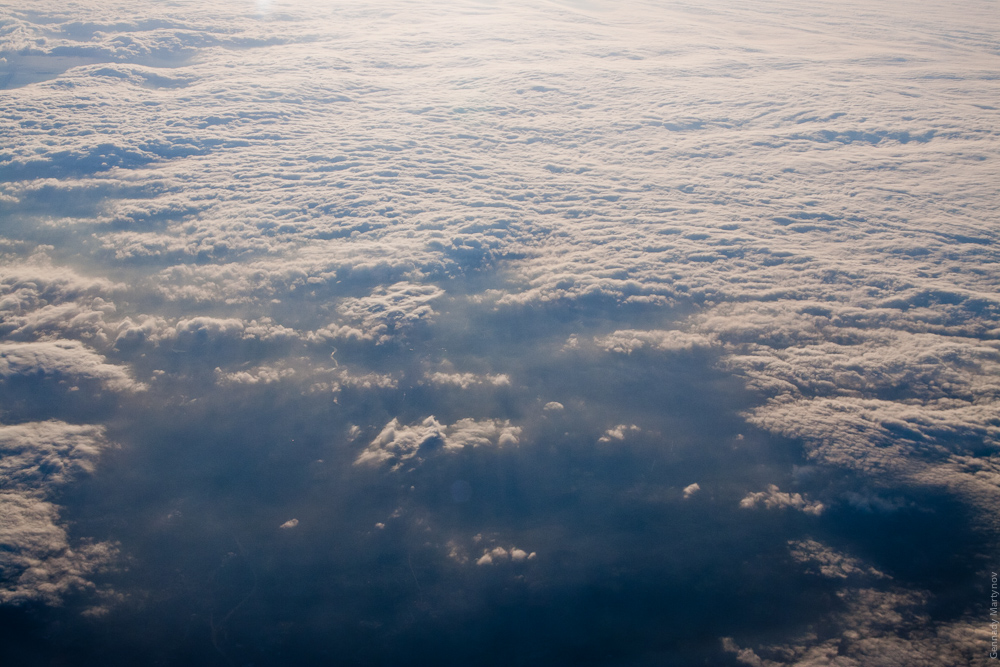 Paris?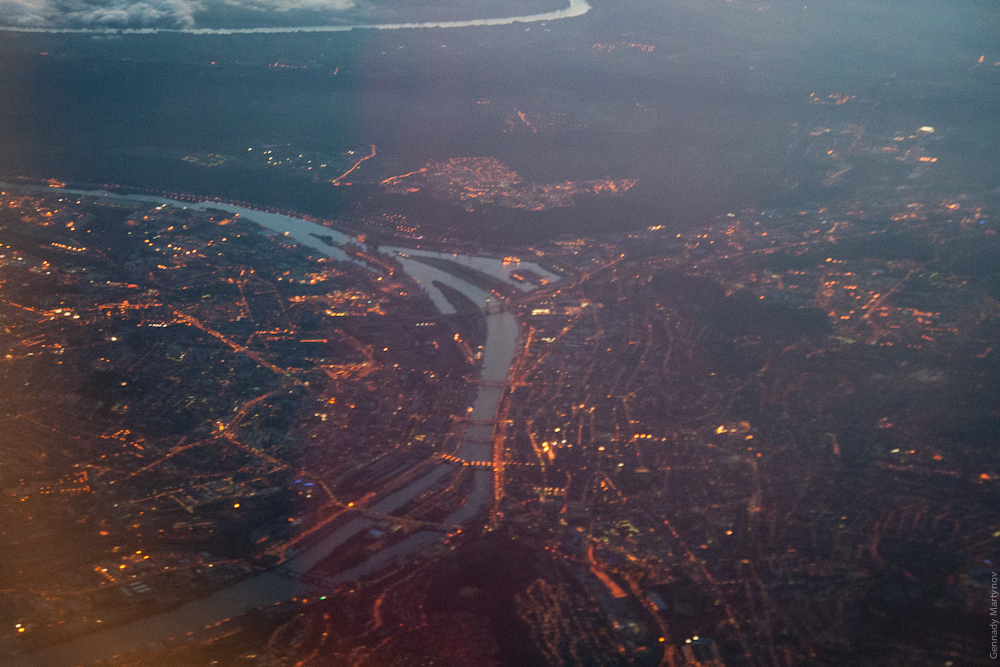 My flight arrived to Beauvais airport (situated in Paris suburb area) late afternoon. The plan was to stay overnight at the airport, waiting for the next morning flight. But, Beauvais airport, to my surprise, was so small that it was even closed at night. To stay overnight right outside the airport didn't seem to me a good idea, nay some young passengers decided to do so. I chose to take a shuttle bus and come to the city. So I got to spend a night in Paris.
00:00 – Bus arrived to the city. There are still many people on the streets. Midnight in Paris.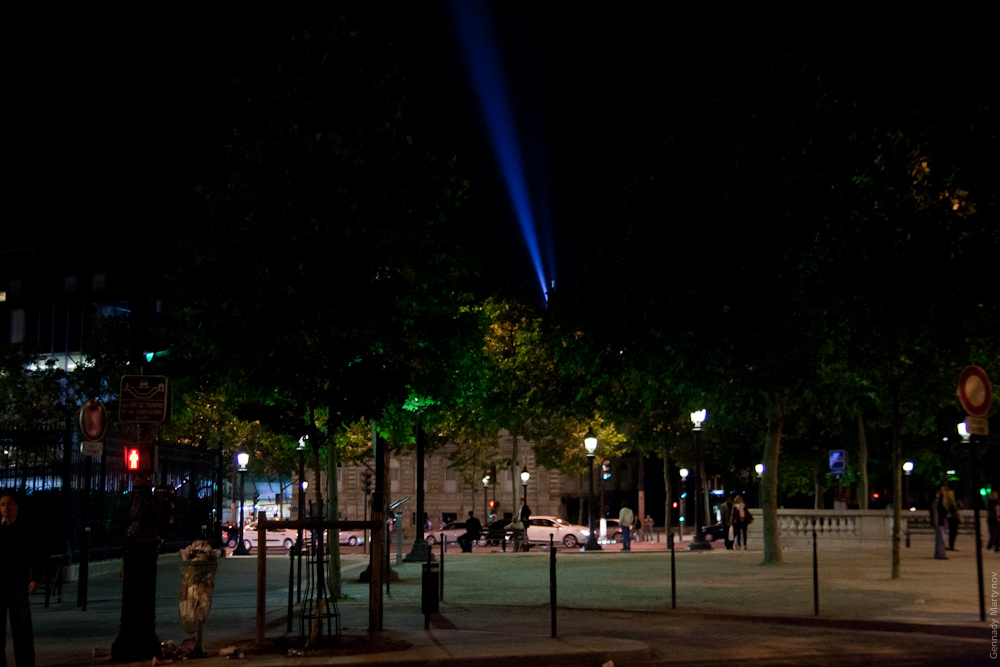 Early night promenade.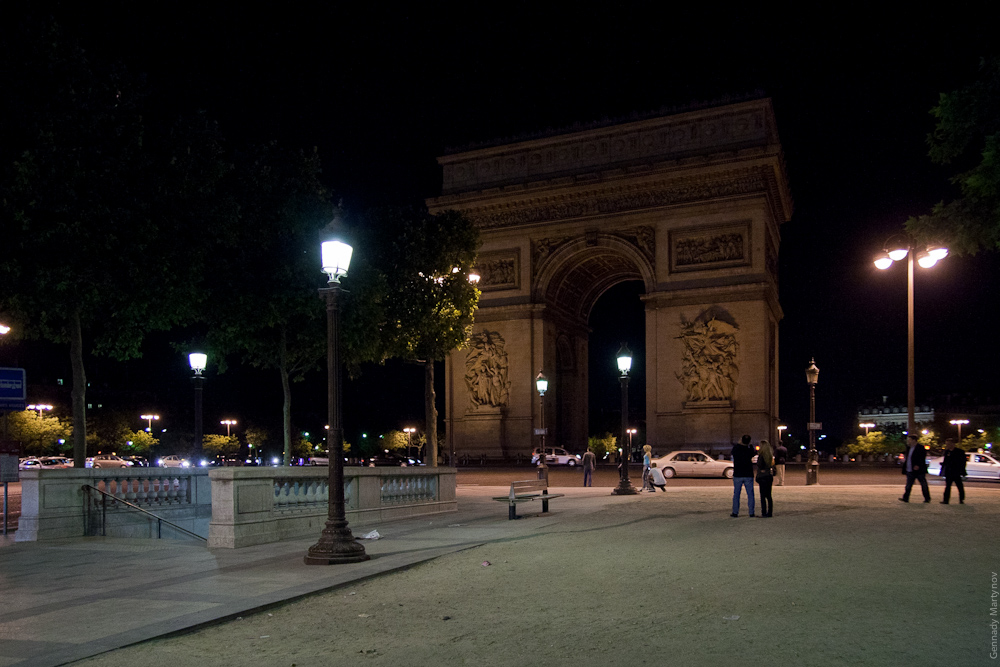 01:00 – It seems, all kind of social classes are presented on Champs-Elysees in that hour.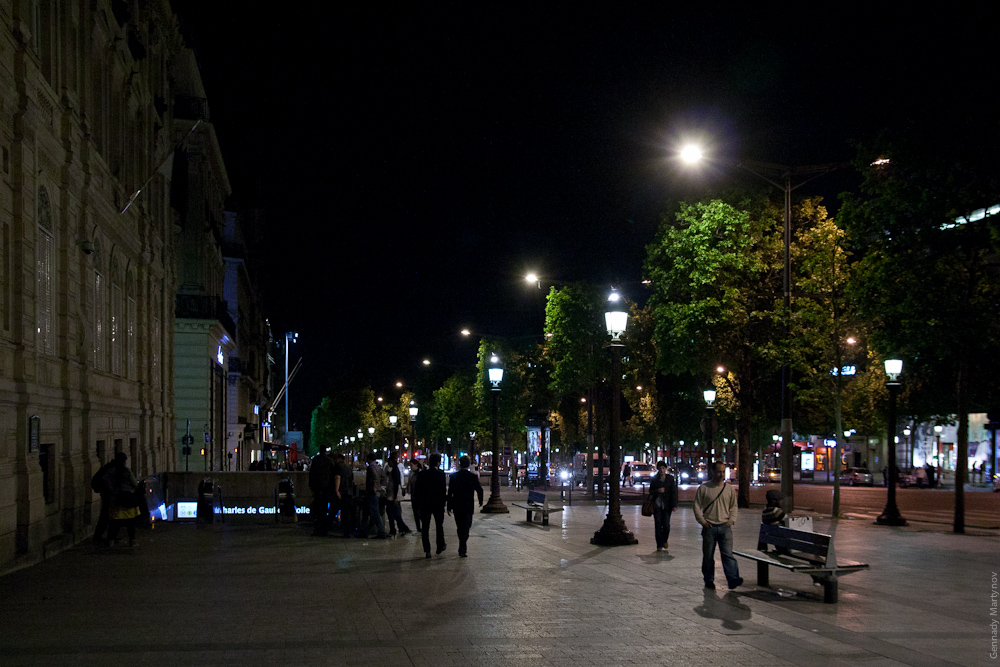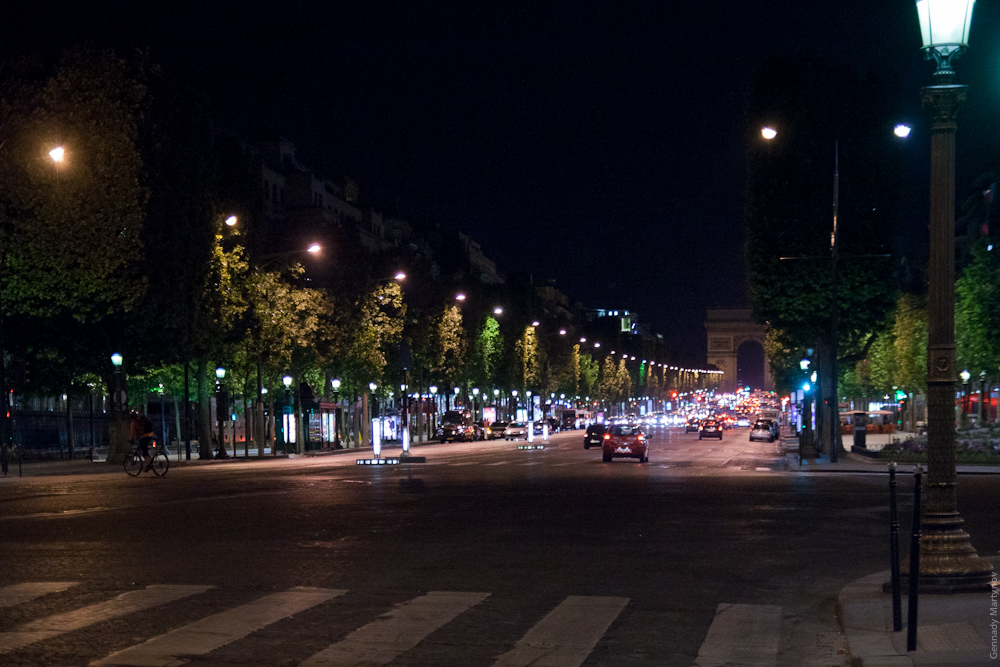 01:30 – City is slowly getting empty.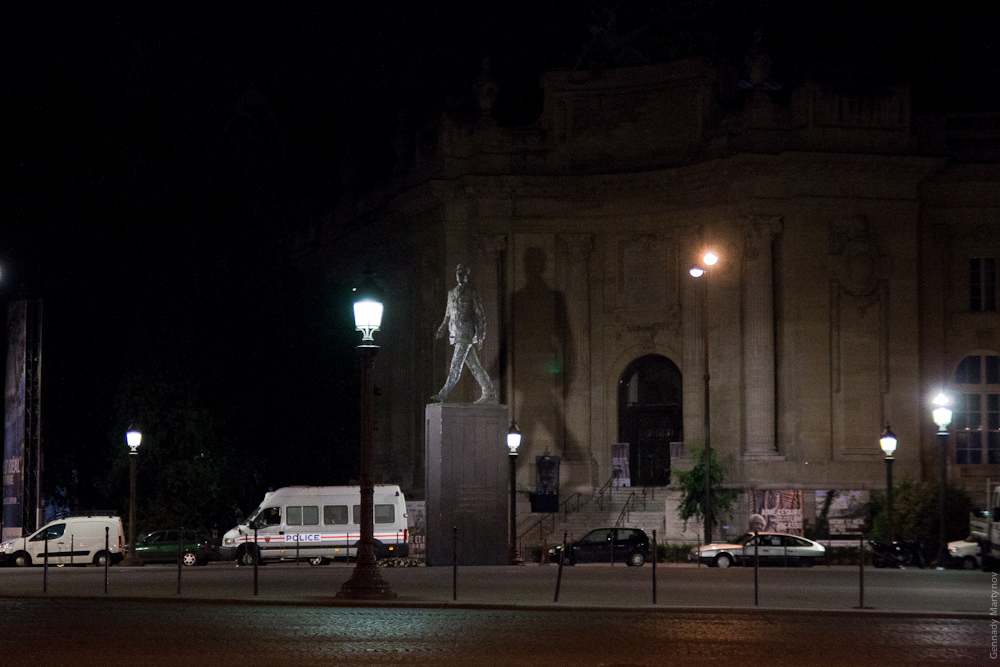 02:00 – Around that hour facade illumination of the buildings is switched off.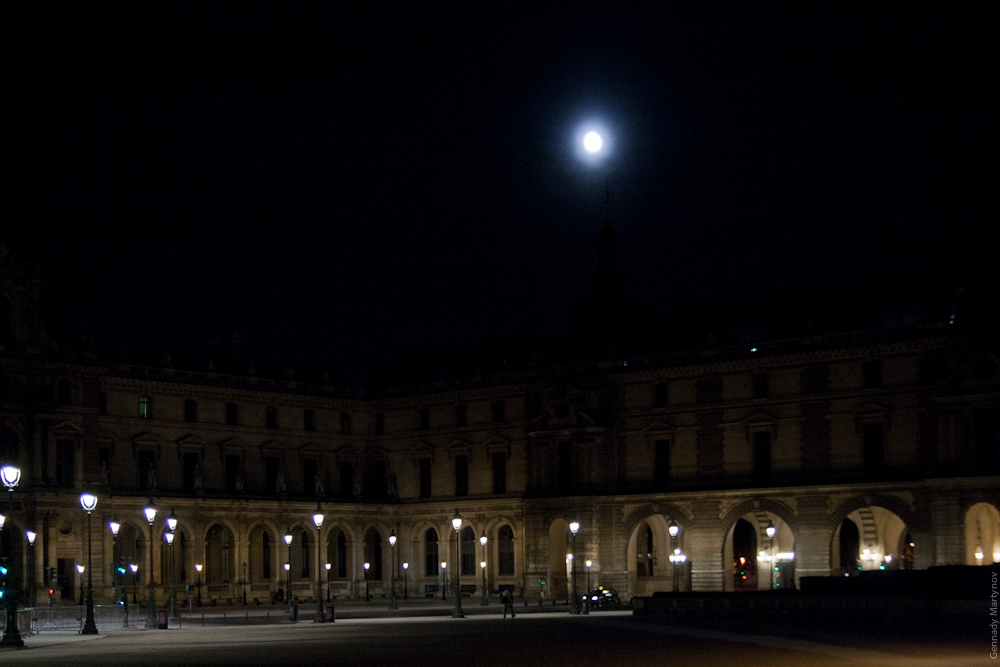 02:30 – Louvre.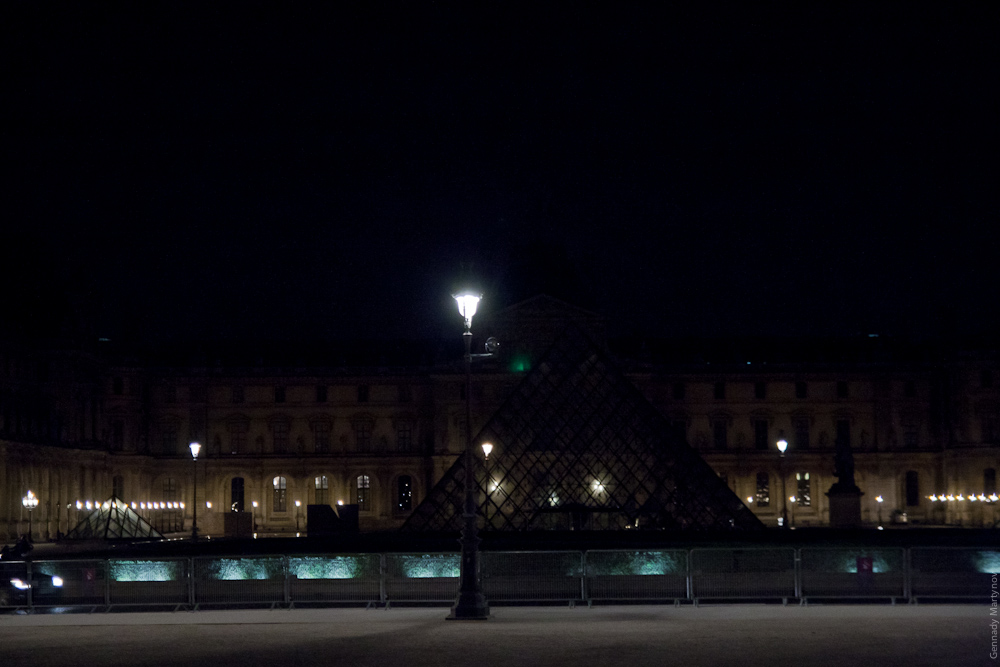 03:00 – Bars and restaurants finish to clean, and close.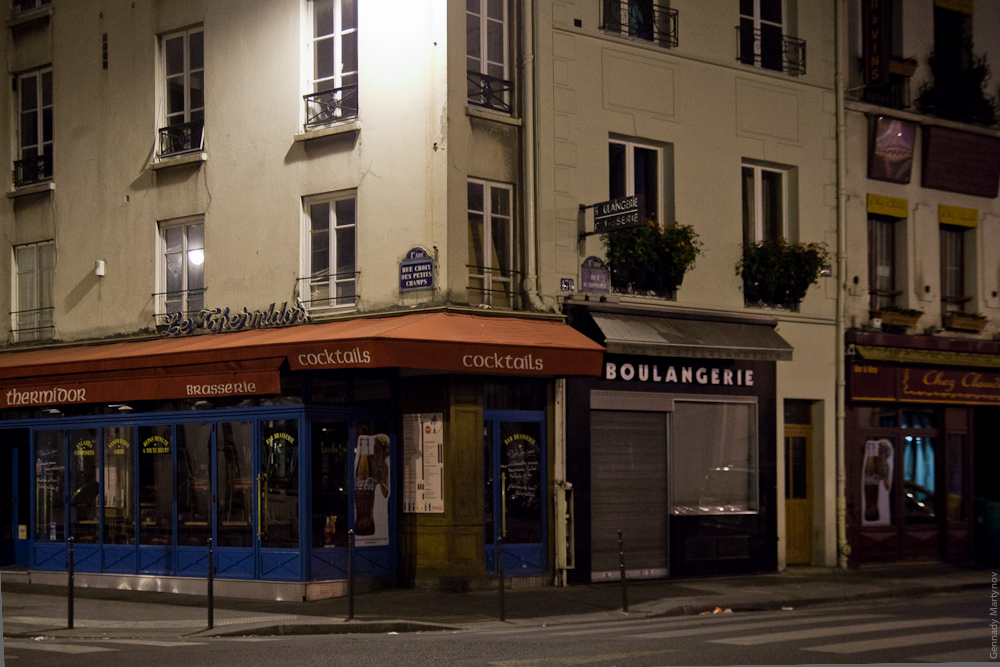 All go to sleep.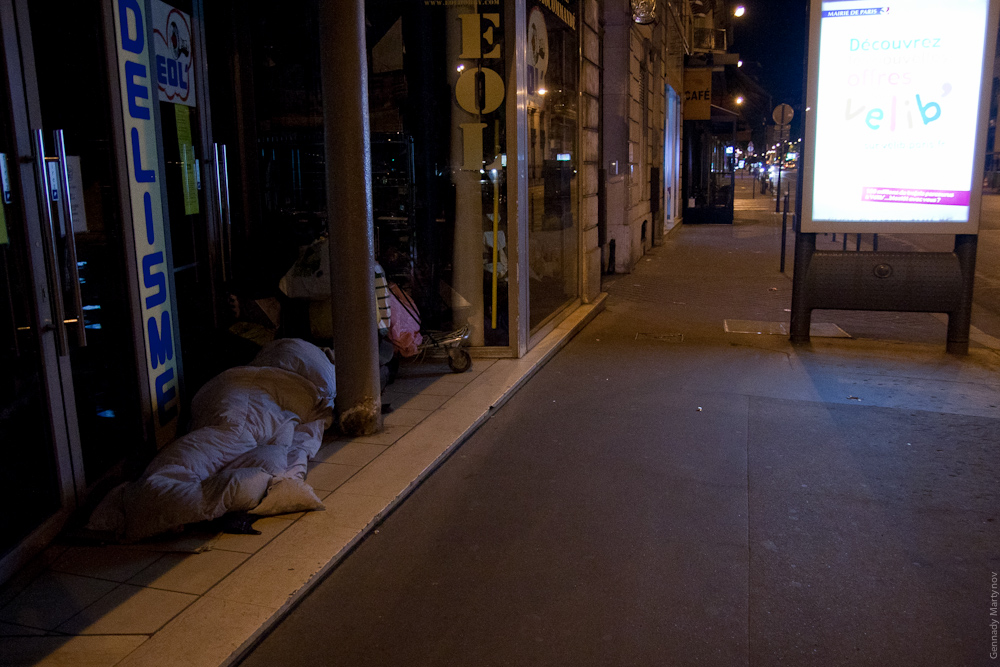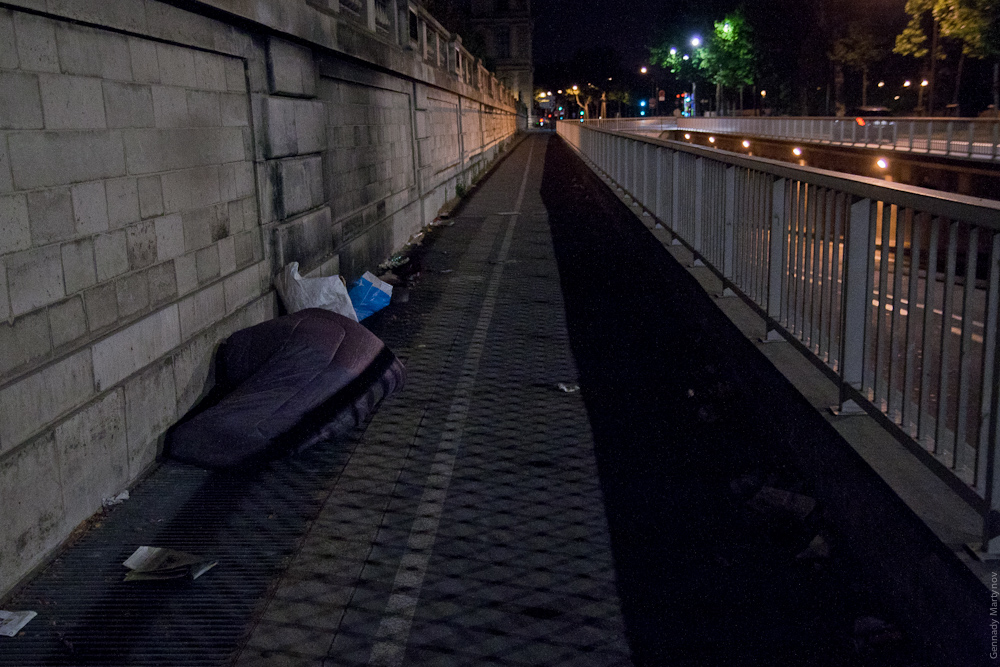 Not to get lost there are sufficiently good public maps available on the streets.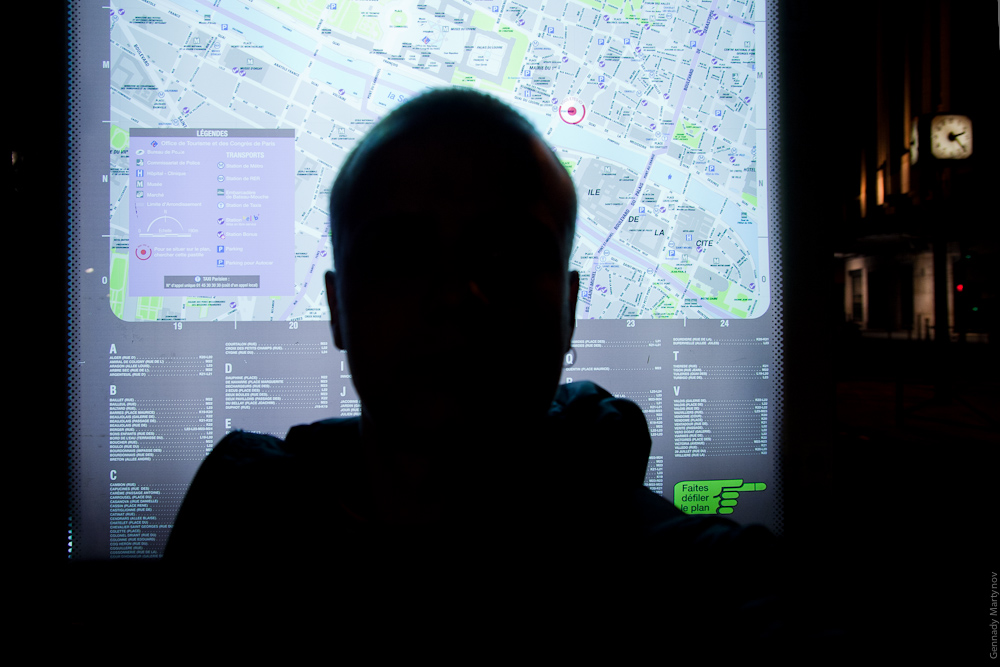 One more solution to navigate — Orange call-boxes with free internet connection. It's possible to find a current position on a map, get directions, and even send an email.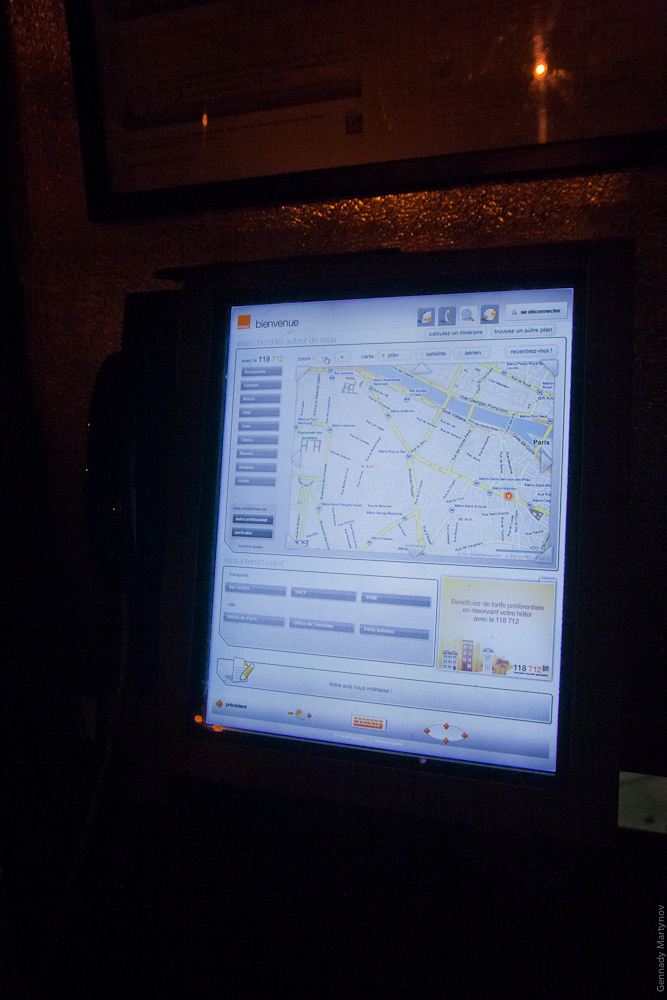 Some river.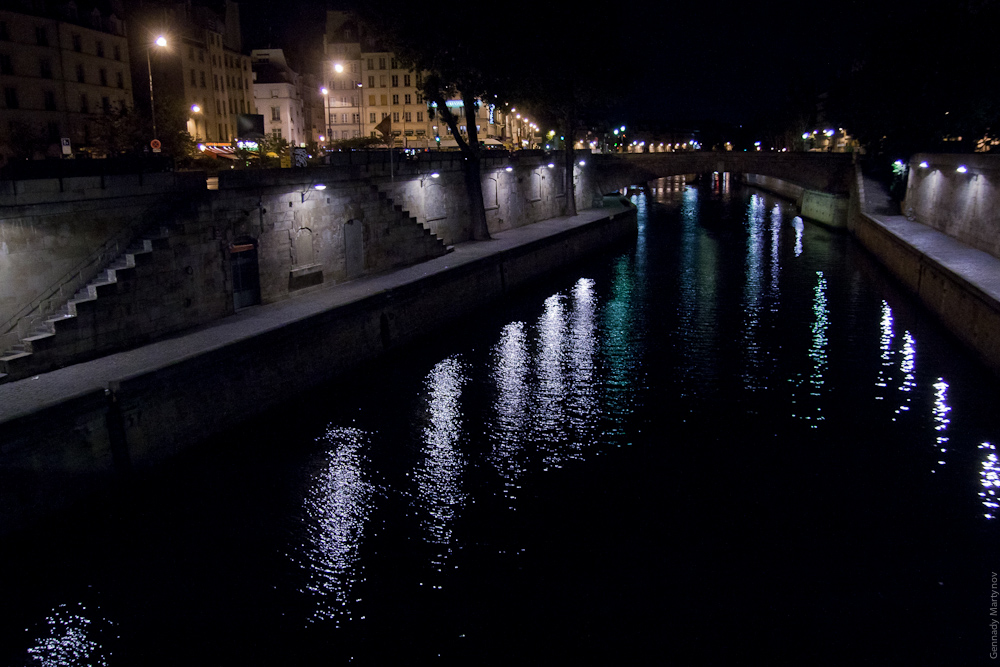 04:00 – Some church.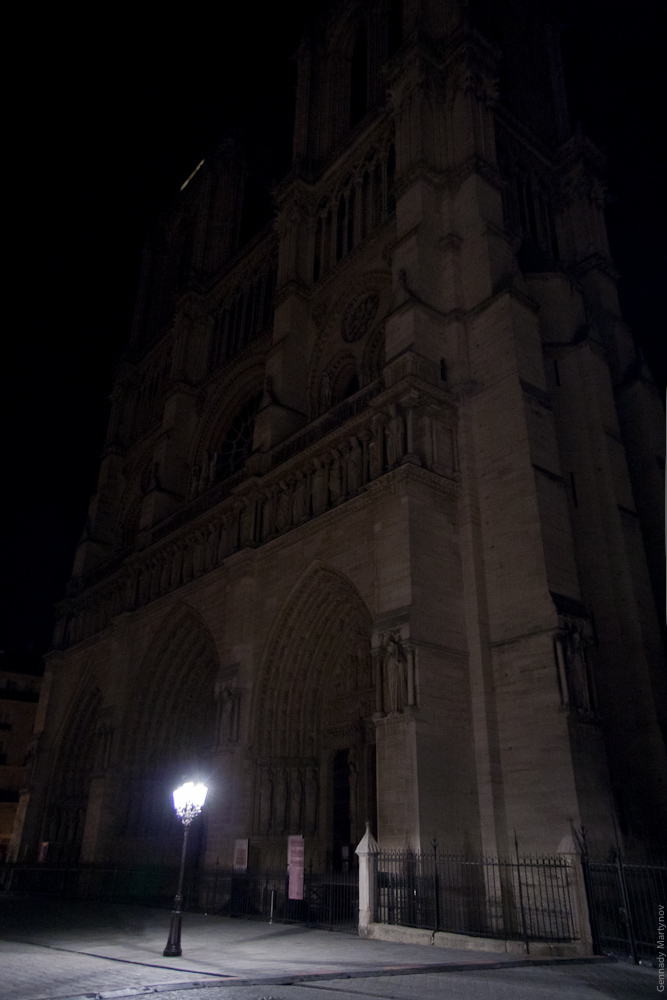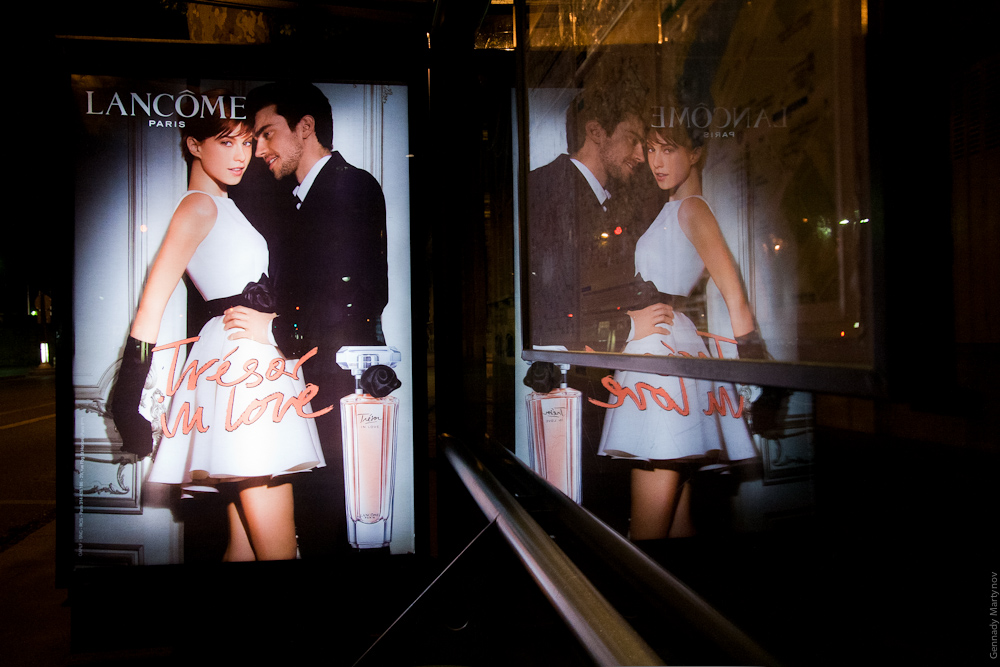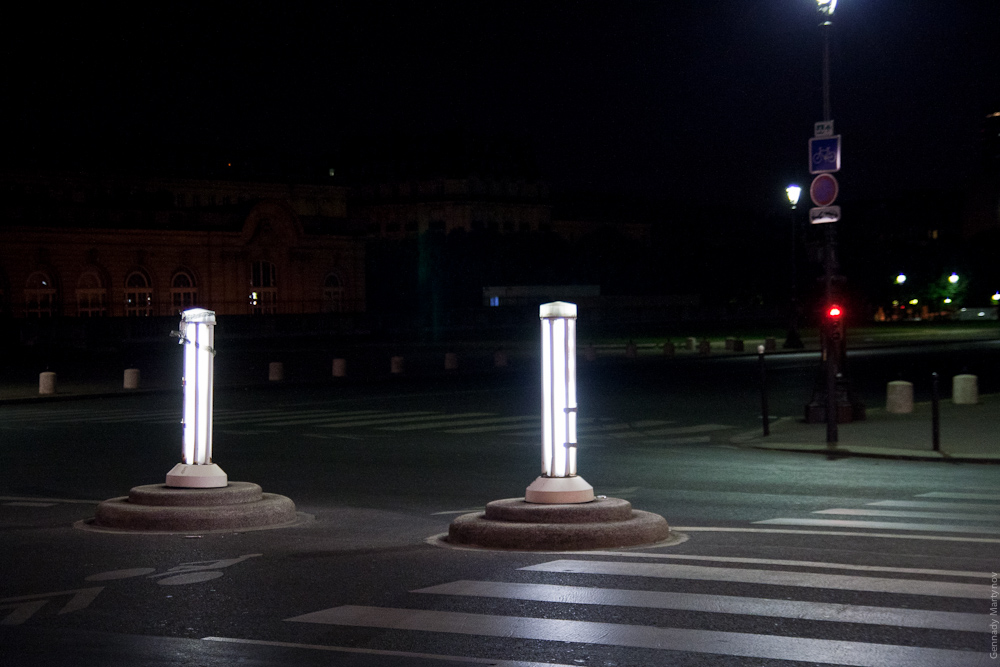 There is a particular charm of sculptures in a dim light.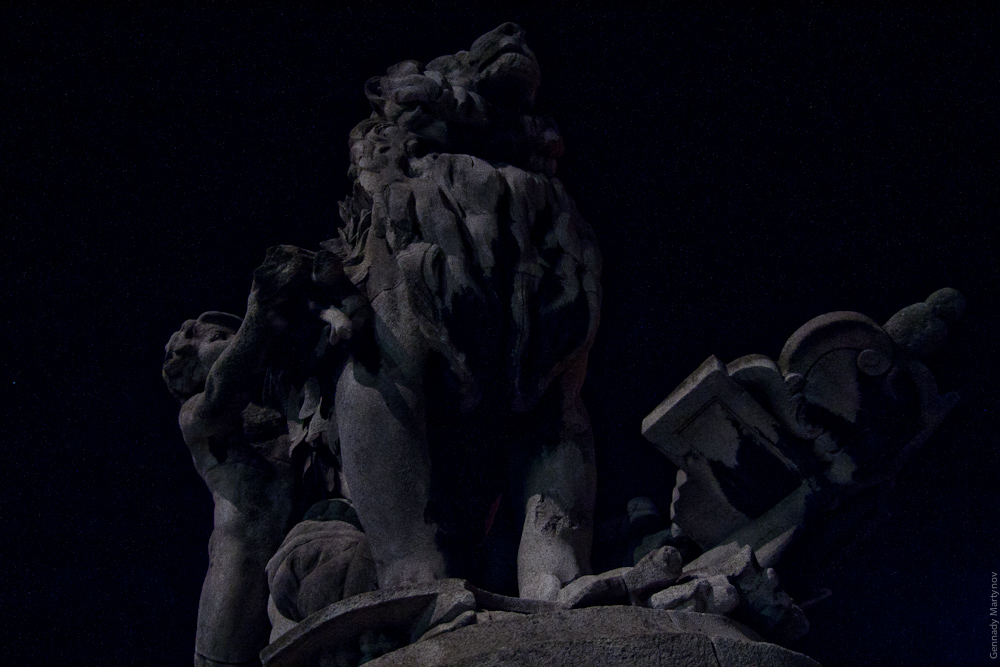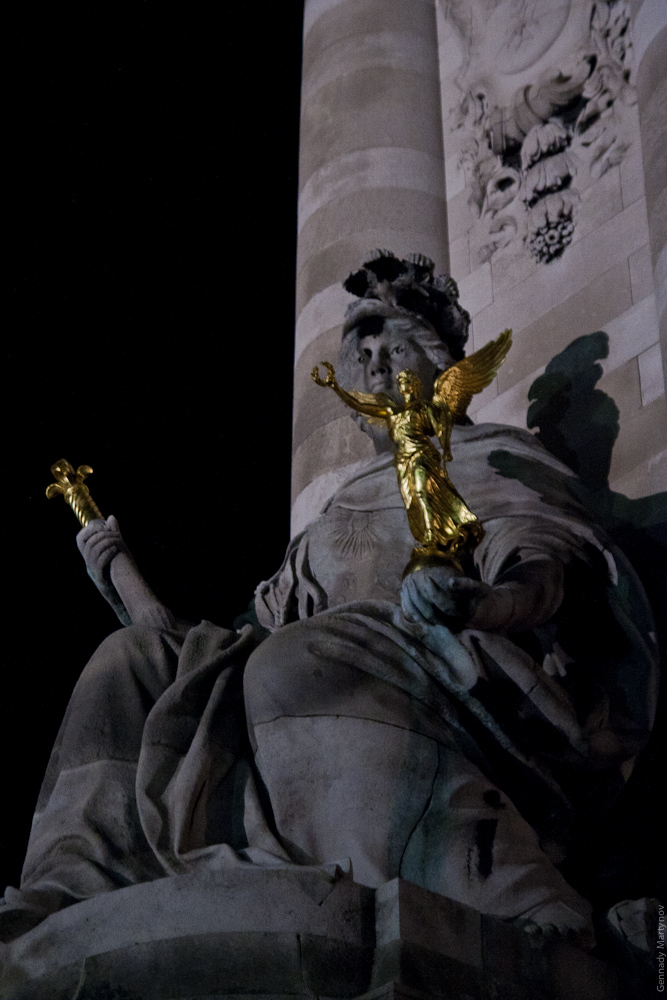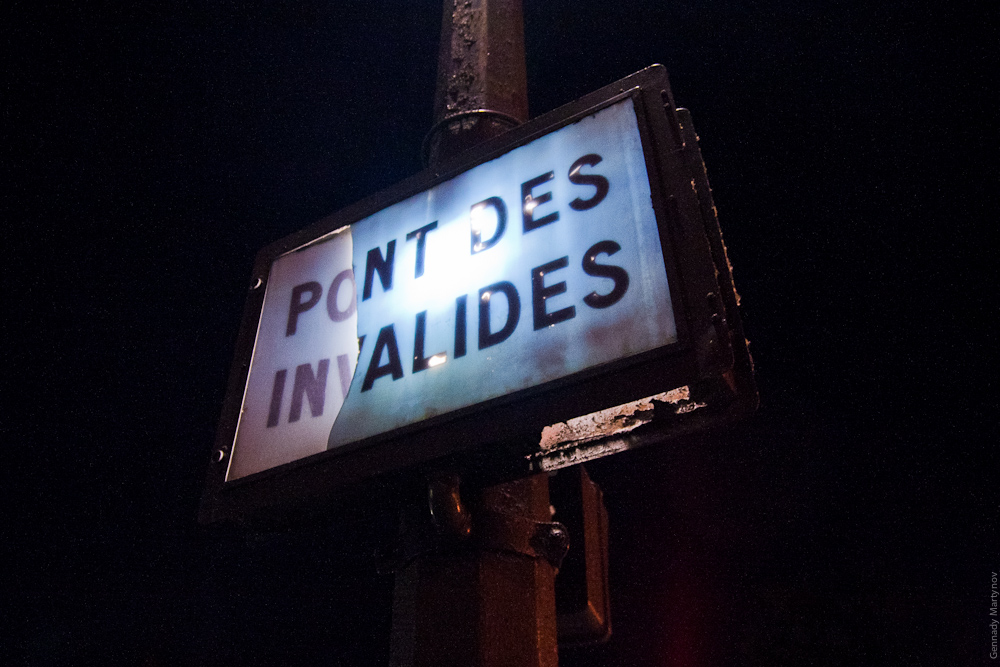 Two little red dots on the right - is the top of Eiffel tower. Its illumination is also switched off at night.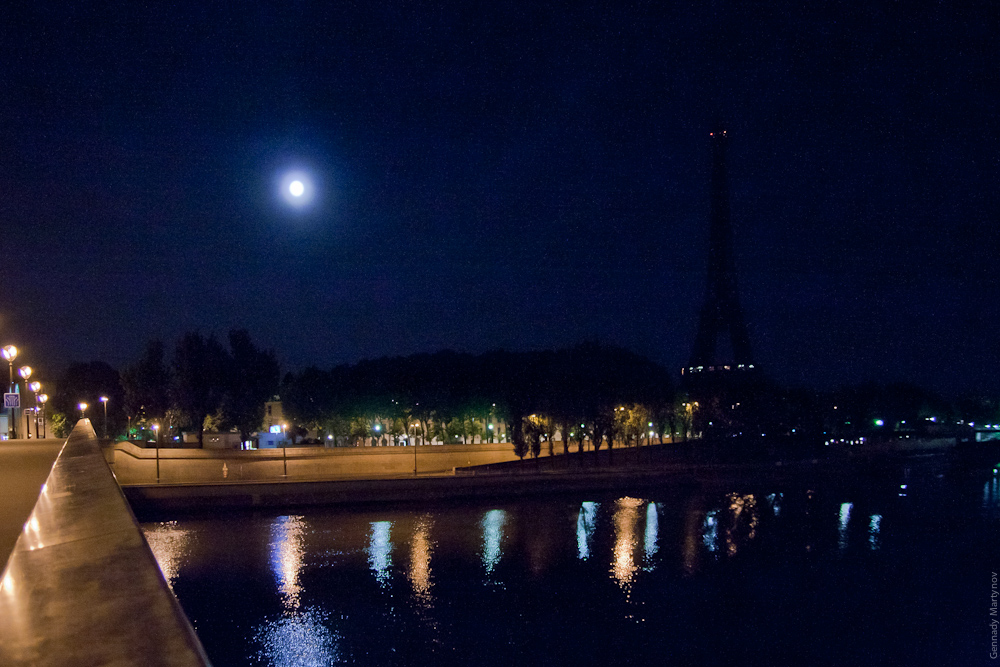 04:30 – Champs-Elysees again. Interesting that city is empty for two hours only. Around five in the morning a new day starts in Paris.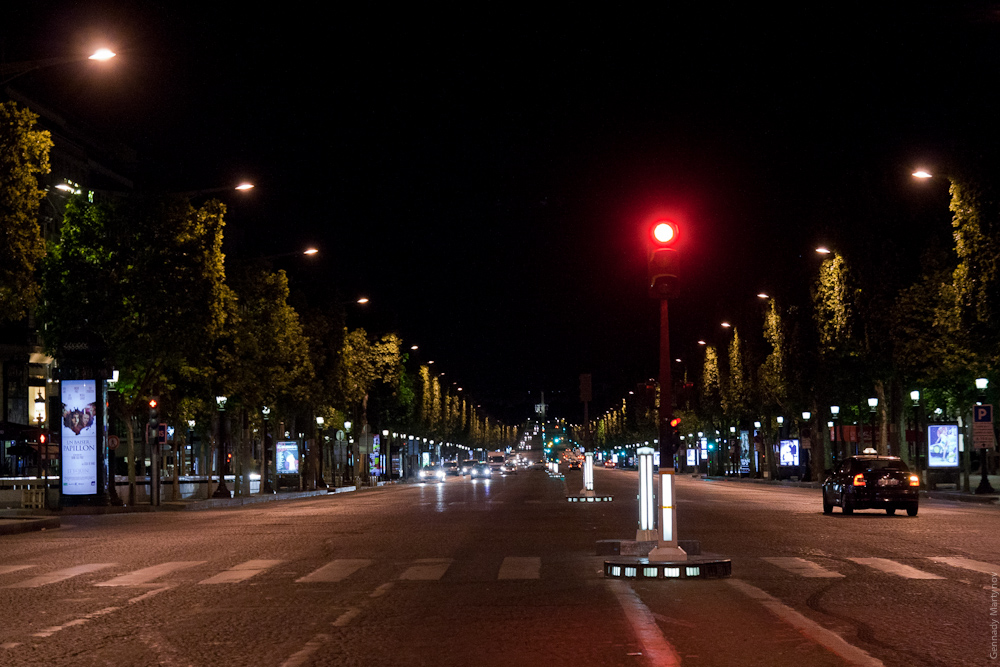 06:30 – First shuttle bus brought me back to the airport.