Winter is over before it began.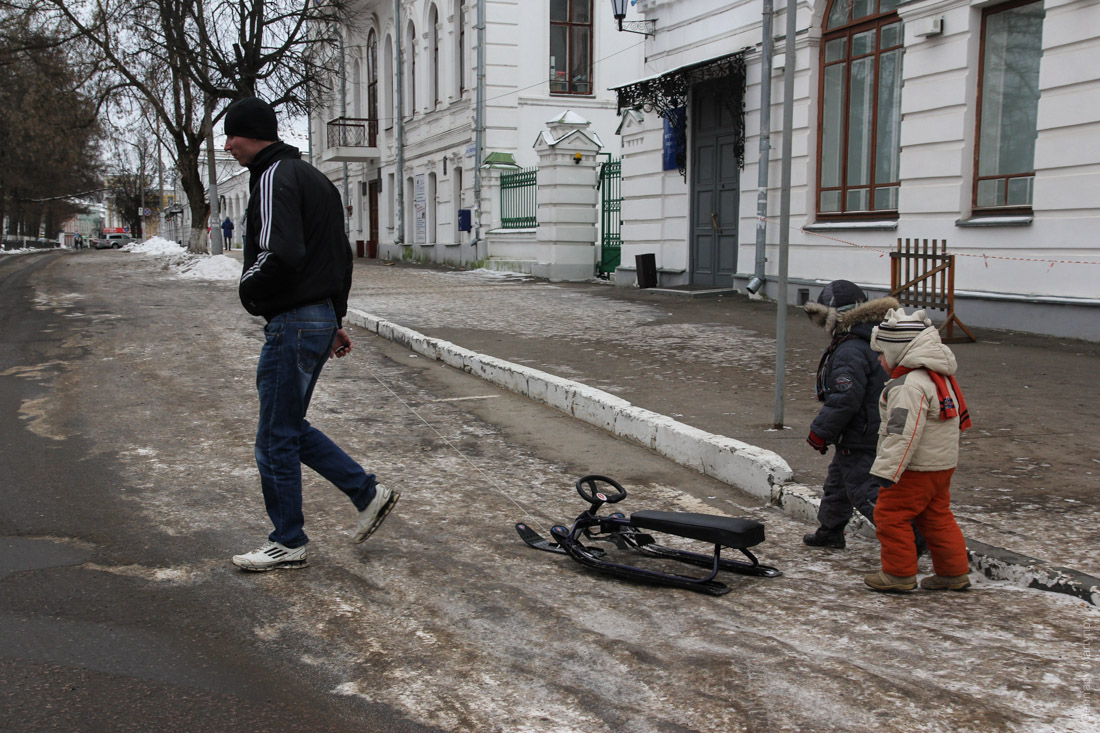 Spring has come unexpectedly. The snow has melted in January.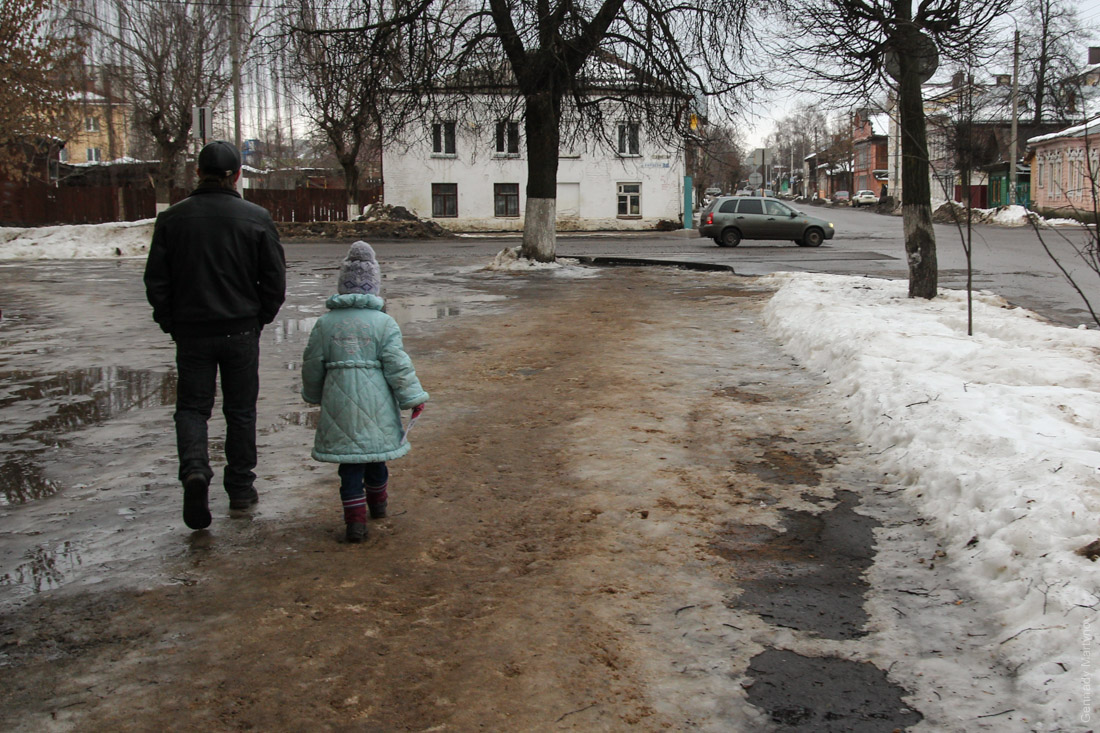 Together with the snow, asphalt on the roads has melted too.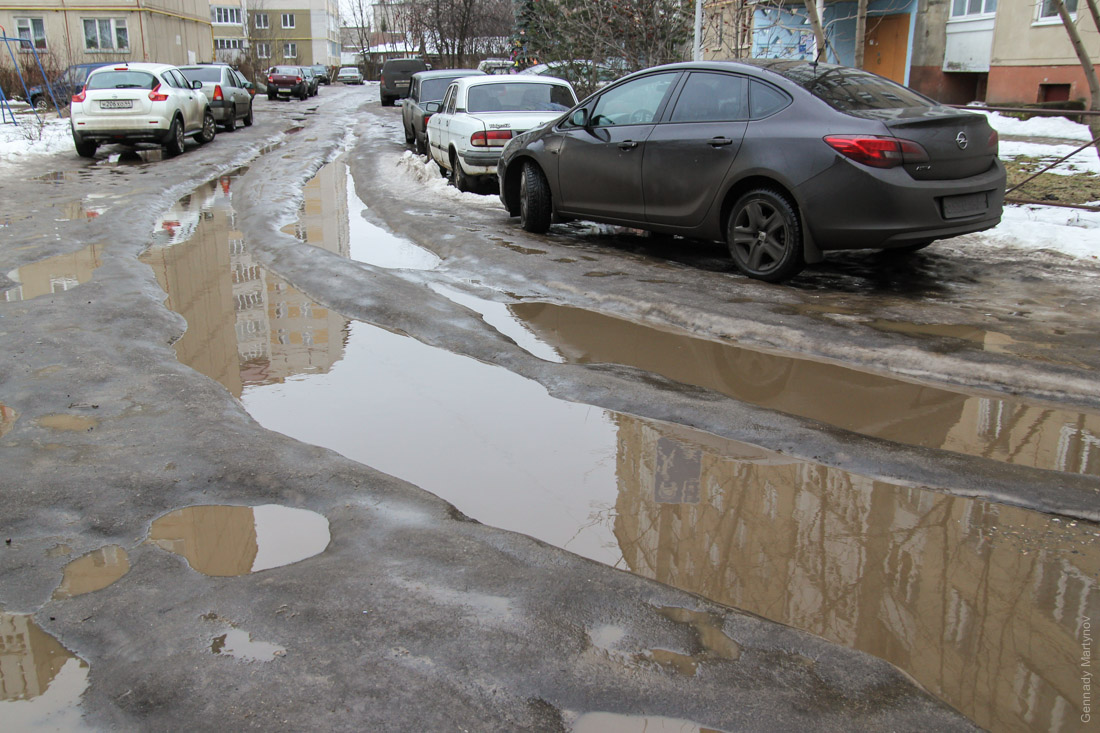 Ah, roadlessness.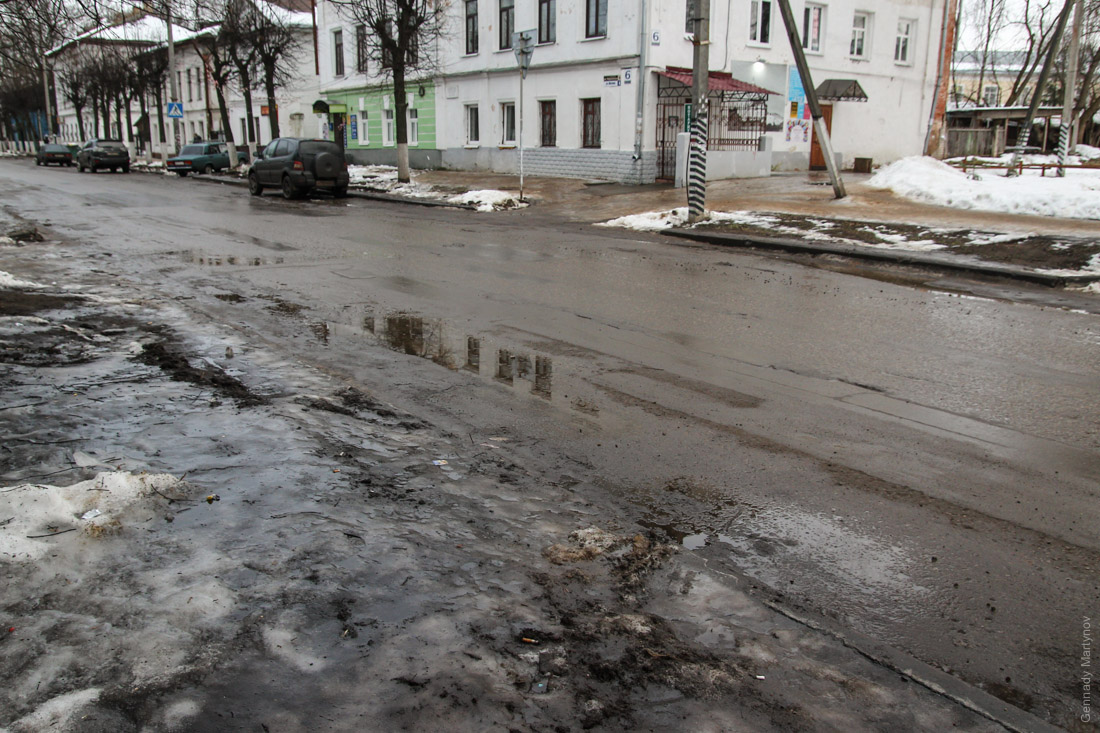 Road pits do not surprise anyone, it happens every year. Citizens got used to it.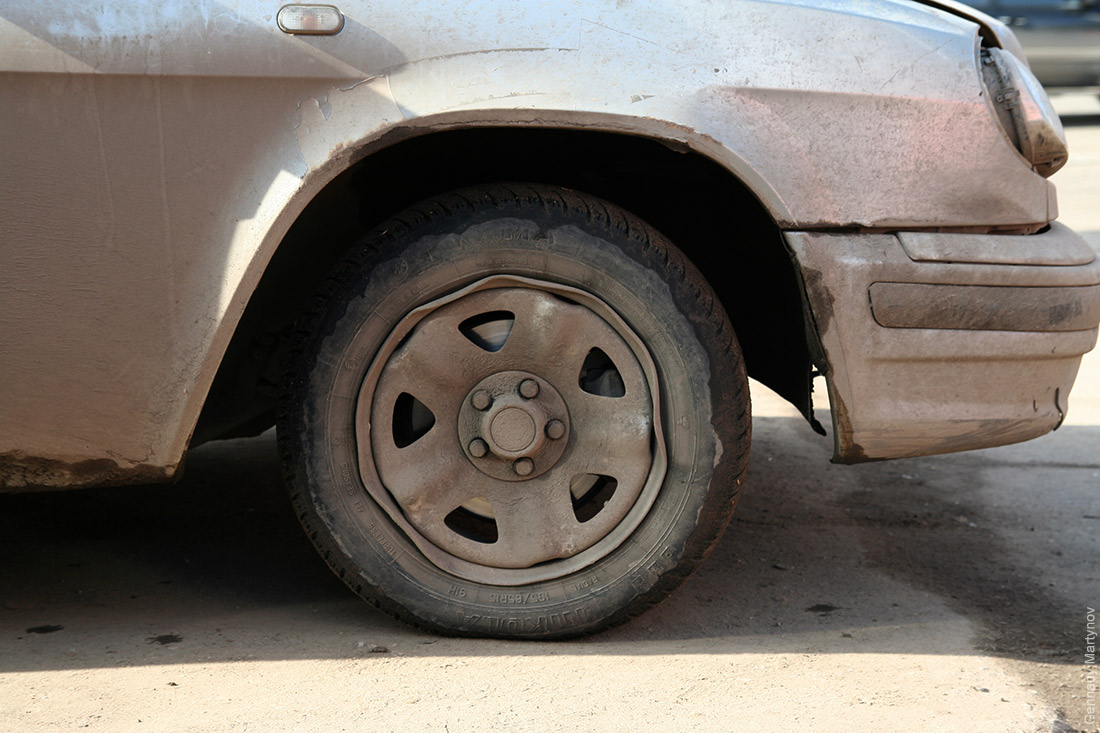 Winter spring promenade turnes into a competition how not to fall down. The most clever ones survives, some get injured.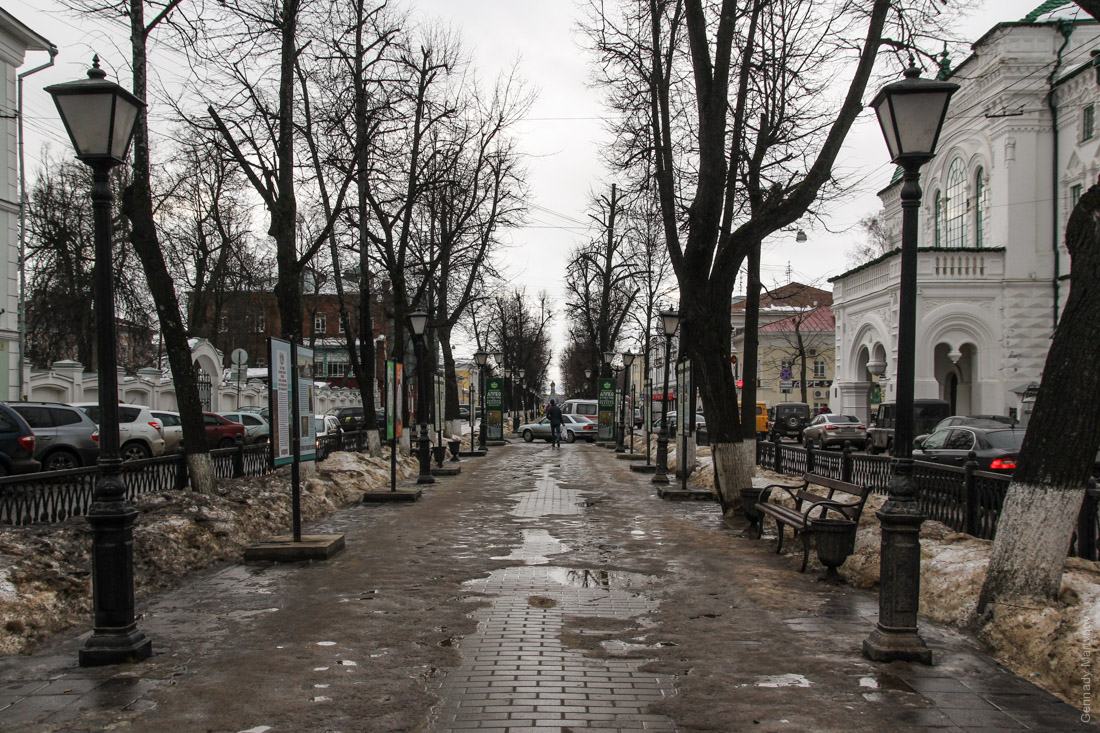 Manhole cover from "Metalworkers" factory. Have never seen this one before.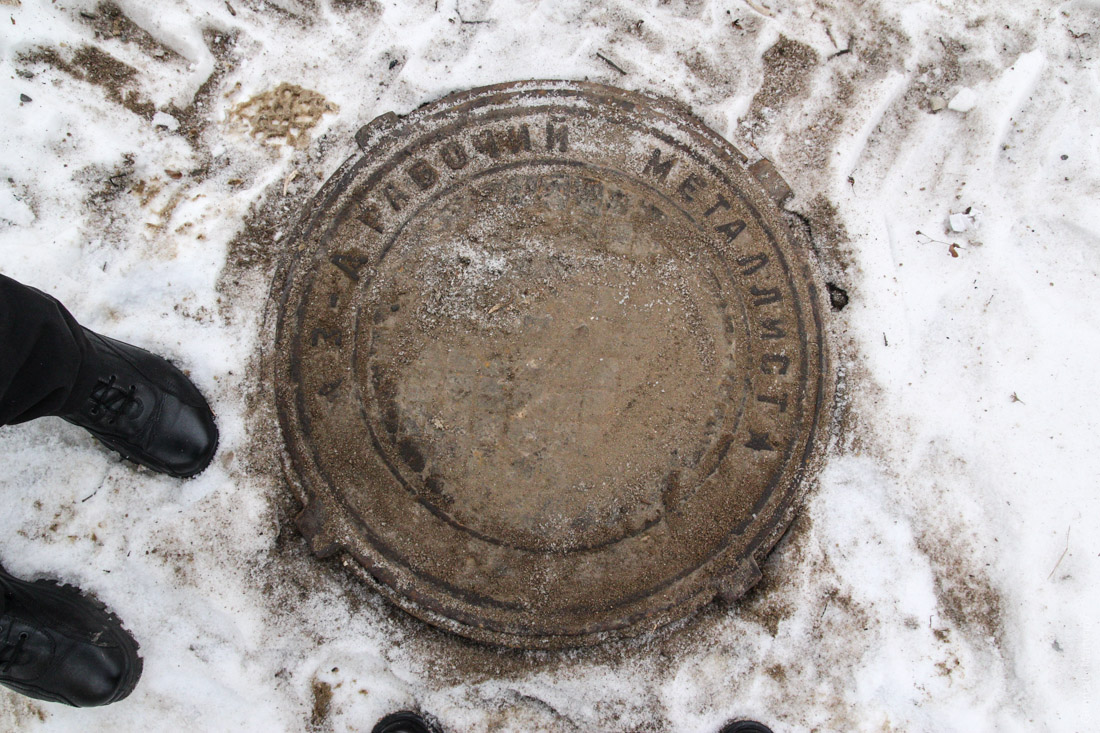 Telephone manhole cover is more interesting one. Logo with sparks in the centre was of a Swedish-Danish-Russian join-stock company, that won a "fair" tender to modernize the telephone network of Moscow in 1901. Empress Maria Feodorovna, mother of Emperor Nicholas II (nee Danish Princess Dagmar) favored Danish companies. Technical part of the project was realised by Swedish company of Lars Magnus Ericsson.
Successor of the company in Soviet era was the People's Commissariat of Communications (later Ministry of Communication). Business was nationalized, but the original logo remained.
In Red trade rows there is now a barrier. To rule the barrier was placed a watchman. For him a booth was built. Only a guard dog is lacking. Yet.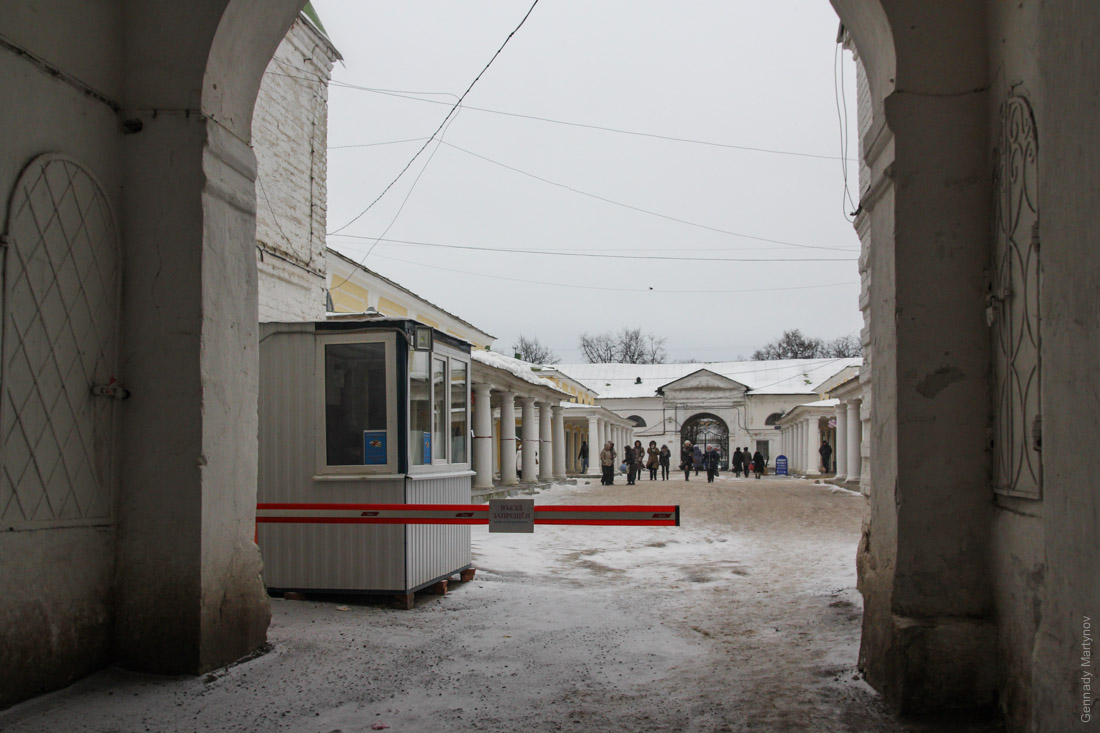 All around the city centre new traffic signs that mark areas were parking is prohibited got installed. A rumor says that city even got one tow truck. None of drivers follow new signs, of course.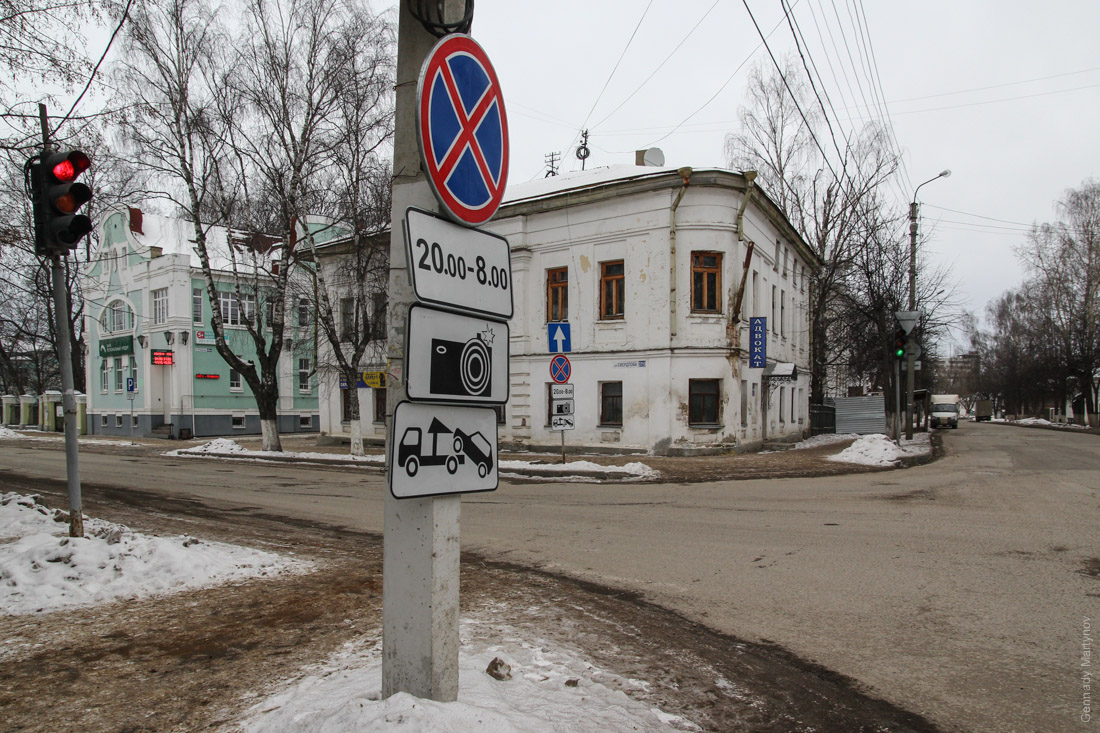 The main thing in the city over the past year – a new house and the old one near.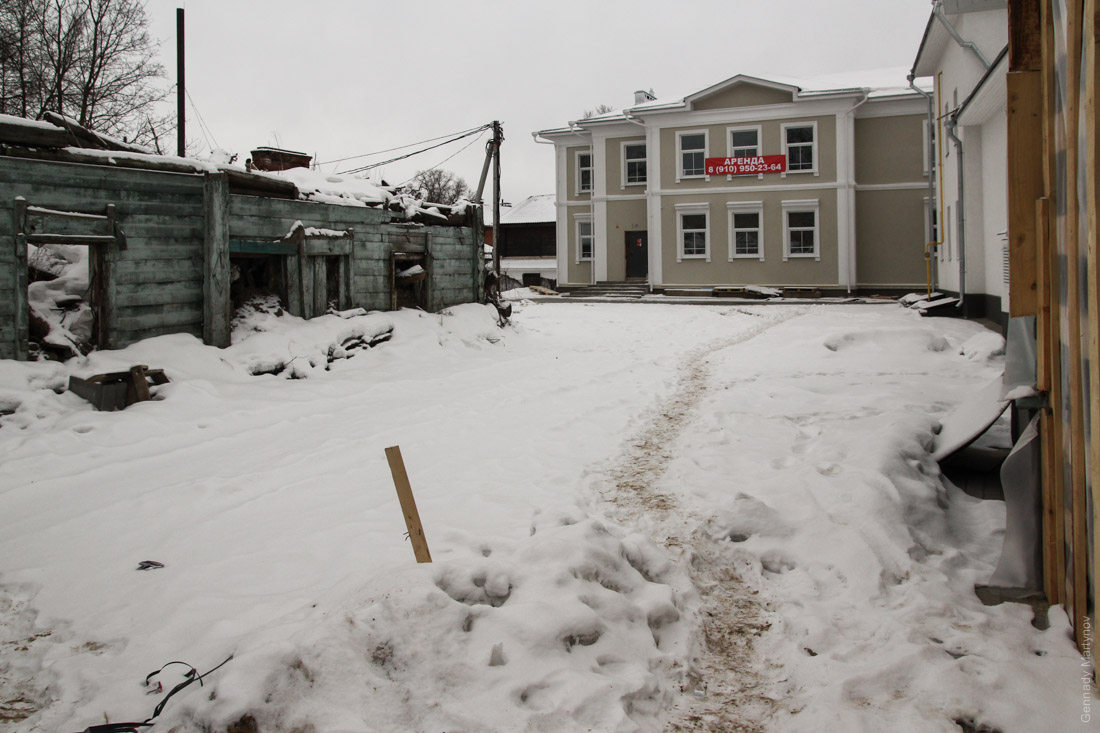 So many new houses weren't build in a long time in Kostroma.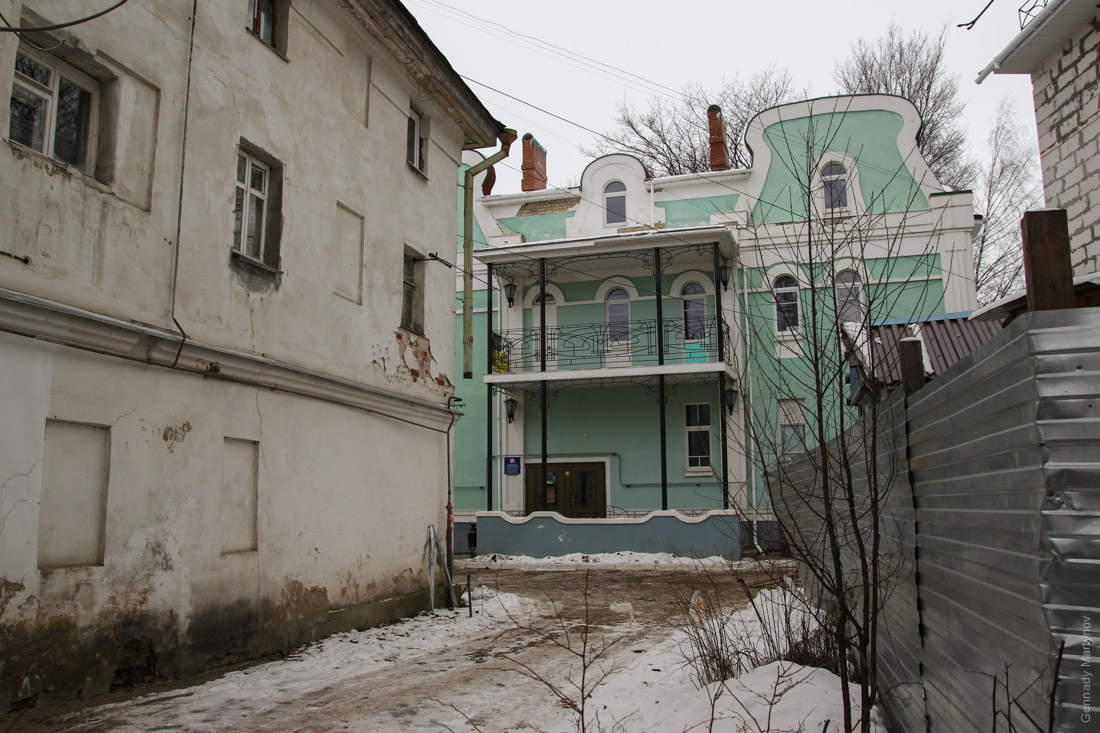 Interesting, it all are usually located inside the blocks of wooden old ones.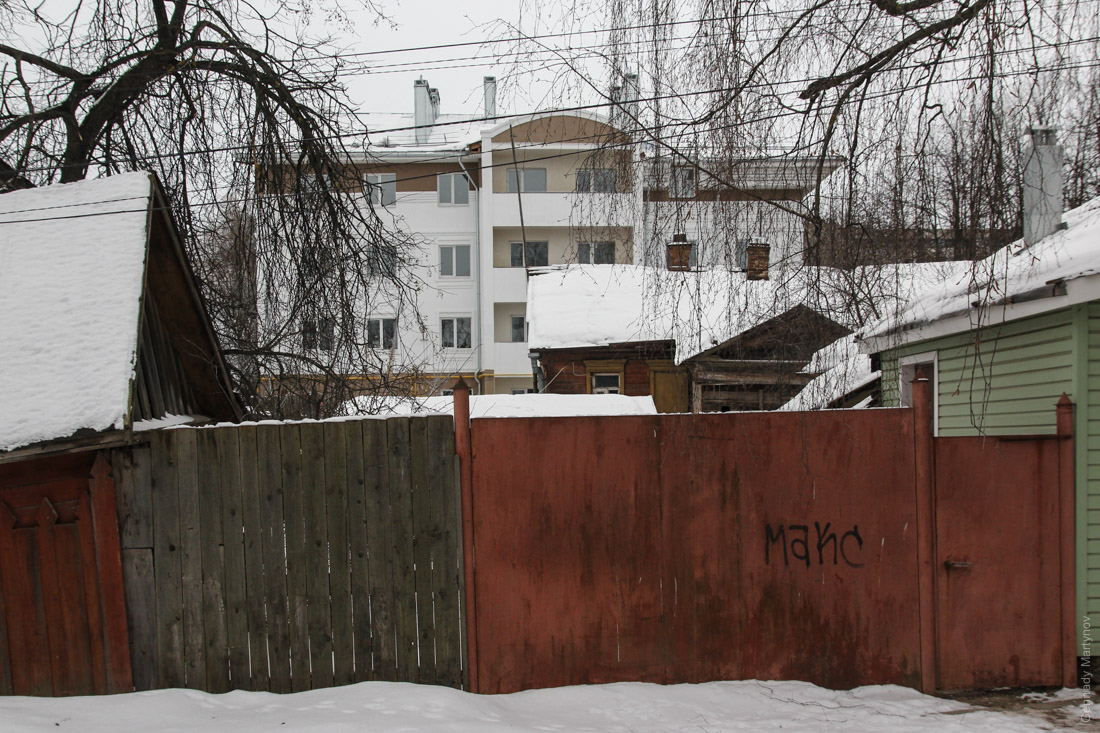 In the rear.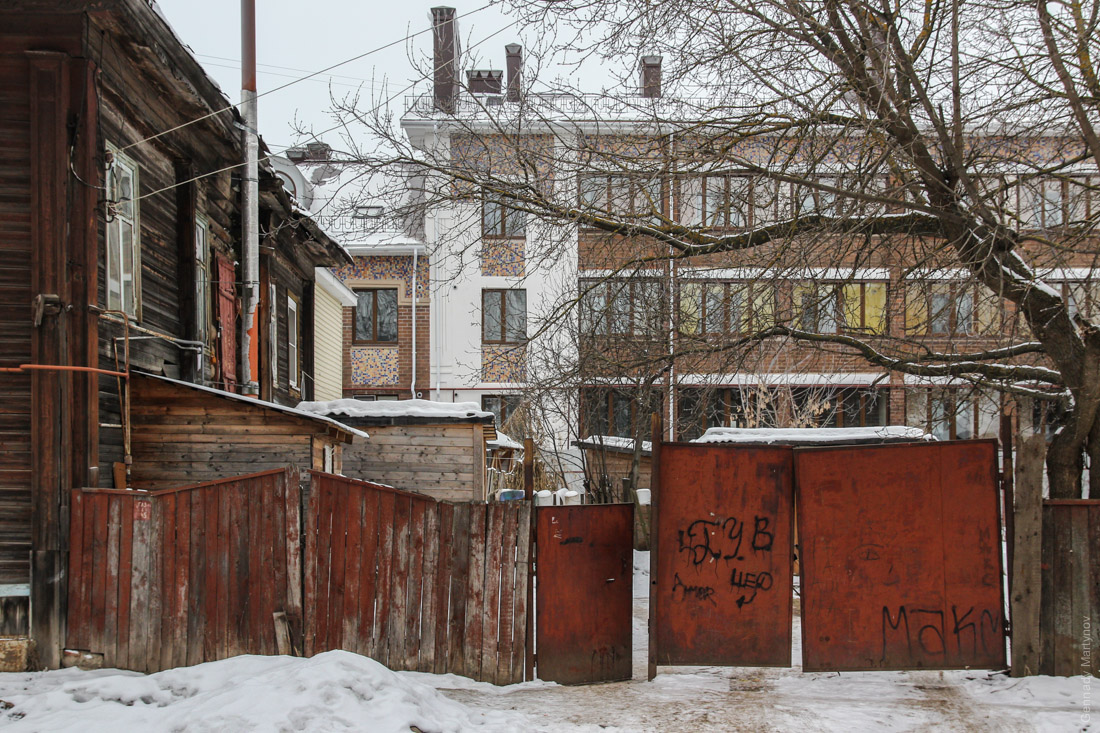 The quality if construction is mostly doubtful.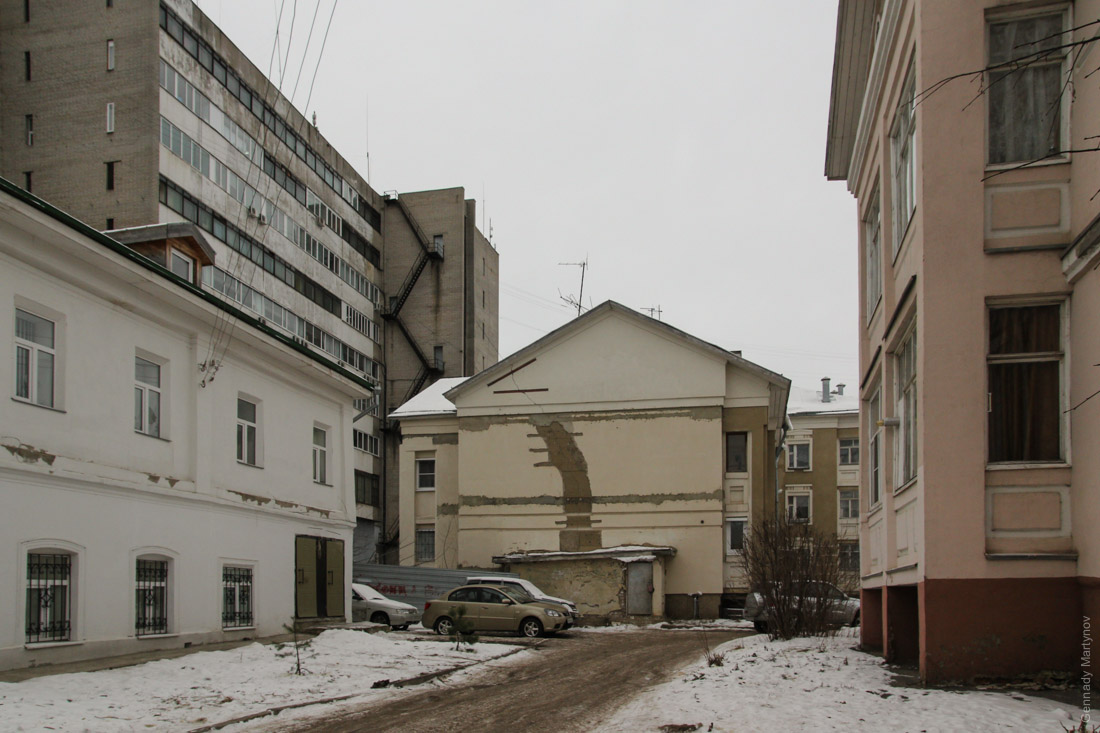 As well as the quality of architecture. Modern architecture doesn't exist here.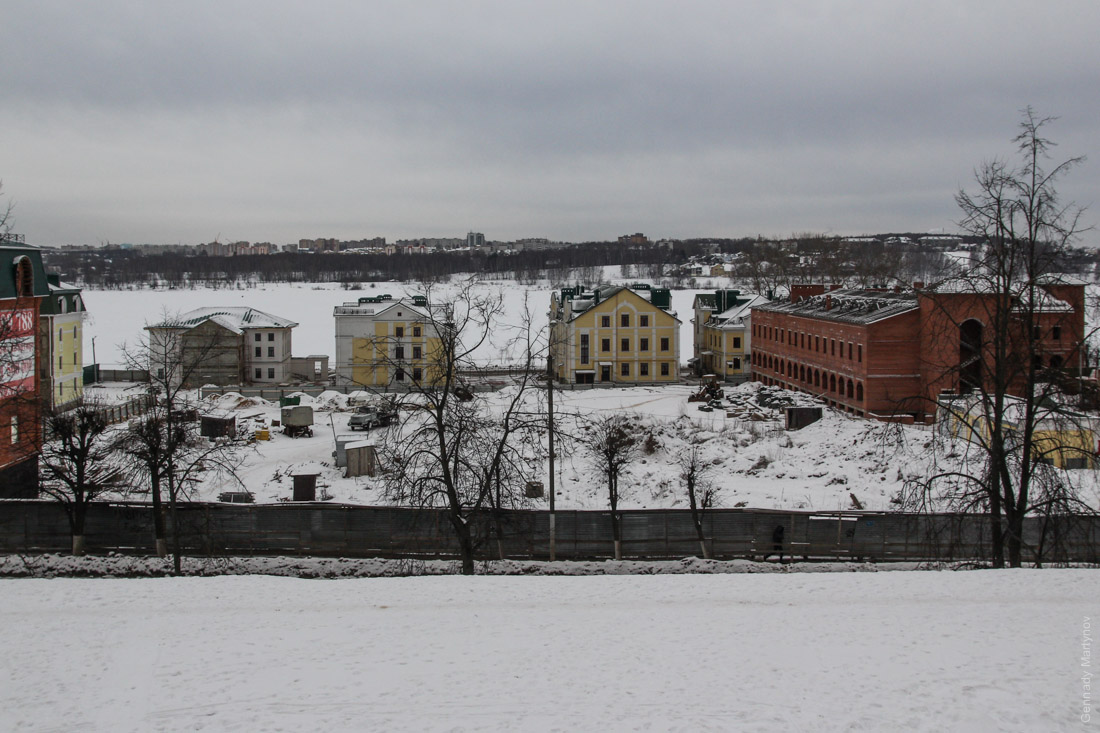 A tool of a modern builder.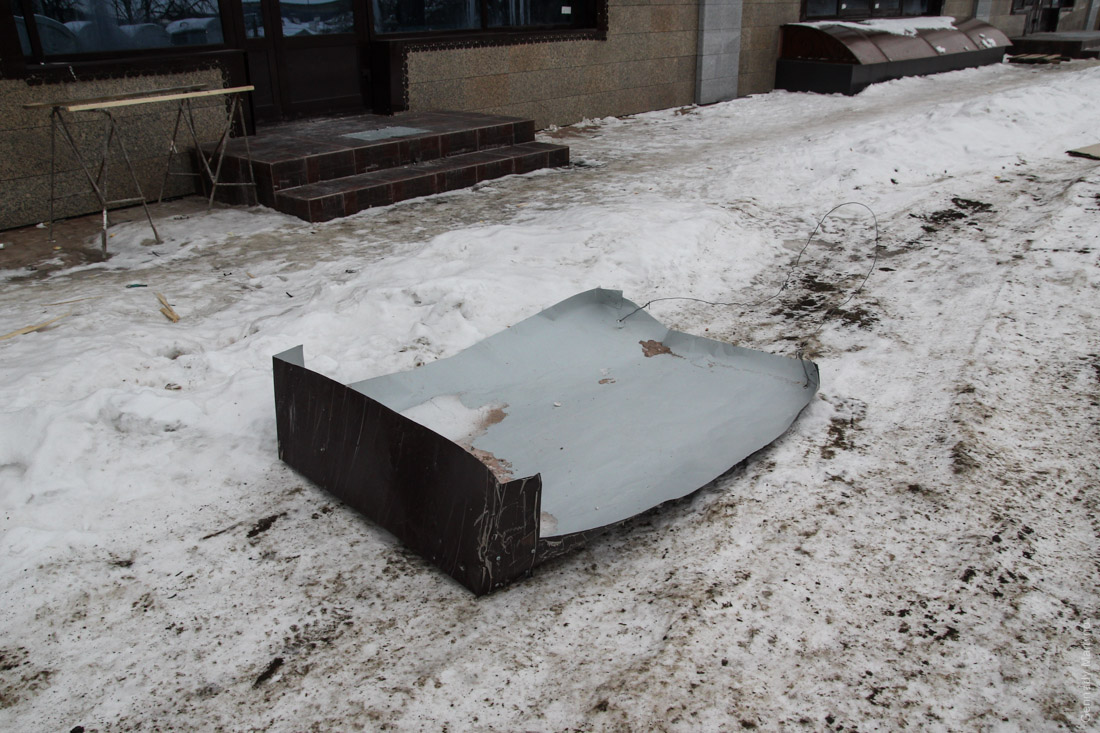 The result.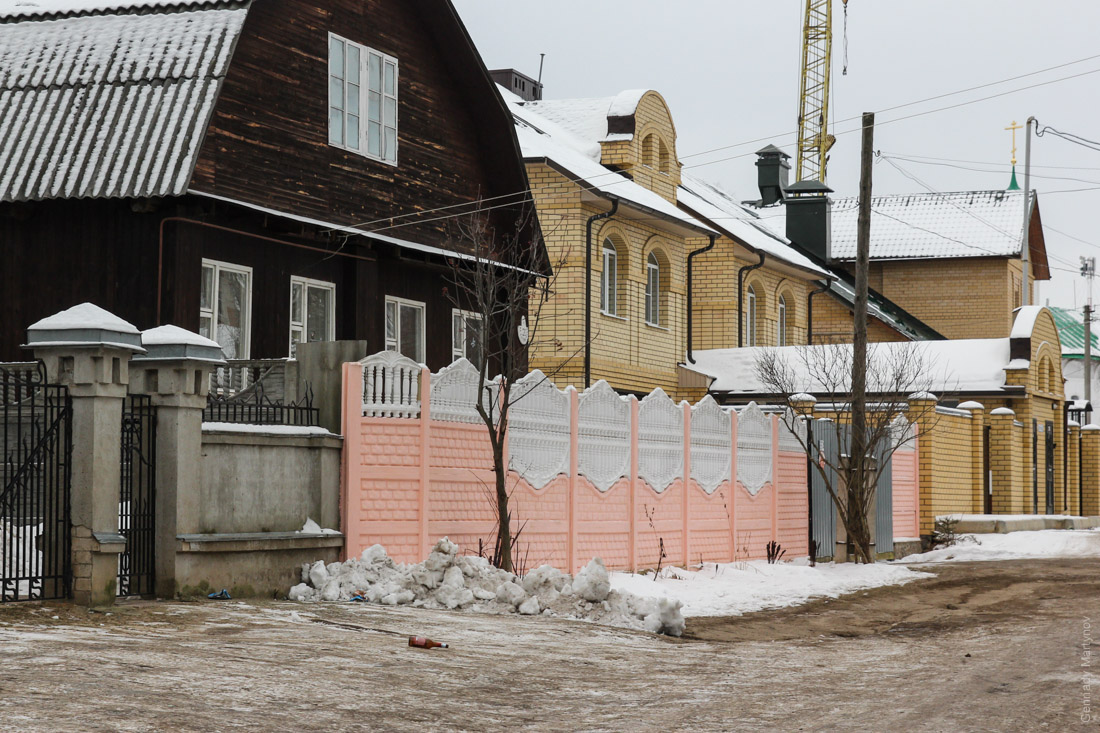 Whether the way things were build before.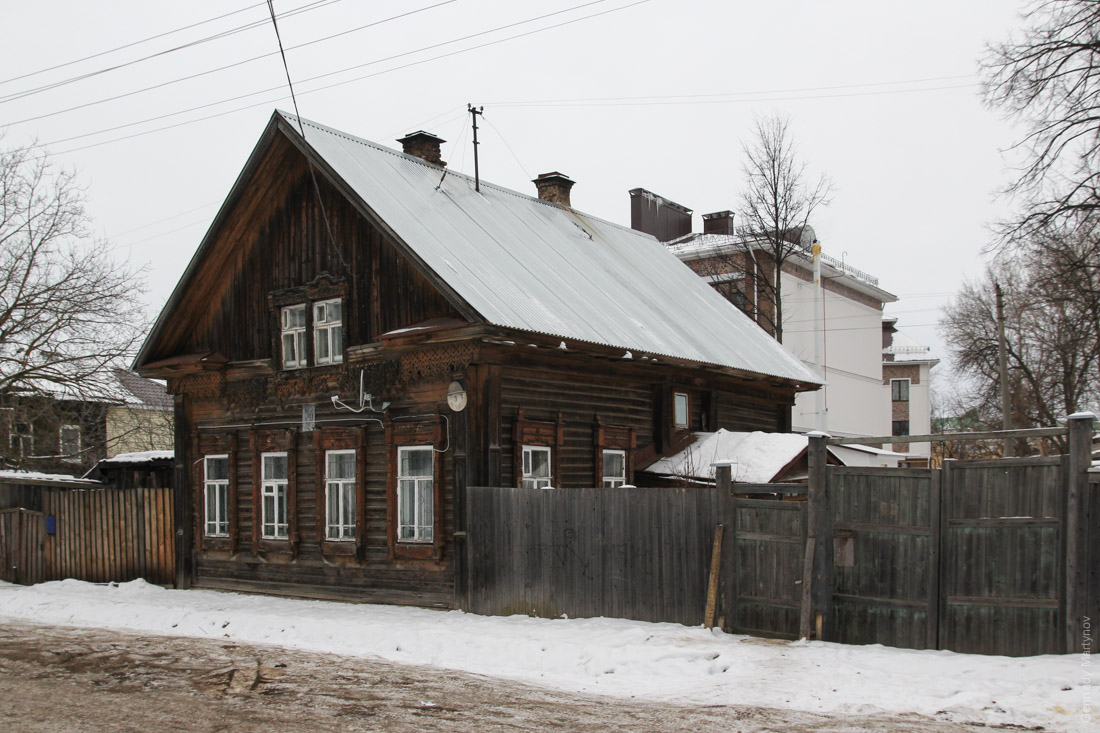 Pleasure to see.