Was a big luck to take a flight from Milan to Toulouse in a clear day. Route went over the Alps, view was gorgeous!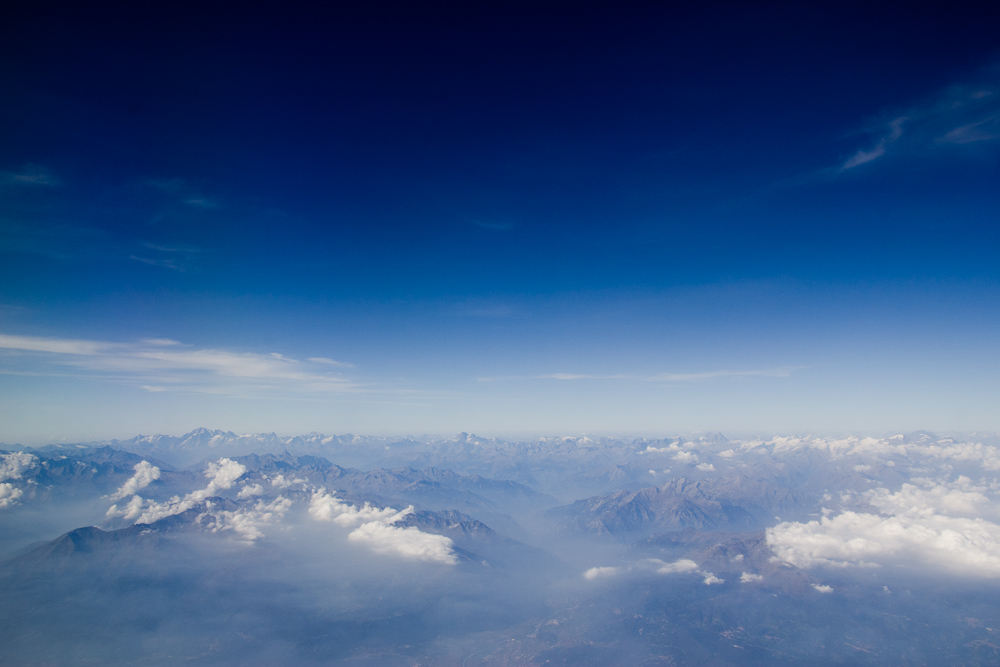 Mont Blanc (4 810 m).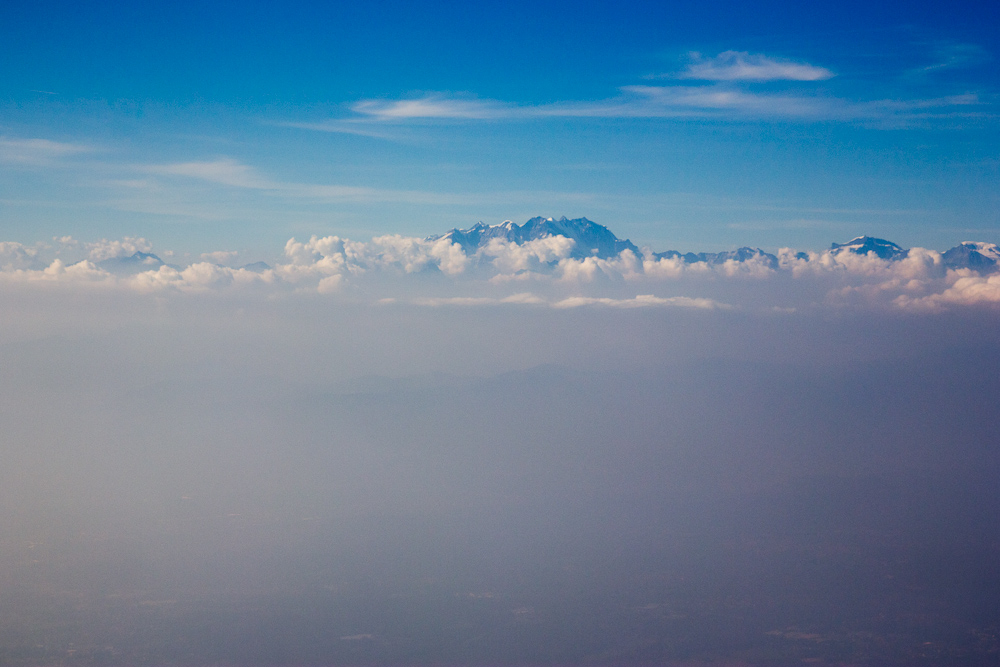 If a view from an airplane can impress, imagine what cosmonauts feel when see the Earth from Cosmos!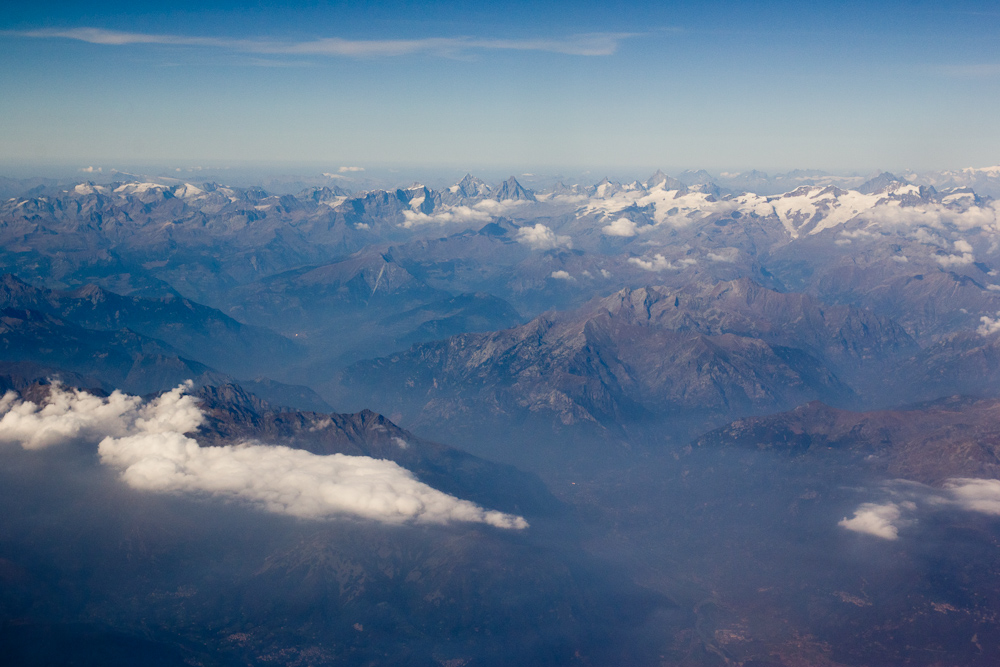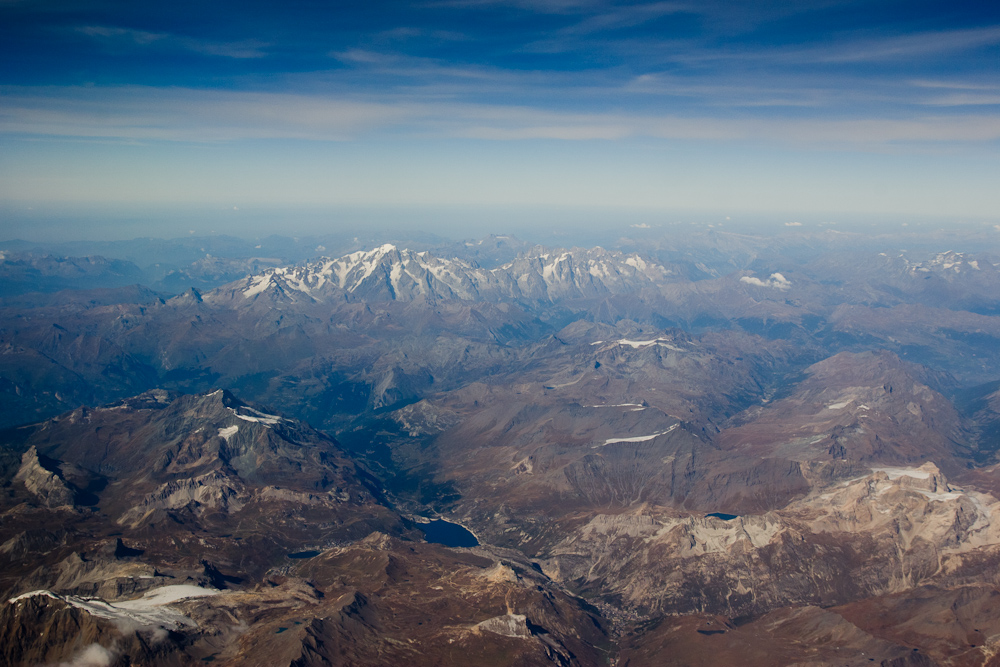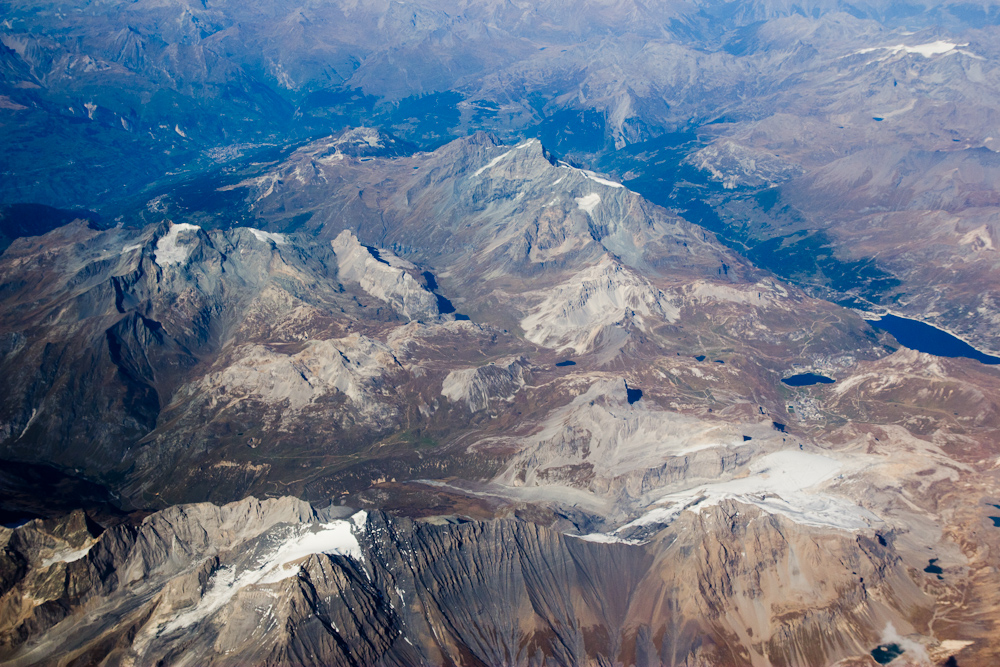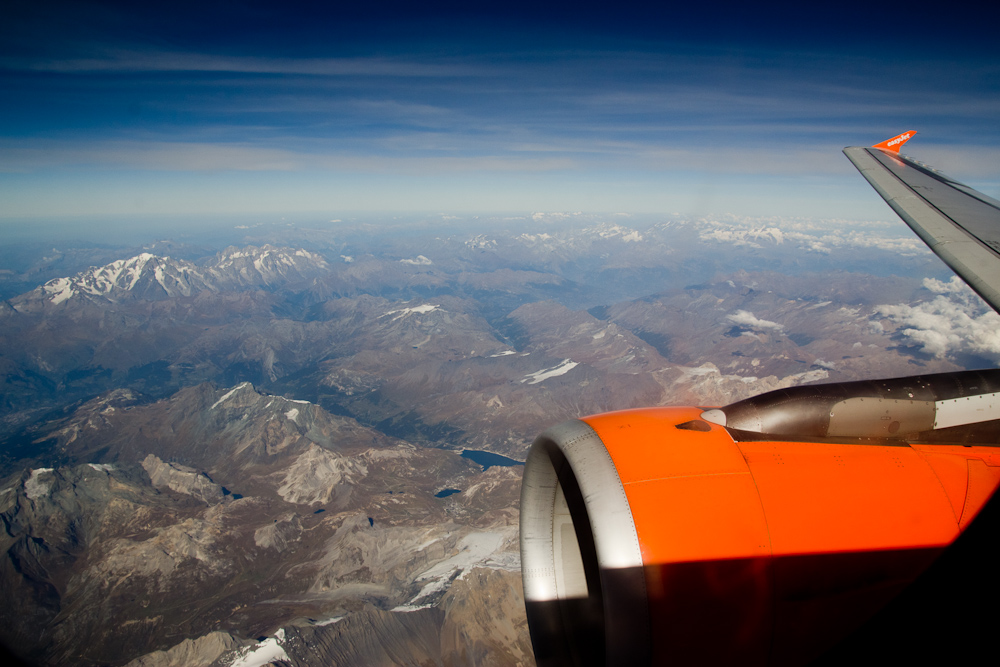 Flying over the France. Lyon.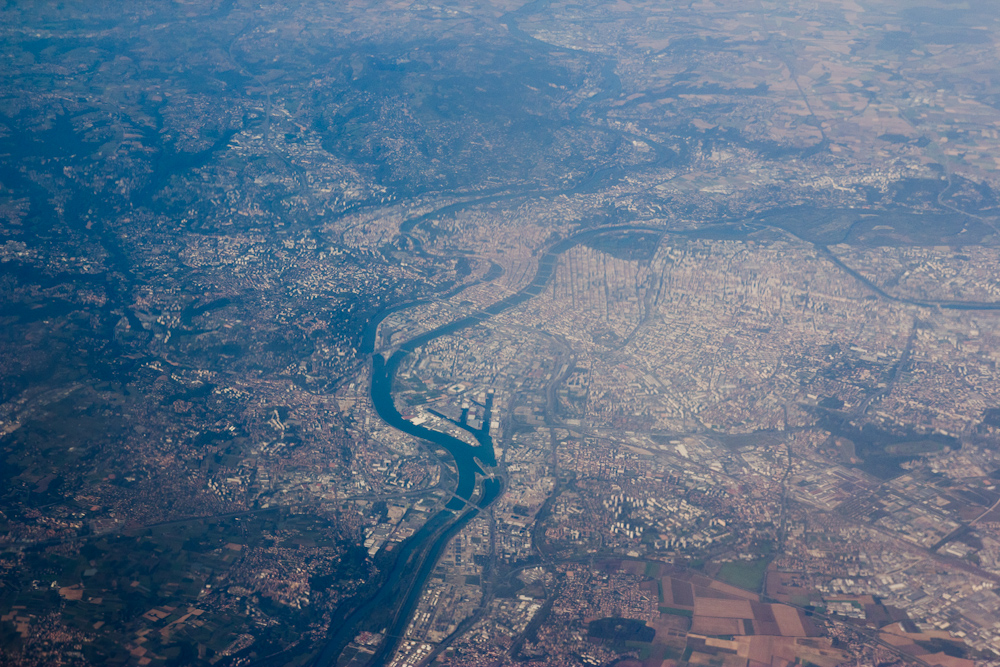 After Lyon landscape is getting plane.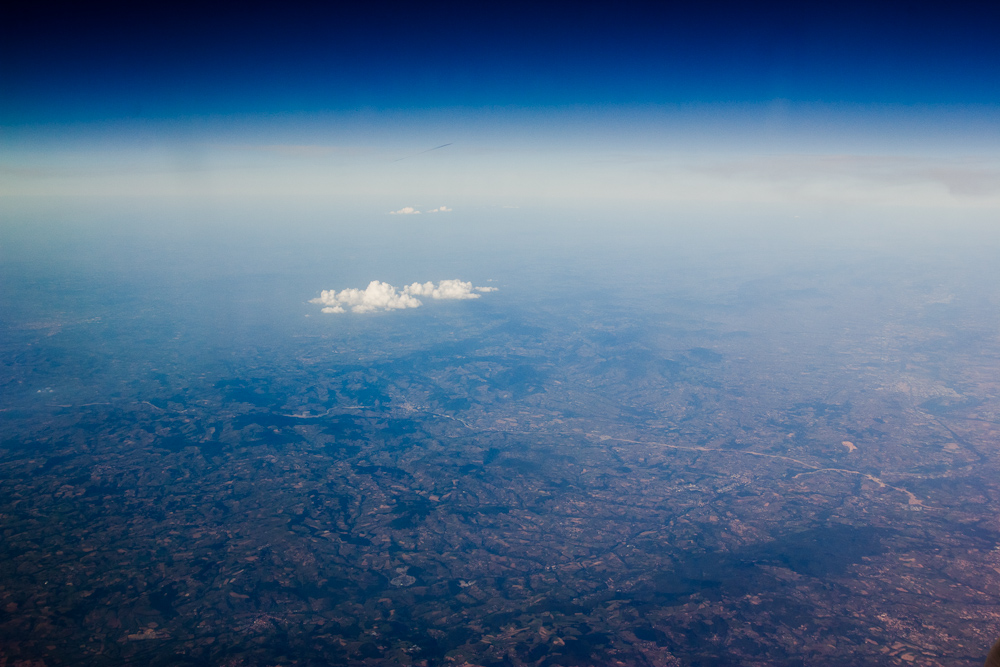 Toulouse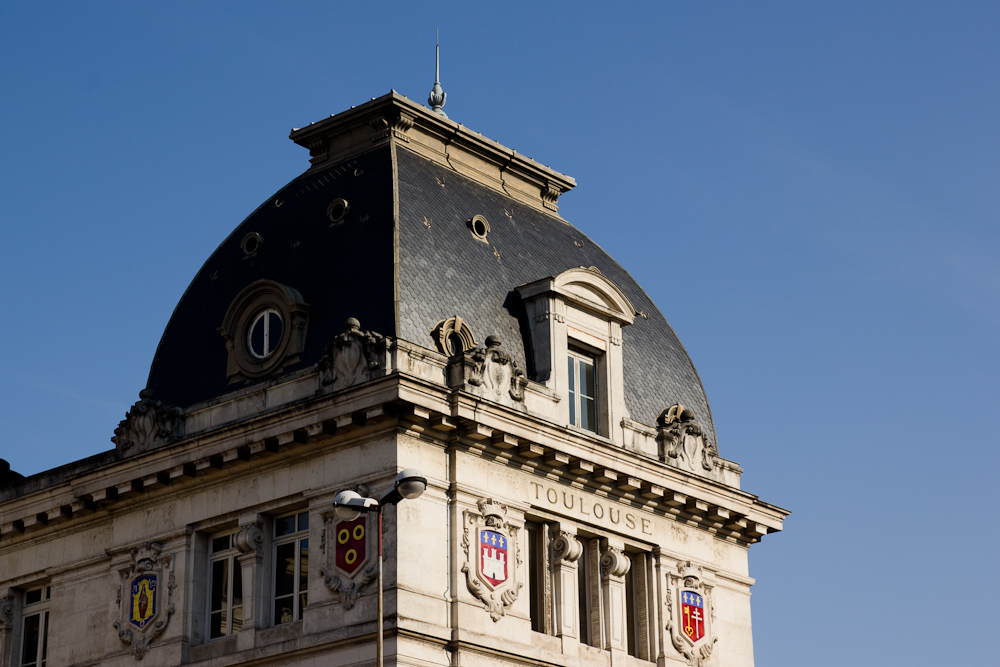 Locals name Toulouse a "pink city" for its particular color of walls.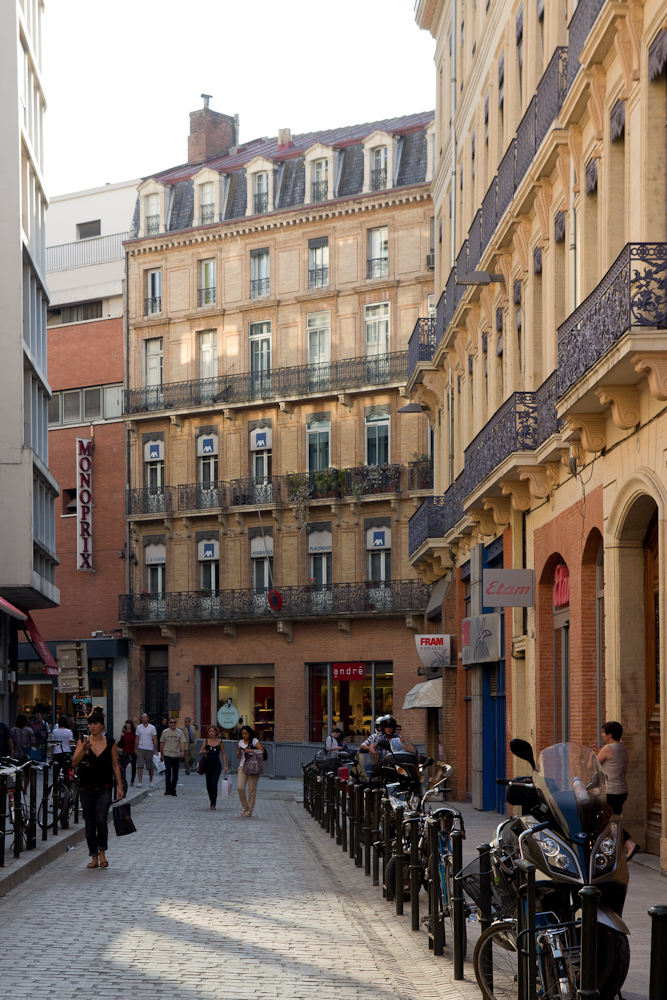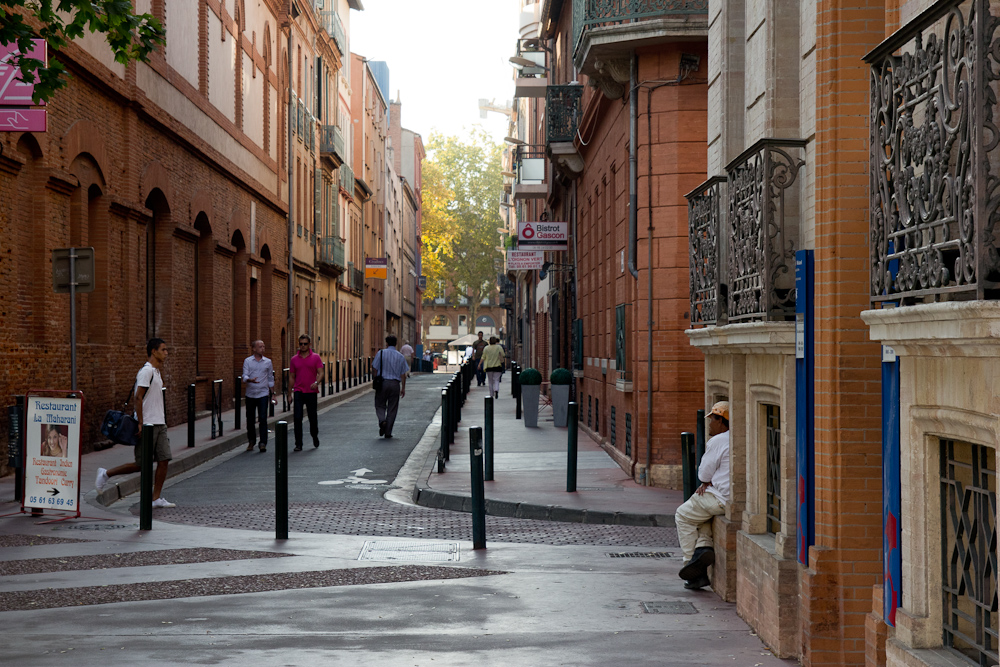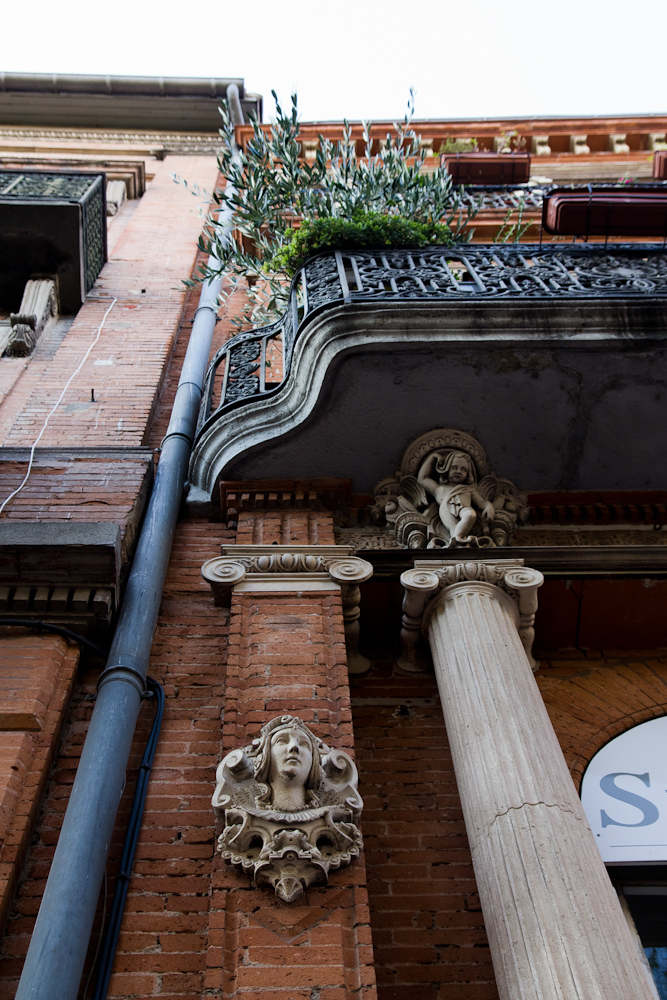 Special local detail — windows lattice are on the top and bottom.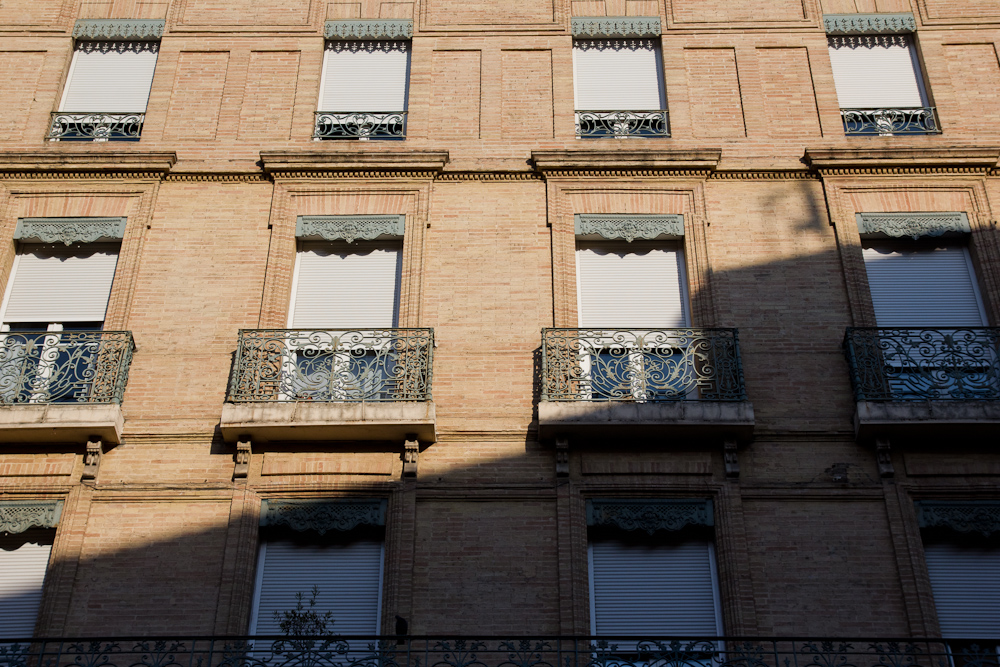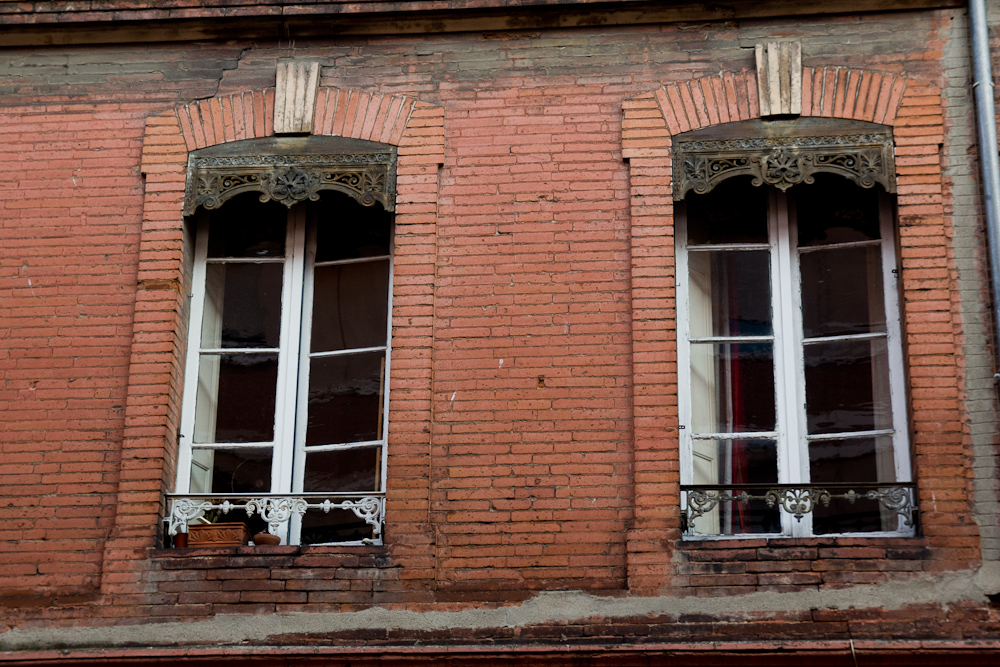 Street and subway direction signs.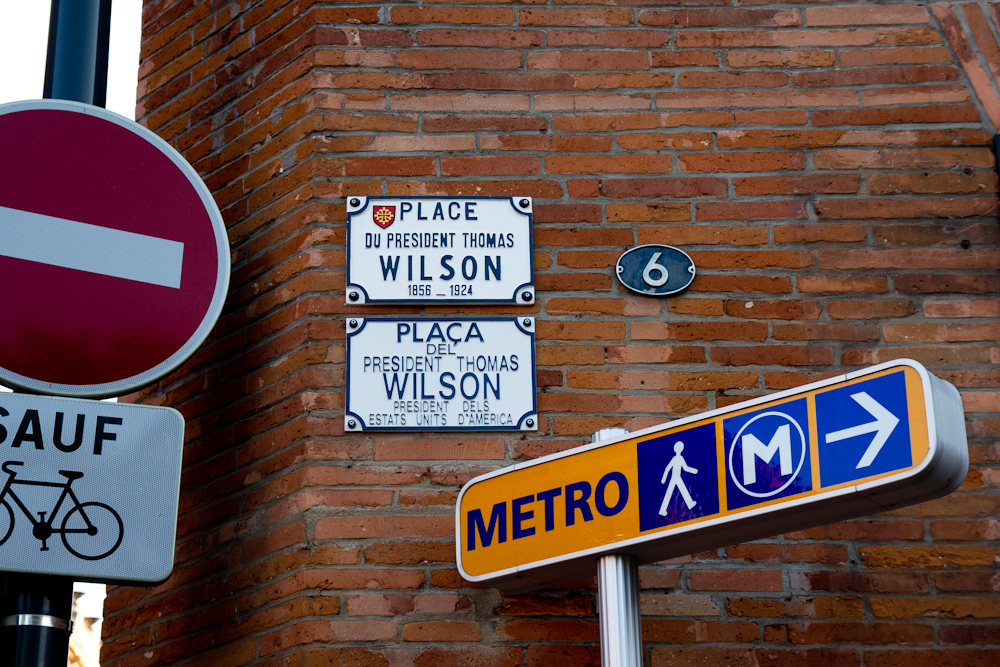 Carousel, of course.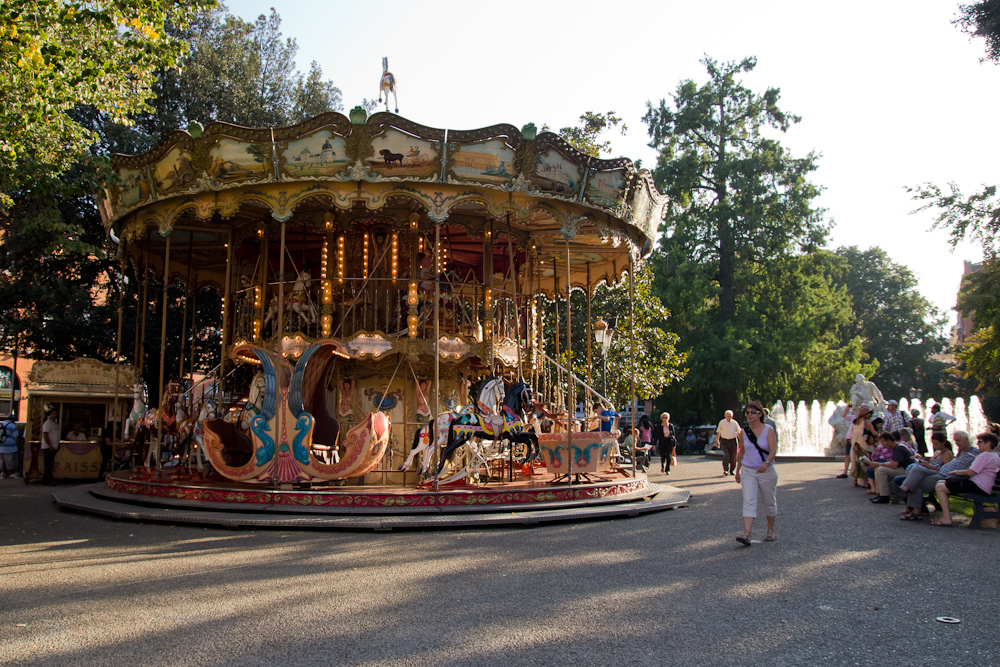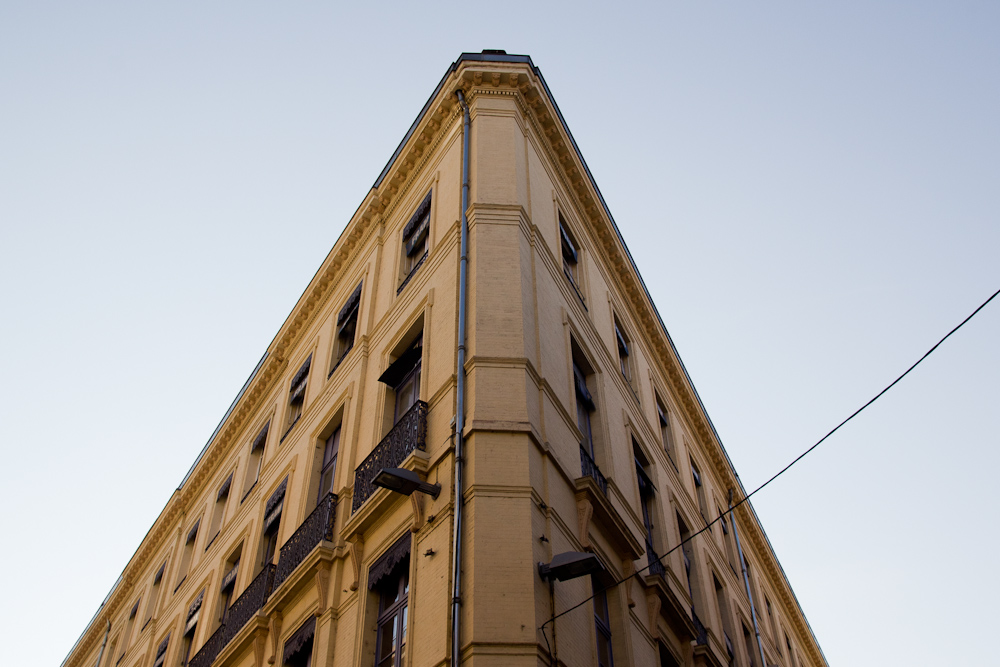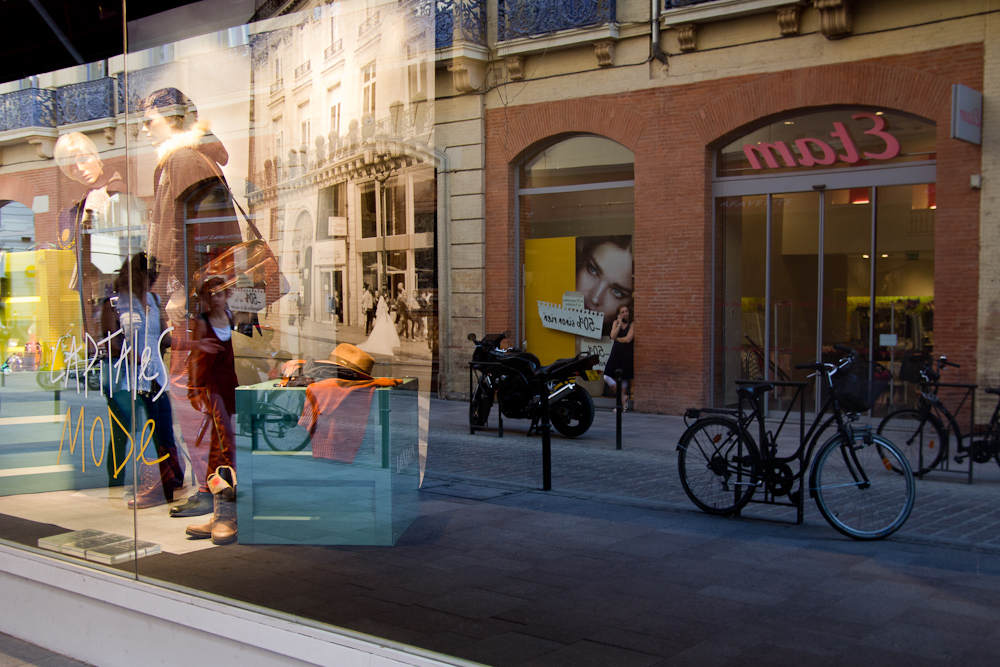 Picture for a postcard.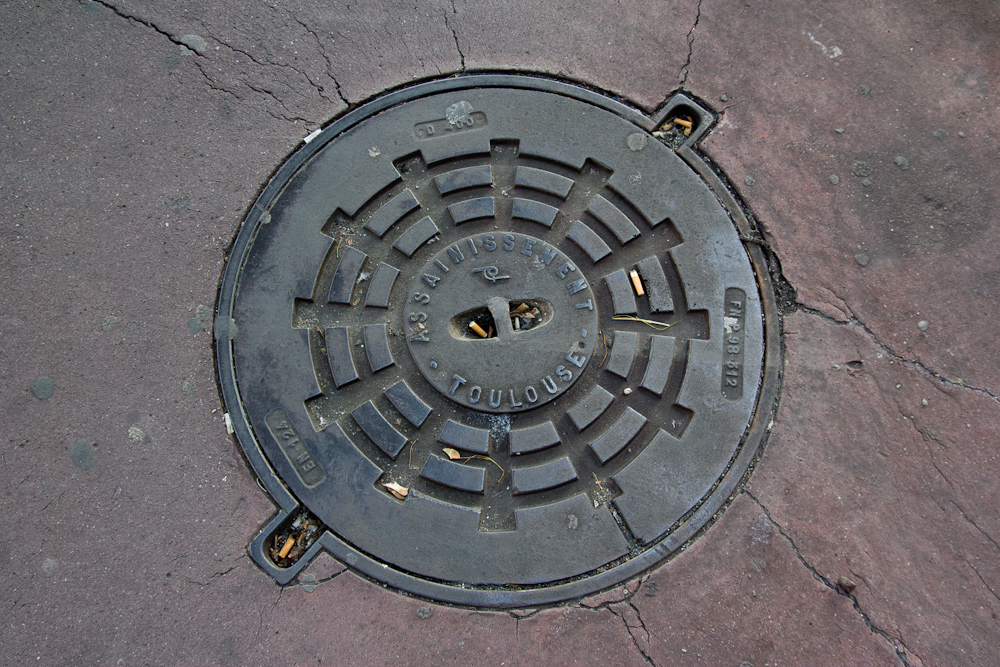 Pedestrian crossing signal.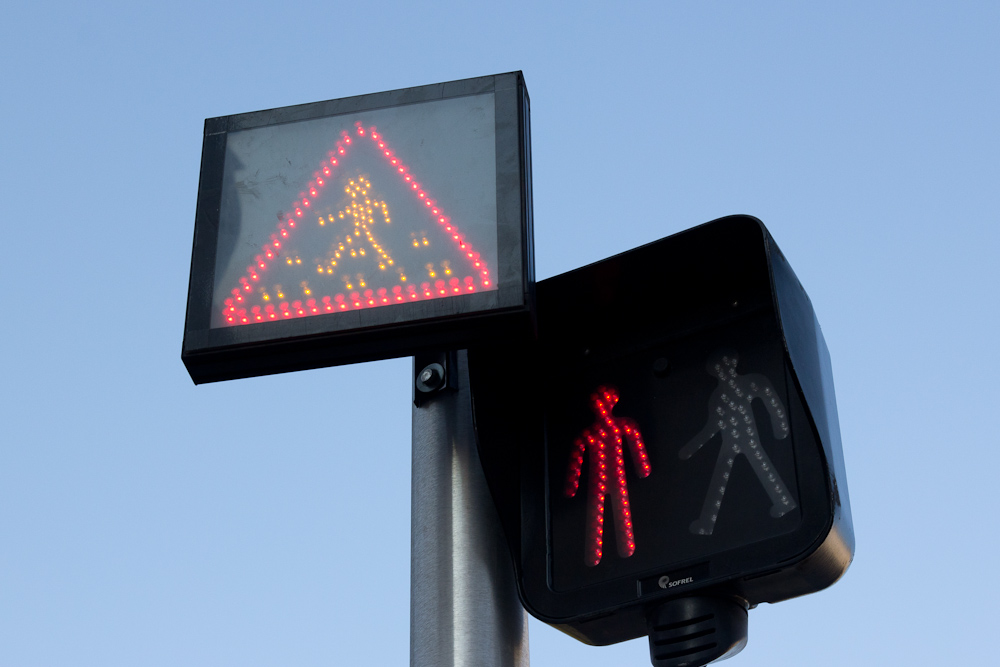 Railway station.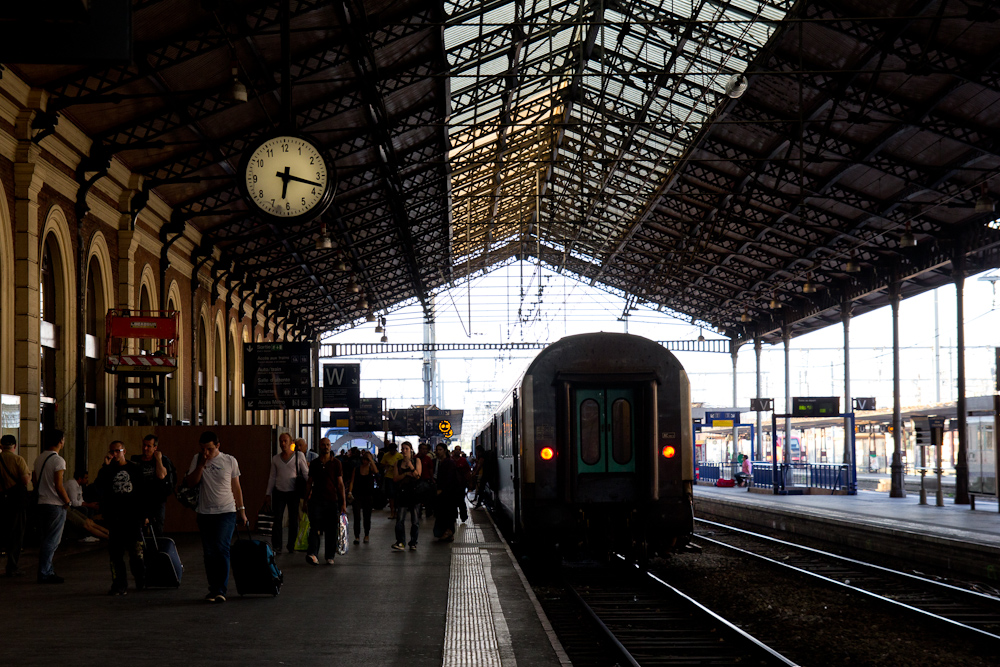 French railways clock and train information display.
Trains and passengers.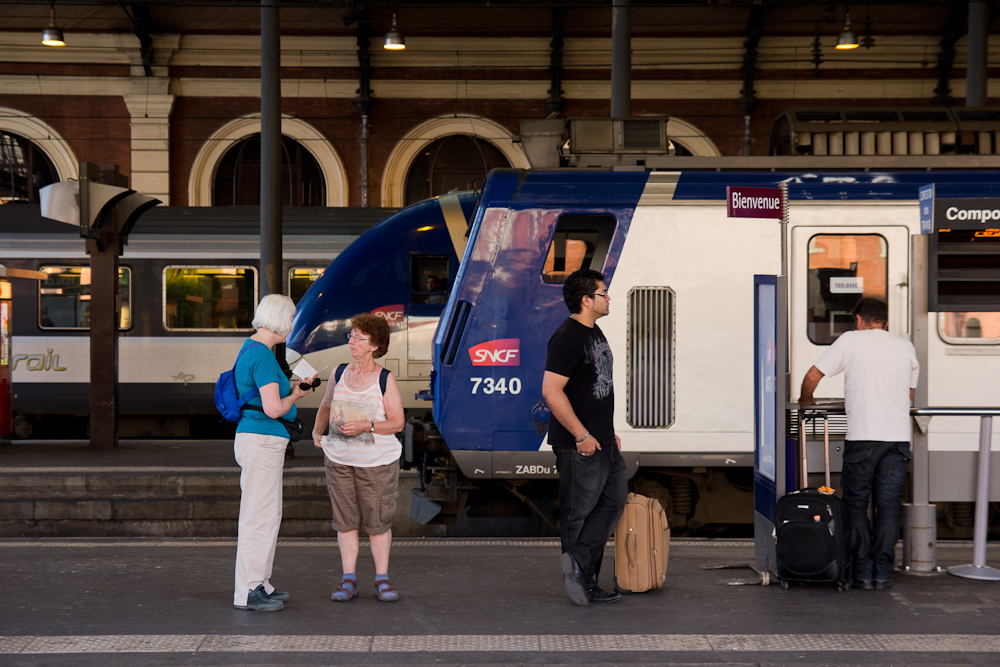 Changing the train from the one on the right that just stopped to one on the left is coming. Interval is short sometimes.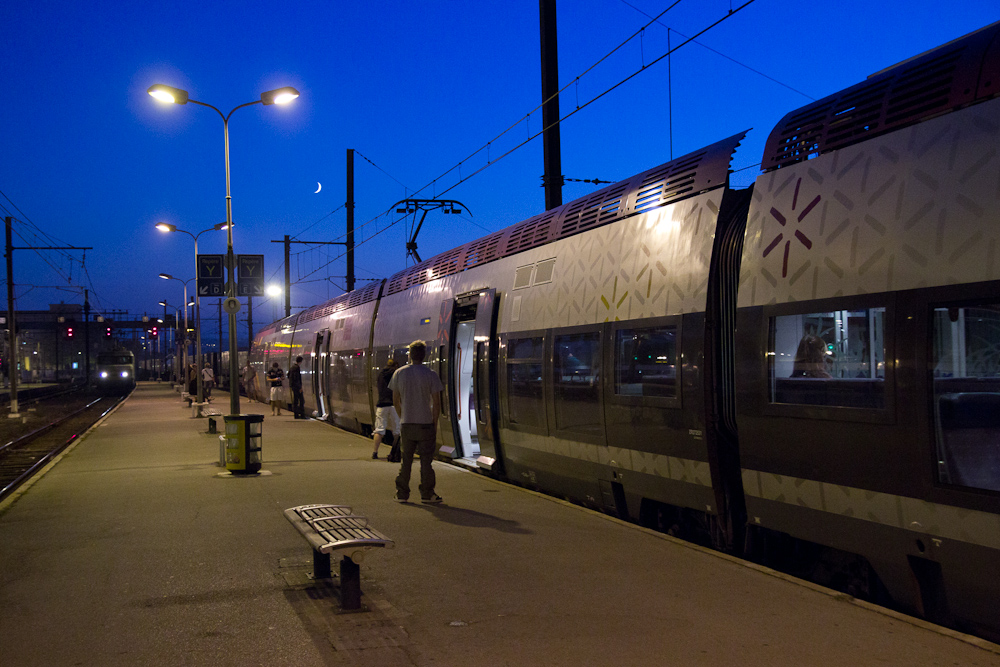 Montpellier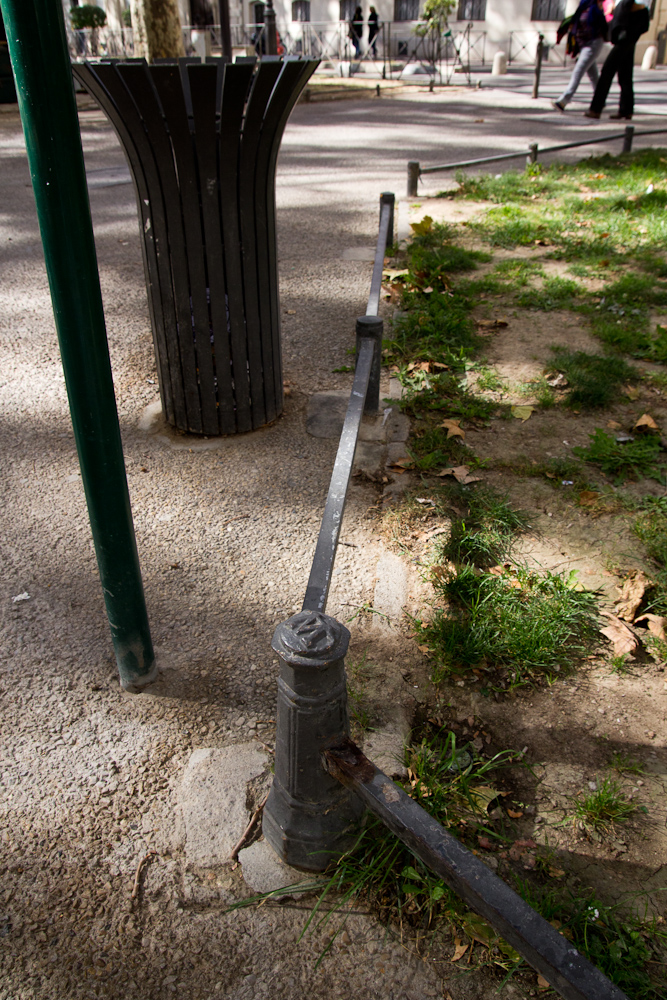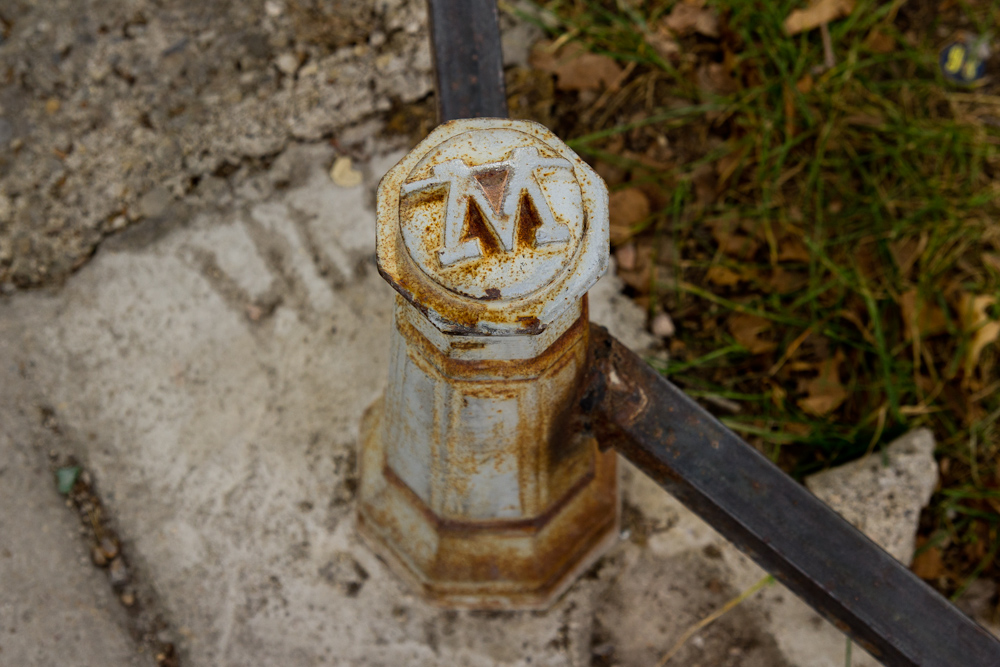 Montpellier is the most growing city in France for last years. Seems, construction is going here non stop.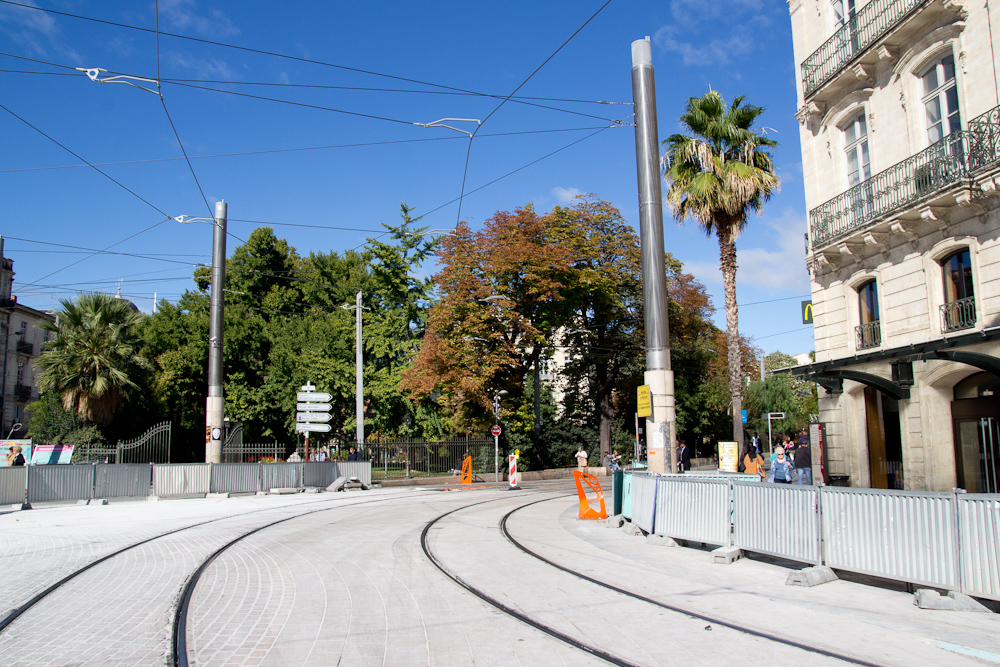 New public transport stop.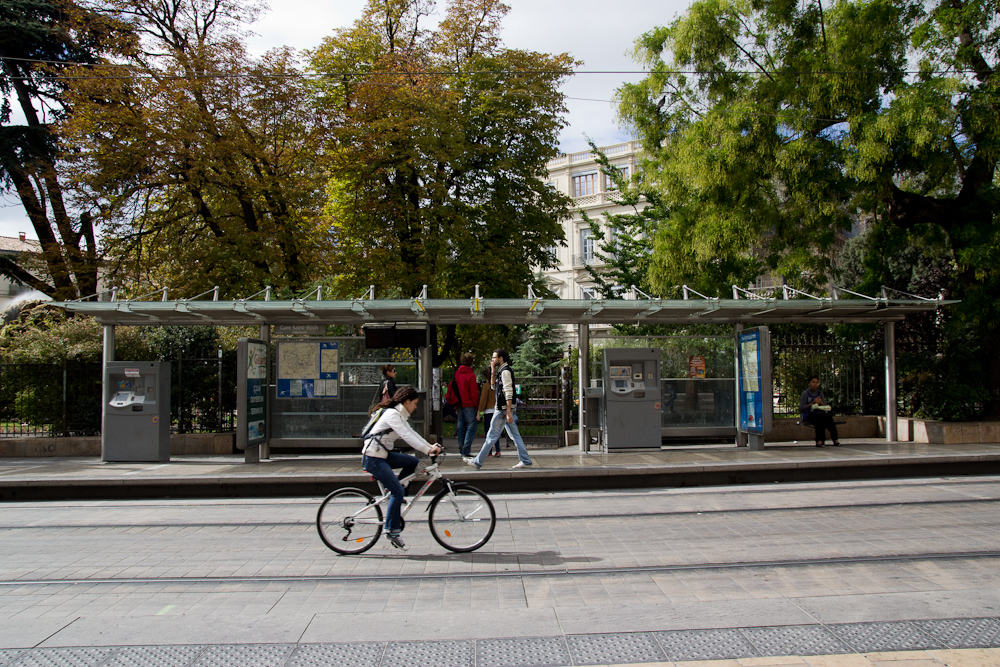 And new trams in funny patterns.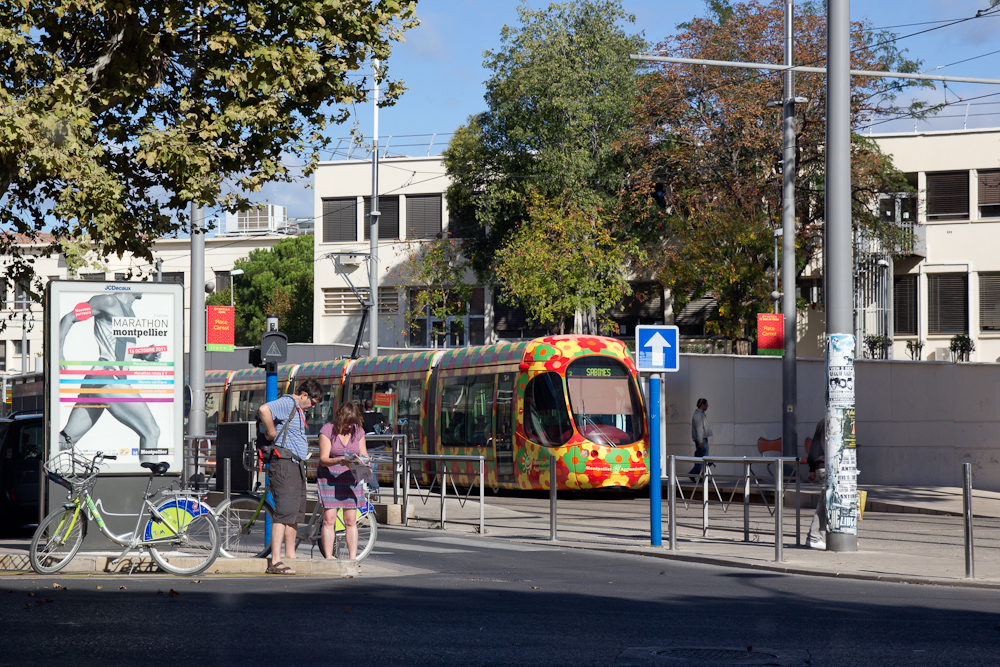 Bench and waste container.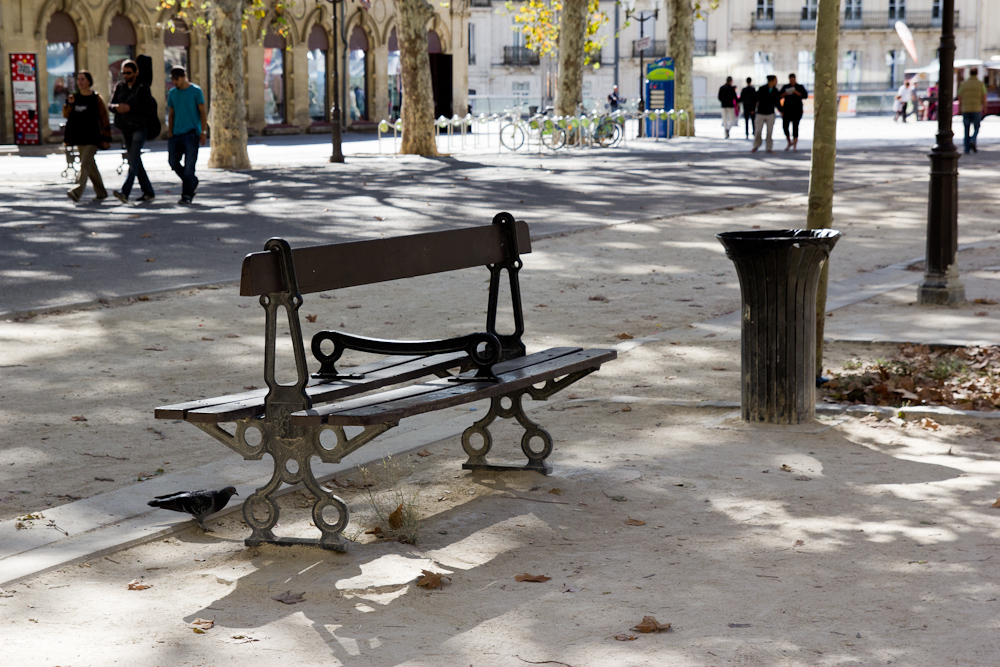 Manhole with a lock.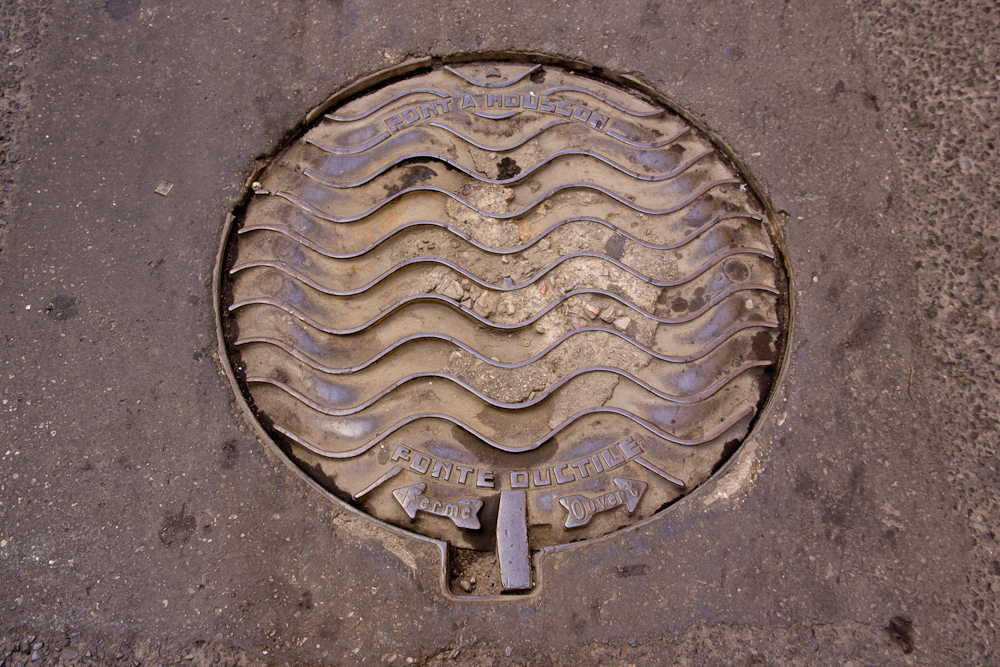 Street sewer manhole with an open part to clean.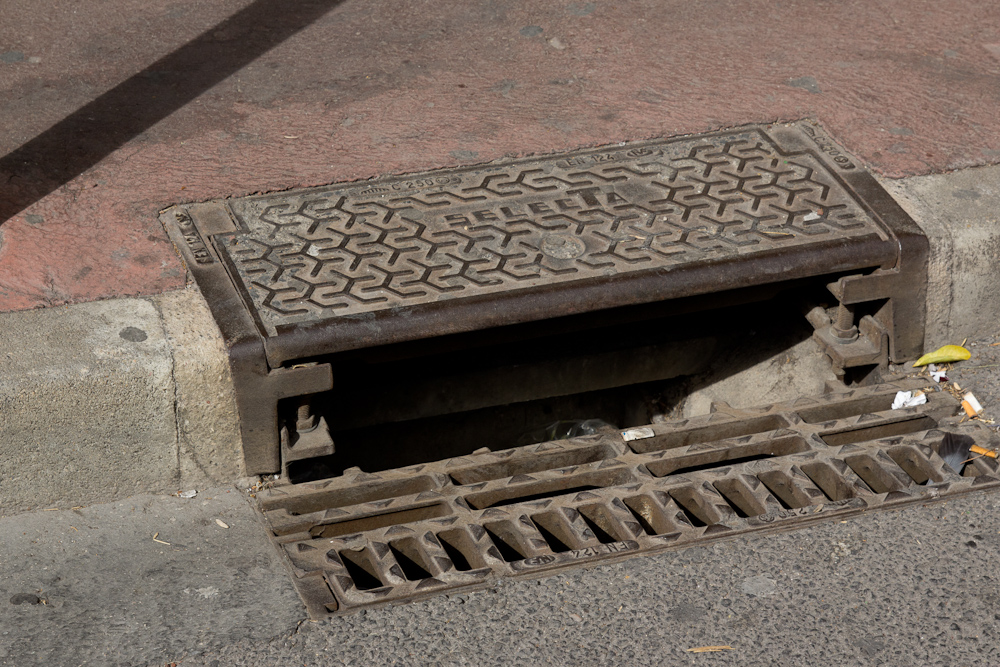 Postbox.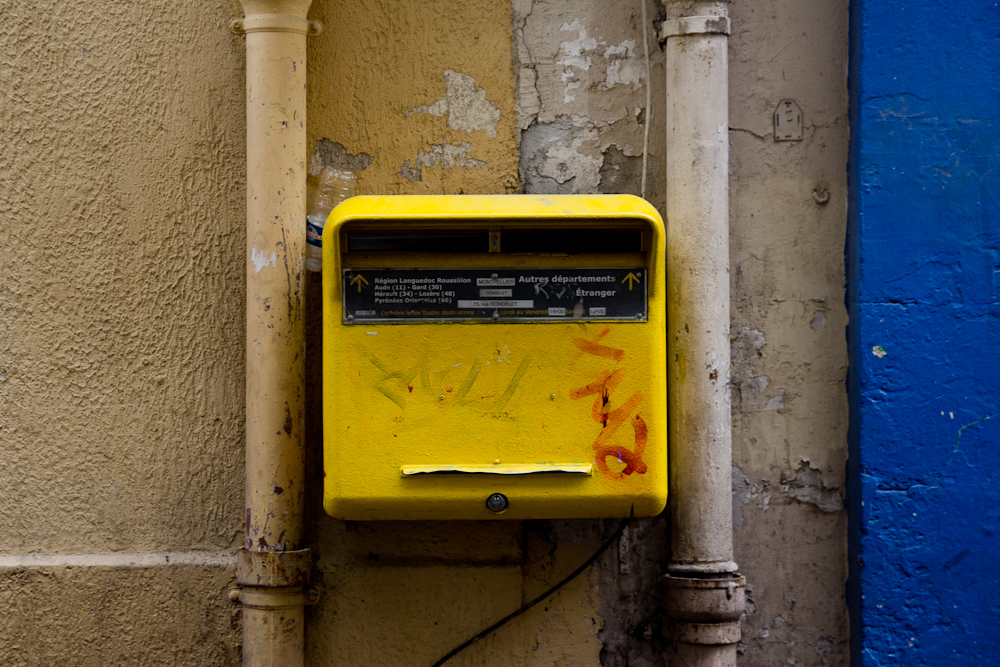 Advertise of analysis laboratories center, pharmacies and signs on it are found often. Seems people take care of health.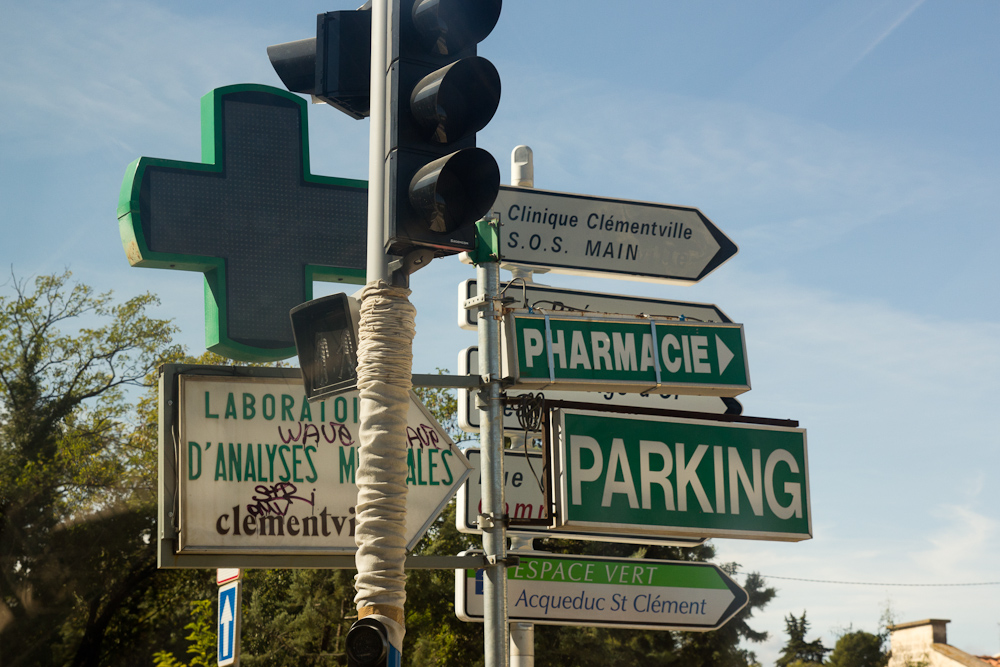 Outer electricity wires. It's really strange to see it remains; probably not for long.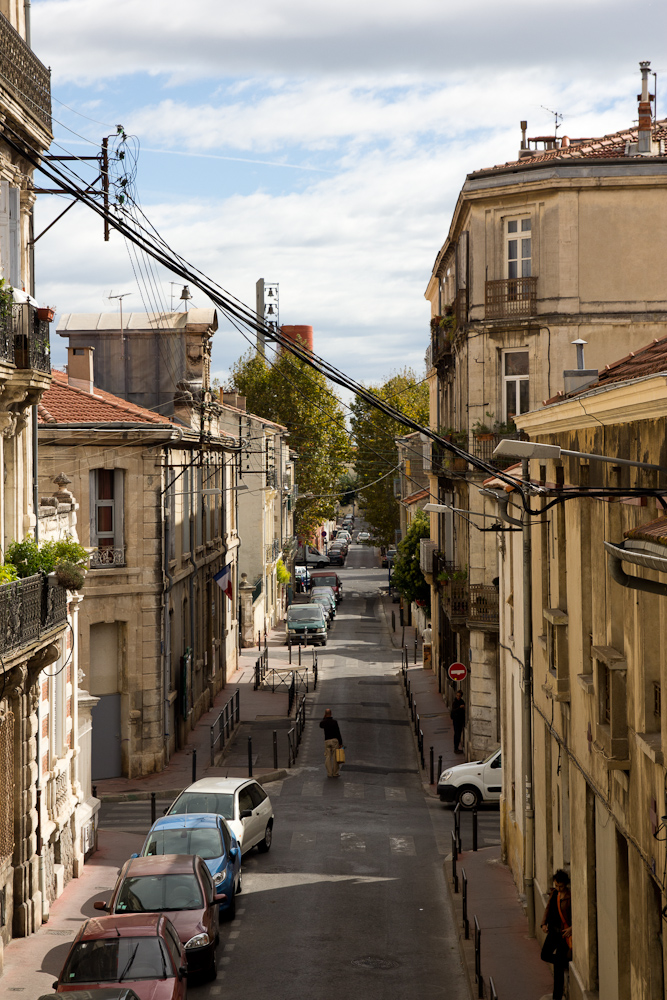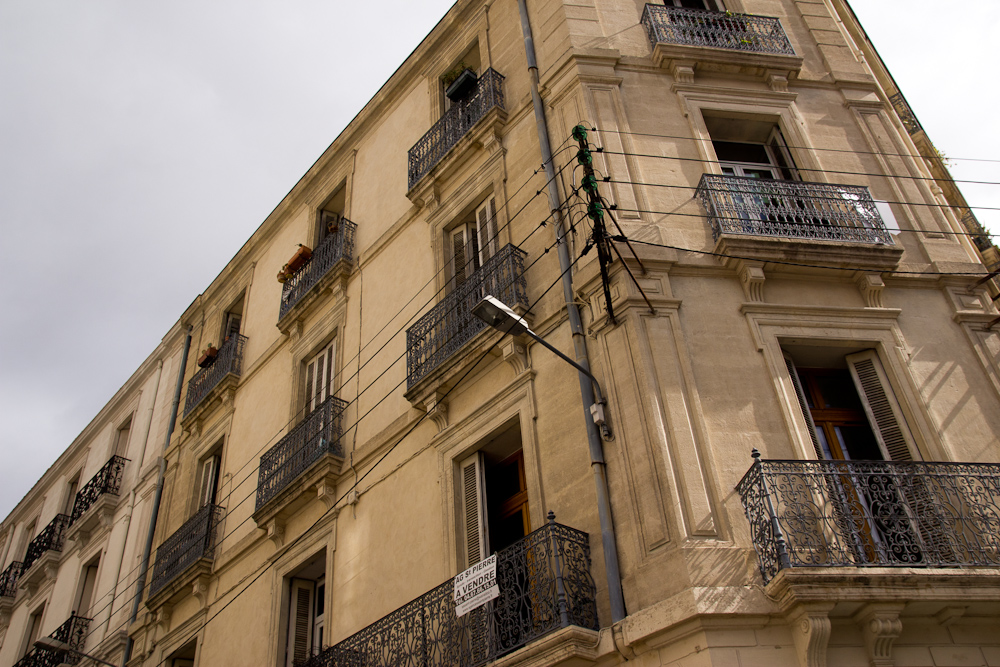 Center.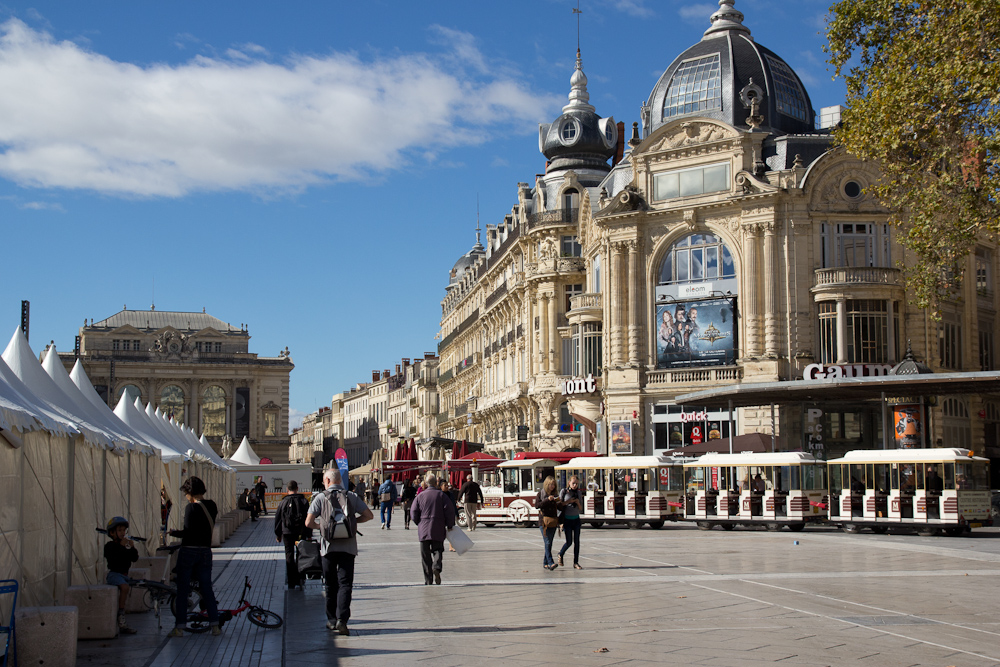 On the market.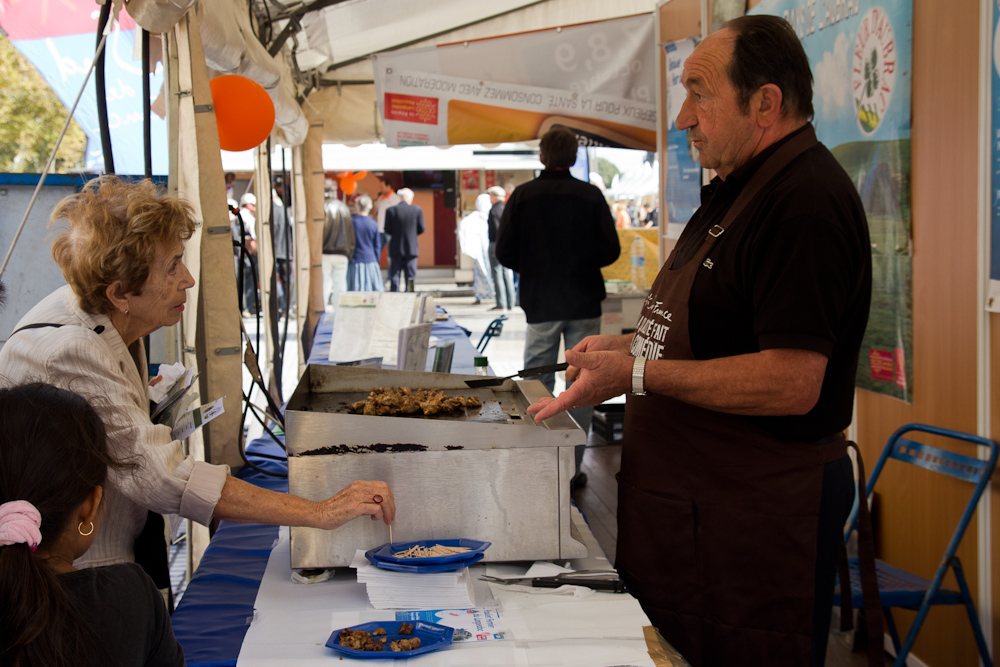 Carousel, of course.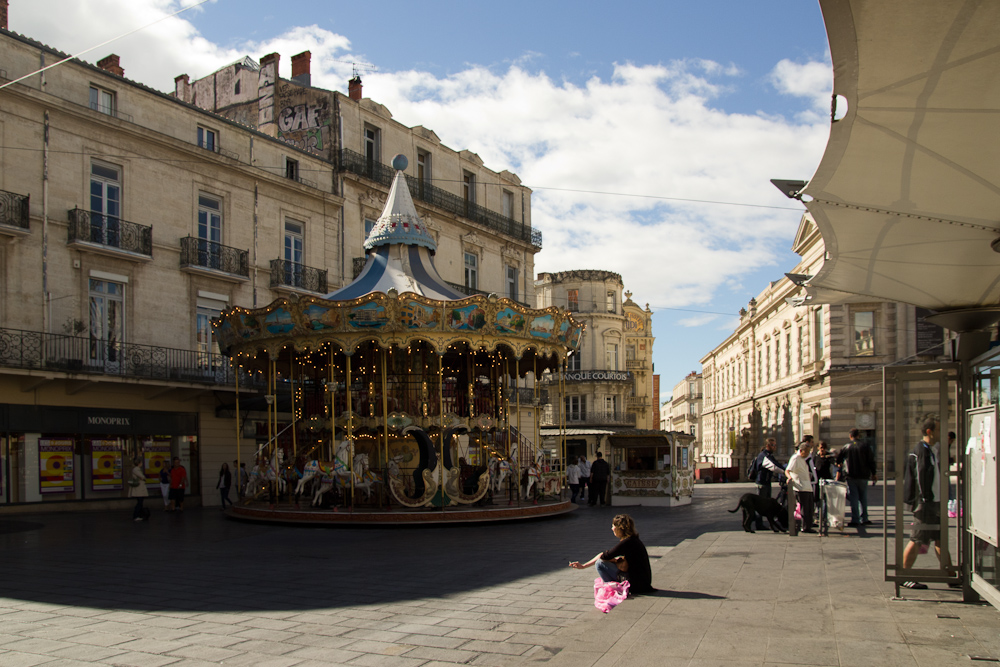 Platanus trees create a particular shade. It were planted all over France by Napoleon in XIX century.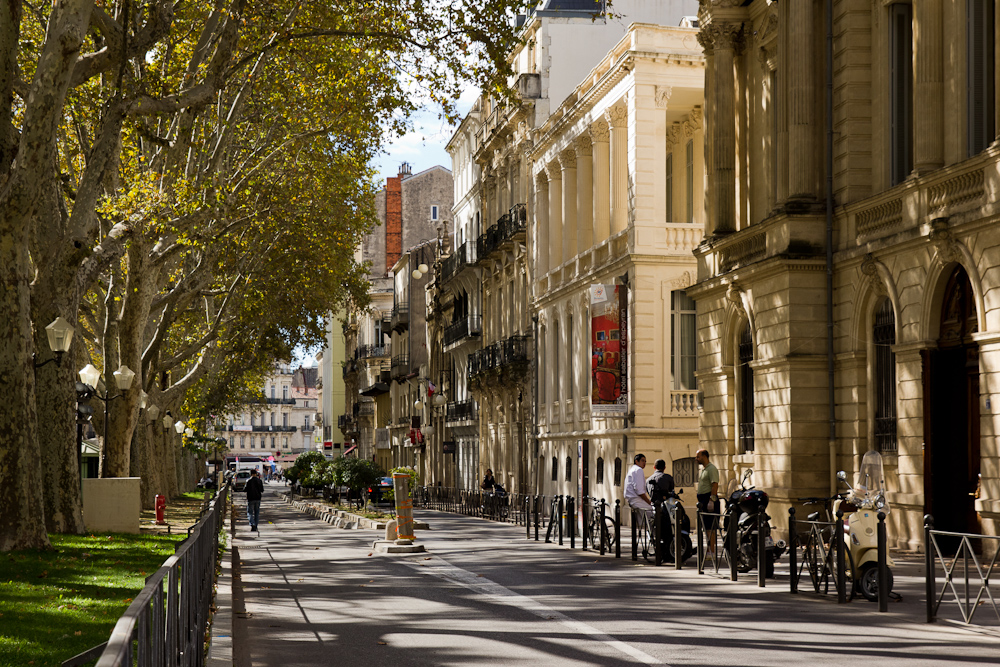 Strange facade.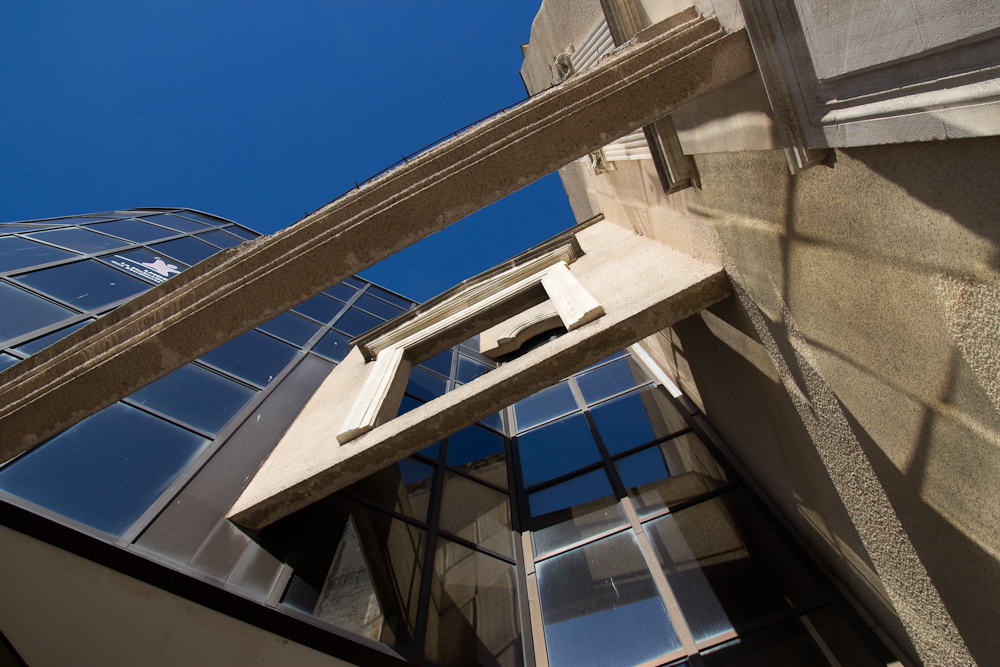 A rock club into a formal church building.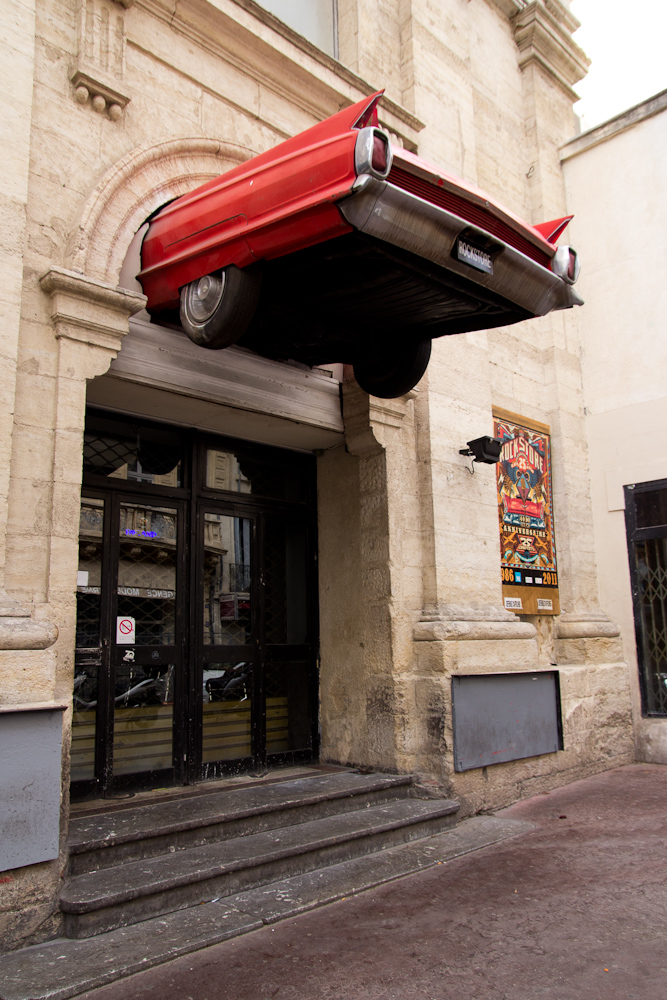 Almost 20% of inhabitants are students. In the night all streets are full of people.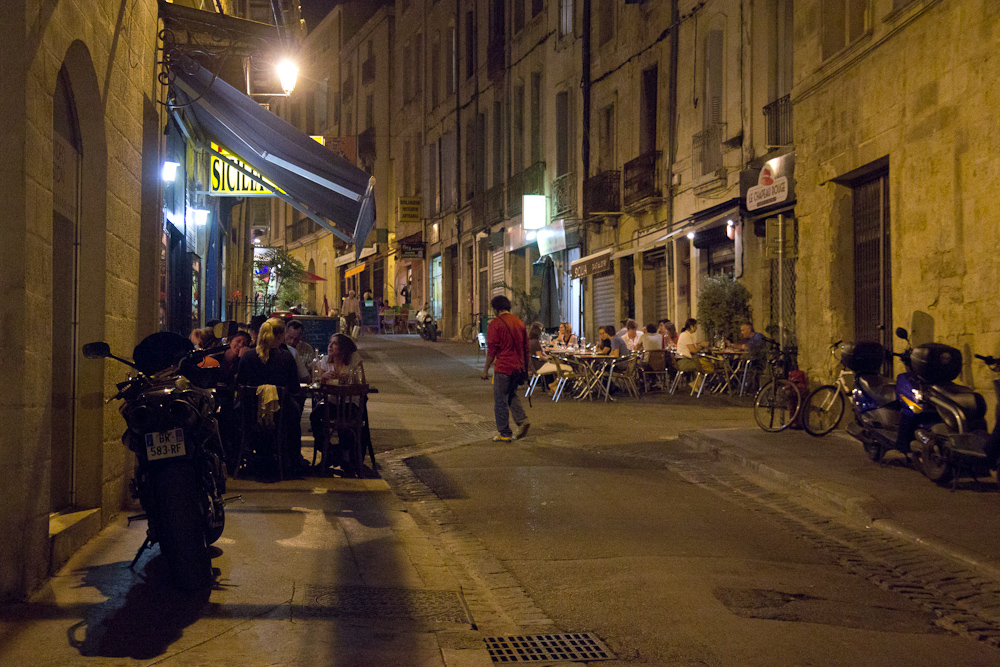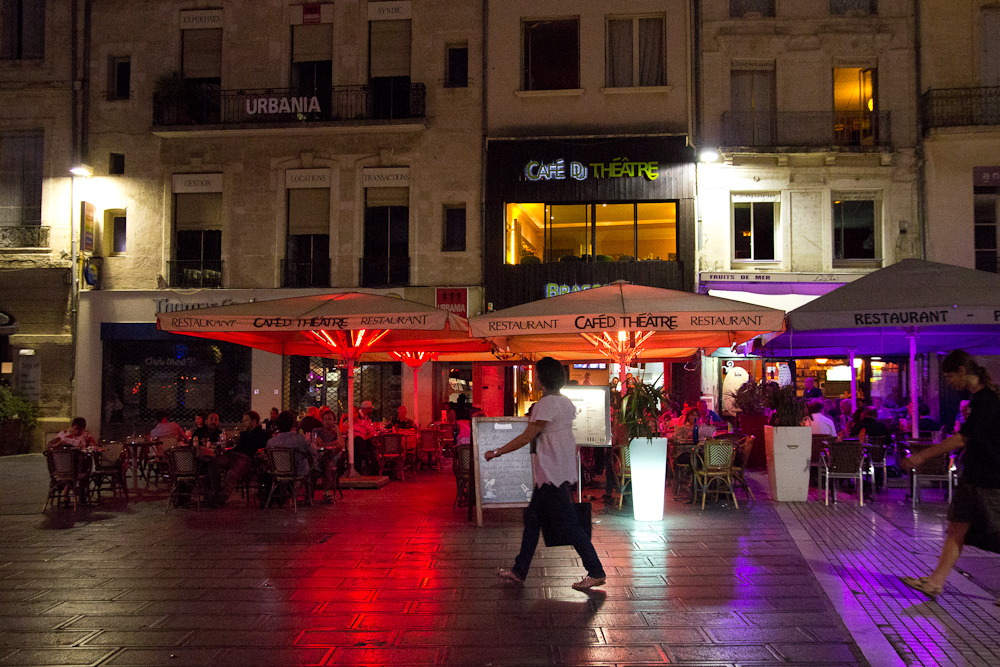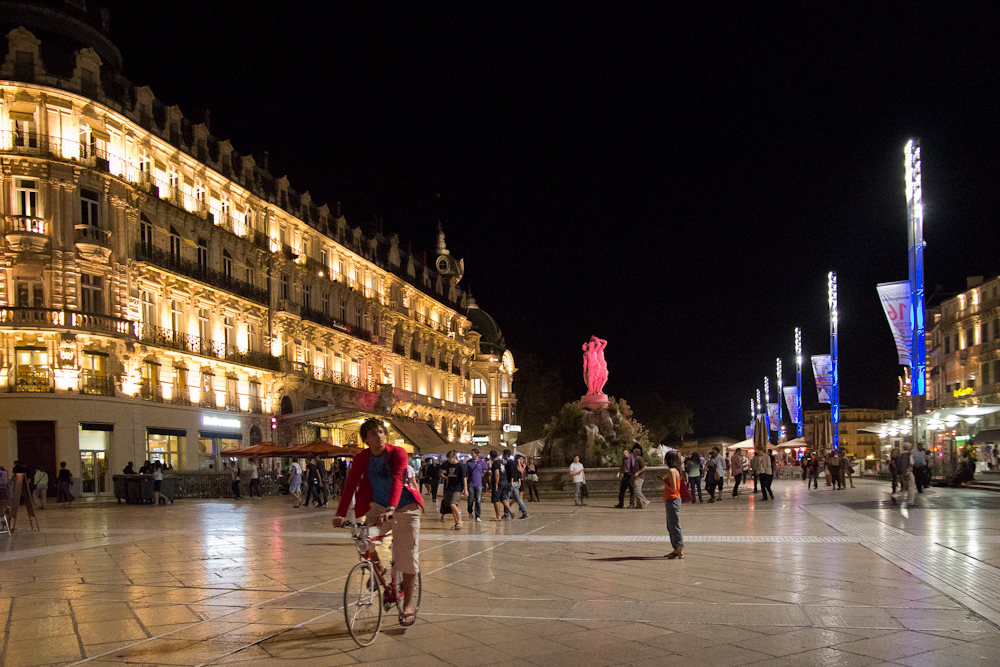 Neon is common for advertise. But it doesn't annoy so much as in Taiwan.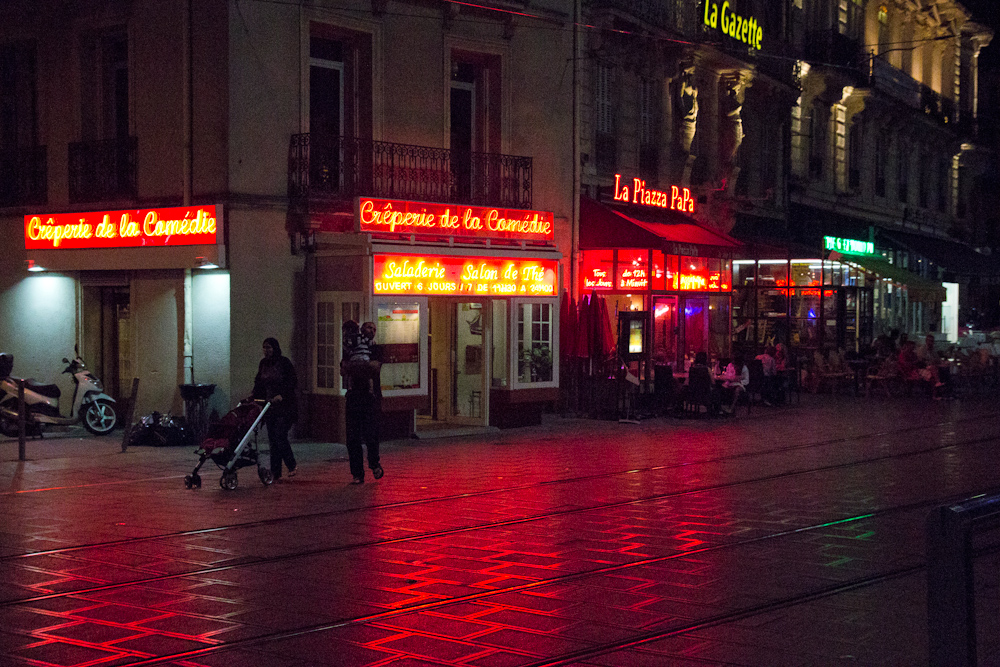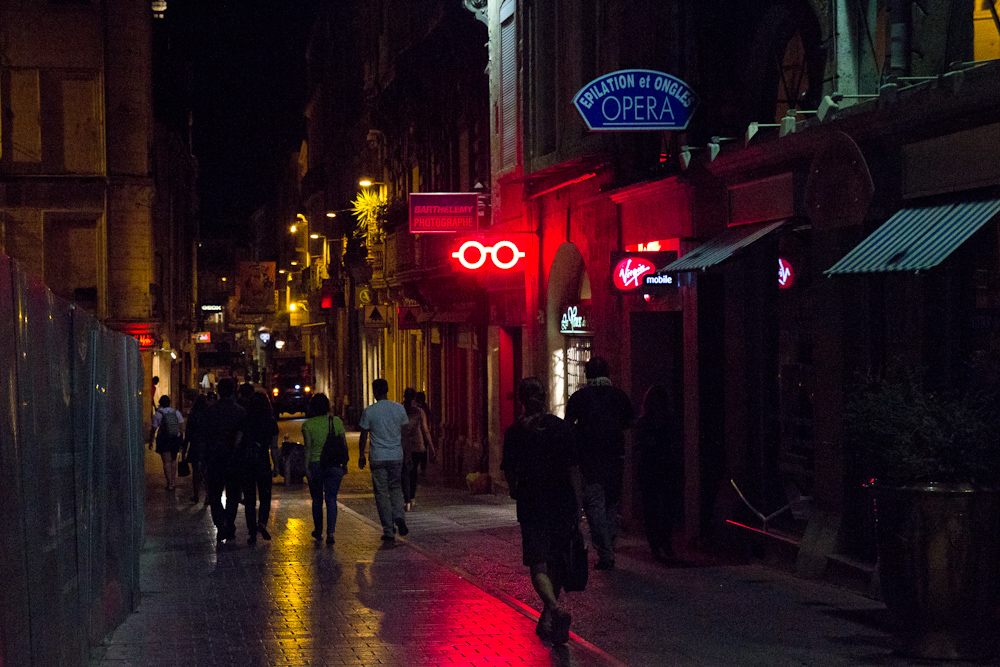 Street cleaning.