An example of the 19th- and early 20th-century 'company towns' built in Europe by enlightened industrialists to meet the workers' needs. Built to serve textile factory: autonomous, comfortable for working and living.
It's situated in Lombardy on the border of Milan and Bergamo provinces. Already from far the factory chimney is seen.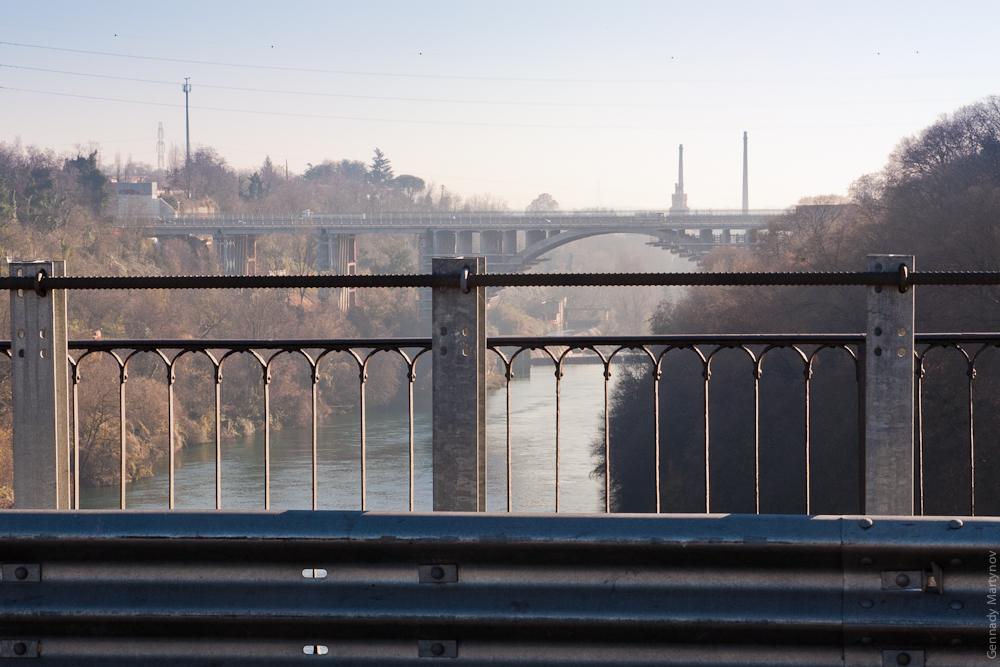 It's seen almost from everywhere around. Looks as it was closed with a cork cap.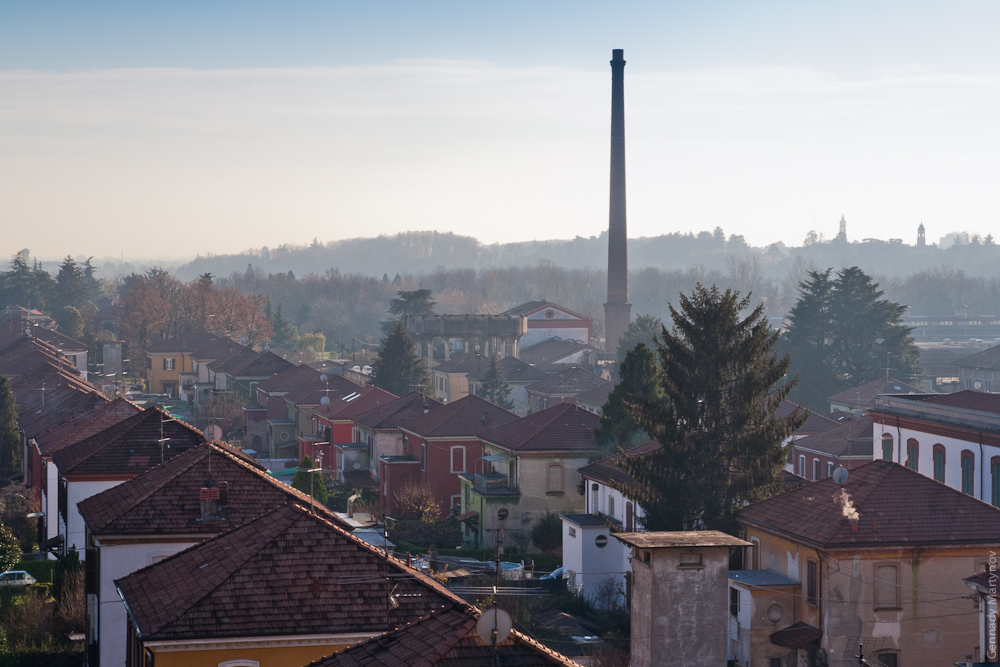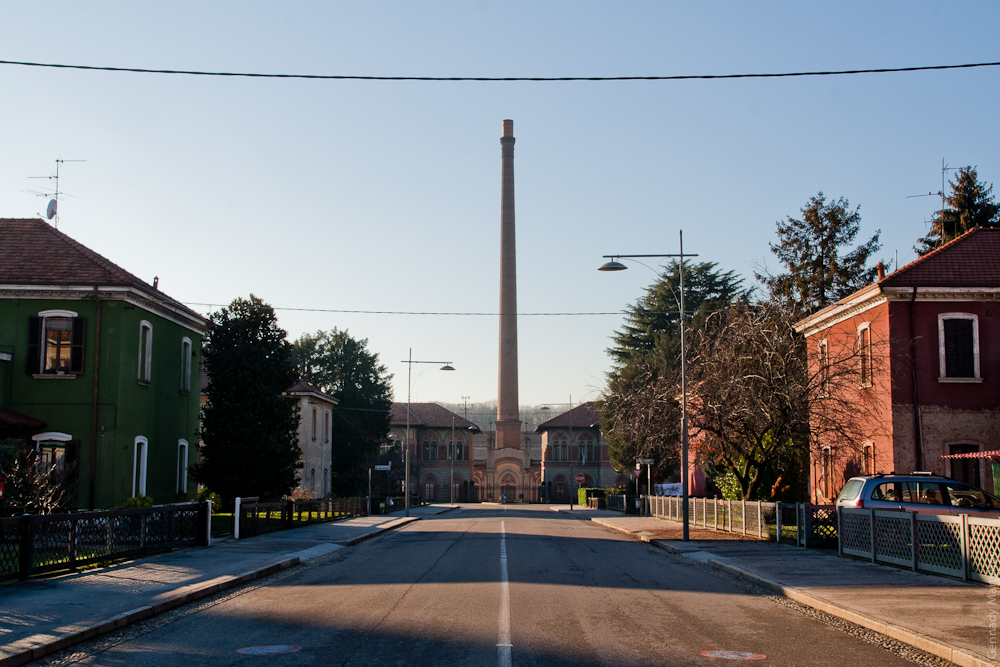 Textile factory founded by Crespi family. It functioned since 1880's and was closed in 2003.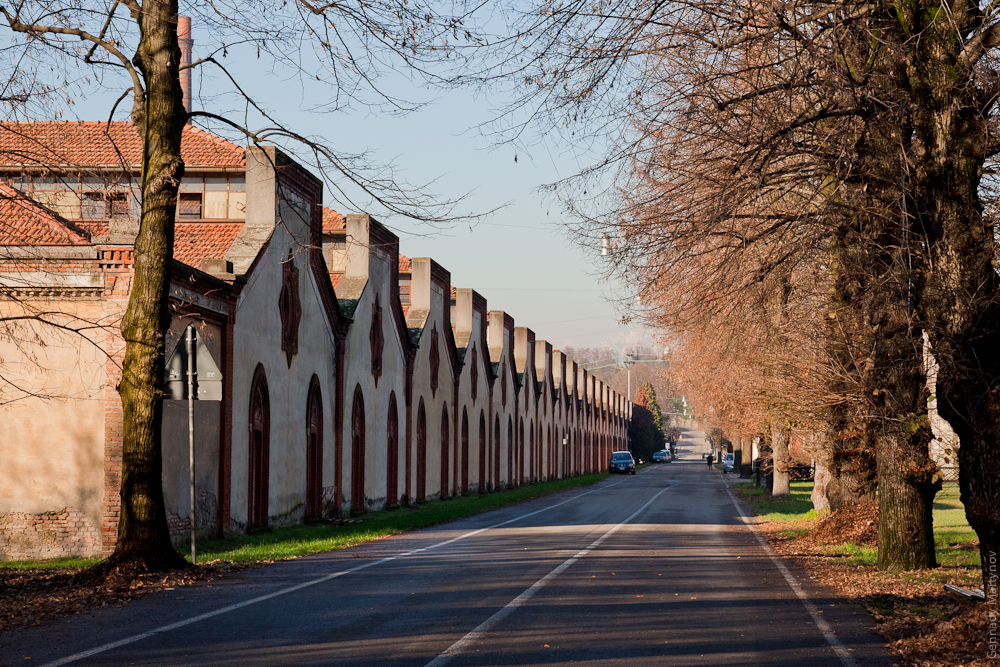 Crespi family logo — eight pointed star. It's applied to many details here.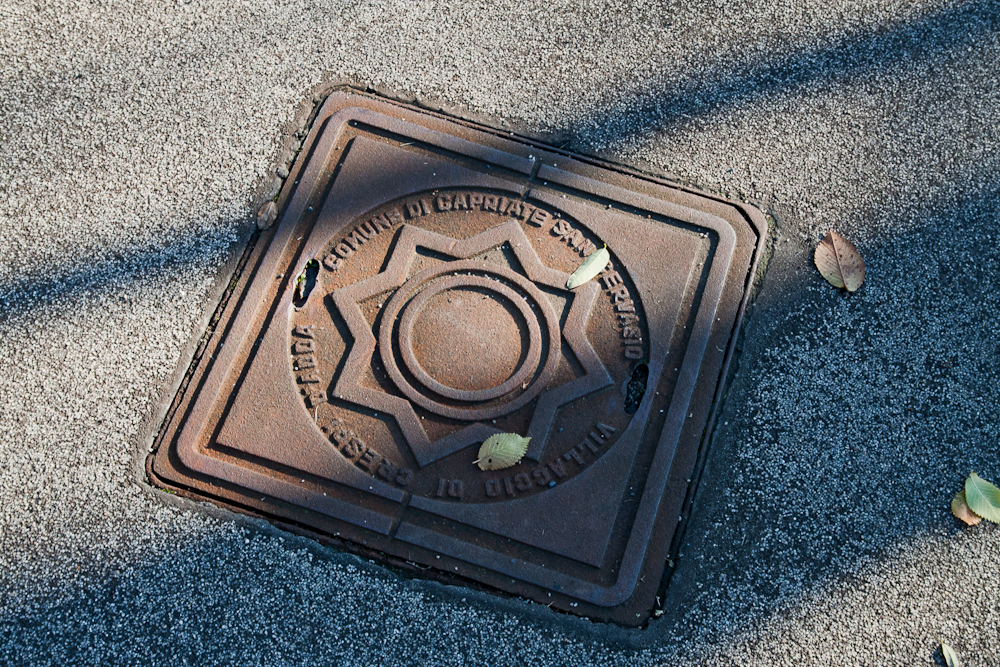 For fifty years (before owner changed) no strike took place. Every worker was satisfied with his work and life conditions.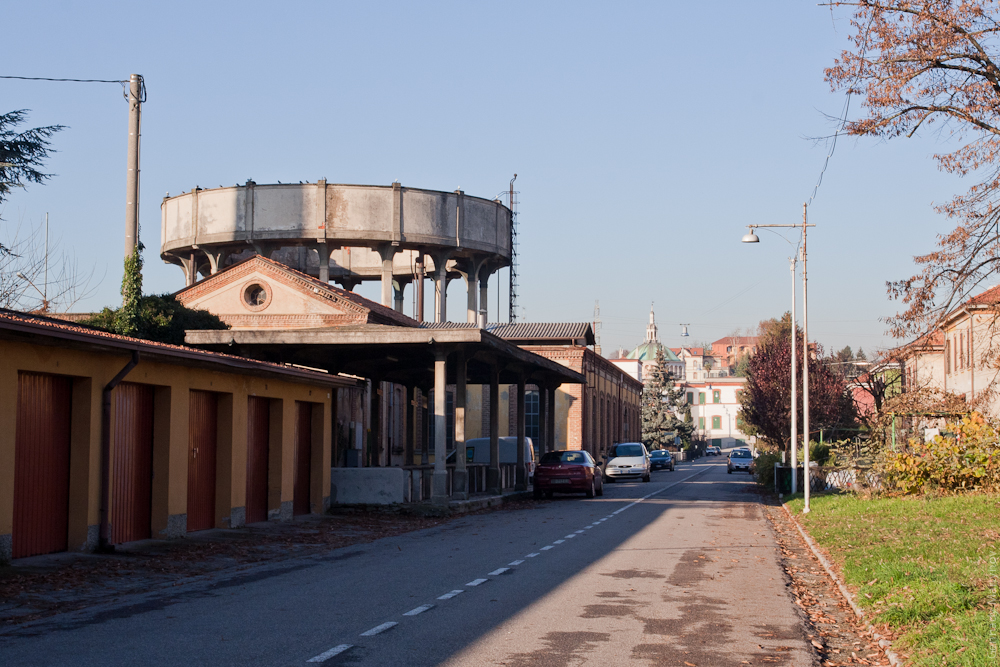 Instead of constructing communal blocks of flats, factory built for each worker family its own house.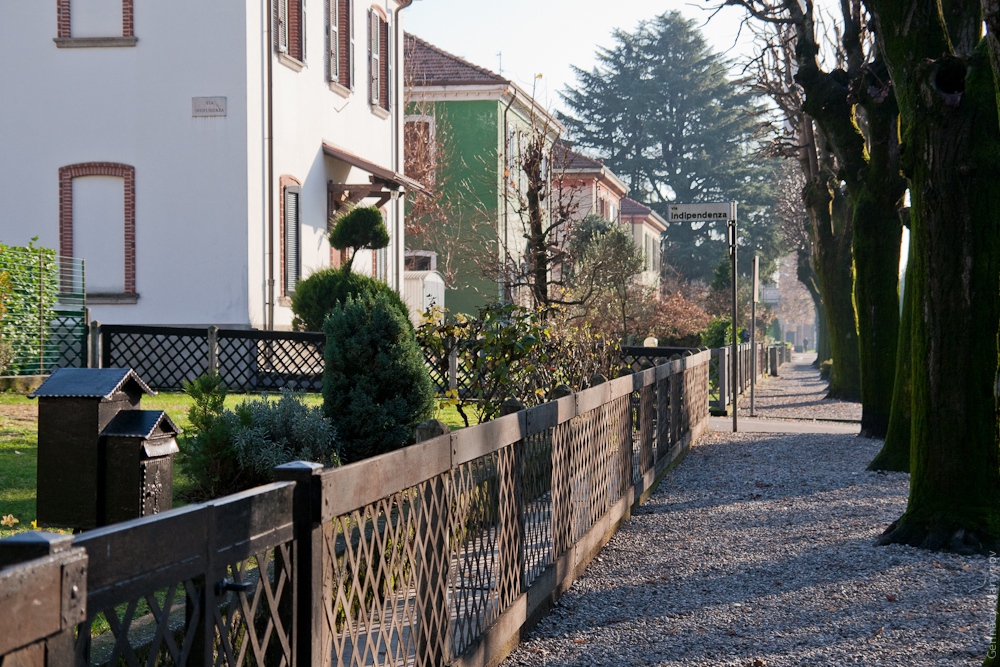 House with a little garden and backyard.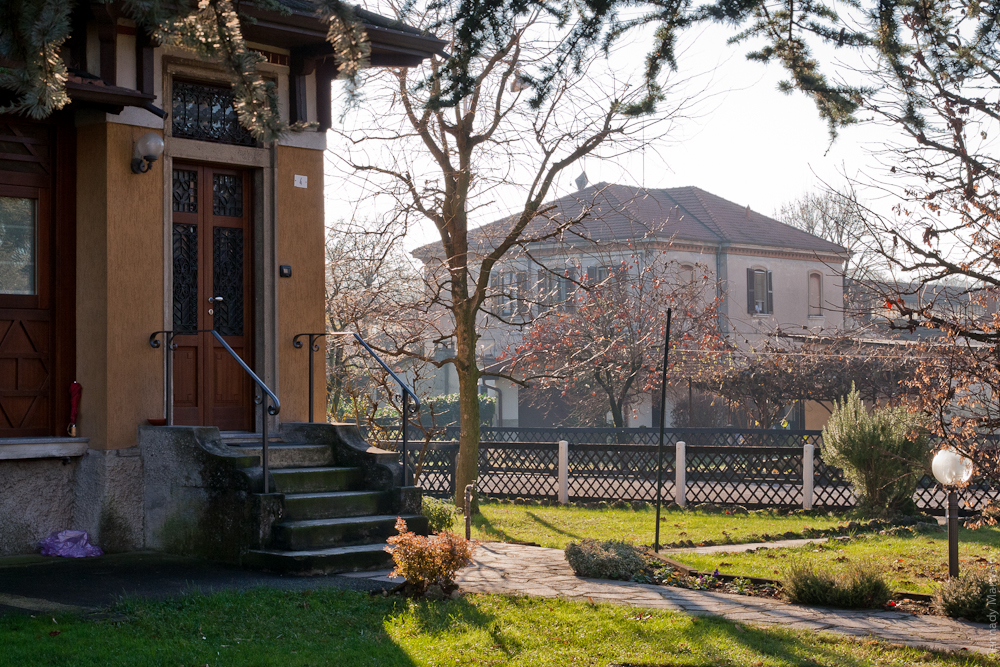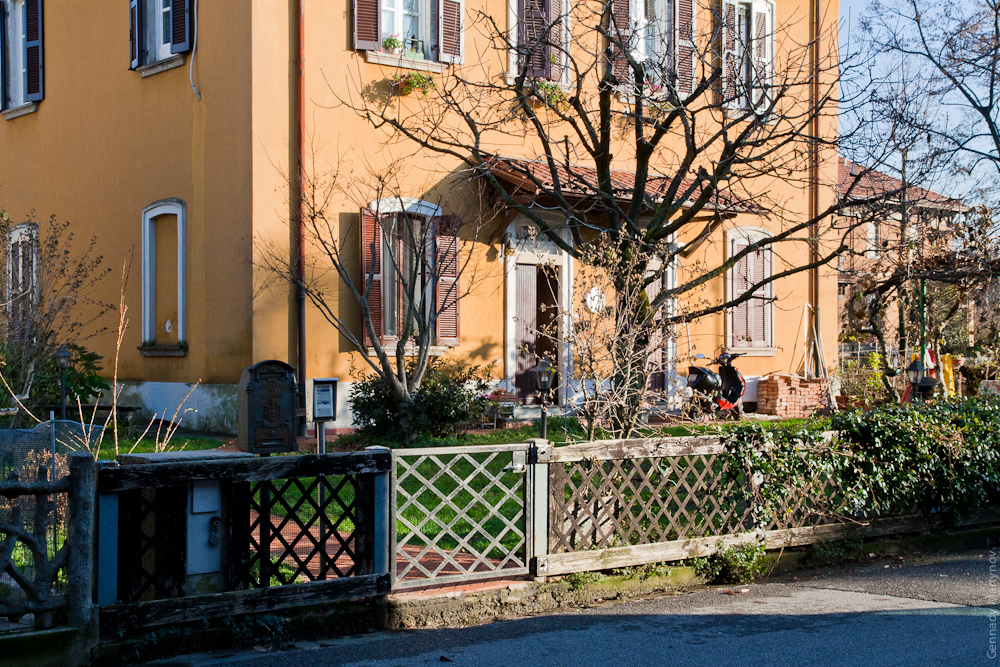 Half of the houses were identical.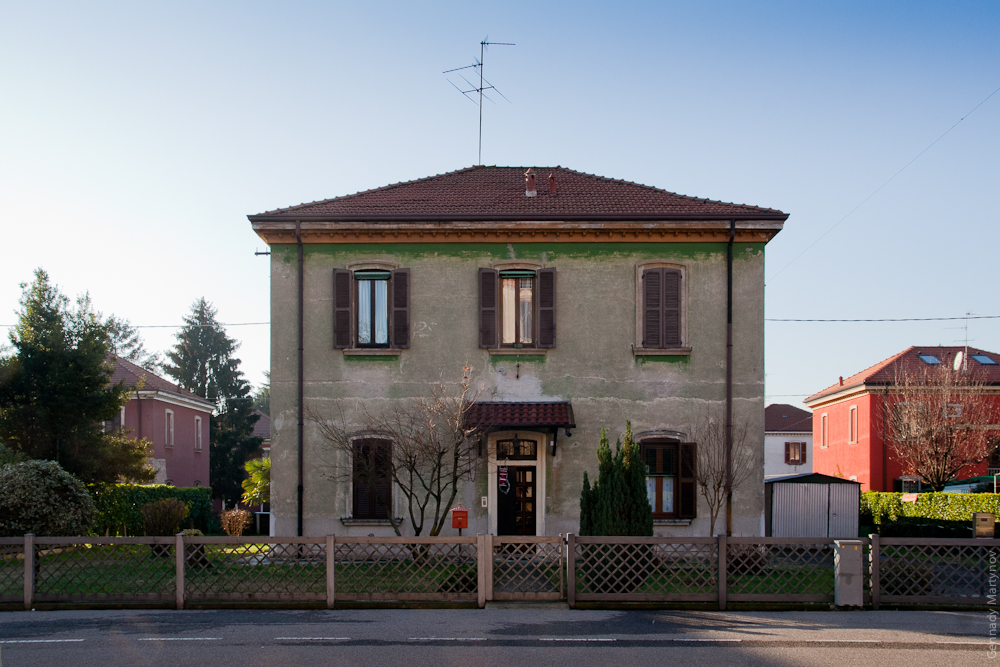 Later, constructed residences became different. Owners could take part in designing it.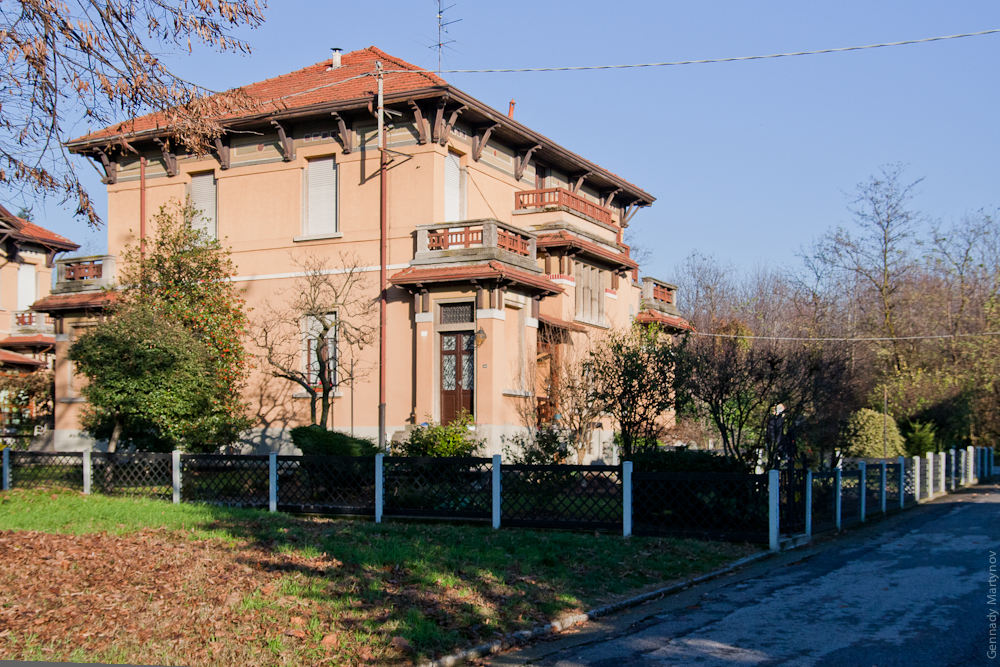 Cars boxes were placed later.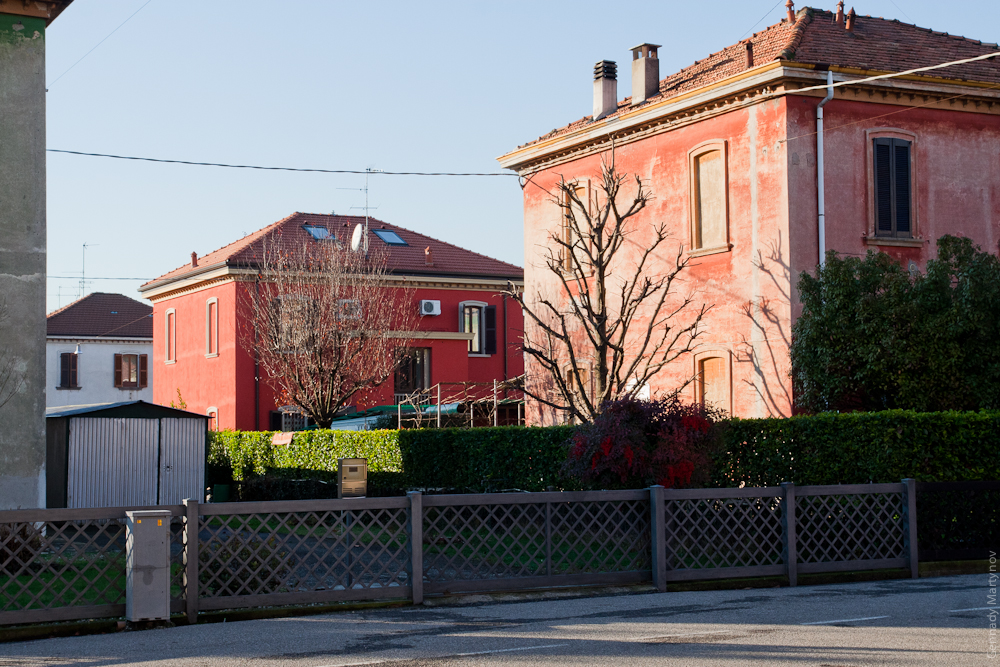 Crespi-d'Adda was designed in a one project together with the factory, considering all the infrastructure it required.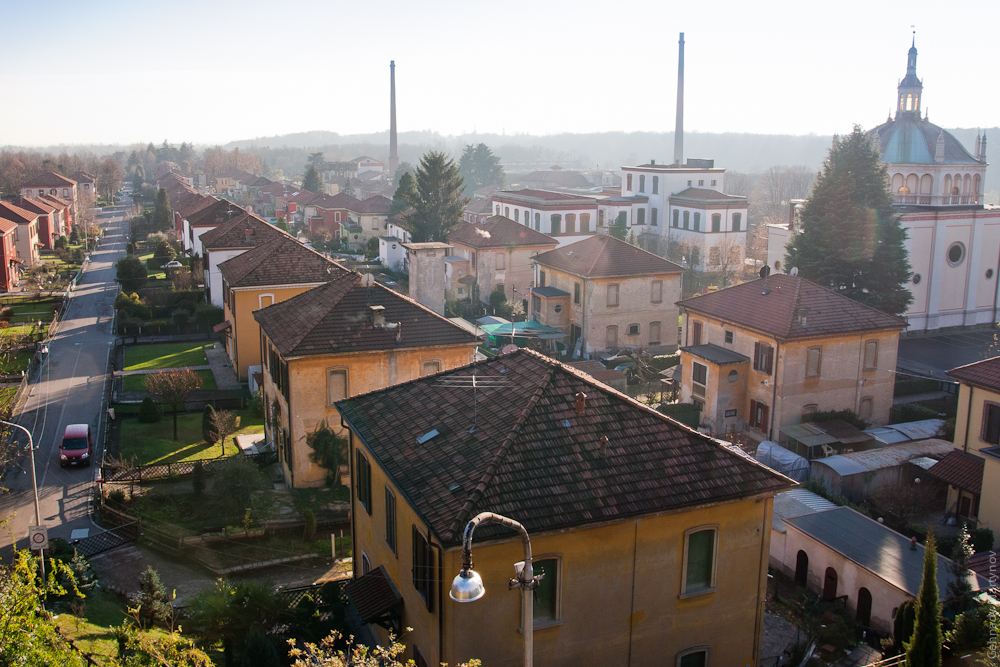 Despite the fact it's located in Bergamo province, the phone prefix is 02 (of Milan). Crespi family did a direct phone line to their residence in Milan. Also, it was the first city in Italy that realized electric street lightning (by Edison company).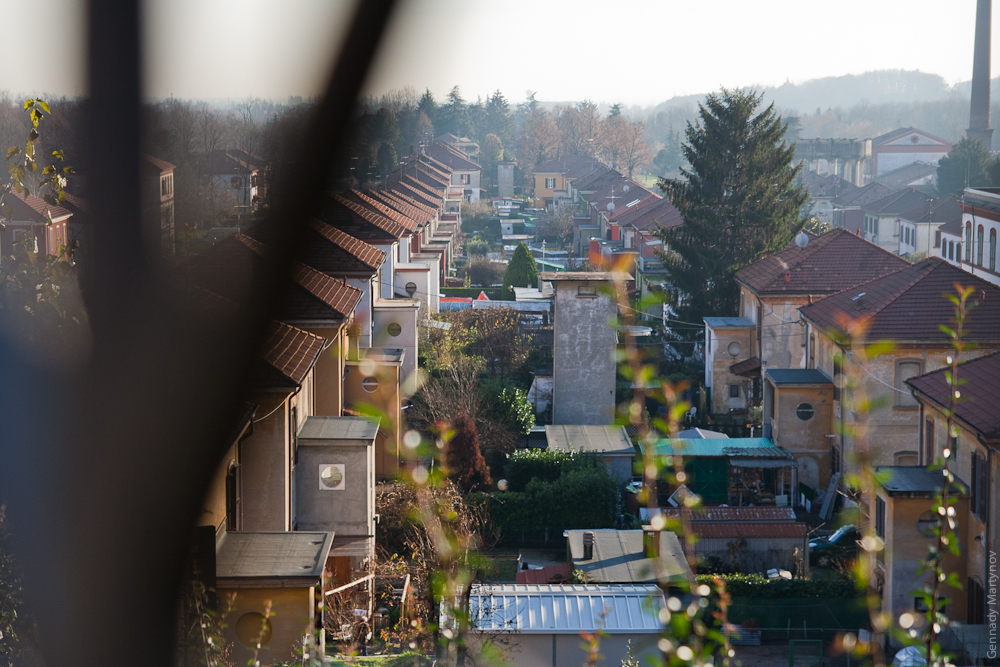 Inhabitants got free electricity from a hydroelectric power plant.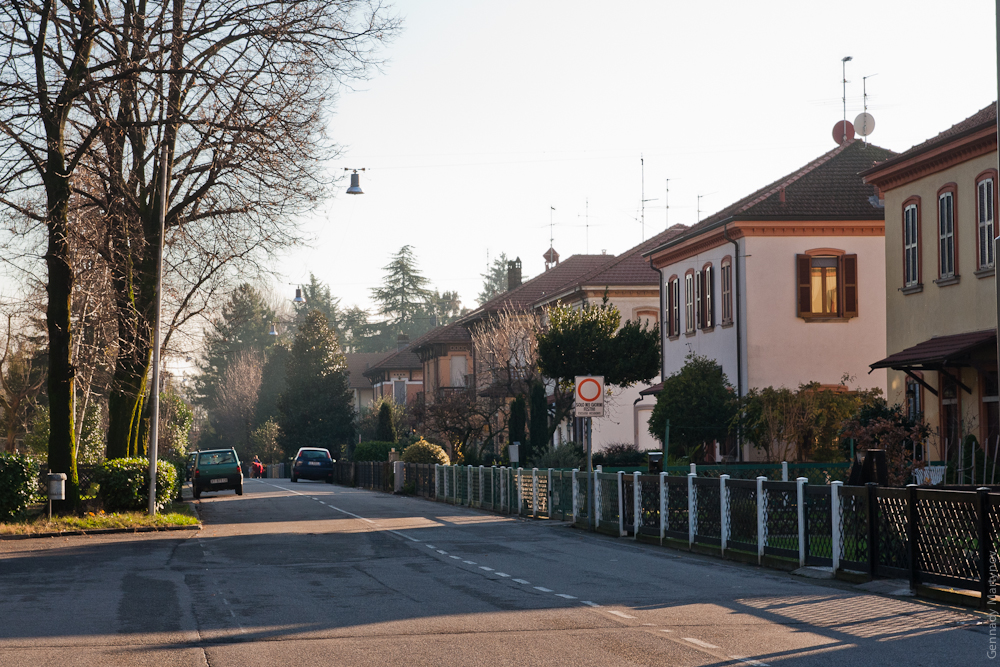 Church was designed as a part of the village by same architect.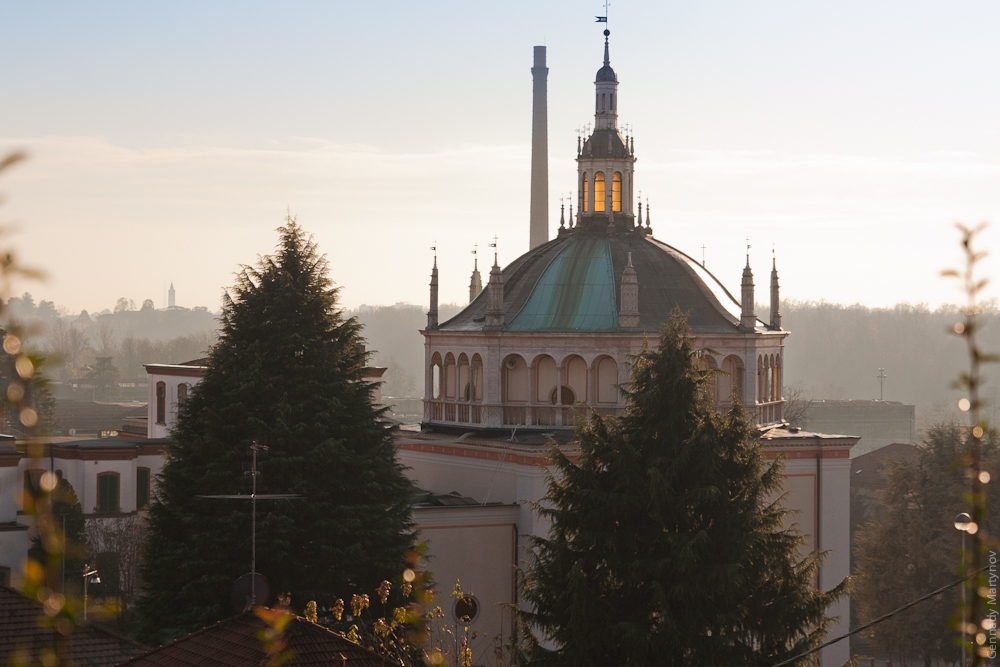 Public laundry.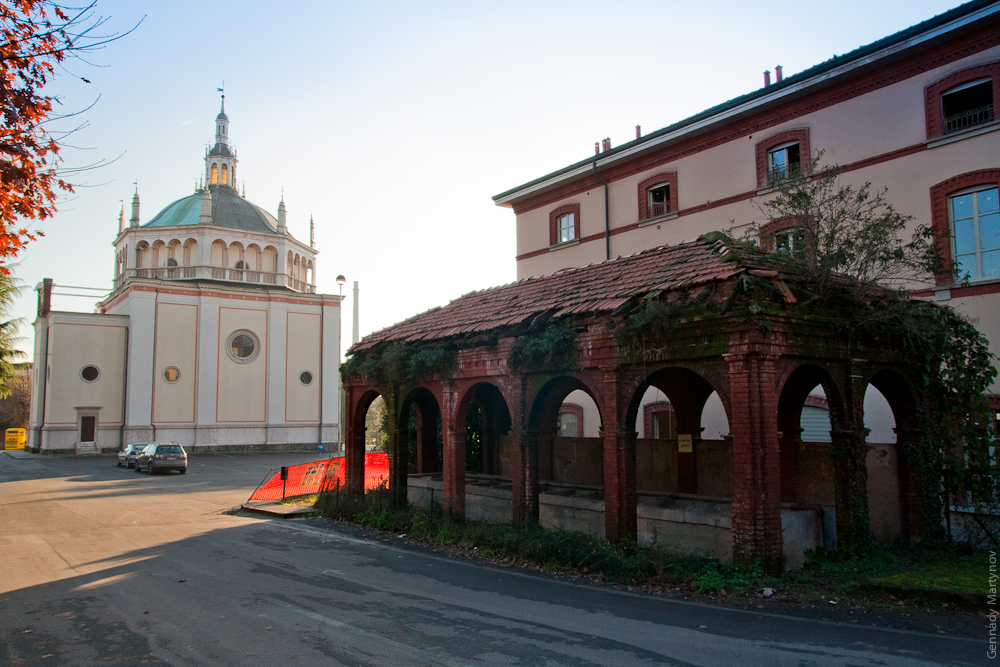 Hasn't served for a long time already.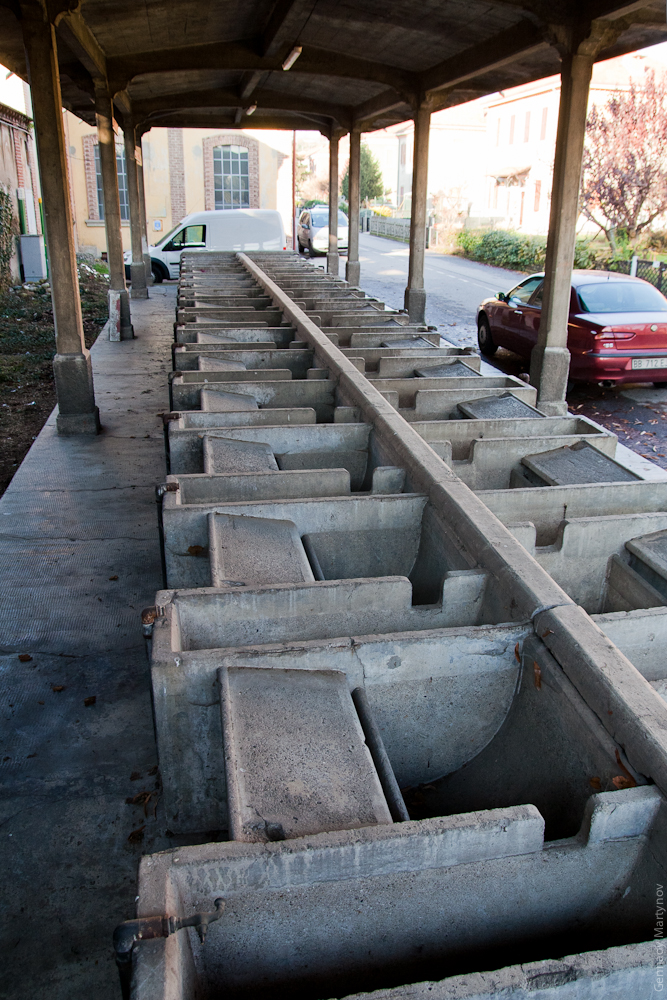 School. Factory provided education and covered all the expenses from books and notebooks till accommodation for teachers.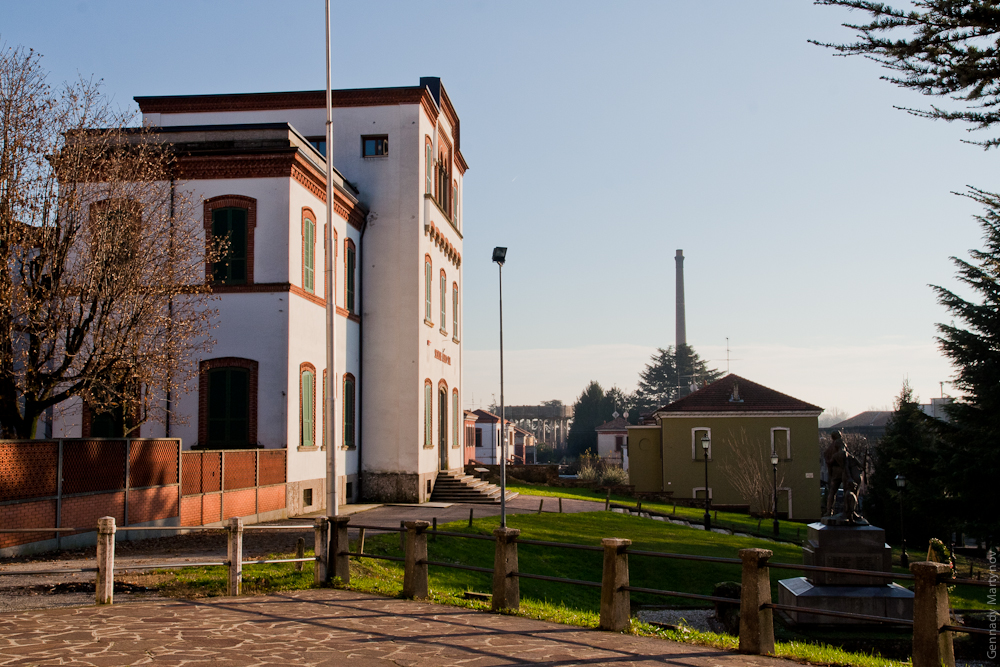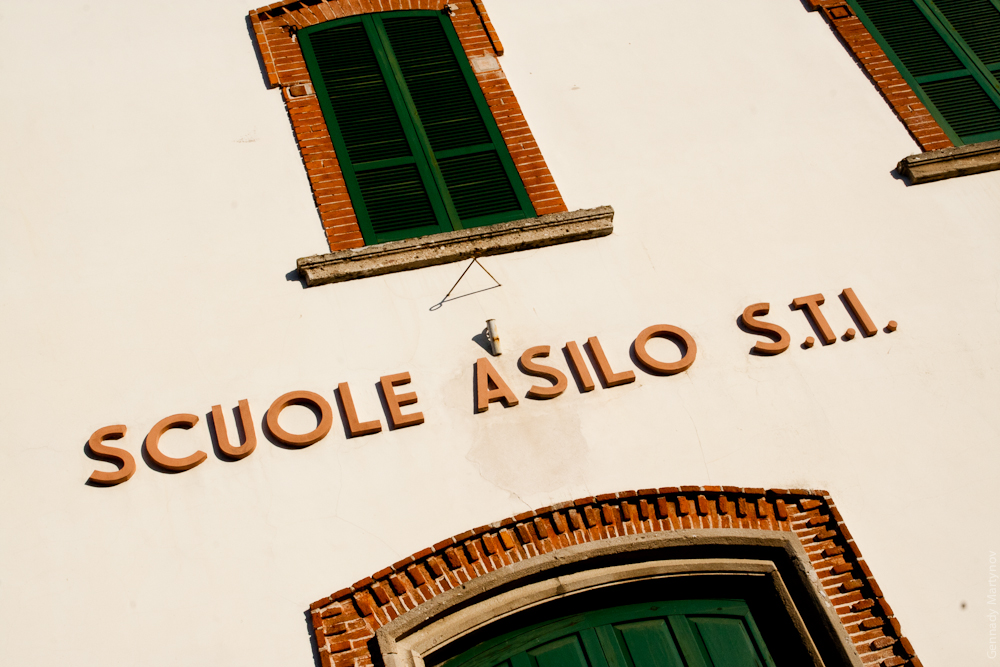 Crespi family castle.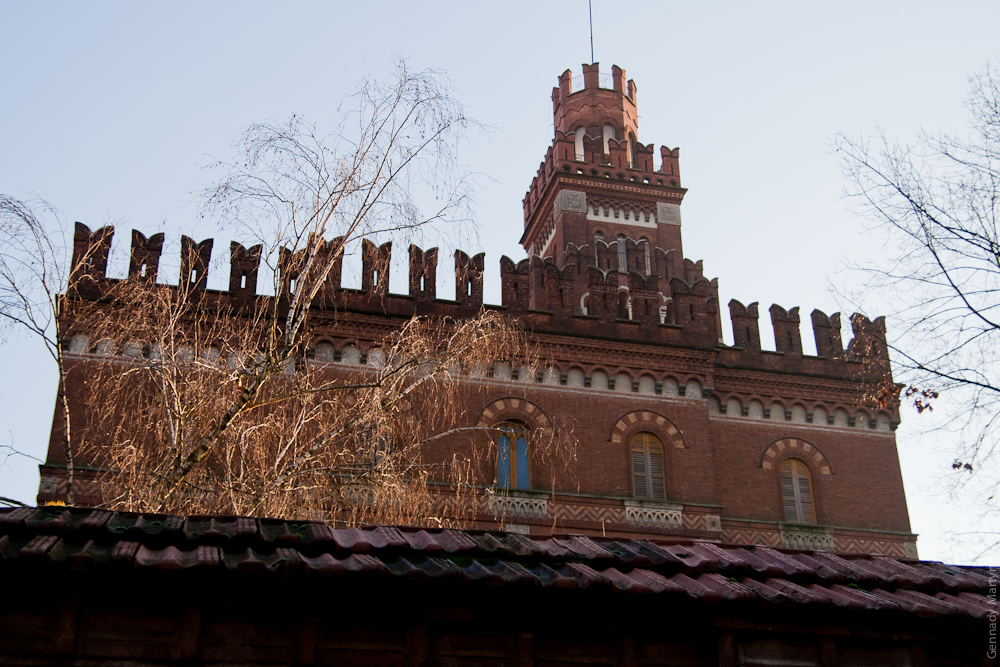 Cemetery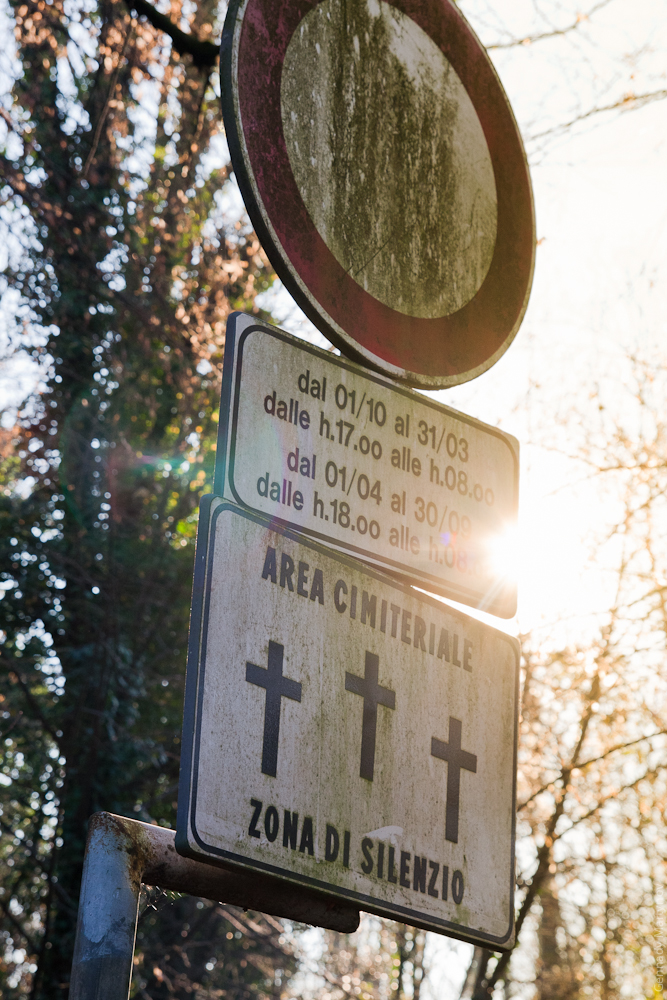 Crespi family tomb is in the head.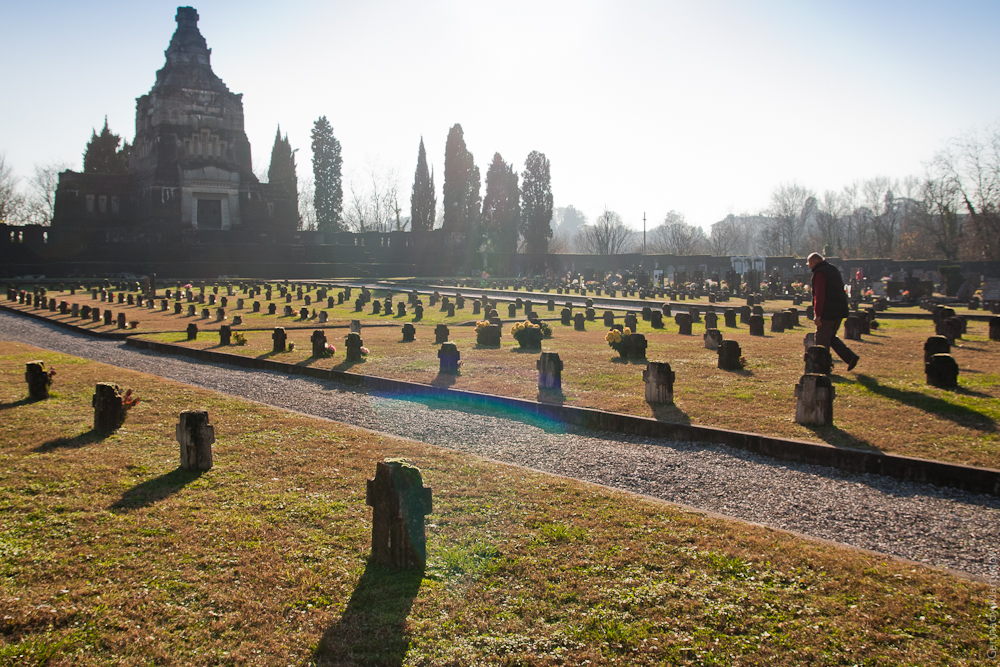 Workers.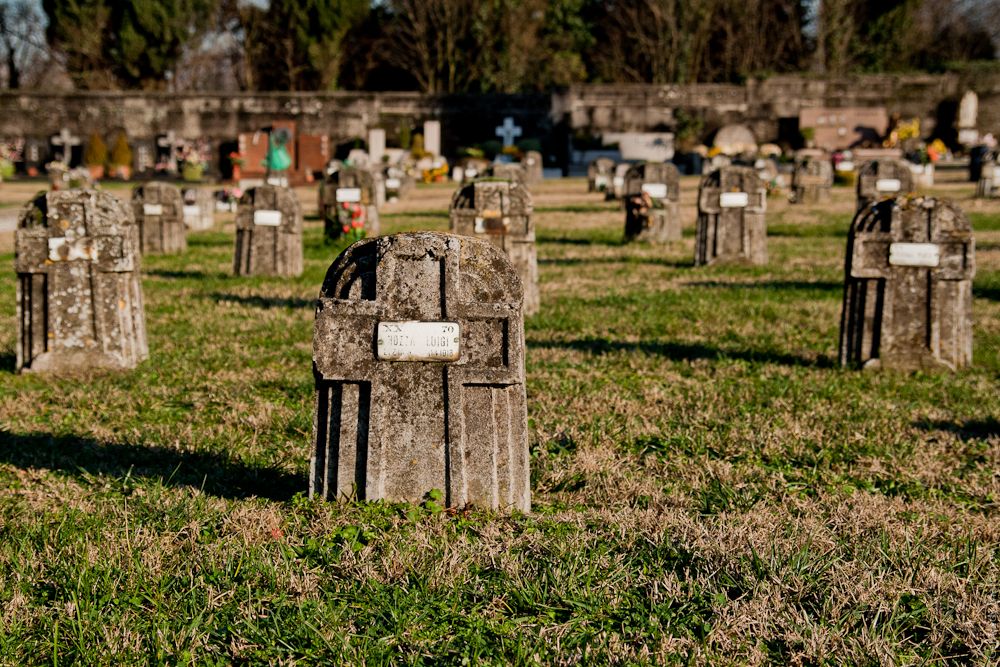 For the production needs Adda river was a little modified.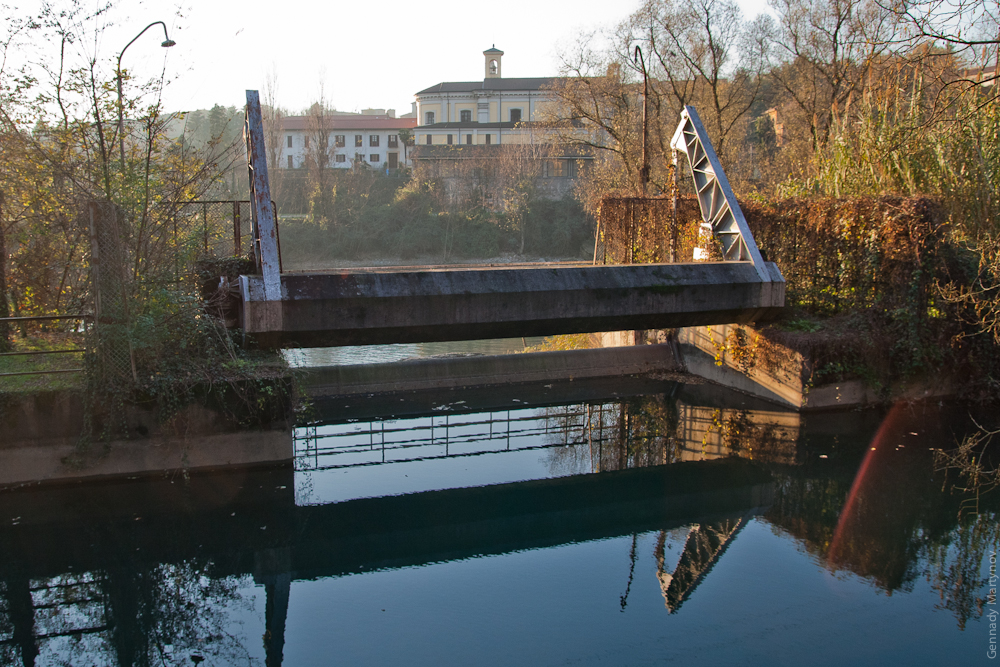 Gateway of hydroelectric power plant.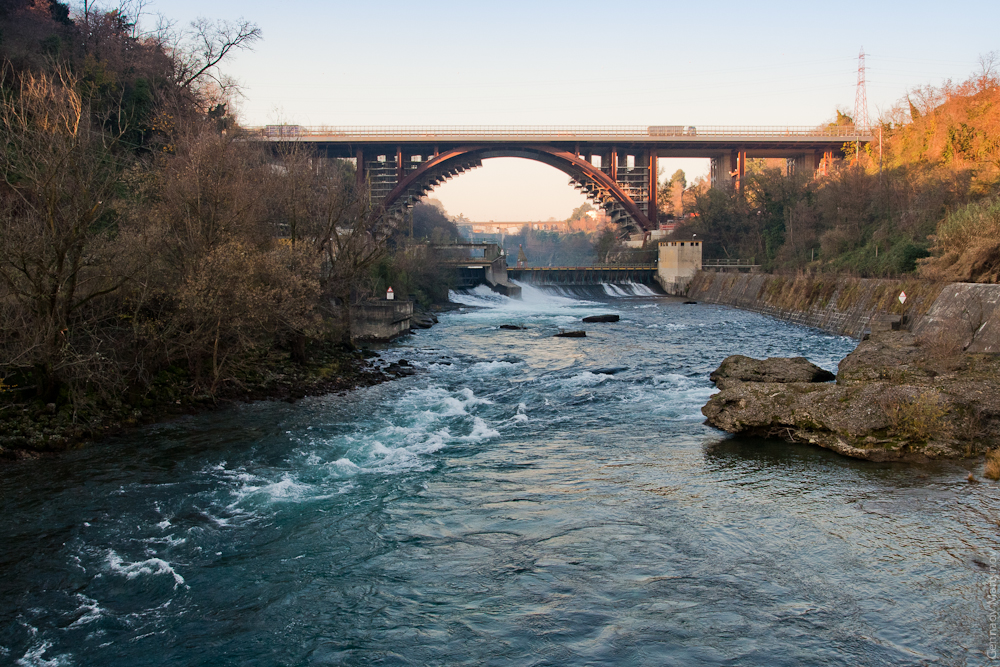 Bridge.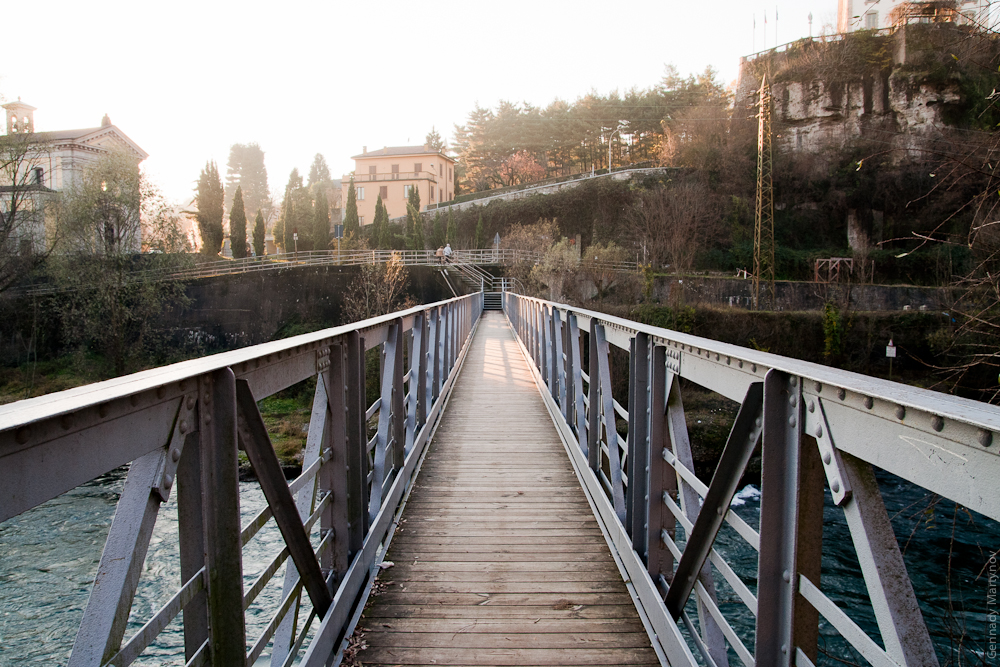 Good result was always signed.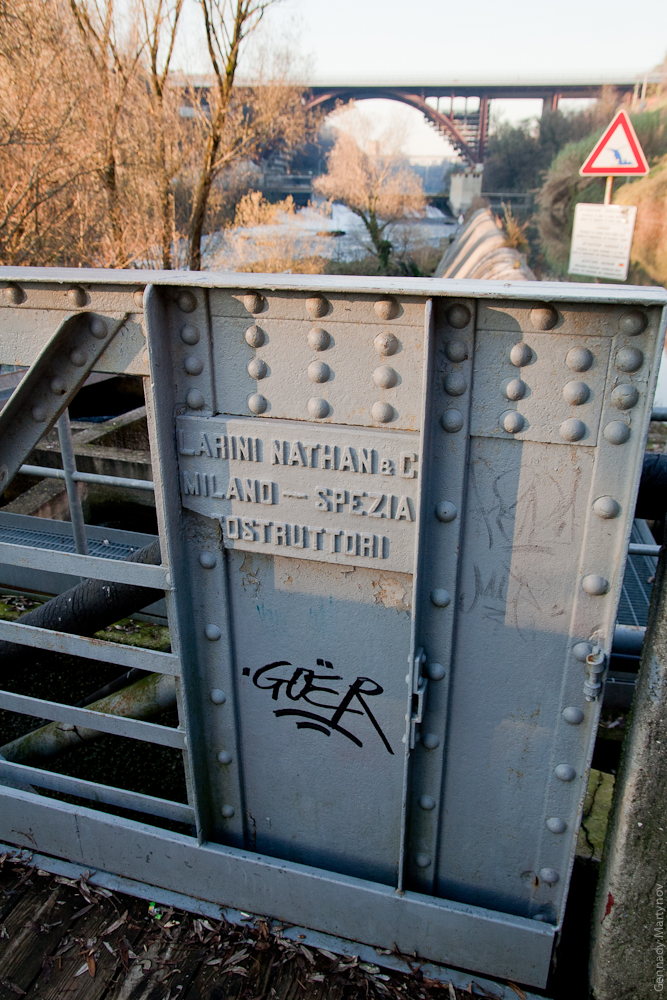 Crespi-d'Adda is a good example how calm and cozy working town can be.